Plantae




Combretaceae




Terminalia ferdinandiana




Species




Myrtales




Terminalia




Tropical almond






Camu camu, Tropical almond, Santalum acuminatum, Desert Lime, Lemon myrtle
Terminalia ferdinandiana, also called the gubinge, billygoat plum, Kakadu plum or murunga, is a flowering plant in the family Combretaceae, native to Australia, widespread throughout the tropical woodlands from northwestern Australia to eastern Arnhem Land. It has a high concentration of vitamin C in its fruit: recorded concentrations of 2300–3150 mg/100 g wet weight and occasionally as high as 5300 mg/100 g, compared with 50 mg/100 g for oranges, ranks among the highest known of any natural source.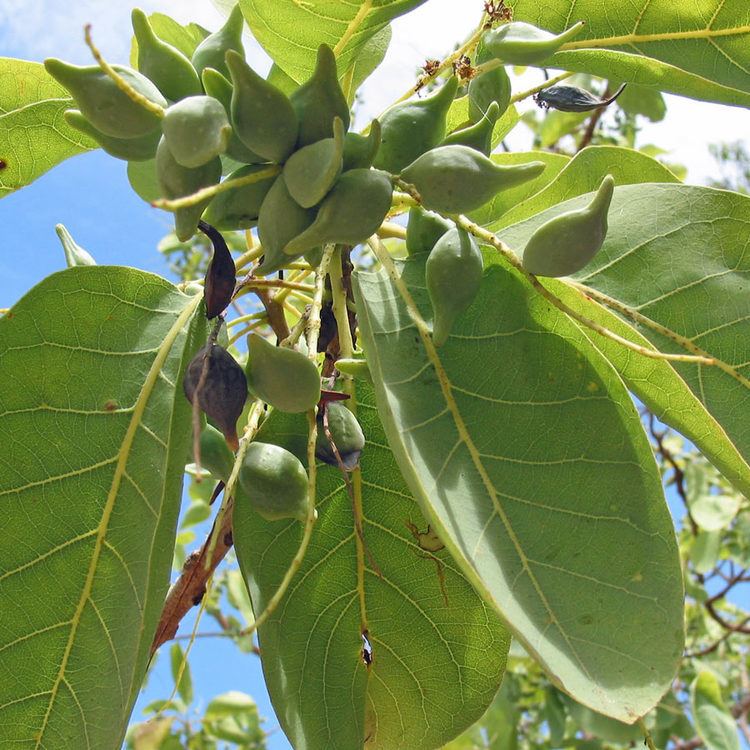 It should not be confused with Planchonia careya, with which it shares some common names.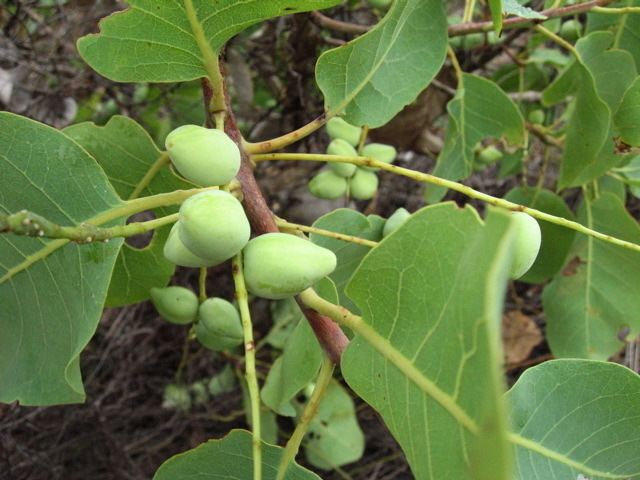 Terminalia ferdinandiana is a slender, small to medium-sized tree growing up to 14 m (46 ft) in height, with creamy-grey, flaky bark and deciduous pale green leaves. The flowers are small, creamy-white, perfumed, and borne along spikes in the leaf axils towards the ends of the branches. Flowering is from September to December. (Southern hemisphere spring/summer.)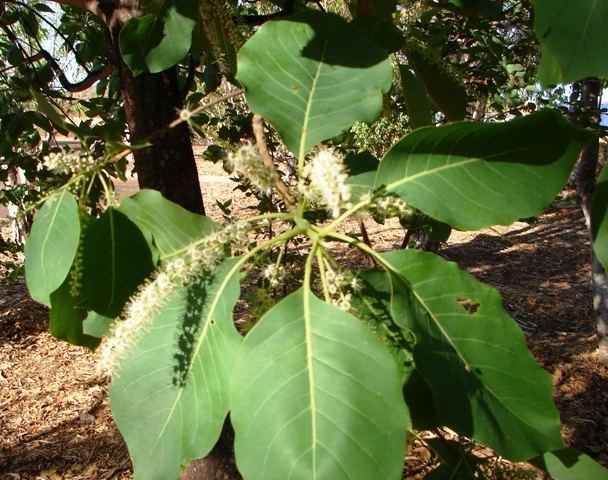 The fruit is yellow-green, about 2 cm (0.79 in) long and 1 cm (0.39 in) in diameter, almond-sized with a short beak at the tip, and contain one large seed. They ripen from March onwards.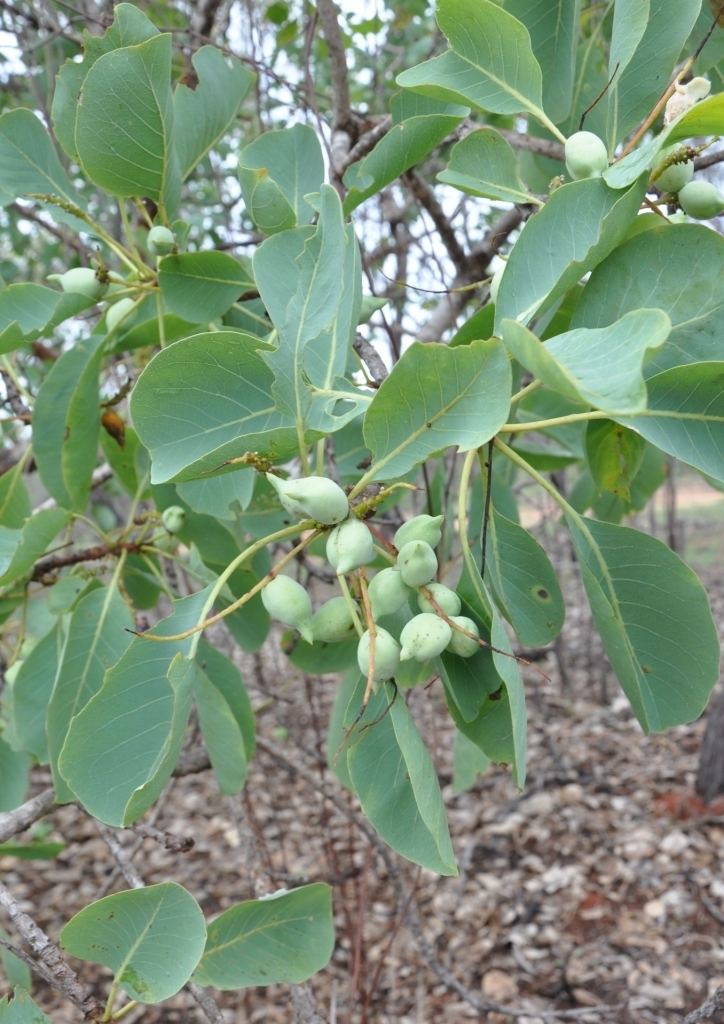 The fruit, now commonly known as Kakadu plum or billygoat plum, is used as bush tucker by Australian Aboriginal people. The roundish, light green fruits are usually eaten raw, although they can also be made into a jam.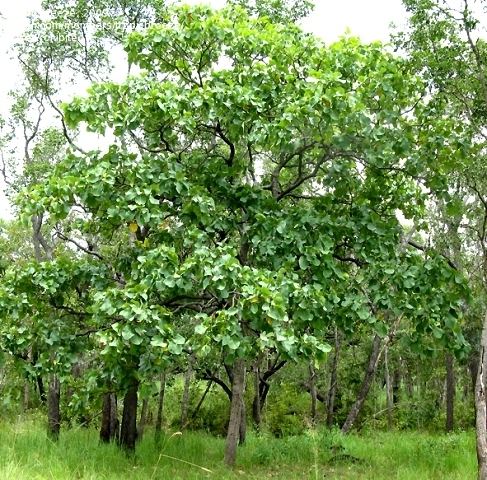 While the fruits have been cultivated and some harvests are now supplying market demand, the vitamin C levels tend to fall with the less harsh growing conditions compared to wild trees.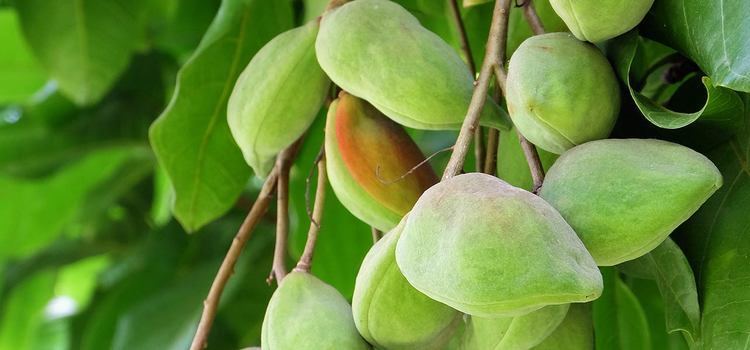 Due to safety concerns, Kakadu plum concentrate was refused for use as a New Dietary Ingredient product by the US Food and Drug Administration.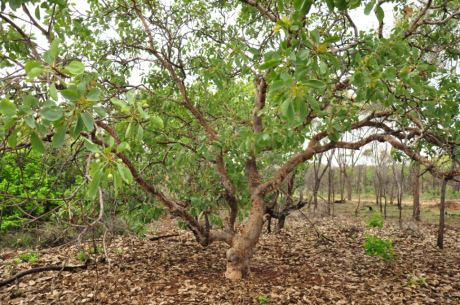 T. ferdinandiana was used as a traditional medicine for the treatment of numerous ailments. The fruits were eaten by Australian Aboriginal people on long treks or hunting trips and were considered more valuable as a medicine rather than as a food. The inner bark of the tree was used to treat a variety of skin disorders and infections including wounds, sores and boils. A recent study has reported on the antibacterial activity of T. ferdinandiana.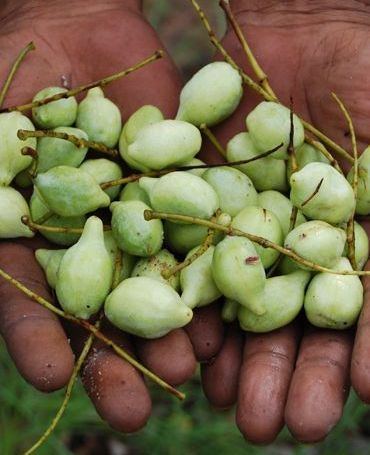 Terminalia ferdinandiana Wikipedia