Jim Wetherington




Mayor of Columbus




Independent




Trip Tomlinson




Official website




Independent politician




Teresa Tomlinson






February 19, 1965 (age 50) Atlanta, Georgia, U.S. (

1965-02-19

)


Chamblee Charter High School Sweet Briar College Emory University School of Law




Columbus, Georgia, United States




Mayor of Columbus since 2011




Emory University School of Law, Sweet Briar College, Chamblee Charter High School
Teresa Tomlinson was elected as the 69th Mayor of Columbus, Georgia on November 30, 2010 with 68% of the vote. On January 3, 2011, she was sworn in as the city's first female mayor.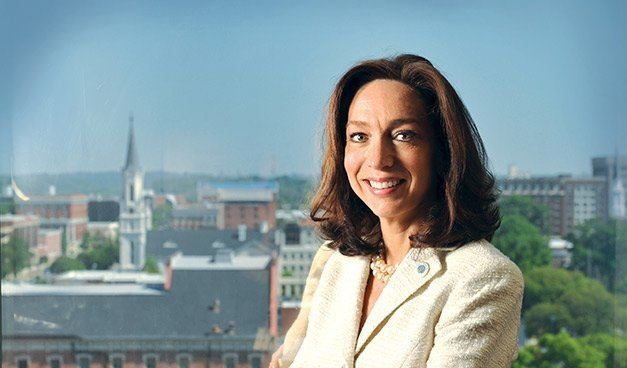 On May 20, 2014 she was re-elected to a second term with 63% of the vote, making her the first Mayor since the city's consolidation in 1971 to win re-election in a contested race.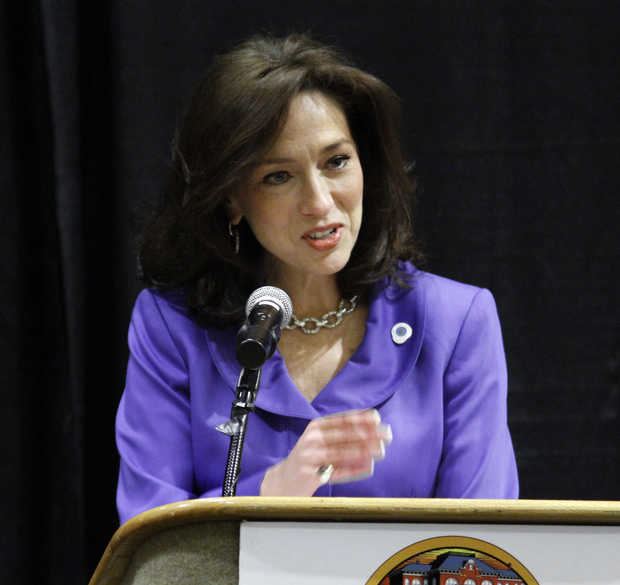 Mayor Tomlinson was urged to run for statewide office, specifically the Office of the Governor, in Georgia's 2018 election cycle, but declined to do so. She has indicated interest in running for higher office in either the 2020 or 2022 election cycle.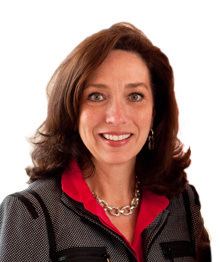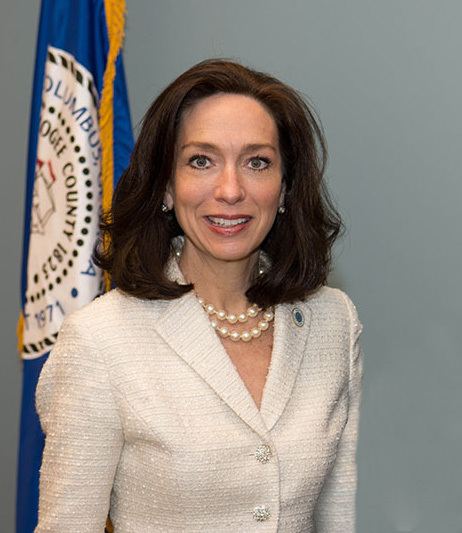 Tomlinson has five times been named to Georgia Trend's 100 Most Influential Georgians and she holds a National Security Secret Clearance with the Department of Defense.
During her tenure Columbus, Georgia, was named one of the 2016 top fifty Best-Run Cities in America. Her administration reduced crime by 33% from its height in 2009, including a 34% drop in property crime and a 17% drop in violent crime. Under her leadership, the Columbus Consolidated Government balanced the budget for the first time in 16 years using no reserve funds and provided city and county services at the prudent cost of $1,300 per person. Tomlinson instituted reform in the city's pension plan, saving taxpayers some $39 million and increasing funding of the General Government plan to over 90%, while preserving the valuable Defined Benefit Plan for Employees.Reform was also instituted at the Muscogee County Prison with the Rapid Resolution Initiative, which expedited the disposition of unindicted inmates at the Muscogee County Jail. Columbus was recognized with a Harvard University, Kennedy School of Government Bright Ideas Award, for the Save-A-Pet Plan which reduced the animal euthanasia rate from 80% in 2010 to 20% in 2016 and increased adoption by triple digits. Tax Allocation Districts were adopted to encourage the revitalization of previously blighted areas, including City Village and the Liberty District. New biking/walking trails were constructed, known as the Dragonfly Trails, to create 60 miles of connected trails throughout the city, including trails and streetscapes in previously blighted areas. Over 2 miles of the Chattahoochee River were returned to its natural state, creating the world's longest Whitewater Course in an urban setting. Tomlinson has overseen the renaissance of the city's downtown creating a bustling dining/entertainment district, known as Uptown. Tomlinson has provided constituents with direct access to their mayor through quarterly forums called Let's Talk with the Mayor and social media.
In 2015, after the startling announcement of the potential closure of her undergraduate alma mater, Sweet Briar College in Virginia, Mayor Tomlinson joined with thousands of alumnae across the nation to raise $28.5 million in 110 days and convert over $12 million of that to cash in 70 days in order to fulfill the terms of a court approved settlement, which saved the college and kept the doors open, where it thrives today. She was a primary witness in the court case that was successful before the Virginia Supreme Court and was involved in discussions with the Virginia Attorney General's Office regarding the saving of the college. Mayor Tomlinson delivered the 2015 Commencement Speech, thought to be the College's last; but, instead, the speech became an endorsement for liberal arts education, an indictment of the failed leadership of the past and a rallying point for the effort to save the college. Mayor Tomlinson led the Presidential search Committee, which selected Meredith Woo as the 13th President of Sweet Briar College. Mayor Tomlinson is currently the Chairwomen of the Board of Directors of Sweet Briar College.
Mayor Teresa Tomlinson moved to Columbus in 1994 from Atlanta and married Wade H. (Trip) Tomlinson, who was raised in Columbus. For 16 years she practiced with the law firm of Pope, McGlamry, Kilpatrick, Morrison and Norwood, LLC, where she specialized in complex litigation and was the firm's first female partner. She served from 2006-2010 as Executive Director of MidTown, Inc., a non-profit community renewal organization. Mayor Tomlinson is a 1983 graduate of Chamblee High School in Atlanta, Georgia (where she was inducted into the Chamblee High School Hall of Fame in 2015), a 1987 graduate of Sweet Briar College, in Virginia (where she was a 2011 Distinguished Alumnae), and a 1991 graduate of Emory University School of Law, in Atlanta.
Solutions to Chronic Homelessness, Message in Lieu of Sermon, St. Luke United Methodist Church, Columbus, Georgia September 16, 2013
2015 State of the City Address, Columbus, Georgia Trade Center, January, 2015
Sweet Briar College Commencement Address, May 15, 2015
Alpha Kappa Alpha Sorority Rosa Parks Women of Courage Acceptance Speech, Columbus, Georgia Trade Center, March 23, 2017
The Kind of Democrat Who Can Win in the South—or Anywhere
Why the Republican Brand Is So Strong Where I Live
The Conservative Plan to Rewrite the Constitution, and Yes, It's a Thing
Generals are playing a vital role now, Atlanta Journal Constitution, August 12, 2017
Sweet Briar College Commencement Address, Teresa Pike Tomlinson, May 17,2015
Teresa Tomlinson Wikipedia