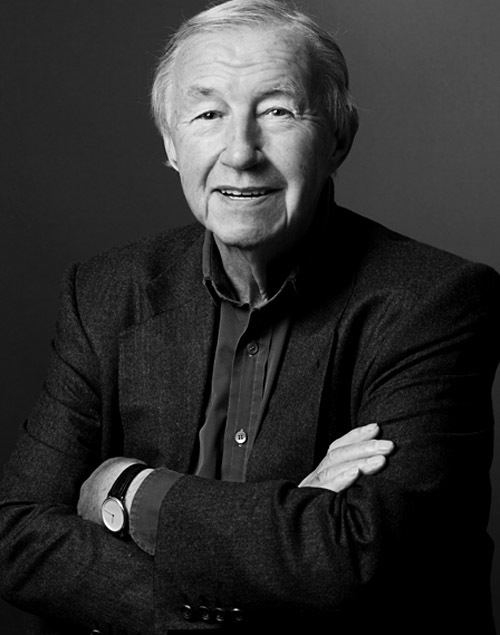 Conran was born in Kingston upon Thames, son of Christina Mabel (Halstead) and South African-born Gerard Rupert Conran, a businessman who owned a rubber importation company in East London. Conran was educated at Highfield School in Liphook, Bryanston School in Dorset and the Central School of Art and Design (now incorporated into Central St Martin's, a part of the University of the Arts, London), where he studied textiles and other materials.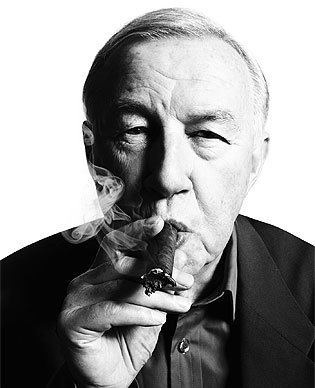 Conran's first professional work came when he worked in the Festival of Britain (1951) on the main South Bank site. He left college to take up a job with Dennis Lennon's architectural company, which had been commissioned to make a 1/4-scale interior of a Princess Flying Boat.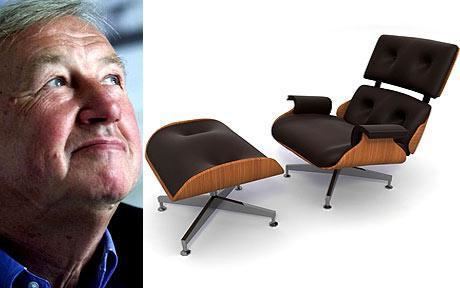 Conran started his own design practice in 1956 with the Summa furniture range and designing a shop for Mary Quant.
In 1964, he opened the first Habitat shop in Chelsea, London, with his third wife Caroline Herbert, which grew into a large chain selling household goods and furniture in contemporary designs.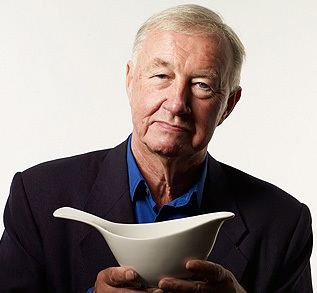 In the mid-1980s, Conran expanded Habitat into the Storehouse plc group of companies that included BhS, Mothercare and Heal's but in 1990 he lost control of the company.
His later retail companies include the Conran Shop and FSC-certified (Forest Stewardship Council) wood furniture maker Benchmark Furniture, which he co-founded with Sean Sutcliffe in 1983.
He has also been involved in architecture and interior design, including establishing the architecture and planning consultancy Conran Roche with Fred Roche in 1980. Projects include Michelin House (which he turned into the restaurant Bibendum) and the Bluebird Garage, both in Chelsea. Conran had a major role in the regeneration in the early 1990s of the Shad Thames area of London next to Tower Bridge that includes the Design Museum. His business, Conran and Partners, is a design company comprising product, brand and interior designers and architects, working on projects all over the world. Conran designs furniture for Marks & Spencer, J. C. Penney, Content by Conran, Benchmark and The Conran Shop.
Conran has also created various other London restaurants including the Soop Kitchen, Orrery, Quaglino's, Mezzo, worked with Joel Kissin on Le Pont de la Tour, Blueprint Cafe, Butler's Wharf Chop House, together with restaurants in various other countries. In 2005, he was named as the most influential restaurateur in the UK by CatererSearch, the website of Caterer and Hotelkeeper magazine. In 2007, 49 percent of the entire Conran restaurant business was sold to D&D, a company run by two former Conran employees, Des Gunewardena and David Loewi. In 2008, he returned to the restaurant business on a personal basis by opening Boundary, a restaurant, bar, café and meeting room complex in Shoreditch, East London. This was followed in 2009 by Lutyens, a restaurant and private club within the former Reuters building in Fleet Street London.
He has written over 50 books that broadly reflect his design philosophy, selling over 25 million copies worldwide. The majority of these books were published by Conran Octopus, a division of Octopus Publishing Group, a cross-platform illustrated-book publisher founded by Conran and Paul Hamlyn.
Conran was knighted in 1983 and was appointed Member of the Order of the Companions of Honour (CH) in the 2017 Birthday Honours for services to design.
He is a winner of the Chartered Society of Designers Minerva Medal, the society's highest award.
Between 2003 and 2011, Conran was provost of the Royal College of Art.
In 2003, he received the Prince Philip Designers Prize in recognition of his lifetime achievements in design.
In 2007, he received an honorary degree from London South Bank University.
In May 2012, he received an honorary professorship from the University for the Creative Arts, for services to design, education and the creative arts.
Conran received an honorary doctorate (Doctor of Architecture, honoris causa) from the University of Pretoria for his contributions to interior design in August 2012.
Fashion designer Jasper Conran is his son with his second wife, writer Shirley Conran. Other members of the family include Sebastian Conran (designer), Tom Conran (restaurateur), and daughter Sophie Conran (cars, pies, and design). His youngest son, Edmund Conran (known as Ned) had problems with drug and alcohol abuse and was remanded to custody in a psychiatric unit in 2001 following a sexual assault on a tourist in London. He has since recovered and become a restaurateur.
Conran and Caroline Herbert divorced in 1996. Caroline has since been remarried to a lawyer and they live in Marshwood Vale, Dorset.
Conran's sister Priscilla is a retailer and business woman with whom he has collaborated on several occasions during his career, most prominently when she helped put The Conran Shop into the Michelin House.
Conran and his wife, Vicki, live in London, Berkshire and France.
Terence Conran. by Nicholas Ind. Sidgwick & Jackson, 1996. ISBN 0-283-06294-0.
Terence Conran: Design and the Quality of Life by Elizabeth Wilhide. Watson-Guptill, 1999.