Animalia




Mantidae




Polyspilotini




Tenodera aridifolia




Tenodera




Mantodea




Mantinae




Tenodera




Arthropoda




Species






Mantis, Insect, Tenodera, Teleogryllus emma, Hierodula patellifera
Tenodera aridifolia is a species of mantis in the subfamily Mantinae. Common names include Japanese giant mantis, オオカマキリ oo-kamakiri ("large mantis") in Japan. It is also known as the Chinese mantis, not to be confused with Tenodera sinensis, which has the same common name. T. sinensis was once considered to be a subspecies of the Japanese giant mantis.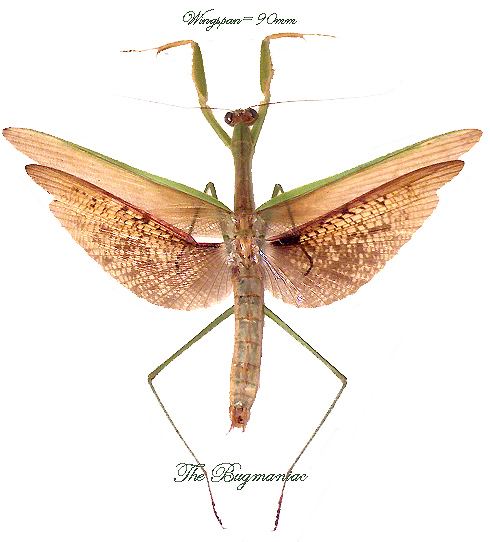 Tenodera aridifolia is distributed in Japan (Hokkaido, Honshu, Shikoku, Kyushu and Tsushima), Taiwan, and China.
Males are 68-92 mm in length, and females are 77-105 mm long.
There are two subspecies:
Tenodera aridifolia aridifolia (Stoll, 1813)
Tenodera aridifolia brevicollis (Breier, 1933)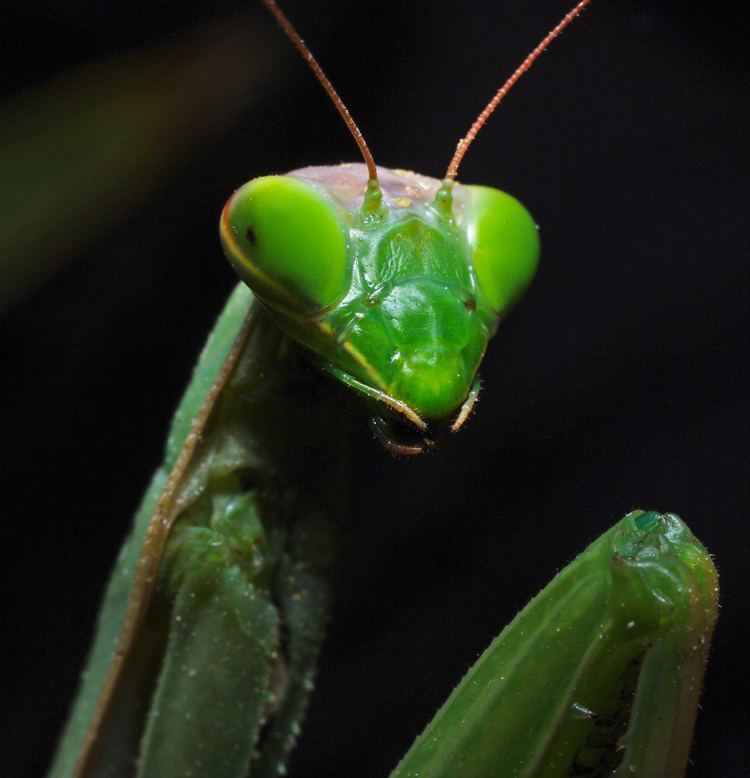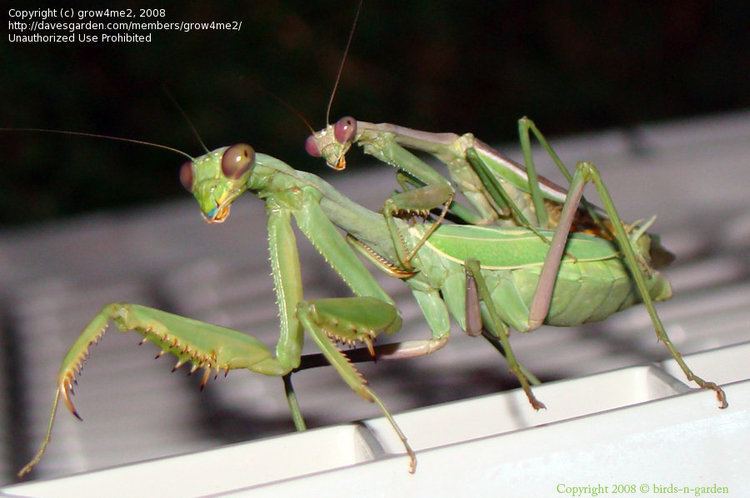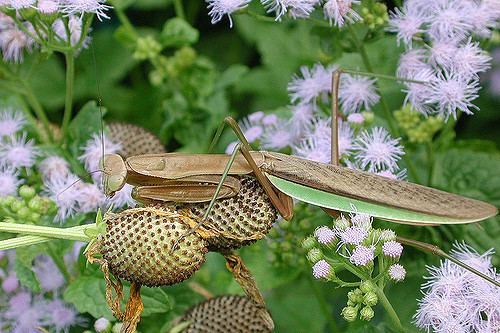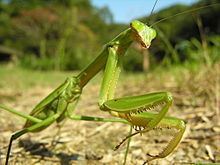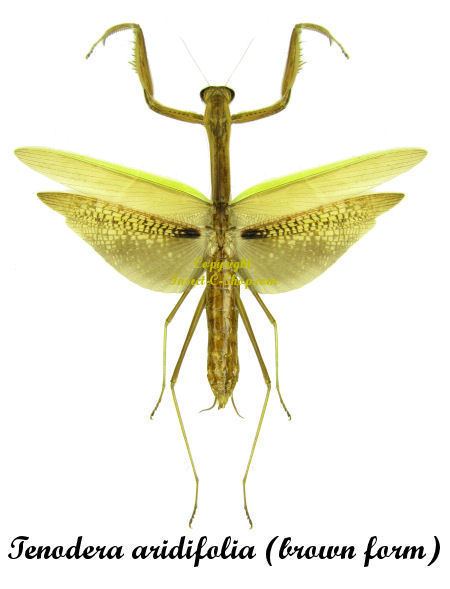 Tenodera aridifolia Wikipedia