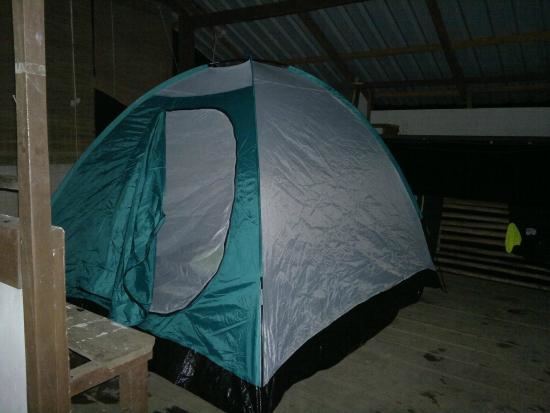 The district borders Brunei Bay to the north and Sarawak, Malaysia to the east, south and west. It has a population of 9,300 and covers 1,166 km2 (450 sq mi).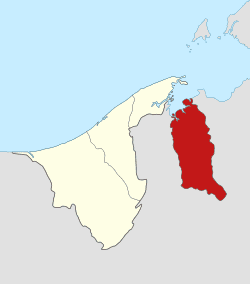 The Sungai Temburong river flows through the district, and the Sungai Pandaruan river forms the western section of the border with Malaysia.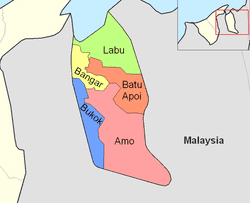 Temburong is divided into five mukim (districts):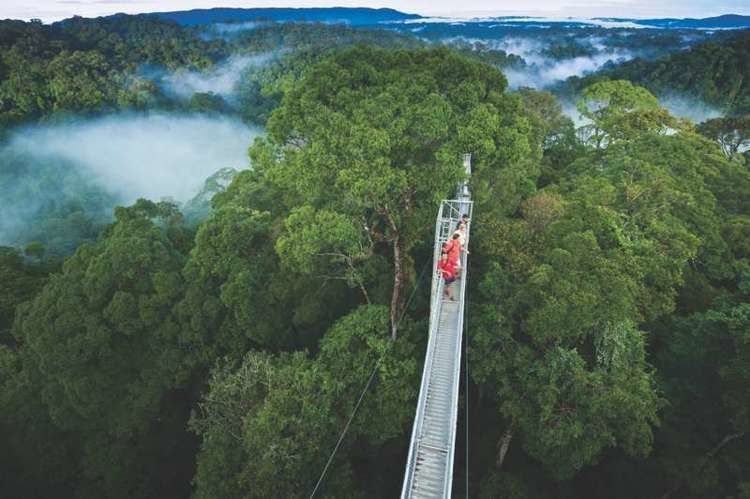 Amo
Bangar
Batu Apoi
Bokok
Labu
Brunei's first national park, the Ulu Temburong National Park, is located south of the Temburong district, covering 550 km2 (210 sq mi) of the Temburong forest. The national park has a scientific research centre facility, the Kuala Belalong Rainforest Field Studies Centre, which is only accessible by boat.
Recently, 25 hectares (62 acres) of the Kuala Belalong area had been allocated for joint venture research projects conducted by the Universiti Brunei Darussalam, Kuala Belalong Field Studies and the Smithsonian Tropical Research Institute. It is called the "Belalong Rainforest Experience," and is funded by The Hongkong and Shanghai Banking Corporation: Brunei.
An Outward Bound centre can also be found within the national park.
Temburong has 67 km (42 mi) of roads connecting Bangar to interior villages. In addition a further 54 km (34 mi) of roads connect villages in the interior.
A new 30 km (19 mi) roadway connecting the Muara and Temburong districts of Brunei is slated to be completed in 2019. 14 km (8.7 mi) of this roadway would be crossing the Brunei Bay.
Pristine forest still covers most of the district. This leads to the intensive development of the eco-tourism industry in Temburong district. Eco-Tourism promotion events such as "Cuti-Cuti Temburong" ('Temburong holidays') was launched at the end of 2008 by the local tourism group known as "Kenali Negara Kitani" (KNK) ('Know Your Country') to encourage locals and tourists from foreign countries to travel to the Temburong district. The promotion event is a kick-start of the Heart of Borneo project at Brunei vicinity.
SM Sultan Hassan is the district's only secondary school and is located in Bandar. In addition, there are 14 primary schools spread across the district.
In 1987 the $10 million Pengiran Isteri Hajah Mariam Hospital opened, providing 50 beds and a variety of medical services. A number of village clinics also exist.
The district has an army presence at Bangar Camp. There are two police stations, one in Bangar and a smaller one in Puni.
Popular sports in Temburong include football, top-spinning, netball and sepak takraw.