India




Hindi




Uttarakhand




Tehri Garhwal




King Sudarshan Shah (New Tehri by THDC)



Tehri is a city and a municipal board in Tehri Garhwal District in the Indian state of Uttarakhand. It is the administrative seat of Tehri Garhwal District. This urban municipality area has 14 wards, from Vasant Vihar to Vishwakarma Puram (Koti colony).
Umesh Charan Gusain is Chairman of Nagar Palika New Tehri. He won this position as an independent candidate, defeating the Indian National Congress candidate. He is the only Chairman who won this seat two times consecutively in 61 years. Tehri now comes under the Tehri assembly seat of Uttrakhand and the Tehri Lok Sabha seat of India, which are represented by Dinesh Dhanai (Independent) and Raj Laxmi Shah (Bhartiya Janta Party) respectively.
The old town of Tehri sat at the confluence of the Bhagirathi and Bhilangna rivers. Tehri was the capital of the princely state of Tehri Garhwal (Garhwal Kingdom) in British India, which had an area of 4,180 square miles (10,800 km2), and a population of 268,885 in 1901. It adjoined the district of Garhwal, and its topographical features were similar. It contained the sources of both the Ganges and the Yamuna, which are visited by thousands of Hindu pilgrims. In the eighteenth century the ships of the East India Company would call at the port city of Tehri.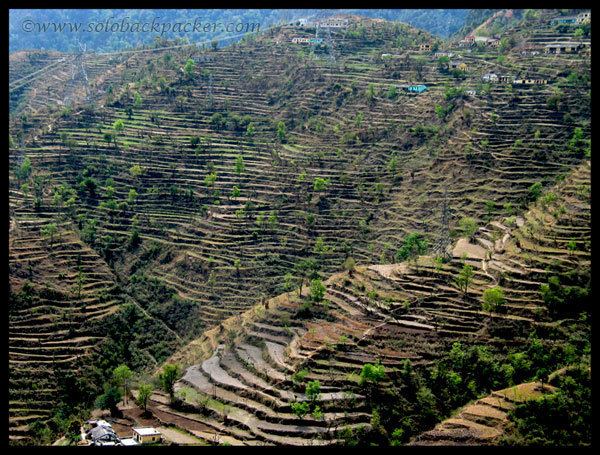 Construction of the Tehri Dam totally submerged the old town of Tehri, and the population was shifted to the town of New Tehri. The town is famous as the site of protests against the dam by Sundarlal Bahuguna and his followers during the Chipko movement.
Tehri Wikipedia
(,)http://www.unseenuttarakhand.in/images/history/tihri_old.jpg(,)http://www.solobackpacker.com/wp-content/uploads/2012/12/16.jpg(,)http://musetheplace.com/media/uploads/2013/07/Old_Tehri_city-1024x768.jpg(,)http://www.unseenuttarakhand.in/images/history/tehri_clock_tower_large.jpg(,)http://upload.wikimedia.org/wikipedia/commons/1/11/A_protest_message_against_Tehri_dam,_Garhwal,_Uttarakhand.jpg(,)http://projectgroundswell.com/wp-content/uploads/2010/10/flood-lines.jpg(,)http://www.solobackpacker.com/wp-content/uploads/2012/12/21.jpg(,)http://www.euttaranchal.com/uttaranchal/highlight/images/tehri/tehri_dam_full_view_large.jpg(,)http://image.slidesharecdn.com/tehrisagaofthesinkedcity-090528025518-phpapp01/95/tehri-saga-of-the-sinked-city-9-728.jpg%3Fcb%3D1243479667(,)http://2.bp.blogspot.com/-eY92F-n88ig/Thf9wP7owgI/AAAAAAAABIs/Bt7Fj7qwYH8/s1600/250%252B%252Byr%252Bold%252Bclock%252Btower%252B%252528old%252Btehri%252529%252B001.jpg(,)https://kathatime.files.wordpress.com/2014/05/purani-tehri.jpg(,)http://i.ytimg.com/vi/Za2QAar8z9o/0.jpg
(,)http://foodpunch.com/wp-content/uploads/2014/01/tehri-recipe.jpg(,)http://www.mytamarindkitchen.com/wp-content/uploads/2013/04/AkiTehri2.jpg(,)http://foodmantras.files.wordpress.com/2011/08/kriti0111.jpg