Covid-19
8

/

10

1

Votes

Alchetron

Rate This





Telugu




India






Uppalapati Narayana Rao




22 June 1994 (1994-06-22)



Theerpu (English: Judgement) is a 1994 Telugu judiciary film produced by Akkineni Venkat on Annapurna Studios banner and directed by Uppalapati Narayana Rao. Starring Akkineni Nageswara Rao, Jagapathi Babu, Aamani, Rohini Hattangadi in the lead roles and music was composed by M. M. Keeravani.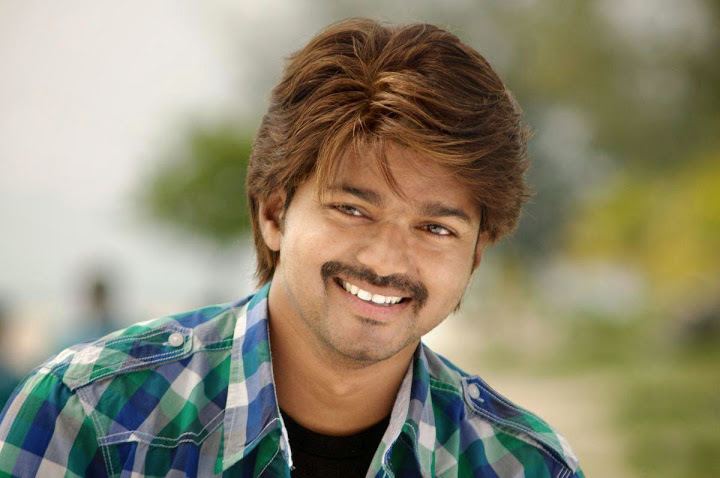 Justice Ram Mohan Rao (ANR) is a retired honest judge who lives with a joint family. His wife Parvathi (Rohini Hattangadi) hates her husband since he made the police find his second son Venu (Brahmaji) who was a wanted Naxalite. Actually, Ram Mohan Rao thought he could make Venu, surrender to police but accidentally Venu dies in Police encounter. Parvathi blames Ram Mohan Rao as the murderer and stops speaking to him from that day. They have two more sons and one daughter. ACP Madhu (Sarath Babu) their elder son, who acts nice before Ram Mohan Rao, but really is a money-minded and corrupted officer in general, and Ravi (Jagapathi Babu) their third son, whom Ram Mohan Rao thinks is a slacker that wastes time with his friends (Ali, Sudhakar, and others). This is all true however, he always fights for justice. Ravi messes with Rani (Aamani), a cranky laborer until they eventually both fall in love with each other.
One day Ravi and Madhu get into an argument when Madhu is taking the bribe from a party and Madhu lies to his father that Ravi forced him to take the bribe. Ram Mohan Rao scolds Ravi for this and kicks him out of their house. Ravi didn't want to tell his father that it was really Madhu because he thinks he's the good one and he wouldn't stand knowing the truth. Meanwhile, Ram Mohan Rao's daughter Gowthami (Ragini) falls in love with the son of Buchi Babu (Kota Srinivasa Rao), an industrialist. When Ram Mohan Rao and his dearest friend Gopal Krishna Master (Gummadi) head to his house to talk to him about the marriage, he sees Buchi Babu trying to shoot Gopal Krishna's grandson Sairam for loving his daughter Swathi (Saroja), which Gopal Krishna never knew about. But Buchi Babu accidentally kills Gopal Krishna. Ram Mohan Rao enraged wants to prove in court that he's guilty of Gopal Krishna's murder, but Buchi Babu says if he doesn't he'll get his son married to Saroja and his daughter Swathi married to Sairam. Ram Mohan Rao agrees to this and proves he's innocent for the murder in court but finds out it's a trap when Buchi Babu sends his gang of goons to kill Sairam. Ravi comes to his rescue, finds him injured and puts him in a hospital safely. Buchi Babu also blackmails Parvathi and finally makes her speak to Ram Mohan Rao again after many years, and understands his disappointment of his Gopal Krishna's death as she felt the same way with Venu's.
Meanwhile, Ram Mohan Rao finds out that Madhu is supporting Buchi Babu and kicks him out of his house as Madhu's wife Kalyani (Kavitha) leaves with him. At the same time, Ram Mohan Rao comes to know the innocence of Ravi and the truth that is the real culprit is Madhu, so he apologizes to him and welcomes him back to his house. Buchi Babu tries to kill his bodyguard Benarjee (Benarjee), but Ravi fights with Buchi Babu's men and Ram Mohan Rao protects him and says he's going to prove in court that Buchi Babu is guilty. But in court, Benarjee proves wrong that Buchi Babu is innocent and didn't send those goons to attack him. This was all a scheme planned by Buchi Babu. Buchi Babu then plans to kill Sairam as Swathi tries to stop him. But Buchi Babu's men trap her into her room. Ravi finishes Buchi Babu's gang and kills Benarjee until Madhu comes in pointing a gun at Ravi saying he'll shoot him if he saves Sairam. Ravi tries to grab his gun, but Ram Mohan Rao comes in and shoots Madhu through frustration. Buchi Babu also comes in and when he aims to shoot Ram Mohan Rao, he ends up shooting Madhu instead. Ram Mohan Rao enraged shoots and kills Buchi Babu. The film ends with Madhu taking his last breathe and Ram Mohan Rao proving in court that he accidentally shot Madhu and he did the right thing killing Buchi Babu.
Art: John Babu
Choreography: Taara, Siva Subramanyam, Suchitra
Fights: Horsemen Babu
Dialogues: Ganesh Patro
Lyrics: Sirivennela Sitarama Sastry, Vennelakanti
Playback: SP Balu, Chitra
Music: M. M. Keeravani
Story: Bhupathi Raja
Editing: Shankar
Cinematography: Teja
Producer: Akkineni Venkat
Screenplay - Director: Uppalapati Narayana Rao
Banner: Annapurna Studios
Release Date: 22nd June 1994
The music for the film was composed by M. M. Keeravani and released by the AKASH Audio Company.
Teerpu Wikipedia