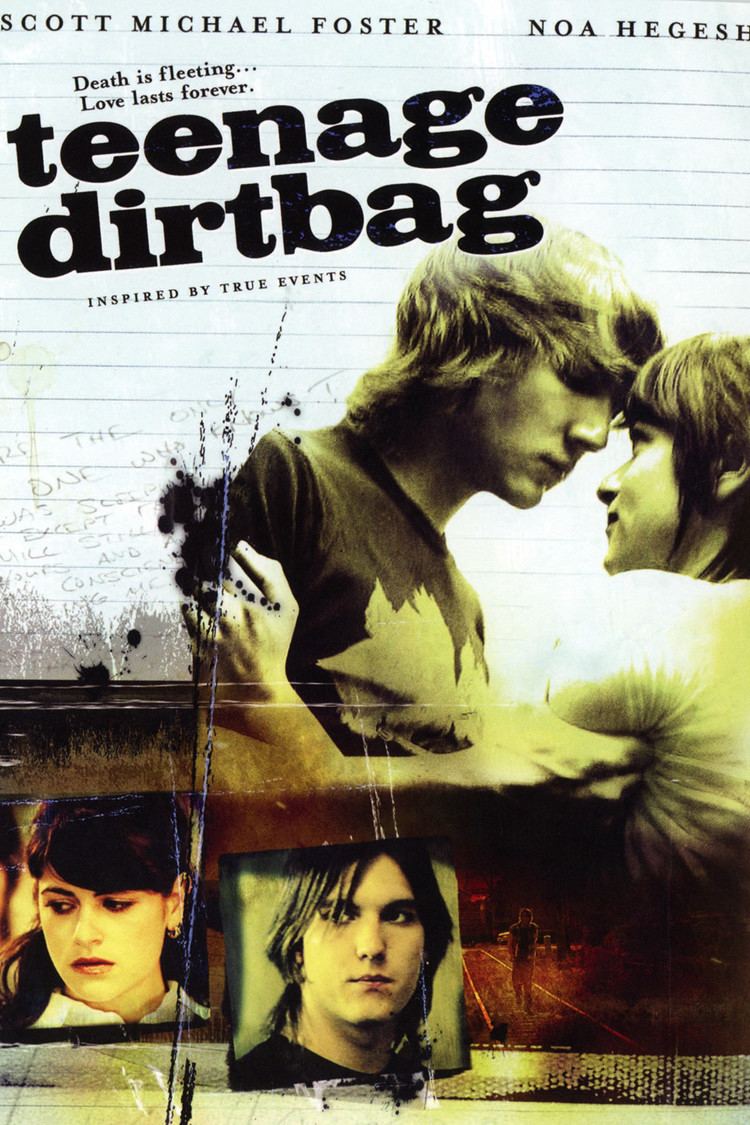 At a local IGA store, a pregnant woman is shocked to learn from an old classmate that a boy she once knew named Thayer died in a river recently. When going back to her car, the woman has a flashback of her time in high school.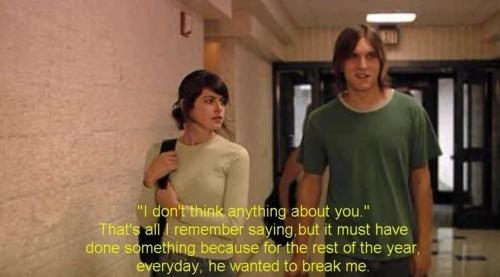 The woman is Amber Lange, once a popular cheerleader in high school. Thayer Mangeres is a classmate who always sat beside Amber because of their last names. In class, they are dissecting a fetal pig. When it's time to clean up, Thayer asks people around their table how much they will bet him if he drinks the juice from the fetus. As everyone is putting their money on the table, Amber looks disgusted. Thayer then tells everybody to keep their money, implying that he won't drink it, but he then says he will for free. After the bet, Thayer asks what Amber thought. She tells him that she thinks nothing of him. Ever since that day, he's harassed her.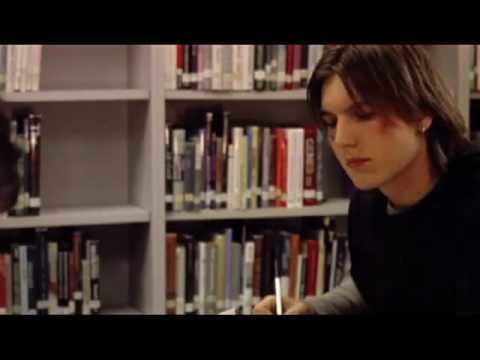 The next year they are put in Creative Writing and Study Hall together, which class Thayer skips to get high with his friend. For the next couple of days, it's hard for Amber and Thayer to get along. At a party that night, he eats fish that she caught earlier that day from a bowl. Very angry, Amber continually pushes Thayer and asks him why he is such a freak.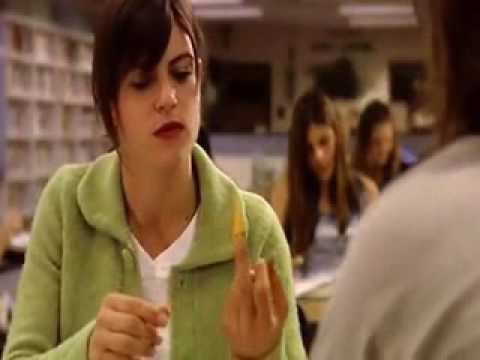 Thayer continues to harass Amber in class as a new girl named Tabitha is assigned a seat by them. Eventually Tabitha and Thayer form a friendship, and, knowing that he does not like Amber and bullies her, she does the same. By the soda machine, Thayer flirts with Tabitha, unbeknownst to Tabitha that he is doing this to make Amber jealous. When Amber walks away peeved, he stops, clearly wanting Amber's attention all along. After school, Thayer walks home. He walks in and his father shouts angrily that he got a call from the school about his actions and does not want another call from them. Thayer is frightened by his dad, and his father calls in Thayer's brother Dooley, who physically abuses him, to hold him down while his dad whips him. On the same night, Amber walks into her home, but no one is there.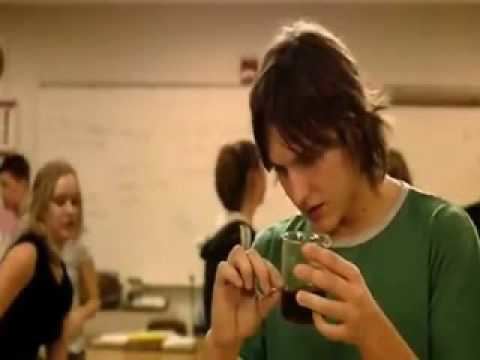 Back in Creative Writing, Thayer starts to show his emotions in his poems, and Amber realizes this because she feels exactly the same way. Thayer begins a friendship with Amber by asking her questions by writing in his notebook. As their friendship progresses, so do Thayer's feelings. Thayer begins to fall in love with Amber the more they talk. During class, Thayer sends Amber signals in his poems. As Amber hears these poems in class, she knows they are about her. She's not sure if she feels the same about him because of their different social groups, although she has strange dreams of kissing him.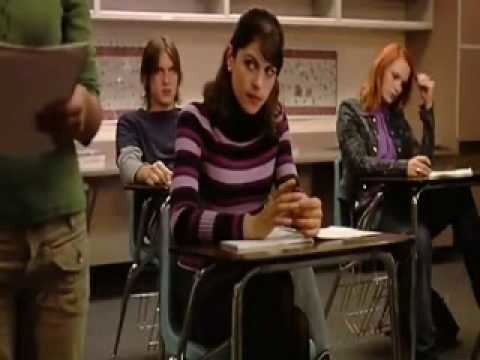 Thayer and Amber's lives and homes are different, even though they are both experiencing trouble. Thayer is struggling at home with his family. His dad beats him and his drunk brother does the same, but he and his sister Jeannie are very compassionate toward each other. Amber is mostly alone when her parents are gone. At a sandbar one night, Amber has sex with a school friend as Thayer secretly watches. Feeling betrayed, Thayer writes another poem about Amber, but this time it's about the night before. He starts to act rudely to her again and harasses her verbally. When the teacher realizes that he's insulting one of the students, he takes Thayer outside. Tabitha accuses Amber of being jealous of her and Thayer's "relationship." Amber, ticked off, takes out Thayer's notebook and throws it onto Tabitha's desk. After looking at a few pages, Tabitha runs out of the classroom. Everyone rushes to see the notebook, all while Amber sits there. Her life turns back to normal because she doesn't associate with him anymore. One day in the hallway, Thayer and Amber accidentally meet up. Thayer begins to yell at her, and questions why she gave away their notebook. After being nose to nose, literally, Thayer walks away without an answer from her. Amber screams, "Because I hate you!"
Thayer still has feelings for Amber, so after Tabitha mischievously attempts to spill purple nail polish in Amber's book bag, he grabs her wrist. After eating four brown tablets which Thayer tells Amber are drugs, which she doesn't believe, Thayer convulses and has a seizure on the floor. The whole class has to leave the room and Amber watches through the window as Thayer becomes unconscious. After the overdose, Thayer never returns to school. Amber's world returns to normal. Years later, while shopping, Amber meets Thayer again and is surprised to learn that he has joined the Mormon faith because he had been so rebellious in school.
The scene switches back to the present. Amber is at home calling up old schoolmates trying to find out exactly how Thayer died. No one is really sure how Thayer died, but Amber finds out that his father and brother died suspiciously, and no one seems to know where his sister is.
The scene changes again to another old memory. Amber meets Thayer again at the beach. She questions him about his Mormon mission and he informs her that he left early, to which she replies, "you don't look very Mormon." Thayer evades her questions by changing the subject. Eventually, Amber informs him that she is getting married; Thayer remains silent for a second and then starts talking about how easy it would be to fake his own death. Amber debates with him a little bit telling him that she would know that he wasn't dead, to which he smirks and says, "No, you wouldn't," and walks off.
The scene briefly switches back to the present and then to another memory when Thayer follows Amber into the bathroom of a movie theatre the same day of the beach meeting. He argues with her, trying to get her to admit her feelings, but she denies it and pretends that she doesn't know what he's talking about.
Amber eventually finds Thayer's sister Jeannie and visits her. She then visits the school and finishes writing in the old notebook she pulled out from her closet. She admits defeat, stating that she'll never know whether he was alive or truly dead. The movie ends with a scene of Jeannie looking in on Amber in a hospital room, where Amber has just given birth to a baby boy named Thayer.