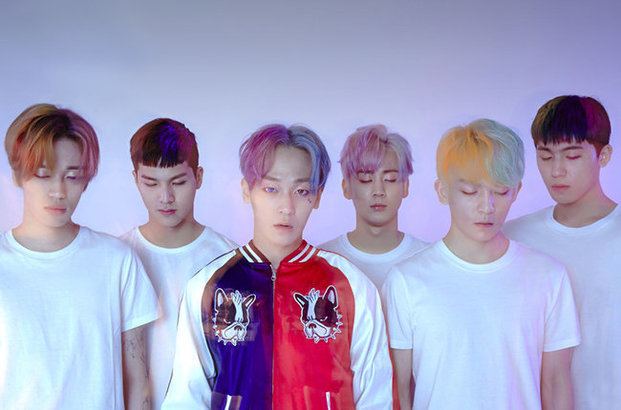 Teen Top members Ricky and Niel were both child actors. Niel debuted through the musical Please, where he played the younger version of Joo Won's role. Ricky debuted in Seo Taiji's music video for "Human Dream" and later portrayed the young version of Song Seung-heon's character in Love Song. Four of Teen Top's Members such as Changjo, Niel, Cap, and L.Joe had an open Lotte World audition whereas the other members (Chunji and Ricky) had a closed audition. It took L.Joe two auditions before he could train unlike the other members.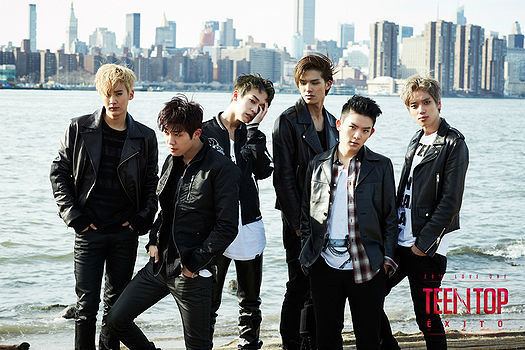 In July 2010, Teen Top made their debut with the title track, "Clap" (Korean: 박수)/, off their debut single album Come into the World, which was released on July 9. The music video for "Clap" features Lizzy from After School.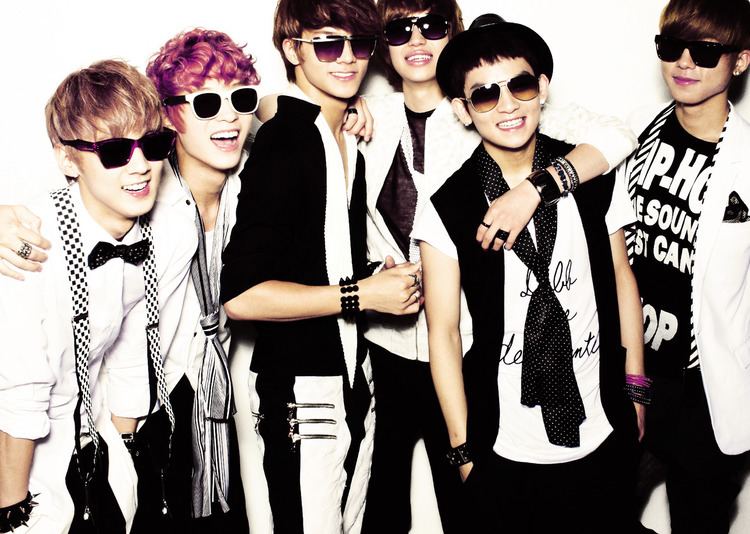 Teen Top officially debuted on July 10 at MBC's Music Core, followed by SBS's Inkigayo, receiving positive reviews for both performances. Based on their performances, netizens gave Teen Top the nickname "Knife Choreography".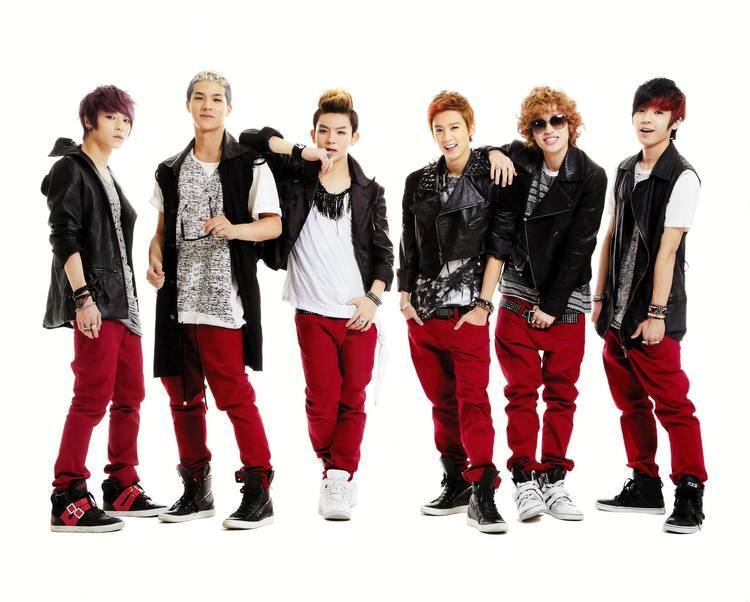 On January 13, 2011, Teen Top made their first comeback on M! Countdown with their 2nd single "Supa Luv", which was produced by Shin Hyuk. The song, originally written and performed by Redd Stylez, was re-written and translated into Korean by Wheesung.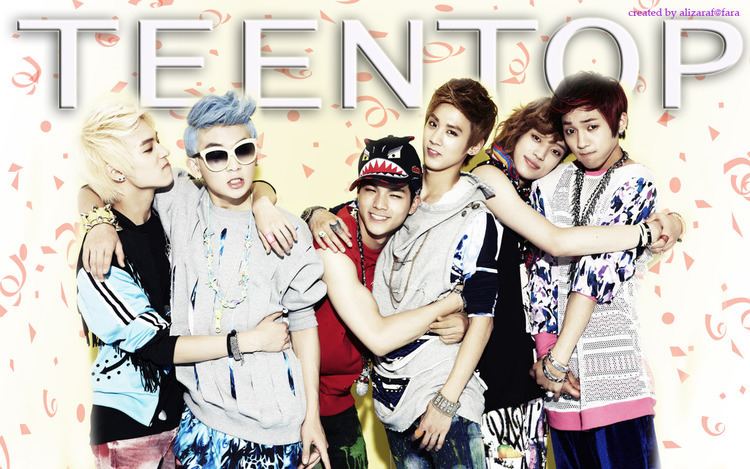 On March 2, Teen Top released a music video for a remix version of "Supa Luv" by A-rex, featuring scenes from the American film Beastly. The remix was then chosen for the movie's promotion throughout Asia.
The group made an appearance on the French news program Le Grand Journal, for which they received overwhelming critical acclaim by comparison to other acts that had appeared on the show. Their performance of "Supa Luv" was highly praised, with hosts commenting on the synchronized dancing and the pastel colored hair sported by each member. Notable acts that had made it onto the talk show as well include Eminem, Usher, Lady Gaga, Black Eyed Peas and Rihanna.
Teen Top's mini-album Roman, along with its title track "No More Perfume On You" (Korean: 향수 뿌리지마) was digitally released on July 26 and physically on July 27.
In January 2012, Teen Top released their second mini album It's. Brave Brothers produced, wrote, composed and mixed all of its six tracks. The album was due to be released at midnight of January 4/5, but by 8 pm on January 4, it had leaked to shareware sites, garnering over a thousand hits in ten minutes alone.
Teen Top revealed the music video for their comeback song "Crazy" (Korean: 미치겠어) on January 5, featuring 4Minute's Kwon Sohyun. The song was introduced on the Brazilian RedeTV! entertainment news program Leitura Dinâmica on January 10, which helped Teen Top gain more international interest. Also the song's music video was shown in the karaoke room that Joon-Hee (Hoya) of Infinite was singing in for his drama, Reply 1997.
On February 3, Teen Top won their very first award on KBS Music Bank since debuting with "Clap" on July 10, 2010. Moreover, they received the honor of performing the ending stage on MBC Music Core, followed by another win on SBS Inkigayo. At the average age of 17.3 years, the band was the youngest idol group to have won awards on the aforementioned music shows. On February 25, Teen Top once again received the honor of performing the ending stage on Music Core.
Teen Top celebrated the inauguration of their official fanclub ANGEL on May 28.
aRtisT, Teen Top's third EP, was released on May 30 as a digital download, followed by the release of the music video for its title track "To You". Physical albums were released on June 4, 2012. With this album, the group gained much attention, topping major music charts.
On June 19, the band began their Teen Top Zepp Tour 2012 through Japan with stops in Osaka, Nagoya and Tokyo.
On August 3, the music video for the single "Be Ma Girl" (Korean: 나랑 사귈래?) was released, followed by Teen Top's comeback performance on MBC's Music Core a day later.
In February 2013, Teen Top held their first European tour, "TEEN TOP SHOW! Live tour in Europe 2013", making stops in Germany, England, France and Spain. The tour was successful and set a new decibel record for their concert in Paris, France.
On February 8, TOP Media announced that Teen Top will be releasing their first studio album titled, No. 1, on February 25 with a track from the album, I wanna love (사랑하고 싶어), pre-releasing on the 15th. The Music Video teaser for I wanna love was released on the 12th. Both the track and Music Video for "I wanna love (사랑하고 싶어) were released on the 15th. The Music Video featured streets and sceneries of Hong Kong. They released their full album digitally and physically on the 25th along with their full Music Video for "긴 생머리 그녀 (Miss Right)" later on the same day.
On August 25, Teen Top released their 4th mini album Teen Top Class with 장난아냐 (Rocking/No Joke) as the lead single.Teen Top won three music show trophies for "Rocking". The promotion cycle lasted shorter than usual, which led them to release another repackaged album titled Teen Top Class Addition on October 24 with 못났다 (Lovefool) as the lead single.
In February, Teen Top held their "High Kick in Seoul" concert in Seoul's Olympic Hall. They then proceeded with their "High Kick" world tour in various countries such as Canada, China, Hong Kong, Japan, Russia, Taiwan, and South American countries like Colombia, Chile, Mexico, Panama, and Peru.
In September, they released their fourth extended play, Exito with "Missing" as the lead single. They first performed "Missing" live at M Countdown on the 11th of September, prior to the album's release. The promotion cycle lasted shorter than usual, which led them to release a repackaged album, titled 20's Love Two Exitoo on the 10th of November. "I'm Sorry" was the lead single for the album, in which it was not promoted on music shows.
In November, they held their first concert and fan meet in Thailand, titled "My Dear Angels in Bangkok". In December, they held another concert but in four cities in Japan.
In December, they released their first seasonal single album, Snow Kiss with the same title as the lead single.
TOP Media was announced Teen Top hold their exclusive overseas solo concert "My Dear Angels" in Los Angeles at the ORPHEUM TEATER on April 11. This event was cancelled due to internal funding issues; Team Angel takes full responsibility for the cancellation.
Their 6th mini album entitled "Natural Born Teen Top" on June 22 and the same day released the music video to the title song "Ah-Ah" a song written and produced by Black Eyed Pilseung and Sam Lewis. After its release, "Natural Born Teen Top" debuted at No. 1 on South Korean Gaon Albums chart as well as No. 13 on Billboard's World Albums chart.
On July 4, Teen Top held their 5th Anniversary Concert in Tokyo, Japan continued with stops in Seoul, Nagoya, Kobe and will end in Fukuoka on August 17. The group also attended KCON in New York alongside Girls' Generation and other artists on August 8, 2015.
On July 31, Teen Top released digital single "Except for Me" for Brave Brothers 10th Anniversary album.
Teen Top was a part of the 2015 Feel Korea in New Delhi tour in India, performing on August 29 at New Delhi's Sirifort Auditorium.
On January 17th, the music video for the title track, Warning Sign, came out. The next day on January 18, 2016, Teen Top released the mini album, Red Point. The album came in two versions: Chic ver. and Urban ver.
On February 9, 2017, it was revealed that L.Joe had requested that his contract with TOP Media be terminated. It is still unknown if Top Media will terminate his contract. This is occurring as Teen Top is preparing for a comeback in March. It is said that L.Joe has recorded for the new album, which adds to more obstacles concerning the comeback and L.Joe's possible departure.
C.A.P (Bang Min-soo 방민수)
Chunji (Lee Chan-hee 이찬희)
Niel (Ahn Daniel 안다니엘)
Ricky (Yoo Chang-hyun 유창현)
Changjo (Choi Jong-hyun 최종현)
L.Joe (Lee Byung-hun 이병헌)
Teen Top Japan 1st Concert Tour (2012)
Teen Top 1st European Tour "Teen Top Show!" (2013)
Teen Top 1st Asia Tour Concert (2013)
Teen Top Summer Special Concert (2013)
Teen Top Zepp Tour "Fly Hight!" (2013)
Teen Top 1st World Tour "High Kick" (2014)
Teen Top Live Tour "My Dear Angels" (2014)
Teen Top 5th Anniversary Concert (2015)
Teen Top US Live Tour "Red Point" (2016)