Name

Ted Mulry





Role

Singer-songwriter







Albums

The Essential Ted Mulry & TMG, I Won't Look Back, Falling in Love Again





Born

2 September 1947 (age 53), Oldham, Lancashire, England




Died

1 September 2001 (aged 53) Sydney, New South Wales, Australia




Similar

Les Hall, John Paul Young, Billy Thorpe
Ted mulry julia 1970 australian artist singer composer musician
Martin Albert "Ted" Mulry (2 September 1947 – 1 September 2001) was an Australian singer, songwriter, bass player and guitarist. He was born in Oldham, Lancashire, England, but achieved his success in Australia, firstly as a solo performer, and then leading his own band Ted Mulry Gang, sometimes officially credited as just TMG.
Contents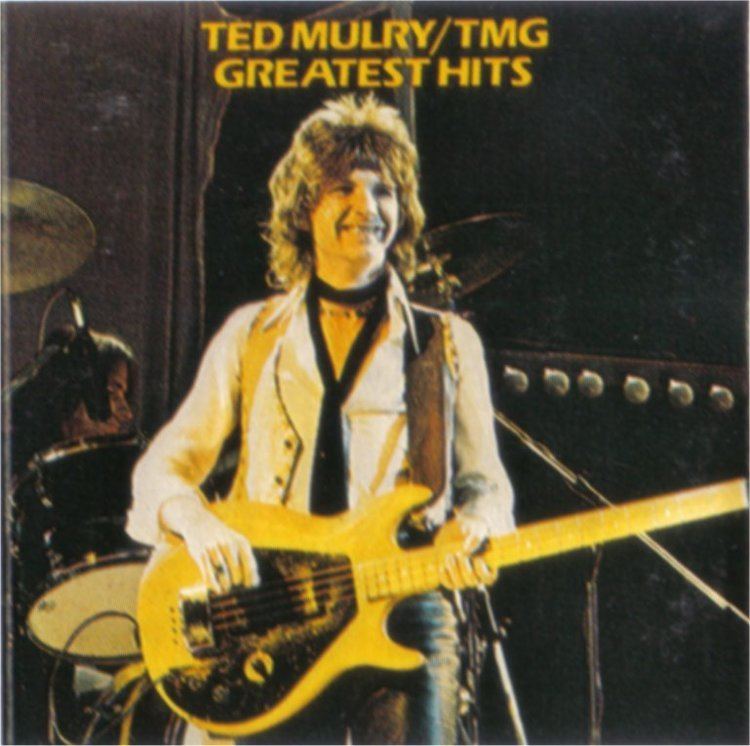 Ted Mulry Gang - Jump In My Car
Solo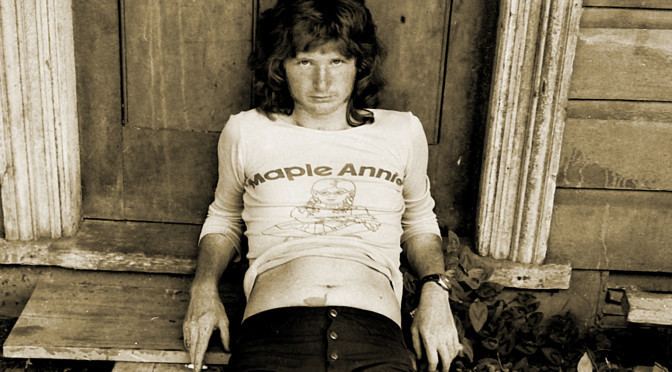 Ted Mulry first came to the attention of the music industry when he sent a demo of some of his own compositions to Albert Productions in Sydney. The company persuaded him to become a recording artist and he soon rose to fame as a solo singer/songwriter with his own composition, the pop ballad "Julia", which made the Australian charts in 1970. He followed that with "Falling in Love Again", a song by The Easybeats songwriting team Harry Vanda & George Young, which was a major hit in 1971.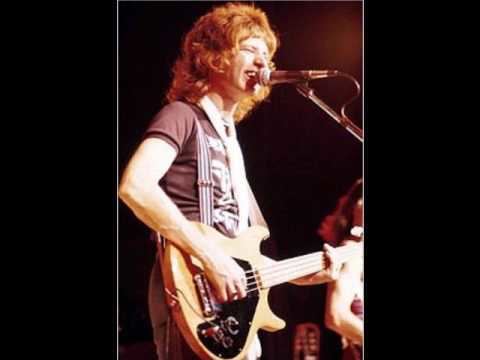 Mulry was a prolific songwriter, and a number of bands and artists, including John Farnham and Alison MacCallum, recorded his songs. Most notably, rock band Sherbet had a hit with his song, "You're All Woman". He travelled to England in 1972 and recorded a single there under the name Steve Ryder but returned to Australia soon after. During his time as a solo artist he released two albums, Falling in Love Again and I Won't Look Back.
Ted Mulry Gang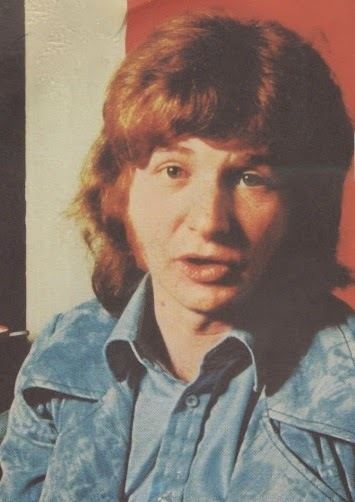 After getting tired of being backed by different backing bands, in 1972 he switched from acoustic guitar to bass and formed his own band, Ted Mulry Gang, with guitarist Les Hall & drummer Herman Kovac.The band signed a recording deal with Albert Productions in 1974 and released their first album Here We Are. When that album didn't do as well as expected, the record company wanted Mulry to go back to singing solo. Ronnie Clayton told them to stick to it and brought in second guitarist Gary Dixon to complete the foursome. With his own band behind him he adopted a more hard rocking style.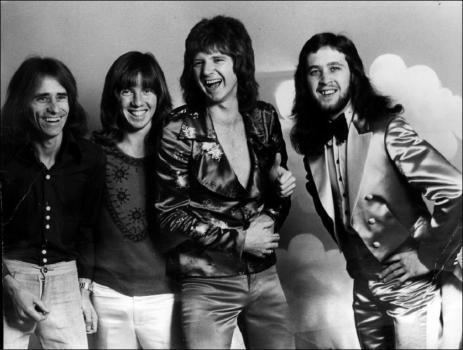 Their first major hit, and the biggest of their career was the 1975 single "Jump in My Car" which spent 6 weeks at number one on the Australian singles charts in 1976. It was the second single released from the Here We Are album produced by Ted Albert at Alberts Studios. Over the next few years they achieved a string of hit singles including a rocked up version of the old jazz song, "Darktown Strutters' Ball", "Crazy", "Jamaica Rum" and "My Little Girl". Many of TMG's songs, including "Jump in My Car", were co-written with guitarist Les Hall. By late 1980 their chart success had ended but they remained popular performers on the Australian pub circuit. In 1989, after some time apart, the Ted Mulry gang reformed, releasing the album "Re-Union" for Albert, on Sony. This release also marked the first release of the Ted Mulry Gang on compact disc. Other CD reissues would follow in the early 90's.
Final years, cancer diagnosis and death
In 1998 Ted released a solo CD called This Time featuring songs co-written by himself and his brother Steve Mulry. In early 2001 Ted Mulry announced that he had been diagnosed with terminal brain cancer. Gimme Ted, a series of tribute concerts organised shortly before his death, brought together an assortment of Australian rock acts of his era to pay tribute to him. These included a reunion of his band Ted Mulry Gang with his brother Steve Mulry standing in for him as lead vocalist. Steve now fronts the rock band Black Label and performs at many venues, around New South Wales and Victoria, often supporting bands such as The Angels.
Mulry died of brain cancer on September the 1st in Sydney, one day shy of his 54th birthday.
In January 2006, David Hasselhoff recorded a version of Mulry's "Jump in My Car" whilst in Australia. Hasselhoff's version was subsequently released in the UK and went to No. 3 in the UK Singles Chart there in October 2006. It also went No. 24 in Ireland.
Vinyl singles
Chart positions are from the Kent Music Report unless otherwise stated.
As Ted Mulry Solo:
Julia / So Much in Love – February 1970 (Parlophone A9097)
Falling in Love Again / Louisa – February 1971 (Albert AP9338) #7 (#11 Go-Set)
Marcia / Love You – August 1971 (Albert AP9605)
Memories / Remember Me – February 1972 (Albert AP9723)
Ain't It Nice / If You Should Change My Mind – May 1972 (Albert AP99110)
I Won't Look Back / Just Another Day – October 1972 (Albert AP10023)
As Ted Mulry Gang:
Sunday Evenings / Here We Are – March 1975 (Albert AP10689) #87
Jump in My Car / I'm On Fire – September 1975 (Albert AP10830) #1
Darktown Strutters' Ball / She's For Me – February 1976 (Albert AP11004) #3
Crazy / Help Me Out – June 1976 (Albert AP11118) #11
Stepping Out / It's All Over Now – October 1976 (Albert AP11241) #42
Jamaica Rum / Wanted Man – January 1977 (Albert AP11305) #10
My Little Girl / You've Got It – May 1977 (Mushroom K6811) #8
Naturally / Sha La La Lee – September 1977 (Mushroom K6898)
Lazy Eyes / Set Me Free – March 1978 (Mushroom K7070) #33
Heart of Stone / I Miss You – July 1978 (Mushroom K7180) #37
You've Got the Devil in You / Disturbing the Peace – November 1978 (Mushroom K7315) #69
Save Me / How Long – February 1980 (Mushroom K7805)
Can't Take It All / Home To You – May 1980 (Mushroom K7925)
Captured / I'm Down – September 1980 (Mushroom K 8029)
As Ted Mulry and friends:
Take a Look Inside / Children – August 1981 (Albert AP528)
As Ted Mulry Gang:
Old Habits / Rock and Roll – 1990 (CBS Albert 656192-7)
Vinyl EPs
Julia (as Ted Mulry) (with picture sleeve) – 1970 (Albert APEP1001)
Live on tour (as Ted Mulry Gang) (with picture sleeve) – 1976 (Albert APEP1002)
Albums
As Ted Mulry:
Falling In Love Again – September 1971 (Albert APLP001)
I Wont Look Back – February 1973 (Albert APLP003)
As Ted Mulry Gang:
Here We Are – November 1974 (Albert APLP007)
Struttin' – January 1976 (Albert APLP018)
Stepping Out – November 1976 (Albert APLP021)
The TMG Album – 1977 (Mushroom L36273)
Disturbing the Peace – April 1978 (Mushroom L36619)
TMG Live – 1979 (Mushroom L37073)
Locked In – 1980 (Mushroom L37178)
As Ted Mulry:
This Time (CD only) – April 1999 (Southland SLM733)
Compilation albums
TMG Greatest Hits – March 1978 (Albert APLP028)
Backtracks "18 All Time Favorites" – 1982 (Action Records Fairfax JF1)
Re-Union – 1990 (Sony Albert 465268-2/4)
During the vinyl era, Albert releases were through EMI, while Mushroom releases were through Festival Records. From 1974 to 1982, all Ted Mulry Gang albums were also issued on cassette.
Compact disc releases
Re-Union – 1989 (EMI Albert 4700594)
Re-Union (reissue) – 1990 (Sony Albert 465268-2/4)
Here We Are (reissue) – 1990 (Sony Albert 475603-2)
Struttin' (reissue) – 1990 (Sony Albert 475604-2)
TMG Album (reissue) – 1993 (Mushroom)
TMG Live (reissue) – 1993 (Mushroom D19780)
This Time – 1999 (Southland SLM733)
The Essential Ted Mulry & Ted Mulry Gang – 2013 (Alberts/SME 88883713982)
The Very Best Of Ted Mulry Gang 40th Anniversary - 2016 (Sony Music 88985354622)
References
Ted Mulry Wikipedia
(Text) CC BY-SA