Corbitt also developed standards to accurately measure courses and certify races. The technique involved the use of a calibrated bicycle and has been adopted worldwide.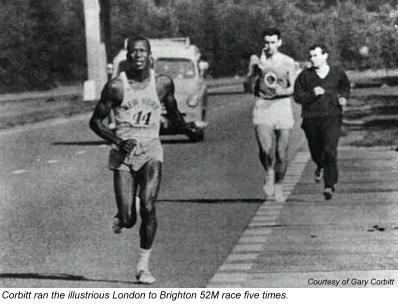 The grandson of slaves, Corbitt was born on a cotton farm near Dunbarton, South Carolina. He ran track in high school and at the University of Cincinnati. Due to the racial discrimination common at the time, he was sometimes banned from track meets when white athletes refused to compete against him. After army service in World War II, Corbitt earned a graduate degree in physical therapy from New York University, where he later lectured. He was a physiotherapist for more than 40 years.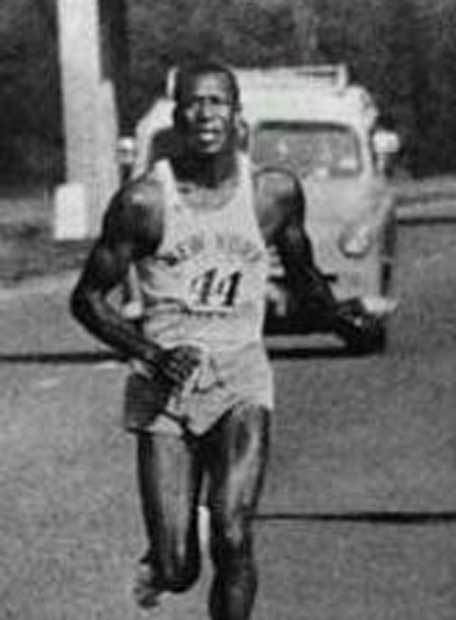 Corbitt joined the nation's first integrated running organization, the New York Pioneer Club, in 1947. He competed in the Marathon at the 1952 Summer Olympics in Helsinki. In January 1954, he won the Philadelphia Marathon, the first of his four wins there. In May 1954, he won the Yonkers Marathon, becoming the U.S. National Marathon Champion. At various times, Corbitt held the U.S. track records for distances of 25 miles, the marathon, 40 miles, 50 miles and 100 miles. He remained a nationally competitive runner well into his fifties.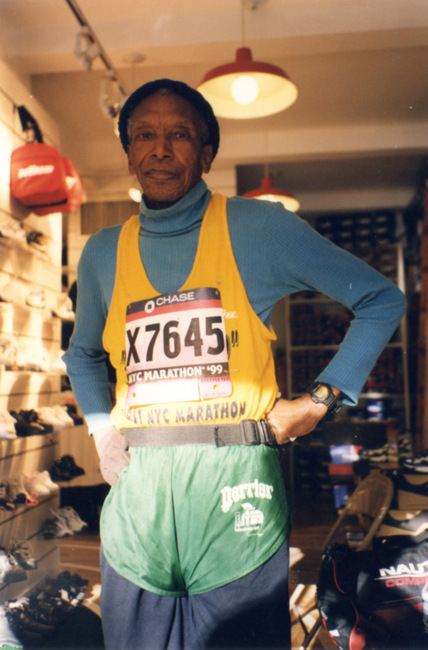 For many years, Corbitt ran more than 20 miles a day from his home in The Bronx, New York City, to his office in downtown Manhattan. On some days, he also ran home. At his peak, Corbitt ran up to 200 miles a week, far more than almost any other distance runner. Corbitt ran most of his miles at a fast pace. One workout he often ran involved 17 miles on the track, followed by 13 miles on roads. One week in 1962, Corbitt ran 300 miles. He then traveled to England and competed in the 54 mile London to Brighton road race, finishing fourth. In his final ultra-distance race he completed 68 miles in a 24-hour race in Flushing Meadow Park in 2003.
Corbitt served as an unpaid official of many running organizations, including the Amateur Athletic Union. He was the founder and first president of the Road Runners Club of America and the founding president of the New York Road Runners Club. He helped plan the New York City Marathon course. Corbitt served on various boards and committees for over 50 years. He helped create the masters division for runners over 40.
In the early 1960s, Corbitt led efforts to accurately measure and certify long distance road race courses in the United States. The technique, based on the work of John Jewell of Great Britain, used a calibrated bicycle wheel in conjunction with a revolution counter. This method is still used today.
In 1998, Corbitt was among the first five runners to be inducted into the National Distance Running Hall of Fame. Corbitt was also inducted into the American Ultrarunning Hall of Fame, on its inauguration in April 2006.
In 2003, at 84, Corbitt completed a 24-hour race by walking 68 miles, finishing 17th in a field of 35. Some runners were awed by his presence; others had no idea who he was. At 87, he was still volunteering at ultramarathon races in New York and sometimes even competing. He continued to treat physiotherapy patients. At the time of his death, Corbitt had embarked on a project to walk all the streets of Manhattan.
Corbitt never smoked and his only drink was a single can of beer while in the army. He practiced self-massage, carefully chewed every mouthful of food, and drank lots of water. He was a soft-spoken and gentle man who rarely spoke. He was an avid photographer and would attend many athletic events sporting a 35-mm camera until he died (in Houston, Texas).
USATF has named their annual "Men's Road Ultra Runner of the Year" award in his honor.
Corbitt: The Story of Ted Corbitt, Long Distance Runner by John Chodes, Ishi Press 2010 ISBN 4-87187-315-3