Covid-19
6

/

10

1

Votes

Alchetron

Rate This




Matthew Bright




Kennard Ramsey




United States






Biography, Crime, Drama





English






November 22, 2002




Stephen Johnston, Matthew Bright




June 24, 2003 (Netherlands)




Michael Reilly Burke

(Ted Bundy),

Boti Bliss

(Lee),

Julianna McCarthy

(Professor),

Jennifer Tisdale

(Pretty Girl),

Michael Santos

(Man at Window),

Annalee Autumn

(Girl Attacked on Street)


The Texas Chainsaw Massacre: The Beginning

,

The Collector

,

Shocker

,

Curtains

,

The Final Girls

,

Halloween




Not every serial killer fits the profile.
Ted Bundy is a 2002 American biographical crime film directed and co-written by Matthew Bright. The film dramatizes the crimes of serial killer Ted Bundy. It stars Michael Reilly Burke in the title role, and Boti Bliss as Bundy's girlfriend, Lee (a character based on Elizabeth Kloepfer, Bundy's real life girlfriend during his killing spree).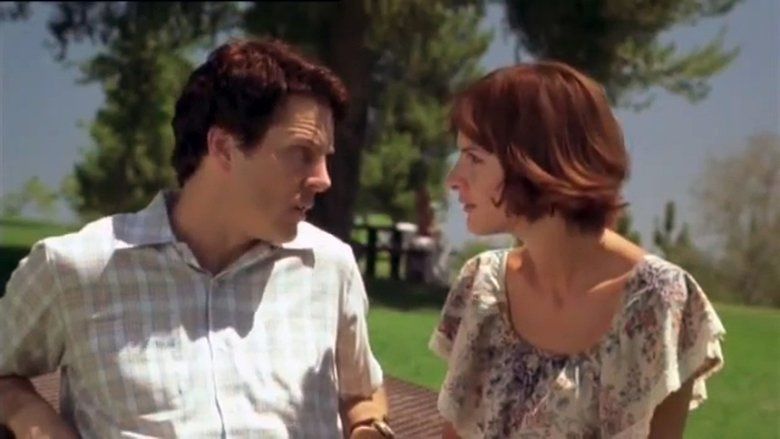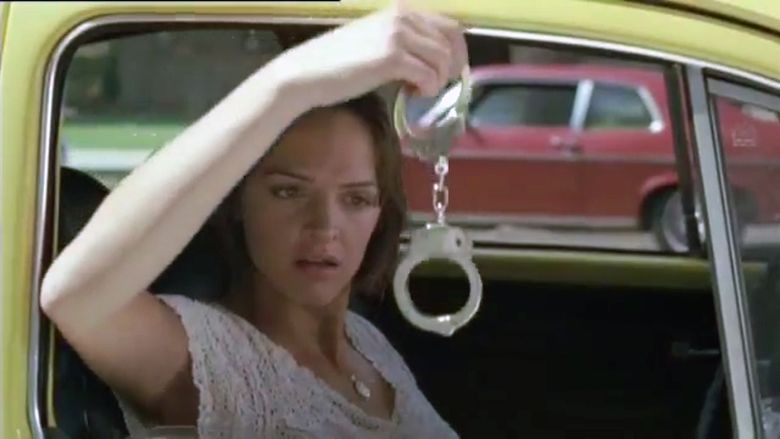 In Seattle, Washington, 1974, law student Ted Bundy (Michael Reilly Burke) appears to be the typical friendly guy-next-door; but underneath this gentle facade lies a monster. After watching women from their home window while masturbating, Bundy builds the courage to commit his first murder. From there, he always manages to lure a young woman to his car by faking a broken arm or an illness then asking for help or by disguising himself as a police officer. Then he knocks her unconscious with a tool, ties her up and drives her to an arranged location where he rapes and murders her. Driving his yellow VW Beetle, he leaves a bloody trail through the United States. The police are left in the dark, as no one suspects the young man for his reputable character in the community; being a model citizen and top-student.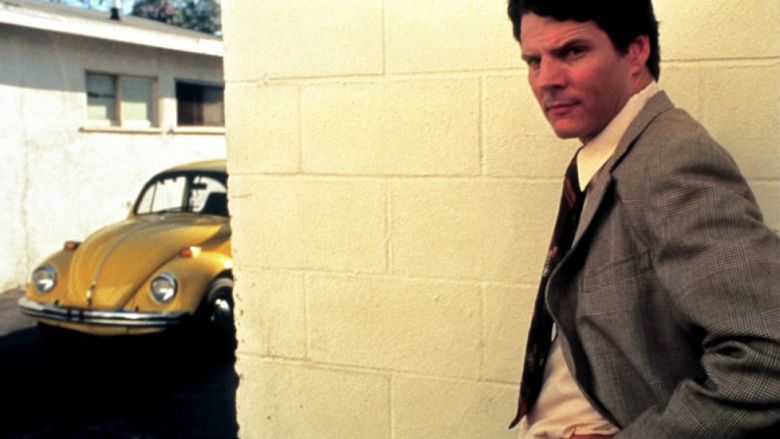 In 1975, one of his victims, Tina Gabler, escapes him when she throws herself from his moving car. Based on her description of his car, Bundy is stopped by a police officer and arrested. In his trunk, the officers find pantyhose masks, a hand saw, a crowbar, knives, ropes and handcuffs. Even though he is identified by Tina Gabler in a lineup, he denies ever having seen the woman. When he is visited by his girlfriend at the Colorado State Prison, he admits to her that charges are being brought against him for multiple murders but stresses the fact that there is no evidence, however, and that he will never be convicted; at this point she distances herself from him. Due to his wish to defend himself, he is granted access to the courthouse law library, and promptly escapes by jumping from an upper story window. He is jailed again after an auto theft, but manages to escape yet again months later. This time he overpowers four women in their home and brutally beats them. After the murder of a little girl he becomes heavily intoxicated and is recognized by a police officer and arrested after a short chase. At trial the judge sentences Ted to be executed by electric chair. After a brief chat on the phone, he makes a final statement before the execution is carried out.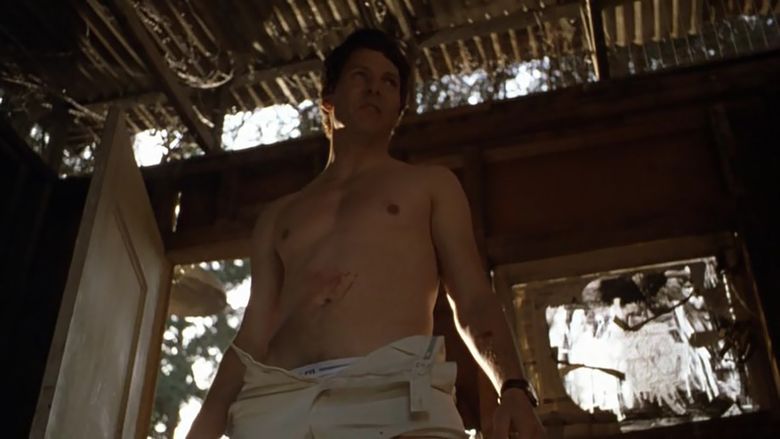 Michael Reilly Burke as Theodore Robert "Ted" Bundy
Boti Bliss as Lee (based on Elizabeth Kloepfer)
Steffani Brass as Julie
Eric DaRe as Male Partygoer
Tricia Dickson as Barbara Vincennes (based on victim Lynda Healy)
Matt Hoffman as Arnie
Tracey Walter as Randy Meyers
Zarah Little as Patricia Garber (victim)
Julianna McCarthy as Professor
Deborah Offner as Beverly
Melissa Schmidt as Female Partygoer
Jennifer Tisdale as Pretty Girl
Michael Santos as Man at the Window
Meadow Sisto as Suzanne Welch (based on victim Susan Rancourt)
Alison West as Shawn Randall (based on victim Janice Ott)
Anna Lee Wooster as Girl Attacked on Street
Natasha Goodman as Suzanne Moore (based on victim Kimberly Leach)
Danielle Parris as Hooded Executioner
Katrina Miller as Jane Gilchrist (based on victim Nancy Wilcox or Debra Kent)
David Schroeder as Warden
Tiffany Shepis as Tina Gabler (based on victim Carol DaRonch)
Tom Savini as Salt Lake City Detective
Alexa Jago as Betty (based on Carole Ann Boone)
The film's fictionalized narrative takes many creative liberties, changing or conflating events and shifting their timing, including altering of names for protection. This is very common in Hollywood re-tellings of real-life events. Examples include:
Bundy flunked out of law school and psychology classes. In real life, Bundy was indeed a poor law school student, but he graduated with honors from the University of Washington as a psychology major.
The movie shows that Bundy has totally lost interest in his studies after his girlfriend leaves him. In reality he moved back to classes and even worked harder to join American politics ending up being a close associate of the US senate.
In the film, Bundy's Volkswagen is yellow. In real life, it was tan.
The "cheerleader" victim is identified as Jane Gilchrist. In real life, the cheerleader was Nancy Wilcox, who was leaving a cheerleading competition at her school when Bundy snatched her. The scene serves as a nod to the murder of Debra Kent. Kent was leaving her school's theater production to pick up her brother when Bundy abducted her.
The film depicts the murder of Caryn Campbell (in the ski resort) taking place in 1976; the real setting was 1975
During a scene in which Bundy took a victim from her home, the movie shows Bundy wrapping the victim in a large sheet and carrying her to his car. In the film, this was done in front of other witnesses on the street. Bundy stated to authors Michaud & Aynesworth that he was always careful about witness identification.
Bundy hotwires a car in the film. In real life, he only found the keys inside it to steal the vehicle.
Bundy's final victim was a girl named Suzanne Moore doing rope skipping in a park. In real life, the girl was Kimberly Leach. At the time Bundy abducted, raped, and murdered her, she was returning to the school gymnasium to retrieve her forgotten purse.
Bundy's first arrest takes place in 1976. It actually took place in 1975.
In the first prison escape, Ted is seen in the film exiting a window and onto a lower roof. The book, The Stranger Beside Me, states that he actually jumped directly from the window to the ground.
An empty field in broad daylight serves as the setting for Bundy's final arrest in Florida in 1978 for driving a stolen vehicle. In real life, it took place in a residential neighborhood at 1:00 am. The stolen vehicle in real life was a Volkswagen Bug and not a van, as depicted in the film. The police officer fired a shot to incapacitate Bundy in real life but only chased and beat him up in the film
In the film, Bundy says Colorado authorities are "asking for the death penalty"; in actuality prosecutors there had decided not to ask for the death penalty in his case.
Many inaccuracies are evident in the execution scene. These are:
Ted Bundy's colon was packed with cotton to avoid soiling. This practice by officers was discontinued in real life, at that time. A flipped switch was used to operate the electric chair in the film for Bundy's execution, when in real life, the switch was actually a push of a button. While the film shows the hooded executioner as a female corrections officer with long hair, the identity remained anonymous in real life, although there are reports of long lashes being seen under the hood as depicted in the film.
Old Sparky, the electric chair used for the execution in both real life and film appears differently from its real life counterpart.
The executioner's identity in the film is a uniformed female corrections officer and is visible to the condemned in the death chamber. The Florida Corrections Commission Report watched the film and said that the executioner was actually a private citizen paid $150 for the execution and was present in the death chamber's electric chair control booth, obstructed from the view of the witnesses. The executioner gave Bundy one application of lethal current during the execution scene. Florida procedures said that current is applied three times in real life. There are always at least four officers required by electrocution protocol to strap the condemned in as quickly and efficiently as possible, unlike the two shown in the film, as there are several straps to fix, and in case of struggle.
In the film, Bundy appears to be in a state of shock when he is being strapped into the electric chair. In real life, Bundy was calm and in control of his emotions as the officers strapped him into the chair.
In the film, Bundy is wearing the traditional orange and white prison clothes. In real life, Bundy was wearing a light blue long-sleeve button down shirt and dark blue pants with the right leg cut off.
Bundy's final statement in the film was "Tell my family I love them". In real life, he said "Jim and Fred, I'd like you to give my love to my family and friends".
Ted Bundy (film) Wikipedia
Ted Bundy (film) IMDb
Ted Bundy (film) themoviedb.org