Plantae




Bignoniaceae




Lamiales




Genus






Tecomanthe speciosa, Tecomanthe sp Roaring Meg, Delostoma, Astianthus, Rhigozum
Tecomanthe is a genus of 5 species of tropical or subtropical forest lianes in the family Bignoniaceae. They have attractive trumpet-like flowers and glossy leaves. They are native to Australia, Indonesia, New Guinea, New Zealand, and the Solomon Islands.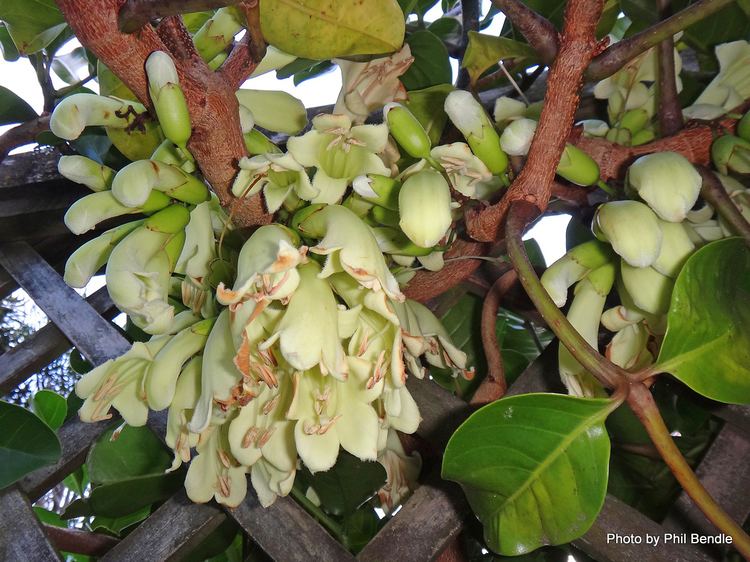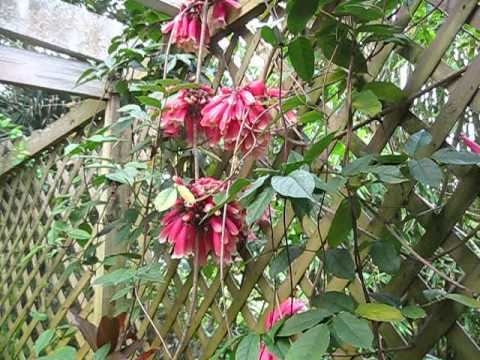 Tecomanthe dendrophylla (or T. venusta) grows in the Moluccas, throughout New Guinea, and east into New Britain and the Solomon Islands. The 11cm flowers are pink and creamy-yellow, ageing to a uniform magenta-pink.
Tecomanthe hillii with pink flowers is confined to eastern Queensland.
Tecomanthe speciosa is endemic to the Three Kings Islands off northern New Zealand. Only one plant exists in the wild, T. speciosa is now in cultivation, and is a rampant woody vine with cream flowers. It will grow in warm temperate climates, but is very sensitive to frost.
Tecomanthe ternatensis has white flowers that turn pink as they age. Its natural range is from the Moluccas east to northwest New Guinea.
Tecomanthe volubilis is endemic to New Guinea and has rose-pink flowers. It grows in mossy forests at altitude, and will grow in warm temperate conditions.
Tecomanthe sp. Roaring Meg (Roaring Meg Creek trumpet vine or pink trumpet vine) is an undescribed species from Queensland.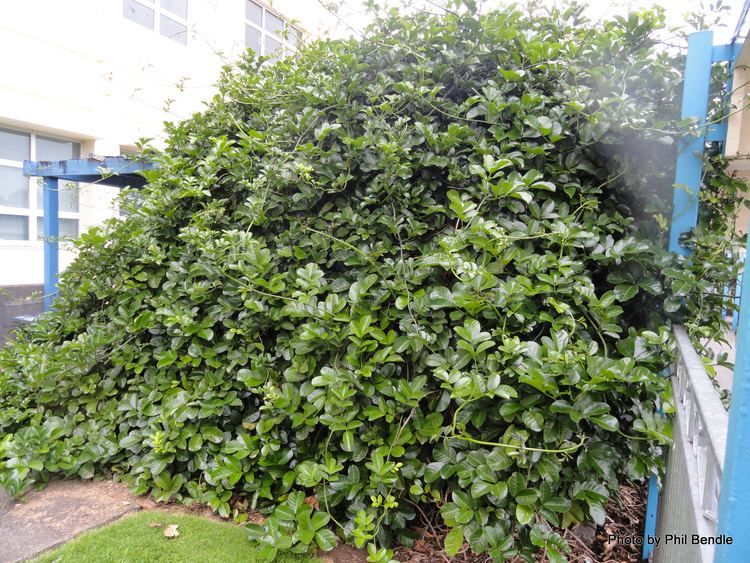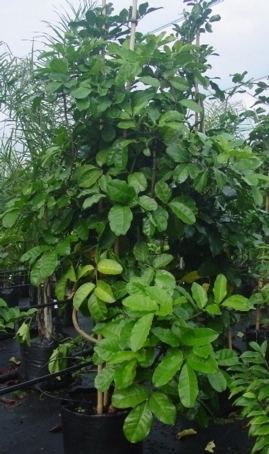 Tecomanthe Wikipedia