Argentina




Buenos Aires Province




National University of Central Buenos Aires


52.34 km2


April 4, 1823



Tandil is the main city of the homonymous partido (department), located in Argentina, in the southwest of Buenos Aires Province, just NNW of the Tandilia Hills.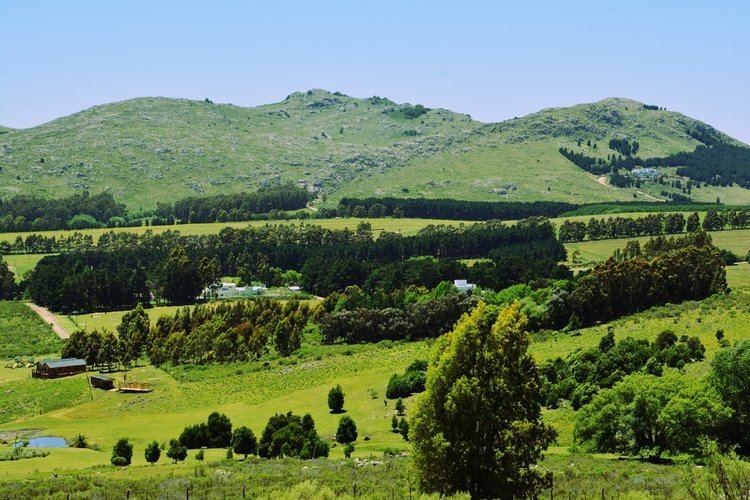 Tandil is located 180 metres (590 ft) above sea level and its coordinates are 37°19?08?S 59°08?05?W. The city borders Rauch and Azul (to the north), Ayacucho and Balcarce (to the west), Loberia, Necochea and Benito Juarez (to the south) and Azul and Benito Juarez (to the west).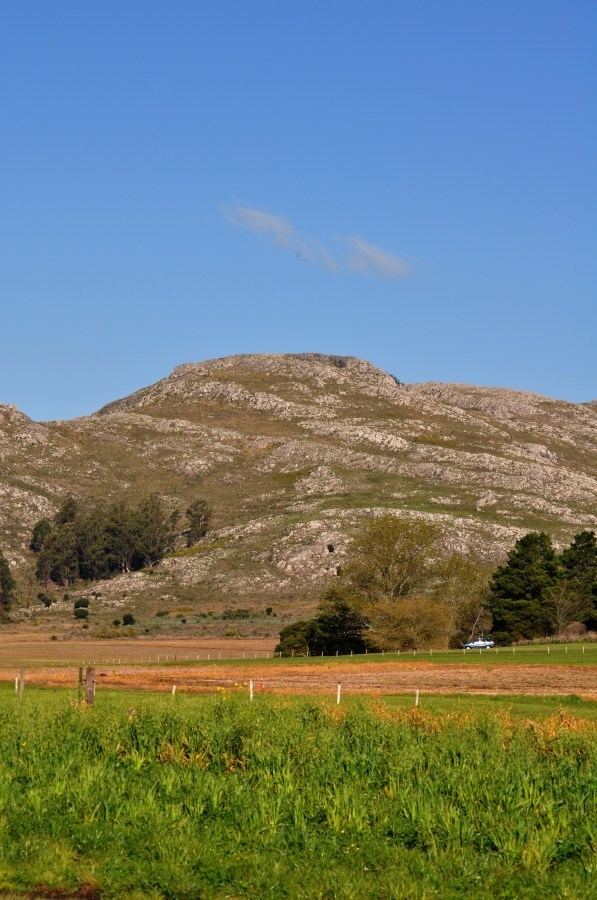 Tandil is situated approximately midway between La Plata (the provincial capital), 330 km (210 mi) to its NE, and Bahia Blanca, lying the same distance to its SW; it is also 160 kilometres (99 mi) NW of Mar del Plata, and 360 kilometres (220 mi) SSW of Buenos Aires. Tandil is in a zone known as the Humid Pampa.
According to the 2001 census (INDEC), Tandil had a population of 108,109, but its 2009 population is estimated to be 110,000. The total area of the Tandil partido is 4,935 km2 (1,905 sq mi).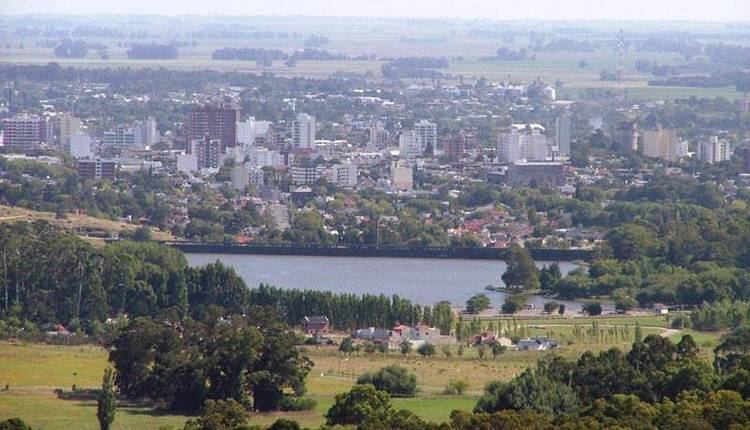 The town was founded by Martin Rodriguez on April 4, 1823, named Fuerte Independencia (Independence Fortress). With time the original natives became acculturated and mixed with the increasing European population. The vast majority of immigrants came from Spain and Italy, but also Danish people settled, the latter constituting a very active community. Tandil was designated a city (although by modern standards it was a large town) in 1895 and became a popular tourist destination attracting people from Buenos Aires and other parts of Argentina.
The Piedra Movediza fell in 1912 and split in two below. Although it is impossible after the fact to ascertain the reason it fell, it is very possible that the delicately balanced rock was thrown off balance by the common practice of placing glass bottles under it and watching them explode. This was the way the locals would prove to visitors that the rock, in fact, moved, since the movement was too subtle to be detected by the naked eye. There have been projects to restore the rock, and a replica stone was placed where the original used to be. Other similar stones like El Centinela are also attractions, but none has the truly astonishing quality of teetering ever so slowly like the "moving rock" once did.
Tandil Wikipedia
(,)http://4.bp.blogspot.com/__4r1YFNGigE/S-D6VBdh6EI/AAAAAAAAACA/yvCWmIwjbJ4/s1600/tandil.jpg(,)http://www.globant.com/sites/default/files/content/history1.jpg(,)http://www.argentinaindependent.com/images/edition054/tandil/tandil12.jpg(,)http://www.argentinaindependent.com/images/edition054/tandil/tandil03.jpg(,)http://cj3b.info/Photos/Owners/Boiardi/Boiardi.JPG(,)http://ppegeo.igc.usp.br/img/revistas/geosp/v29n4/html/4a01f6.jpg(,)http://photogallery.indiatimes.com/photodhamal-sports/tennis/wimbledon-13-djokovic-wins-epic-semifinal/photo/20941431/At-the-end-of-a-long-rally-early-in-the-last-four-clash-Del-Potro-known-as-Delpo-back-home-in-Tandil-a-picturesque-hill-station-is-the-southwest-of-the-countrys-capital-Buenos-Aires-failed-to-break-on-time-and-ran-into-the-crowd-where-he-engaged-with-spectators-.jpg(,)https://thetruthbehindthescenes.files.wordpress.com/2010/10/110.jpg(,)http://1.bp.blogspot.com/-018d5HHNTKk/UD2obfOykNI/AAAAAAAACCI/ifPUq7VTVPg/s1600/DSC06624.JPG(,)http://i.ytimg.com/vi/Ve0YwE8hwC4/0.jpg(,)http://www.gombrowicz.net/IMG/jpg/famille.jpg
(,)http://fc07.deviantart.net/fs70/i/2014/235/d/c/tandil_landscape_by_paneiontherocks-d7wc1ha.jpg(,)http://en.freejpg.com.ar/asset/900/75/7556/F100005757.jpg(,)http://www.juanlascano.com/gallery/images/tandil.jpg(,)http://farm4.static.flickr.com/3463/3354506325_bda7867a5d_m.jpg(,)http://www.ompersonal.com.ar/RolfBohn/tandil/tandil01.jpg(,)http://www.welcomeargentina.com/paseos/golf_en_tandil/valle-escondido-01.jpg(,)http://www.welcomeargentina.com/paseos/golf_en_tandil/valle-escondido-03.jpg(,)http://www.ompersonal.com.ar/RolfBohn/tandil/tandil02.jpg(,)http://www.ompersonal.com.ar/RolfBohn/tandil/tandil08.jpg(,)http://mw2.google.com/mw-panoramio/photos/medium/18280700.jpg(,)http://farm1.staticflickr.com/41/121948298_744812d7d1_z.jpg%3Fzz%3D1
(,)http://media-cdn.tripadvisor.com/media/photo-s/02/82/bb/42/tierra-de-azafranes.jpg(,)http://media-cdn.tripadvisor.com/media/photo-s/03/4f/0b/ee/asador-el-criollo.jpg(,)http://media-cdn.tripadvisor.com/media/photo-s/01/ae/50/de/caption.jpg(,)http://losarys.com/wp-content/uploads/2015/01/Tierra-de-Azafranes-Tandil-Los-Arys.jpg(,)http://media-cdn.tripadvisor.com/media/photo-s/03/d8/1a/00/trauun.jpg(,)http://losarys.com/wp-content/uploads/2014/12/Bar-Firpo-de-La-Vie-Tandil-Los-Arys.jpg(,)http://media-cdn.tripadvisor.com/media/photo-s/02/62/65/10/la-pulperia.jpg(,)http://losarys.com/wp-content/uploads/2014/12/Restaurant-Sin-Reservas-Los-Arys-Tandil-.jpg(,)http://losarys.com/wp-content/uploads/2014/12/Restaurant-Sin-Reservas-Tandil-LosArys.jpg(,)http://media-cdn.tripadvisor.com/media/photo-s/04/a7/70/dc/dulce-amarena.jpg(,)http://media-cdn.tripadvisor.com/media/photo-s/05/5b/26/e5/asador.jpg(,)http://media-cdn.tripadvisor.com/media/photo-s/02/82/bb/47/nuestro-salon.jpg(,)http://www.hotel-libertador.com.ar/thumb/94052-c/990-615-92/1.jpg(,)http://argentinadiscovered.com/assets/Uploads/Tandil-28-Restaurantes-regionales-800x600.jpg(,)http://losarys.com/wp-content/uploads/2015/01/Tierra-de-Azafranes-LosArys-4.jpg(,)http://www.hotel-libertador.com.ar/thumb/94053-c/990-615-92/2.jpg(,)http://argentinadiscovered.com/assets/Uploads/_resampled/SetWidth470-tandil-church-800x600.jpg