Nationality

American




Role

TV actress




Name

Talia Balsam





Years active

1977–present




Occupation

Actress




Children

Harry Slattery







Born

March 5, 1959 (age 64) (

1959-03-05

)

New York City, New York, United States




Relatives

Dick Van Patten (uncle)Pat Van Patten (aunt)Timothy Van Patten (half-uncle)Vincent Van Patten (cousin)


Spouse

John Slattery (m. 1998), George Clooney (m. 1989–1993)


Parents

Joyce Van Patten, Martin Balsam


Uncles

Dick Van Patten, Tim Van Patten, John Van Patten


Movies

The Cake Eaters, No Strings Attached, The Wackness, All the King's Men, Little Manhattan


Similar People

George Clooney, John Slattery, Amal Clooney, Martin Balsam, Joyce Van Patten
Talia balsam an american tv and film actress
Talia Balsam (born March 5, 1959) is an American television and film actress. She is the daughter of film actor Martin Balsam and actress Joyce Van Patten. She was formerly married to George Clooney and is currently married to John Slattery.
Contents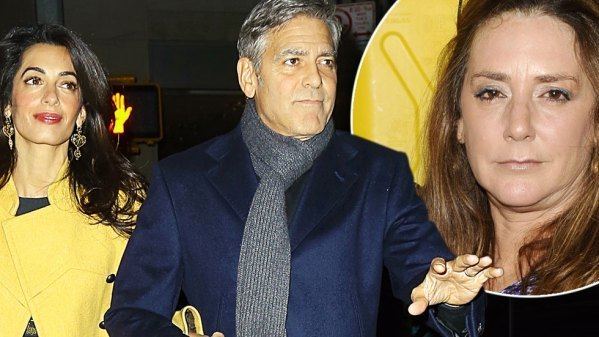 Popular Videos - Talia Balsam
Early life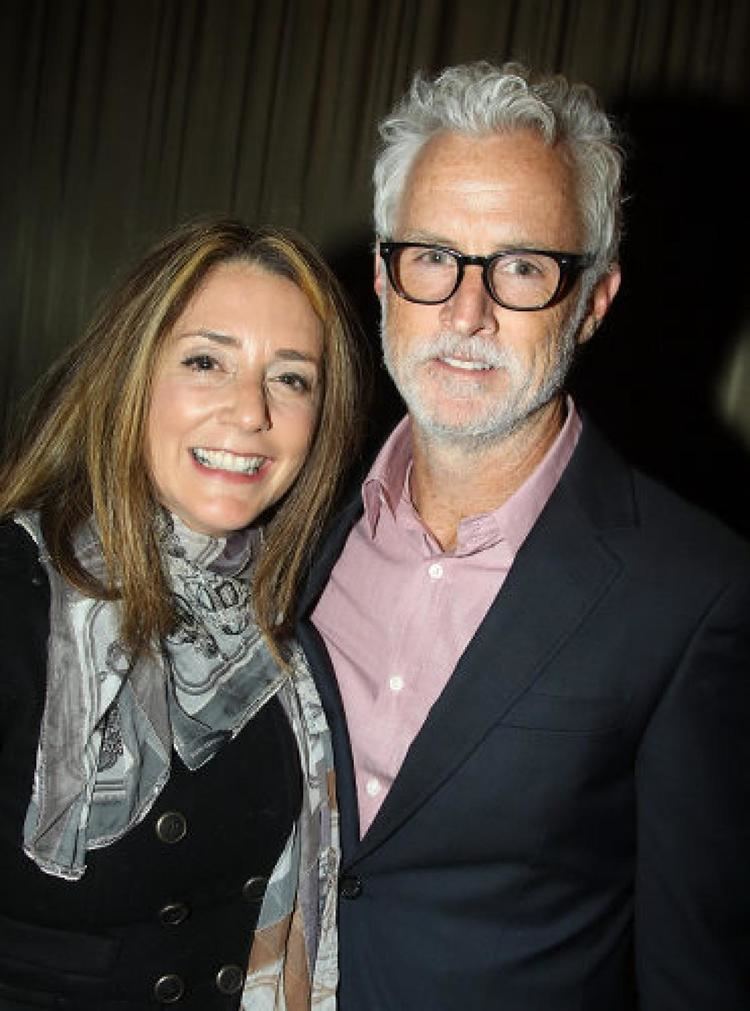 Balsam was born in New York City in 1959 (though some sources erroneously give 1960) to actor Martin Balsam and actress Joyce Van Patten. Her ancestry includes Russian-Jewish, Italian, Dutch, and English. She is the niece of actor Dick Van Patten, actress Pat Van Patten and actor and director Tim Van Patten.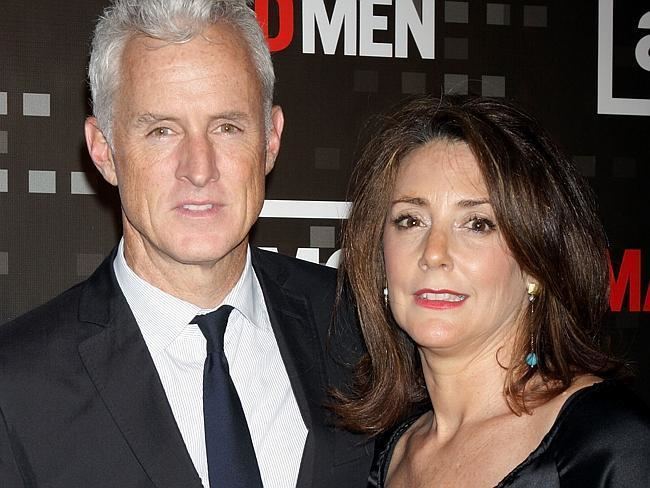 She attended a boarding school in Tucson, Arizona, in her adolescent years.
Personal life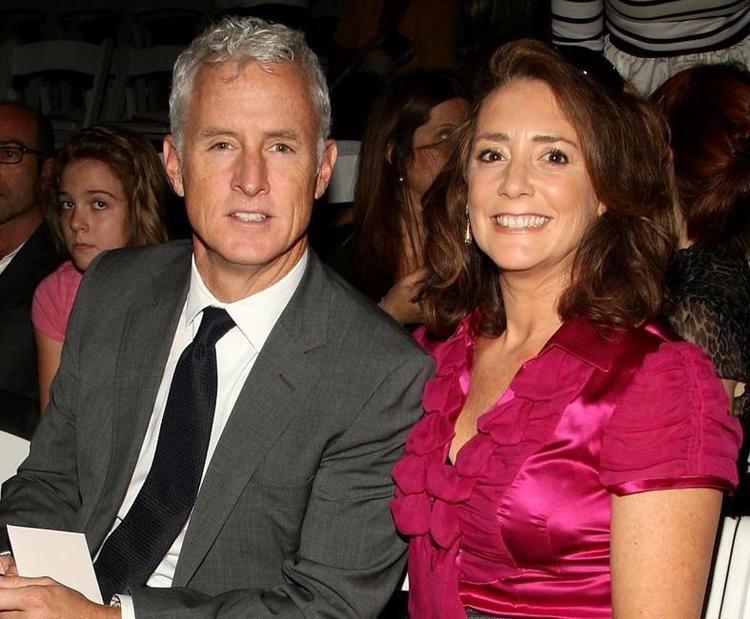 Balsam married actor George Clooney in Las Vegas in 1989; they were divorced in 1993. Clooney stated, "I probably – definitely – wasn't someone who should have been married at that point." Clooney told Vanity Fair, "I just don't feel like I gave Talia a fair shot." Since 1998 Balsam has been married to John Slattery with whom she has a son, Harry Slattery. They married at the county of Kauai. Together, they played husband and wife Roger and Mona Sterling in Mad Men.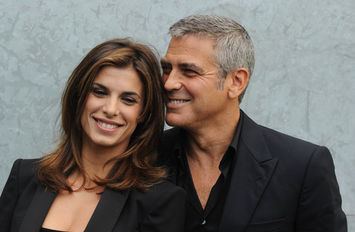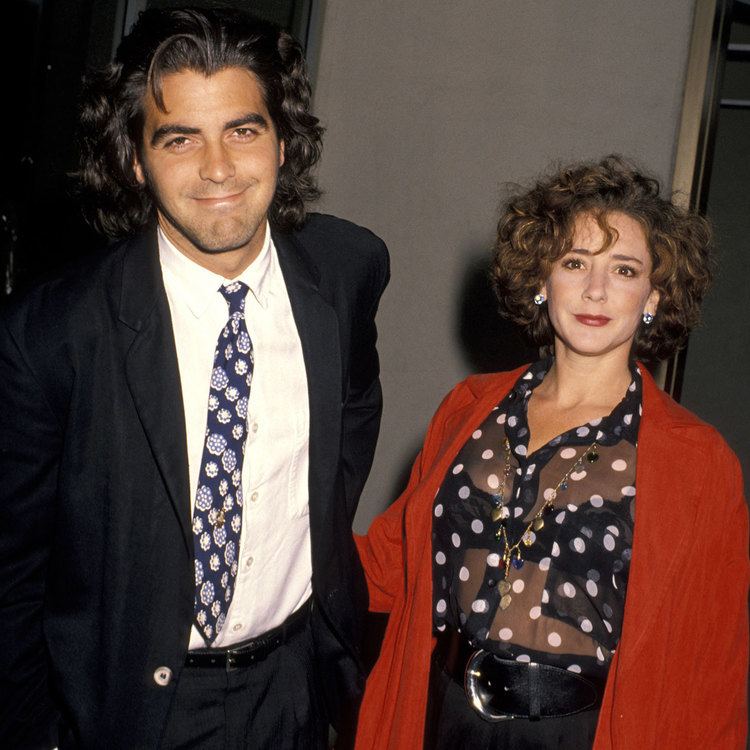 Filmography
Actress
2023
Wilderness (TV Series) (post-production)
as
Bonnie
- Episode #1.1 (2023) - Bonnie
2021
The Many Saints of Newark
as
Mrs. Jarecki
2021
The Premise (TV Series)
as
Prosecutor
- Social Justice Sex Tape (2021) - Prosecutor
2021
With/in: Volume 1 (segment "Intersection")
2021
Girls5eva (TV Series)
as
Talia Balsam
- Alf Musik (2021) - Talia Balsam
2016
Divorce (TV Series)
as
Dallas
- Knock Knock (2019) - Dallas
- Away Games (2019) - Dallas
- Bad Manners (2019) - Dallas
- Gaps & Bunches (2019) - Dallas
- Miami (2019) - Dallas
- Charred (2019) - Dallas
- Alone Again, Naturally (2018) - Dallas
- Going, Going- Gone (2018) - Dallas
- Losing It (2018) - Dallas
- Breaking the Ice (2018) - Dallas
- Ohio (2018) - Dallas
- Worth It (2018) - Dallas
- Happy Now? (2018) - Dallas
- Night Moves (2018) - Dallas
- Détente (2016) - Dallas
- Another Party (2016) - Dallas
- Church (2016) - Dallas
- Weekend Plans (2016) - Dallas
- Christmas (2016) - Dallas
- Gustav (2016) - Dallas
- Mediation (2016) - Dallas (credit only)
- Counseling (2016) - Dallas
- Next Day (2016) - Dallas
- Pilot (2016) - Dallas
2017
Z: The Beginning of Everything (TV Series)
as
Anne Ober
- The It Girl (2017) - Anne Ober
- You, Me and Us (2017) - Anne Ober
2015
The Girl in the Book
as
Mom
2015
Don't Worry Baby
as
Miriam Lang
2014
The Newsroom (TV Series)
as
Toni Dodd
- Contempt (2014) - Toni Dodd
2007
Mad Men (TV Series)
as
Mona Sterling
- Waterloo (2014) - Mona Sterling
- The Monolith (2014) - Mona Sterling
- The Doorway, Part 2 (2013) - Mona Sterling
- The Doorway, Part 1 (2013) - Mona Sterling
- At the Codfish Ball (2012) - Mona Sterling
- The Grown-Ups (2009) - Mona Sterling
- Love Among the Ruins (2009) - Mona Sterling
- Six Month Leave (2008) - Mona Sterling
- A Night to Remember (2008) - Mona Sterling
- Three Sundays (2008) - Mona Sterling
- Indian Summer (2007) - Mona Sterling
- Long Weekend (2007) - Mona Sterling
- Babylon (2007) - Mona Sterling
- Ladies Room (2007) - Mona Sterling
2013
The Good Wife (TV Series)
as
Anne Stevens
- Goliath and David (2014) - Anne Stevens
- A Precious Commodity (2013) - Anne Stevens
2013
Elementary (TV Series)
as
Cheryl Gregson
- An Unnatural Arrangement (2013) - Cheryl Gregson
2012
Homeland (TV Series)
as
Cynthia Walden
- The Choice (2012) - Cynthia Walden
- The Clearing (2012) - Cynthia Walden
- State of Independence (2012) - Cynthia Walden
- Beirut Is Back (2012) - Cynthia Walden
2011
Nurse Jackie (TV Series)
as
Grace's Therapist
- Fuck the Lemurs (2011) - Grace's Therapist
2011
Choose
as
Clarissa (uncredited)
2011
No Strings Attached
as
Sandra Kurtzman
2010
Conviction
as
Prosecuting Attorney
2010
Treme (TV Series)
as
Carla Hall
- Shallow Water, Oh Mama (2010) - Carla Hall
2009
Killing the Joneses (Short)
2009
Flashforward (TV Series)
as
Surgeon General Anita Ralston
- Gimme Some Truth (2009) - Surgeon General Anita Ralston
2009
The Broadroom (Video short)
as
Julie
2009
The Broadroom (TV Series)
2008
Wainy Days (TV Series)
as
Carol
- Carol (2008) - Carol
2008
The Wackness
as
Mrs. Shapiro
2007
The Cake Eaters
as
Violet Kaminski
2006
All the King's Men
as
Lucy Stark
2006
Law & Order: Criminal Intent (TV Series)
as
Victoria Carson
- Wrongful Life (2006) - Victoria Carson
2005
Commander in Chief (TV Series)
as
Ruth
- Pilot (2005) - Ruth
2005
Little Manhattan
as
Jackie Telesco
2005
Into the Fire (TV Movie)
as
Dr. Linda Boyle
2003
Without a Trace (TV Series)
as
Maria Malone
- Malone v. Malone (2004) - Maria Malone
- In the Dark (2004) - Maria Malone
- Bait (2004) - Maria Malone
- The Season (2004) - Maria Malone
- Copy Cat (2003) - Maria Malone
- Fallout: Part 2 (2003) - Maria Malone
- The Source (2003) - Maria Malone
2003
K Street (TV Series)
as
Gail
- Week 10 (2003) - Gail
- Week 9 (2003) - Gail
- Week 4 (2003) - Gail
- Week 2 (2003) - Gail
2003
Third Watch (TV Series)
as
Mrs. Beckman
- In Confidence (2003) - Mrs. Beckman
2000
Schimmel (TV Movie)
as
Kathy
2000
The $treet (TV Series)
as
Mrs. Nicole Mason
- Hostile Makeover (2000) - Mrs. Nicole Mason
1999
Ally McBeal (TV Series)
as
Shelia Kent
- Angels and Blimps (1999) - Shelia Kent
1998
L.A. Doctors (TV Series)
as
Julie Lonner
- True Believers (1999) - Julie Lonner
- Leap of Faith (1998) - Julie Lonner
- The Code (1998) - Julie Lonner
- Classic Evan (1998) - Julie Lonner
- Fear of Flying (1998) - Julie Lonner
- A Prayer for the Lying (1998) - Julie Lonner
- Pilot (1998) - Julie Lonner
1999
Valerie Flake
as
Greenhorn Checker Linda
1998
Ghosts of Fear Street (TV Movie)
as
Anne Murphy
1998
Love Boat: The Next Wave (TV Series)
as
Diana Wilson
- Smooth Sailing (1998) - Diana Wilson
1998
Nothing Sacred (TV Series)
as
Laura
- A Nun's Story (1998) - Laura
1997
Profiler (TV Series)
as
Monica Sikes
- Jack Be Nimble, Jack Be Quick (1998) - Monica Sikes
- Old Acquaintance (1997) - Monica Sikes
1997
Early Edition (TV Series)
as
Dr. Robbin English
- The Cat (1997) - Dr. Robbin English
1992
Law & Order (TV Series)
as
Teri Marks / Turner
- Remand (1996) - Teri Marks
- Consultation (1992) - Turner
1995
Almost Perfect (TV Series)
as
Jeannie Guthrie
- The Ex-Files (1995) - Jeannie Guthrie
- You Like Me, You Really Like Me (1995) - Jeannie Guthrie
- A Dog Day Afternoon (1995) - Jeannie Guthrie
1995
Touched by an Angel (TV Series)
as
Dr. Joanne Glassberg
- In the Name of God (1995) - Dr. Joanne Glassberg
1995
Shame II: The Secret (TV Movie)
as
Sheila Finn
1995
Coldblooded
as
Jean Alexander
1995
Diagnosis Murder (TV Series)
as
Tonya Gilpin
- Call Me Incontestable (1995) - Tonya Gilpin
1994
The Companion (TV Movie)
as
Charlene
1993
Mad About You (TV Series)
as
Debbie
- The Unplanned Child (1993) - Debbie
1993
The Larry Sanders Show (TV Series)
as
Dora
- Being There (1993) - Dora
1991
Past Imperfect (TV Movie)
as
Jill
1991
The Walter Ego (Short)
as
Susie the whore
1991
Jake and the Fatman (TV Series)
as
Cathy Reno
- Come Along with Me (1991) - Cathy Reno
1991
Stat (TV Series)
as
Rita Falco
- Psychosomatic (1991) - Rita Falco
1991
Life Goes On (TV Series)
as
Ms. Melanie Karlsen
- Ghost of Grandpa Past (1991) - Ms. Melanie Karlsen
1991
Sins of the Mother (TV Movie)
as
Liz Trent
1990
Room for Romance (TV Series)
- Pilot (1990)
1985
Murder, She Wrote (TV Series)
as
Julie Pritzer / Debbie Delancey
- Murder -- According to Maggie (1990) - Julie Pritzer
- Footnote to Murder (1985) - Debbie Delancey
1989
Thirtysomething (TV Series)
as
Paige
- Pulling Away (1990) - Paige
- Michael's Campaign (1989) - Paige (uncredited)
1989
Trust Me
as
Catherine Walker
1988
Tales from the Hollywood Hills: Golden Land (TV Movie)
as
Verna
1988
Tour of Duty (TV Series)
as
Vickie Adams
- Pushin' Too Hard (1988) - Vickie Adams
1987
The Ladies (TV Movie)
as
Linda
1987
P.I. Private Investigations
as
Jenny Fox
1987
Tales from the Darkside (TV Series)
as
Gail
- The Social Climber (1987) - Gail
1987
The Kindred
as
Sharon Raymond
1986
The Supernaturals
as
Pvt. Angela Lejune
1986
Crawlspace
as
Lori Bancroft
1985
Consenting Adult (TV Movie)
as
Margie
1984
Mass Appeal
as
Liz Dolson
1984
Punky Brewster (TV Series)
as
Randi Mitchell
- Punky Finds a Home: Part 3 (1984) - Randi Mitchell
- Punky Finds a Home: Part 2 (1984) - Randi Mitchell
1984
Nadia (TV Movie)
as
Marta Karolyi
1984
Magnum, P.I. (TV Series)
as
Emily Jackson
- On Face Value (1984) - Emily Jackson
1984
Calamity Jane (TV Movie)
as
Jean Irene O'Neill
1983
Family Ties (TV Series)
as
Carrie Newman
- Tender Is the Knight (1983) - Carrie Newman
1983
Cagney & Lacey (TV Series)
as
Diane
- Affirmative Action (1983) - Diane
1982
Hill Street Blues (TV Series)
as
Sally
- Some Like It Hot-Wired (1982) - Sally
1981
Crazy Times (TV Movie)
as
Eve
1981
Kent State (TV Movie)
as
Sandy Scheuer
1978
Taxi (TV Series)
as
Cathy Consuelos
- Fathers of the Bride (1980) - Cathy Consuelos
- Like Father, Like Daughter (1978) - Cathy Consuelos
1980
When the Whistle Blows (TV Series)
as
Sharon Jenkins
- Somebody's Daughter (1980) - Sharon Jenkins
1980
Archie Bunker's Place (TV Series)
as
Beverly Klein-Munoz
- Murray's Daughter (1980) - Beverly Klein-Munoz
1980
OHMS (TV Movie)
as
Noranne Wing
1979
The Runaways (TV Series)
as
Diana Robinson
- Wrong Way Street (1979) - Diana Robinson
1979
Survival of Dana (TV Movie)
as
Rona
1979
Insight (TV Series)
as
Girlfriend
- This One for Dad (1979) - Girlfriend
1978
The Millionaire (TV Movie)
as
Doreen
1978
Dallas (TV Series)
as
Rita Briggs
- Black Market Baby (1978) - Rita Briggs
1978
Fast Lane Blues (TV Movie)
as
Dolly
1978
Stickin' Together (TV Movie)
as
Grace Geary
1978
The Initiation of Sarah (TV Movie)
as
Allison
1977
Rosetti and Ryan (TV Series)
- Is There a Lawyer in the House? (1977)
1977
Happy Days (TV Series)
as
Nancy Croft
- Hollywood: Part 3 (1977) - Nancy Croft
- Hollywood: Part 2 (1977) - Nancy Croft
- Hollywood: Part 1 (1977) - Nancy Croft
1977
Alexander: The Other Side of Dawn (TV Movie)(uncredited)
Director
2021
Everything I Ever Wanted to Tell My Daughter About Men
2020
Campbell Scott (Short)
Thanks
2022
Confess, Fletch (special thanks)
Self
2020
Ok! TV (TV Series)
as
Self
- Episode #7.186 (2020) - Self
Archive Footage
2014
Entertainment Tonight (TV Series)
as
Self
- ET in Vegas: Exclusive with Reba McEntire! (2019) - Self
- Episode dated 28 April 2014 (2014) - Self
1978
Happy Days (TV Series)
as
Nancy Croft
- Richie's Girl Exposes the Cunninghams (1978) - Nancy Croft
References
Talia Balsam Wikipedia
(Text) CC BY-SA