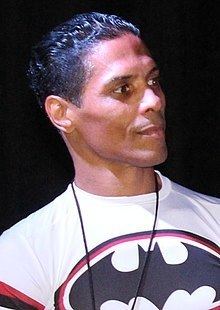 Taimak's leading role in Berry Gordy's The Last Dragon, in which he played Leroy Green, a Bruce Lee-inspired martial artist in search of "The Glow", was his first major break in acting. The film was a financial success and grossed more than $25 million at the box office.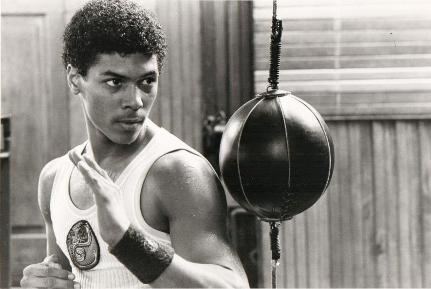 Since The Last Dragon, Taimak has appeared in a number of TV roles and over a dozen plays.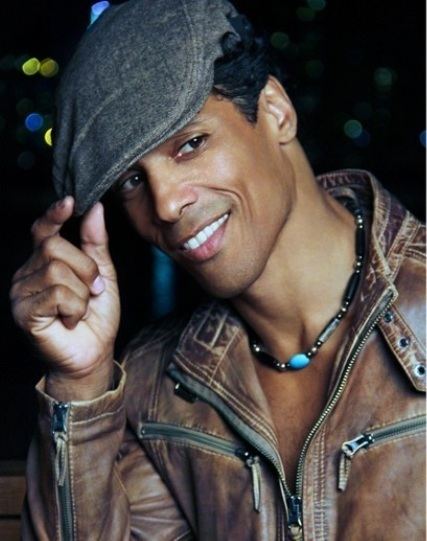 Taimak later appeared in a number of TV roles and music videos including the lead male in Janet Jackson's "Let's Wait Awhile" music video, Debbie Allen's "Special Look" video. He played a date rapist on an episode of the TV show A Different World. He appeared in 36 Crazyfists' music video "Bloodwork".
Taimak has worked with a number of celebrities including Madonna and starred in the play Cheaters, which toured the United States. He starred in a hit Off-Broadway show in 2004 called Roadhouse The Comedy, based on the Patrick Swayze film Road House.
In addition to his acting career, Taimak operated a gym on the Manhattan's East Side in New York City called Fitness Concepts, that he opened in 2002. However, due to time constraints, he has since parted ways with the partner but may reconsider re-opening another gym in the future. In the interim, Taimak completed Taimak FIT (Find Inner Transformation) the first installment of a series of fitness DVDs.
He is an accomplished martial artist and has received black belts in Goju Ryu Karate, Jeet Kune Do, Wing Chun, Hapkido, Jujutsu, Taekwondo & Brazilian Jiu-Jitsu. He studied Chinese Goju under "The Black Dragon", Ron Van Clief.
He officiated the preliminary MMA bouts at UFC 6 and UFC 7.
He wrote and directed called I've Seen Things.
Also in November 2015, both he and Cary-Hiroyuki Tagawa were honorees for the Fists of Legends Legacy Award at the Urban Action Showcase & Expo at HBO
In March 2016, Incorgnito Publishing Press published Taimak's autobiography, Taimak The Last Dragon which is available on Amazon and Barnes & Noble.
They're Just My Friends (2006) as Captain Taimak
The System Within (2006) as Pastor Ricky
Book of Swords (2005) as Lucky
Third Watch as Spider (1 episode, 2004)
"Family Ties: Part 2" (2004) TV episode (as Taimak Guarriello) as Spider
Night Class (2001) as Kick boxing instructor
Masquerade (2000) (TV)
I Will Be Your Father Figure (2000) TV episode (as Taimak Guarriello) as Barback
That's the Guy (1999) TV episode (as Taimak Guari) as The Bartender
Dog's Best Friend (1999) TV episode (as Taimak Guari) as The Bartender
Dreamers (1999) as Sam
The Forbidden Zone (1996) TV episode as Zoner
WMAC Masters
"Battle of the Brothers" (1996) TV episode as Striking Eagle
Kickback with Scott Pastore (1994) TV series as Guest
No More Dirty Deals (1993) as Sean Halloway
The White Girl (1990) as Bob
"No Means No" (1989) TV episode as Garth Parks
The Last Dragon (1985) as Leroy Green
Madonna: Drowned World Tour 2001 (2001) (TV) (martial arts coordinator) (as Taimak Guarriello)
Acapulco Black Film Festival (2000) (TV) as Himself
Singled Out
Episode dated 13 December 1995 (1995) TV episode as Taimuk