Peru




Tacna Region




Tacna District




Ing. Fidel Carita Monroy (2011–2014)




242,451 (2007)




Jorge Basadre Grohmann National University, Universidad Privada de Tacna



Tacna is a city in southern Peru and the regional capital of the Tacna Region. A very commercially active city, it is located only 35 km (22 mi) north of the border with Chile, inland from the Pacific Ocean and in the valley of the Caplina River.
Initially called San Pedro de Tacna, it has gained a reputation for patriotism, with many monuments and streets named after heroes of Perus struggle for independence (1821–1824) and the War of the Pacific (1879–1883). Residents of Tacna are known in Spanish as .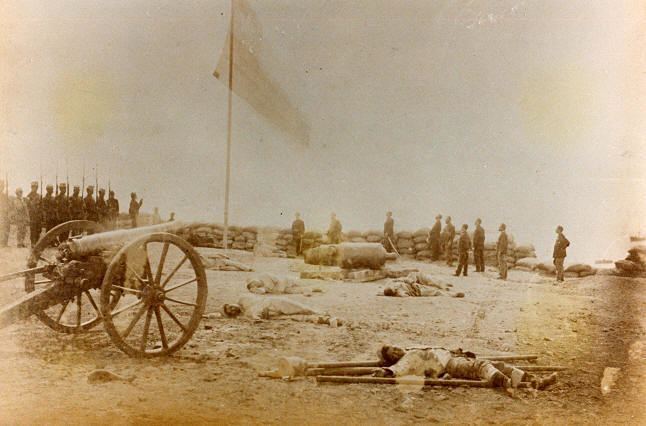 Francisco Antonio De Zela, a royal accountant (similar in function to a modern-day income tax auditor), initiated the push for Peruvian Independence from Spain in 1811 in Tacna, leading to a series of commemorative actions for the city, culminating in the 1828 declaration of Tacna as the "Heroic City" () by President José de La Mar.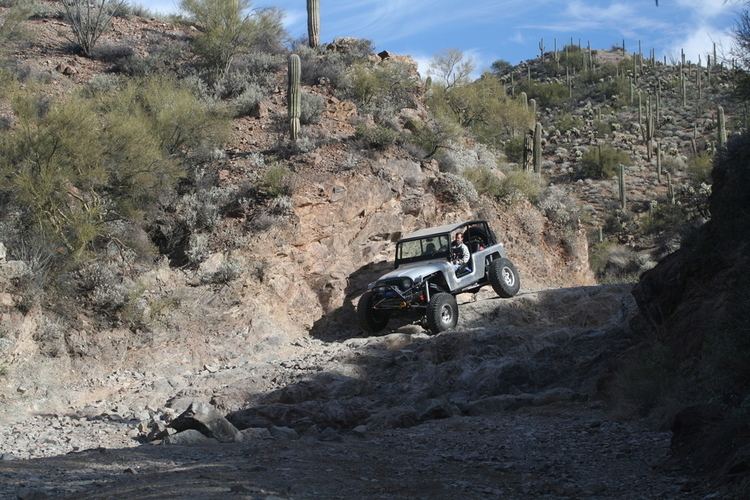 It was the capital of the short-lived Peru-Bolivian Confederation (1836–1839)
Tacnas economic prosperity attracted a wave of immigrants from Italy. Today, their Italian Peruvian descendants live in the city and many of them still have Italian surnames. This era of successful commerce and agriculture ended drastically with the start of the War of the Pacific.
During the war, the cities of Tacna and Arica were invaded by the Chilean Army. A peace agreement, the Treaty of Ancón, was signed in 1883. Under the terms of the treaty, Chile was to occupy the provinces of Tacna and Arica for ten years, after which a plebiscite was to be held to determine the regions sovereignty. Tacna remained under Chilean control for 50 years, in Chilean groups and authorities lead a campaign of Chilenization in an attempt to persuade the local population to abandon their Peruvian past and accept Chilean nationality.
However, Peruvian nationalists ensured that the Chilean propaganda failed and the planned plebiscite was never held. Finally, in 1929, an accord was reached by which Chile kept Arica, whilst Peru reacquired Tacna and receiving $6 million indemnity and other concessions.
Today, Tacna is a mostly commercial city with many immigrants from the Puno Region living there. Its economy is based on mercantile activities with the north of Chile (Arica and Iquique). Since it is part of a duty-free zone, Tacna has come to rival Arequipa as southern Perus main business area. The city has one of the largest artifact markets in the world with imports from Japan and China, and traditional Peruvian handicrafts.
Many monuments are located in this city, including the arch of the Alto de la Alianza, which shows the significance of this town.
Other monuments include a neo-renaissance Cathedral, the Courthouse, the Alameda Bolognesi Walkway and the caves of Toquepala, where archaeologists have found some of the oldest human remains in Peru.
Tacna Wikipedia
(,)http://img2.wikia.nocookie.net/__cb20101209023343/althistory/images/e/e7/Tacna_Conquer_by_Chile.jpg(,)http://hikearizona.com/t2007/02/10/5929-888888_1171137955-02.jpg(,)http://e.peruthisweek.e3.pe/userfiles/tacna2.jpg(,)http://www.leuchtturm-welt.net/HTML/SAPK/ORIGINAL/VALPAR.JPG(,)http://media-cdn.tripadvisor.com/media/photo-o/04/51/31/74/gold-apart-hotel-tacna.jpg(,)http://upload.wikimedia.org/wikipedia/commons/2/22/Restos_humanos_en_Tacna_despues_de_la_Guerra_del_Pacifico.jpg
(,)http://www.go2peru.com/destinos/large/piura_jul11-007.jpg(,)https://c2.staticflickr.com/6/5054/5536547056_a6fb13ab9b_b.jpg(,)http://collections.lib.uwm.edu/utils/ajaxhelper/%3FCISOROOT%3Dags_south%26CISOPTR%3D107%26action%3D2%26DMSCALE%3D15%26DMWIDTH%3D512%26DMHEIGHT%3D408%26DMX%3D0%26DMY%3D0%26DMTEXT%3D%26DMROTATE%3D0(,)http://collections.lib.uwm.edu/utils/ajaxhelper/%3FCISOROOT%3Dags_south%26CISOPTR%3D115%26action%3D2%26DMSCALE%3D15%26DMWIDTH%3D512%26DMHEIGHT%3D407%26DMX%3D0%26DMY%3D0%26DMTEXT%3D%26DMROTATE%3D0(,)http://collections.lib.uwm.edu/utils/ajaxhelper/%3FCISOROOT%3Dags_south%26CISOPTR%3D117%26action%3D2%26DMSCALE%3D15%26DMWIDTH%3D512%26DMHEIGHT%3D407%26DMX%3D0%26DMY%3D0%26DMTEXT%3D%26DMROTATE%3D0(,)https://theroyaltrip.files.wordpress.com/2014/10/rimg2320.jpg(,)http://cdn2-b.examiner.com/sites/default/files/styles/image_content_width/hash/d3/70/IMG_1789_2.jpg%3Fitok%3DfcHzTHkE(,)http://soulbattery.files.wordpress.com/2012/09/escenario_combate_25.jpg
(,)http://media-cdn.tripadvisor.com/media/photo-s/02/d8/32/28/fiesta-gourmet-tacna.jpg(,)http://media-cdn.tripadvisor.com/media/photo-s/04/c1/77/78/en-restaurante-mochica.jpg(,)http://media-cdn.tripadvisor.com/media/photo-s/02/a8/5d/cc/filename-julio-12-057.jpg(,)http://legacy.ybsitecenter.com/multi-images/esp/mar/45676/375630-siteheader.jpg(,)http://media-cdn.tripadvisor.com/media/photo-s/02/f9/27/8e/la-mesa-en-el-uros.jpg(,)http://legacy.ybsitecenter.com/multi-images/esp/lac/45680/374696-siteheader.jpg(,)http://media-cdn.tripadvisor.com/media/photo-s/02/a2/ac/69/filename-julio-12-070.jpg(,)http://e.peruthisweek.e3.pe//ima/0/0/0/1/9/19745/624x468.jpg(,)http://i.ytimg.com/vi/g6tN6J8wsJA/maxresdefault.jpg(,)http://i.ytimg.com/vi/jRDF4YprdLQ/hqdefault.jpg(,)http://www.worldofstock.com/slides/WJG69835.jpg(,)http://i.ytimg.com/vi/Ra__mkCZXS8/maxresdefault.jpg
(,)https://sites.google.com/site/tierravientos/fotos02/Foto%2520257.jpg(,)http://www.karikuy.org/blog/wp-content/themes/suffusion/timthumb.php%3Fsrc%3D%252Fblog%252Fwp-content%252Fuploads%252F2014%252F02%252Ftacna-another.jpg%26w%3D1280%26h%3D1024%26zc%3D1
(,)http://e.peruthisweek.e3.pe/userfiles/tacna3.jpg(,)http://cdn4.vtourist.com/19/1060541-STREET_IN_TACNA_Tacna.jpg(,)http://cache1.asset-cache.net/gc/118123127-the-peruvian-city-of-tacna-gettyimages.jpg%3Fv%3D1%26c%3DIWSAsset%26k%3D2%26d%3DoToYvXs3XPbg5%252BsLNpXWIRWbwPQG8AsNXH42u5DKXy2HUYowRNpky024nW%252BZQw%252BZr4BFVZ4hM5ZdFpstu1h7ig%253D%253D(,)http://iamweb.org/images/mujeres-crop-u12814.jpg(,)http://iamweb.org/images/trabajo-crop-u12818.jpg(,)http://slides.worldofstock.com/WJG69957.jpg
(,)http://www.propertyworld.com/assets/Tacna_Region_Attraction.jpg(,)http://media-cdn.tripadvisor.com/media/photo-s/06/7f/17/51/getlstd-property-photo.jpg(,)http://tours42plus.com/Assets/Uploaded-CMS-Files/6446ab94-8007-438d-807c-d263699aecc9Center%2520town%2520of%2520Tacna.jpg(,)http://media-cdn.tripadvisor.com/media/photo-s/01/76/f3/83/tacna.jpg(,)http://media-cdn.tripadvisor.com/media/photo-o/05/24/da/fb/view-to-the-cathedral.jpg(,)http://www.comollegarperu.com/Fotografias/fotosgrandsur/S13/Tacna3%2520-%2520Tacna.jpg(,)http://upload.wikimedia.org/wikipedia/commons/3/34/Tacna_Collage.png(,)http://www.cuscotouristinformation.com/pictures/tacna/Gallery_pictures_Tacna.jpg(,)http://theonlyperuguide.com/wp-content/uploads/2011/10/Arc-Tacna.jpg