Russia




152 km²




235,006 (2010)




Syktyvkar State University



Syktyvkar (Russian: ; Komi: ) is the capital city of the Komi Republic, Russia. Population: 235,006?(2010 Census); 230,011?(2002 Census); 232,117?(1989 Census).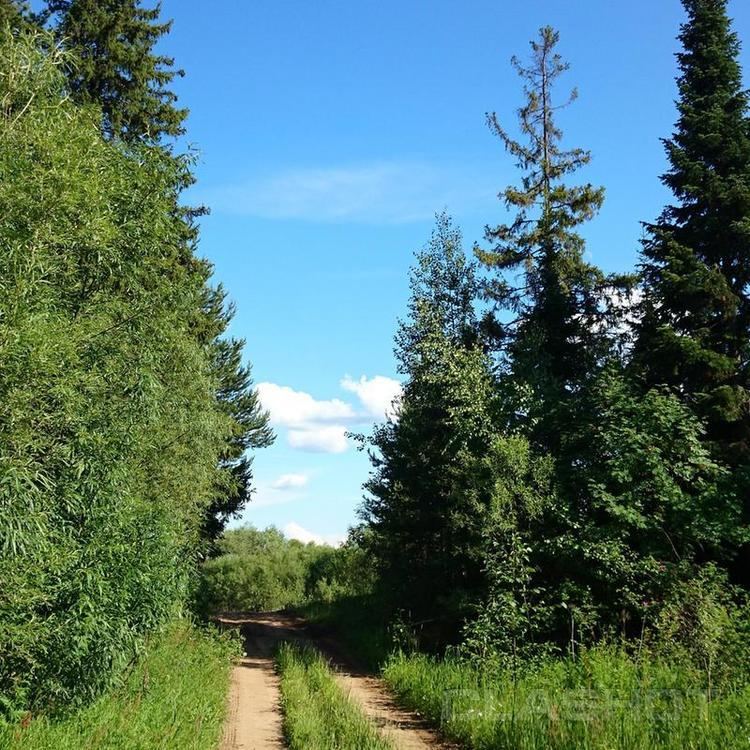 Syktyvkar is located on the Sysola River, which is the origin of its former name Ust-Sysolsk. The city is located near to the point where the Sysola joins the larger Vychegda River, which is itself a branch of the Northern Dvina.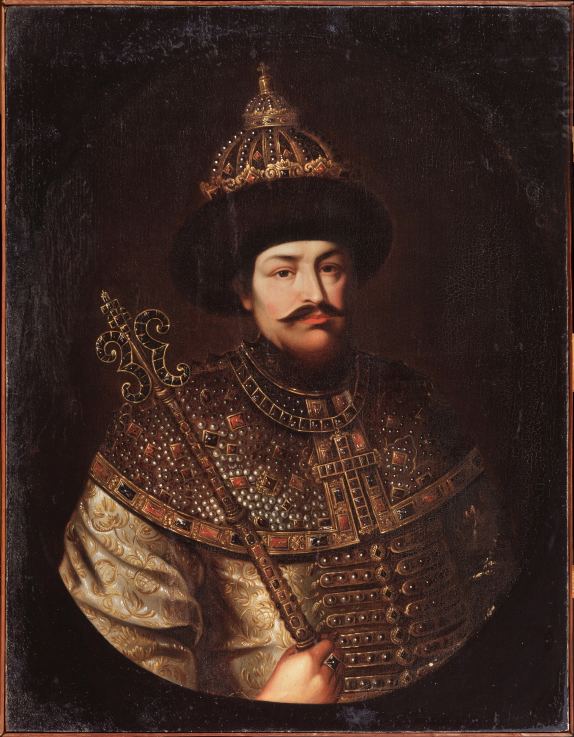 It is believed that there has been a settlement at the citys present site since at least the 16th century. It was granted city status by Catherine the Great in 1780, and later became the administrative center of Komi Autonomous Oblast. It has retained its position as the Komi capital since that point, although a large influx of ethnic Russians in the 20th century has actually left the Komi in a minority there.

The majority of the population were merchants and peasants. The main occupations of the inhabitants were agriculture, cattle-breeding, hunting, fishing, and trade.
By the beginning of the 20th century, the population had grown to 6,000 people. The Tsarist government made the Komi region a place of political exile.
In 1921, Ust-Sysolsk was given the status of administrative center of the newly formed Komi Autonomous Soviet Republic. It was renamed as Syktyvkar, which is Komi for "a town on the Sysola" in 1930, to mark the 150th anniversary of its receipt of city privileges. In 1936, Syktyvkar became the capital of the Komi ASSR.
The Sysola, Vychegda, and Northern Dvina Rivers are navigable and are a major transport route of forestry products from Syktyvkar. Lumber and woodcrafts are the citys largest industries.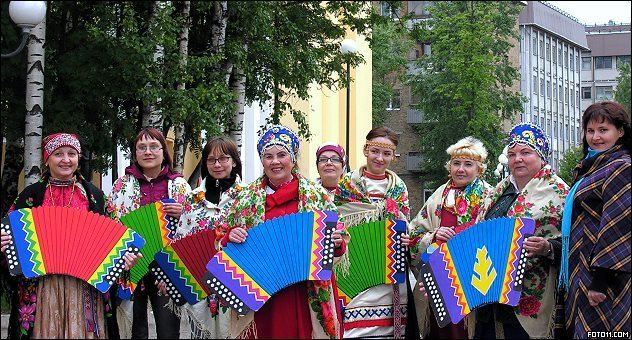 Syktyvkar is the center of the cultural life in the republic. The oldest museum of the Republic of Komi, the National Museum, was founded in 1911. Nowadays, the National Museum is the Literature Memorial Museum of Ivan Kuratov and the museum of Viktor Savin.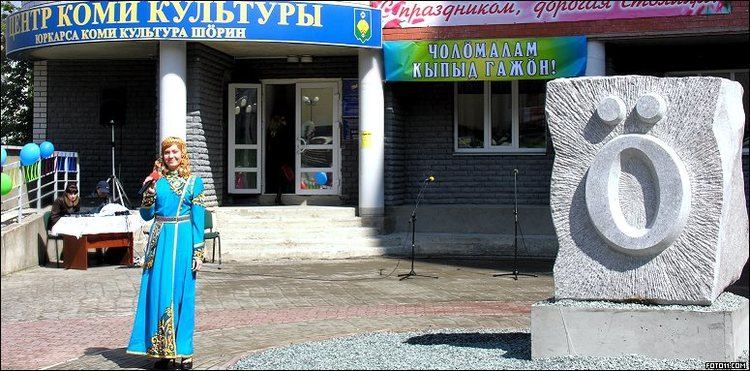 The National Gallery was founded in Syktyvkar in 1943. It welcomes exhibitions from different museums of the country.
In 1930 Victor Savin, a poet, playwright, stage manager and actor, founded the Drama theater of the Republic of Komi and the theater still carries his name. Nowadays this theater is one of centers of spiritual and artistic culture of all people who live in the republic. Plays by Nicolai Diakonov, Vasili Lecanov, Alexandre Larev and others are familiar to everybody who knows the history of Komi culture. In 1966 the Drama theater was given the status of Academic theater.
The Theater of Opera and Ballet began its history in 1958.
The National Library numbers 2.5 million volumes, including books in the Russian language, foreign languages and in the Komi language.
Syktyvkar State University was founded in 1972 and has over 3,500 full-time students and 250 faculty members.
Syktyvkar Wikipedia
(,)http://upload.wikimedia.org/wikipedia/commons/c/c0/Alexis_of_Russia_(early_18_c,_Syktyvkar).jpg(,)http://ww2.valdosta.edu/~bergstrm/sisola.jpg(,)http://russiatrek.org/images/photo/syktyvkar-russia-city-hall.jpg(,)http://russiatrek.org/images/photo/syktyvkar-russia-city-view.jpg(,)http://russiatrek.org/images/photo/syktyvkar-city-cathedral.jpg(,)http://en.museumkomi.ru/wp-content/uploads/2011/05/%25D0%259E%25D1%2582%25D0%25B4%25D0%25B5%25D0%25BB-%25D1%258D%25D1%2582%25D0%25BD%25D0%25BE%25D0%25B3%25D1%2580%25D0%25B0%25D1%2584%25D0%25B8%25D0%25B8.jpg(,)http://static.themoscowtimes.com/upload/iblock/570/syk.jpg(,)http://www.muzeiigrushki.narod.ru/images/1043604.jpg(,)http://desertrose.shriver.umbc.edu/MLLI_Letter-Fall12/images/Komi-home-650.jpg(,)http://www.planelist.net/im4791.jpg(,)http://queerty-prodweb.s3.amazonaws.com/wp/docs/2014/02/russia-gay-murdered1783513365.jpg(,)http://image.slidesharecdn.com/eng-130614043108-phpapp01/95/general-history-12-638.jpg%3Fcb%3D1371202313(,)http://cdn.ckbtravel.com/files/hotels/crop/600-450-2pupSg1eGgo2kK1FqVj1.jpg(,)http://www.louisvillemusic.org/terrabeat/files/2012/03/600px-Northwestern_Federal_District_numbered.svg_.png(,)http://ww2.valdosta.edu/~bergstrm/sykpond.jpg(,)http://ww2.valdosta.edu/~bergstrm/sykfield.jpg(,)http://www.muzeiigrushki.narod.ru/images/795362ba80becb7e9af99e4785f9c705.jpg
(,)http://tn.clashot.com/thumbs/3140103/57758286/thumb_w800.jpg(,)http://sd-report.mondigroup.com/2011/images/banner-cs-russia-hcv-areas.jpg(,)http://www.nationalredlist.org/files/2014/10/1234951_10154742752370038_1318546151674520732_n.jpg(,)http://russiatrek.org/images/photo/novgorod-region-landscape.jpg(,)http://silvertaiga.ru/content/240/IMG%2520377.jpg(,)http://farm4.static.flickr.com/3851/14651630051_3d23d85dab_m.jpg(,)http://images.fineartamerica.com/images-medium-large-5/2-landscape-of-arctic-lupins-at-skafafell-in-iceland-robert-preston.jpg(,)http://www.nationalredlist.org/files/2014/10/10250129_10154742724700038_7361634580593206388_n.jpg(,)http://russiatrek.org/images/photo/komi-republic-landscape.jpg(,)http://mw2.google.com/mw-panoramio/photos/medium/5168080.jpg(,)http://mw2.google.com/mw-panoramio/photos/medium/12202647.jpg(,)https://c2.staticflickr.com/8/7288/16732158680_fcfebf2faa.jpg(,)http://mw2.google.com/mw-panoramio/photos/medium/10699601.jpg(,)https://c2.staticflickr.com/8/7500/15913763170_41b4137998.jpg
(,)http://www.hotelsyktyvkar.ru/uploads/images/head-img-restoran.jpg(,)http://www.hotelsyktyvkar.ru/uploads/images/Gallery/restoran/photo-3.jpg(,)http://i0.bookcdn.com/data/Photos/Big/487/48780/48780372/Avalon-HotelSyktyvkar-photos-Exterior-Photo-album.JPEG(,)http://i1.bookcdn.com/data/Photos/OriginalPhoto/721/72138/72138311/Avalon-HotelSyktyvkar-photos-Exterior-Hotel-information.JPEG(,)http://www.baikalnature.com/pic-glb-ACC-3726.jpg(,)http://bronevik.com/static/photo/g/798x442/855c8a74e4b65c2fdeb6d96b4e1f8d98.jpg(,)http://www.hotelsyktyvkar.ru/uploads/images/GalleryThumbs/19-8.jpg(,)http://www.cleartrip.com/places/hotels//5150/515065/images/2689189_w.jpg(,)http://www.cleartrip.com/places/hotels//6510/651033/images/11499162_w.jpg(,)http://www.cleartrip.com/places/hotels//6510/651033/images/11499144_w.jpg(,)http://www.cleartrip.com/places/hotels//6510/651033/images/11499155_w.jpg(,)http://aff.bstatic.com/images/hotel/max500/331/33155230.jpg
(,)http://foto11.com/photo/album33/002.jpg(,)http://foto11.com/photo/album33/084.jpg(,)http://foto11.com/photo/album33/010.jpg(,)http://www.caitanya.org/wordpress/wp-content/gallery/Syktyvkar_09_2010/11%2520Harinama%2520in%2520Syktyvkar.jpg(,)http://mwc2015.ru/files/syktyvkar-kubok-mira-2015-1.jpg(,)http://www.caitanya.org/wordpress/wp-content/gallery/Syktyvkar_09_2010/10%2520Harinama%2520in%2520Syktyvkar.jpg(,)http://www.barentsinfo.fi/photos/images/Komi/web_DSC_0121.jpg(,)http://foto11.com/photo/album29/611.jpg(,)http://upload.wikimedia.org/wikipedia/commons/8/87/Komi_peoples.jpg(,)http://russkiymir.ru/export/sites/default/russkiymir/ru/images/rucenter/rc_190713xDrezden_1.jpg(,)http://www.caitanya.org/wordpress/wp-content/gallery/Syktyvkar_09_2010/12%2520More%2520harinama%2520in%2520Syktyvkar.jpg(,)http://www.w-m-p.at/files/theme_files/syktyvkar/pics/people/komi-culture-winter-dress.jpg(,)http://www.muzeiigrushki.narod.ru/images/d2c80d9aac39c65fd30882dcd1cd5042.jpg(,)http://komionline.ru/media/images/2009/11/23/etnofutu_03_09.jpg