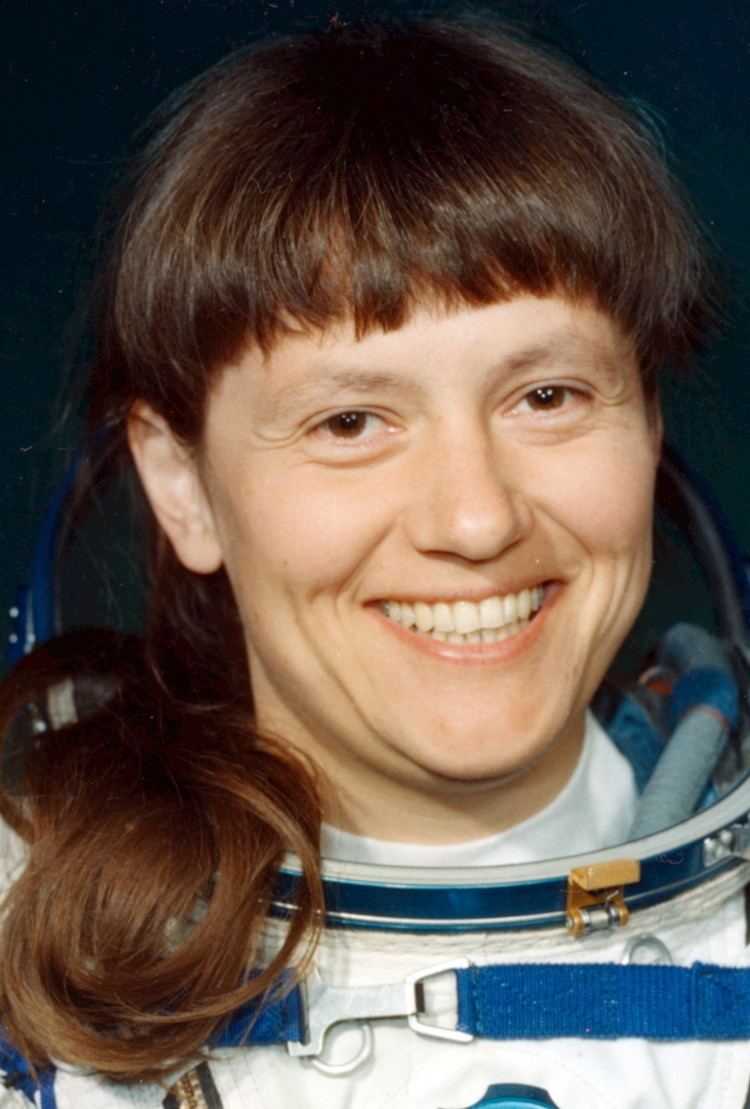 Daughter of Soviet military commander Yevgeniy Savitskiy, Svetlana started her aerospace career as a test and sports pilot. Starting from 1974 she set 18 international world records on MiG aircraft and three records in team parachute jumping. She won first place at the 6th FAI World Aerobatic Championship in 1970. She started training as a cosmonaut in 1980.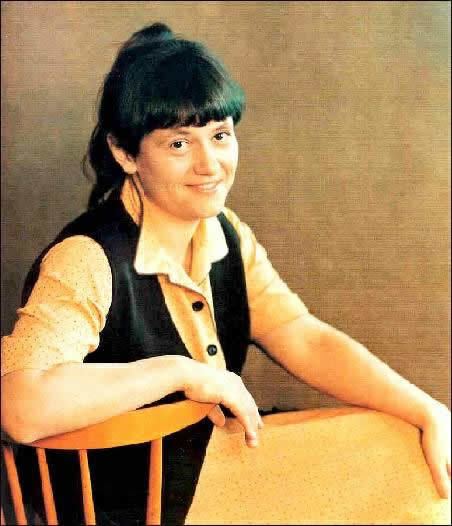 In 1982, Savitskaya flew to space as part of the Soyuz T-7 mission, alongside Leonid Popov and Aleksandr Serebrov, becoming the second woman to fly to space, some 19 years after Valentina Tereshkova. On her second spaceflight, on 25 July 1984 she also became the first woman to perform a space walk. She conducted an EVA outside the Salyut 7 space station for 3 hours and 35 minutes during which she cut and welded metals in space along with her colleague Vladimir Dzhanibekov. Of the 57 Soviet/Russian spacewalkers through 2010, she is the only female.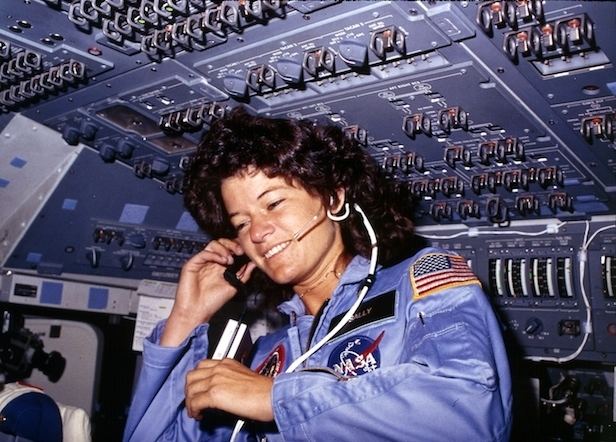 In 1995, Savitskaya gave an interview to Baltimore Sun journalist Clara Germani. She recalled encountering some sexism from her male crewmates and that upon entering Salyut 7 for the first time, Valentin Lebedev presented her with an apron and told her "to get to work". She stated that "I was quickly able to establish a working, professional relationship with them."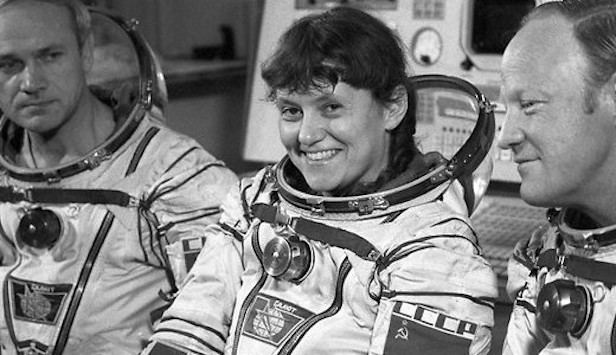 Savitskaya recalled that, during her second mission, she expressed concern about the extravehicular welding exercises, as "I did not understand the point of it. We might burn our spacesuits or the exterior of the station." but her overall excellent performance on both flights silenced critics who questioned a female's capability to perform space missions.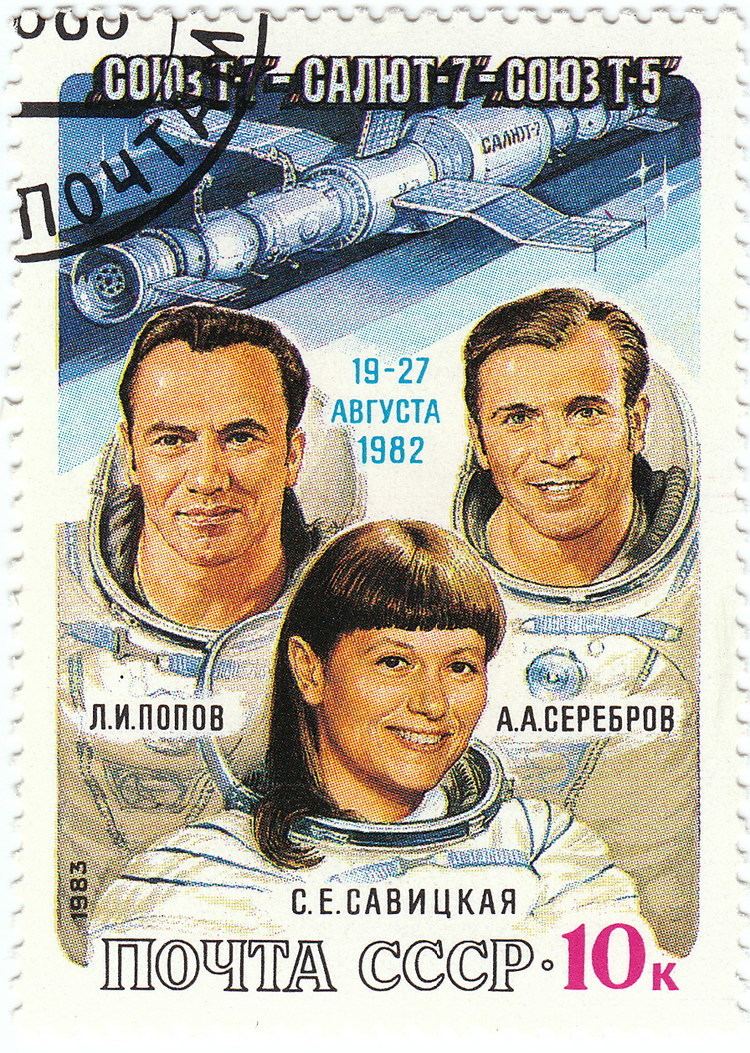 Upon returning to Earth, Savitskaya was assigned as the commander of an all-female Soyuz crew to Salyut 7 in commemoration of the International Women's Day, a mission that was later canceled. She was twice awarded the Hero of the Soviet Union title. The asteroid 4118 Sveta is named after her.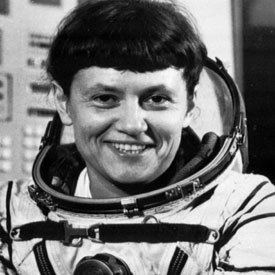 Savitskaya is married, with one child, a son born in 1986.
A committed communist, Savitskaya was elected as a people's deputy of the USSR from 1989 and a people's deputy of Russia in 1990, a position she held until 1992. She did not welcome the collapse of the Soviet Union in the early 1990s, noting that everything her parents had worked hard to build was destroyed almost overnight and she was "glad they did not live to see it".
Savitskaya retired in 1993 from the Russian Air Force with the rank of Major. In 1996, she was elected a deputy of the State Duma representing the Communist Party of the Russian Federation, and has been re-elected four times since then. She presently serves as Deputy Chair of the Committee on Defence, and is also a member of the Coordination council presidium of the National Patriotic Union.
Hero of the Soviet Union, twice (1982, 1984)
Orders of Lenin, twice (1982, 1984)
Order of the Badge of Honour (1976)
Medal "For Merit in Space Exploration" (12 April 2011) - for great achievements in the field of research, development and utilization of outer space, many years of honest work, public activities
Pilot-Cosmonaut of the USSR
Honoured Master of Sports
Gold Medal and 18 degrees FAI
16 gold medals, sports of the USSR
Special medal for the women's world record stay in space
Savitskaya was one of five cosmonauts selected to raise the Russian flag at the Sochi 2014 Winter Olympics opening ceremony.