Russian




judo




6 ft 3 in (191 cm)




black belt in Judo




330 lb (150 kg; 24 st)




Svetlana Goundarenko




Heavyweight






June 23, 1969 (age 46) (

1969-06-23

)
Svetlana Goundarenko (born June 23, 1969) is a Russian mixed martial artist and judoka who competed at the 1992 Summer Olympics and 1996 Summer Olympics.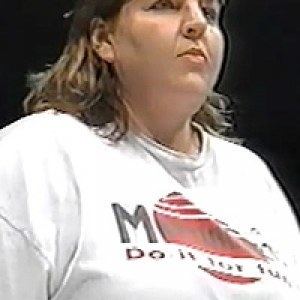 Goundarenko had her debut for the Japanese joshi puroresu promotion Ladies Legends Pro Wrestling as part of its special tournament L-1 on July 18, 1998, the first ever female mixed martial arts tournament in story. Having an ample size advantage over all the other participants, Svetlana was considered a favourite to win.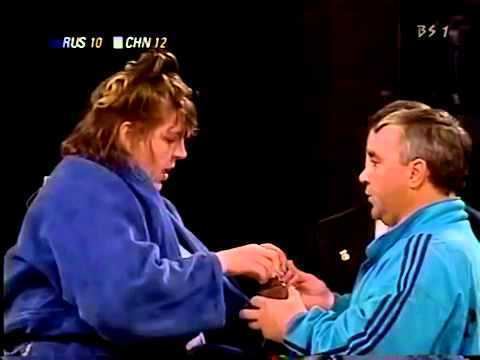 In the first round, she defeated muay thai exponent Michelle Aboro in 54 seconds, cornering her against the cage wall and throwing her down with te-waza before submitting her with a neck crank from kesa-gatame position. Goundarenko advanced round against LLPW pro wrestling star and former Kyokushin karateka Yumiko Hotta. The Japanese attempted to remain mobile while kicking at Goundarenko, but the judoka knocked her down repeatedly with heavy punches, eventually mounting her and locking another neck crank for the win. At the third and final round, Goundarenko went against fellow world judo medalist Shinobu Kandori, who took off her judogi to reduce Svetlana's advantage. Still, Goundarenko managed to corner her against the fence, and although Kandori was able to slip out of the first koshi guruma, the Russian repeated and pinned her with kesa-gatame. She then applied a third neck crank, making Kandori tap out and winning the tournament.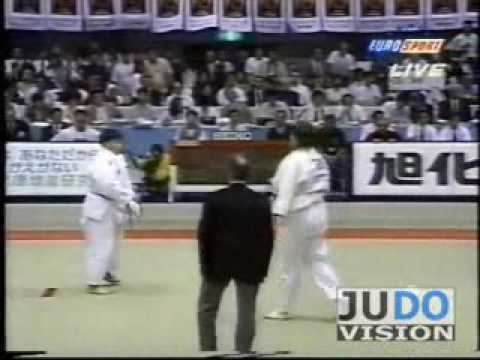 Goundarenko returned to LLPW on October 10, 1995 for a rematch against Shinobu Kandori. The judoka threw Shinobu with ura nage and tried to smother her from the back, but the pro wrestler escaped. Then, blocking a hip throw and a kata guruma attempt, Kandori took her back and closed a guillotine choke, forcing Goundarenko into submission for the win. This fight is widely believed to be a work.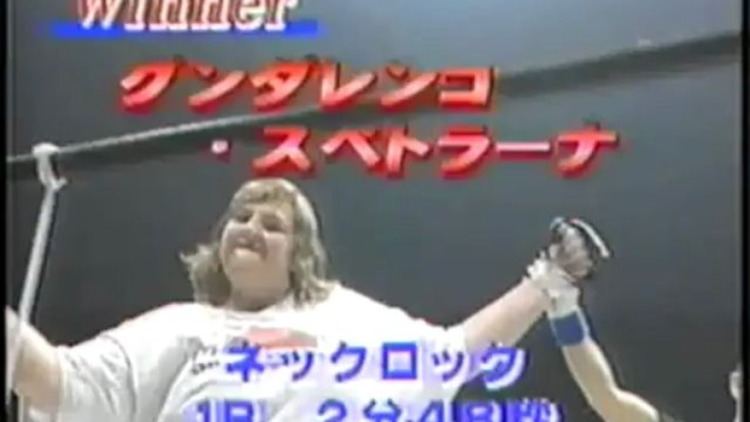 In December 5, 2000, Goundarenko participated on another tournament, ReMix World Cup. Now fighting without her gi, Goundarenko faced her first opponent, professional wrestler Kyoko Inoue. The Russian dominated the stand-up with judo throws and reversals, while Inoue gained a yellow card by illegally biting Goundarenko after receiving an ura nage. Svetlana then proceeded to throw her and win by neck crank from kesa-gatame. At the second round, the judoka made short work of veteran Erin Toughill with the same combination, and then went to semi-finals to face pro wrestler and judo champion Megumi Yabushita. The fight was back and forth, as Svetlana blocked several takedowns and smothered Yabushita from multiple positions while the latter landed body punches and kicks when possible. The judges gave the win to Yabushita, eliminating Goundarenko from the tournament.
Svetlana Goundarenko Wikipedia