Occupation

Actress




Role

Actress




Name

Suzzanne Douglas




Children

1




Years active

1977–present








Born

April 12, 1957 (age 66) (

1957-04-12

)

Chicago, Illinois, U.S.




Spouse

Dr. Roy Jonathan Cobb (m. 1989)




Parents

Donald Douglas, Sr., Lois Mae Douglas




Education

Illinois State University, Manhattan School of Music




Awards

NAACP Image Award for Outstanding Supporting Actress in a Motion Picture




Movies and TV shows

The Parent 'Hood, How Stella Got Her Groove B, Tap, Whitney, The Inkwell




Similar People

Curtis Williams, Robert Townsend, Ashli Amari Adams, Kenny Blank, Reagan Gomez‑Preston
Khuraira s interview actress suzzanne douglas flawless as airbrush dark circle primer
Suzzanne Douglas (born April 12, 1957) is an American actress. She is best known for her role as matriarch Jerri Peterson on the WB sitcom The Parent 'Hood, starring Robert Townsend which originally ran from 1995–1999. Douglas portrayed Amy Simms in the 1989 dance/drama film Tap alongside Gregory Hines and Sammy Davis, Jr; for which she received an NAACP Image Award for Outstanding Supporting Actress in a Motion Picture. In addition to Tap, Douglas has starred in several other motion pictures, among them How Stella Got Her Groove Back (1998), Jason's Lyric (1994), The Inkwell (1994) as well as the 2003 Disney/ABC version of Sounder with Carl Lumbly.
Contents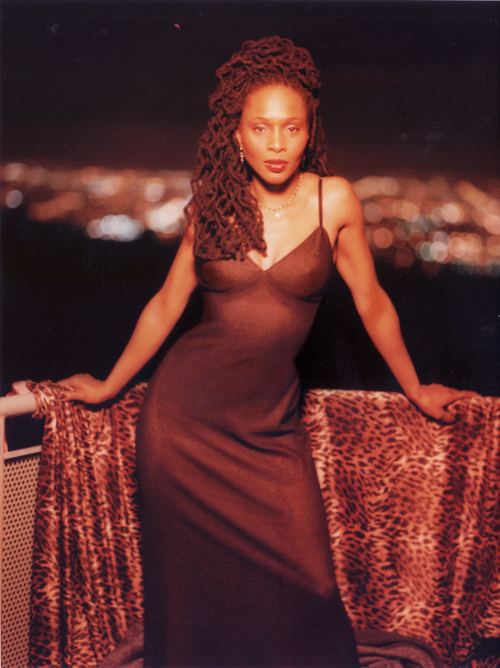 Suzzanne douglas interview
Early life and education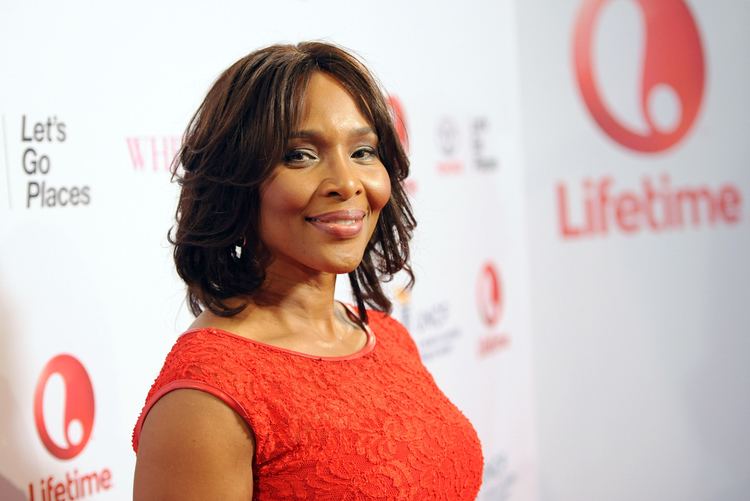 Born in Chicago, Illinois, Douglas was one of three children born to Lois Mae and Donald Douglas, Sr. Raised by a single mother, Douglas grew up in a public housing complex on the city's south side. Douglas became interested in the arts as a child, citing 1965's The Sound of Music as her inspiration for acting. Douglas attended Thornton Township High School, graduating in 1975. After high school, Douglas studied at Illinois State University; graduating with a Bachelor of Arts degree. During her adult life, Douglas was a student in the Master's Program in Jazz Vocals at the prestigious Manhattan School of Music; later earning a Master in Music degree.
Career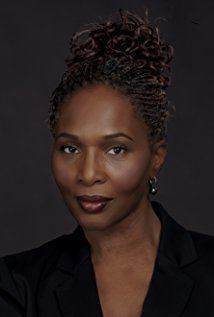 Douglas has numerous television guest star appearances, most recently The Good Wife. Douglas has also appeared on The Parkers, The Cosby Show, Law and Order: Criminal Intent, NYPD Blue, and Touched by an Angel. On stage, Douglas performed the role of Jenny Diver in The Threepenny Opera starring Sting and Dr. Bearing in Wit, where she was the first African American to perform the role. Douglas is an Award winning actress: a two time Image Award winner, a Black Oscar, a Reel Award and the Mary Martin Award which was awarded to Douglas by Mary Martin. Douglas appears in the Rel Dowdell film, Changing the Game in 2011.
Personal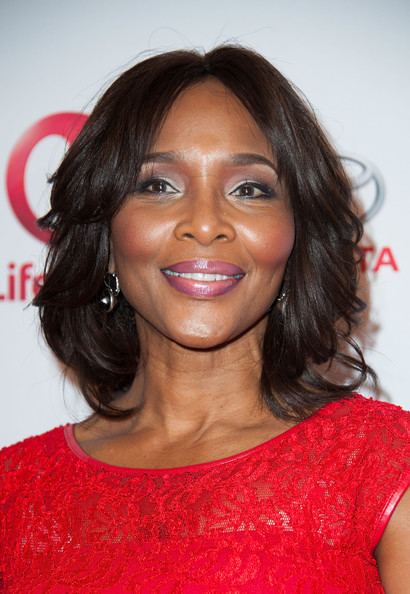 Douglas has been married to radiologist Dr. Roy Jonathan Cobb since February 1989 and together they have one daughter. Douglas is an honorary member of Delta Sigma Theta sorority where she serves as the Honorary Co-Chair of the Commission on Arts and Letters. In the community, she is a lifetime member of Girl Scouts of America, The National Council of Negro Women, Sigma Alpha Lambda (a national leadership and honors organization) and Jack and Jill.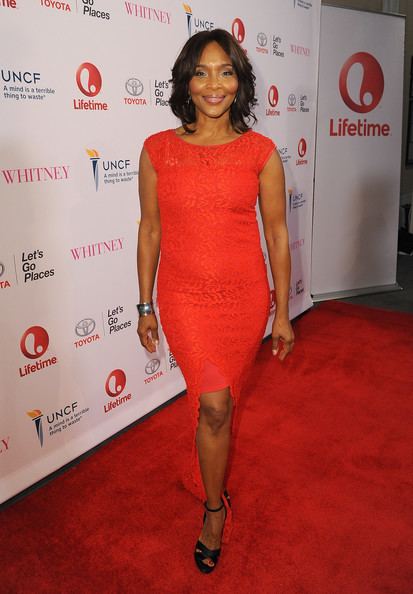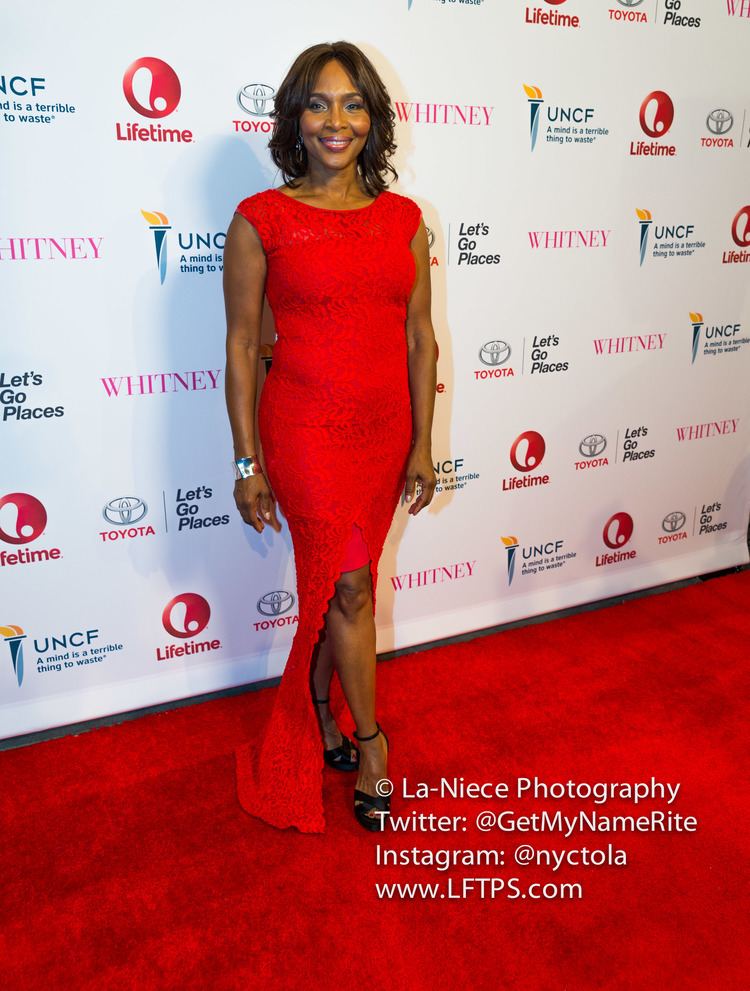 Filmography
Actress
2020
Really Love
as
Anne Richmond
2019
When They See Us (TV Mini Series)
as
Grace Cuffee
- Part Four (2019) - Grace Cuffee
- Part Three (2019) - Grace Cuffee
- Part Two (2019) - Grace Cuffee
- Part One (2019) - Grace Cuffee
2018
Black N' Blue (Short)
as
Michelle
2016
Happy Yummy Chicken
as
Sarah Del Casserole
2016
Bull (TV Series)
as
Betty Everton
- Just Tell the Truth (2016) - Betty Everton
2016
Bones (TV Series)
as
Elizabeth Burkhart
- The Monster in the Closet (2016) - Elizabeth Burkhart
2015
Whitney (TV Movie)
as
Cissy Houston
2012
Changing the Game
as
Mrs. Davis
2011
Are We There Yet? (TV Series)
as
Melissa
- The Parent Teacher Trap Episode (2011) - Melissa
2010
The Good Wife (TV Series)
as
Judge Keely Farmer
- Infamy (2010) - Judge Keely Farmer
2004
Sunday on the Rocks
as
Jessica
2004
Law & Order: Criminal Intent (TV Series)
as
Karen Watkins
- Mad Hops (2004) - Karen Watkins
2003
School of Rock
as
Tomika's Mother
2003
The Wonderful World of Disney (TV Series)
as
The Mother
- Sounder (2003) - The Mother
2001
Law & Order: Special Victims Unit (TV Series)
as
Principal
- Secrets (2001) - Principal
1999
The Parkers (TV Series)
as
Constance McFarland
- Unforgiven (2000) - Constance McFarland
- It's a Family Affair (1999) - Constance McFarland
1999
Student Affairs (TV Movie)
as
Gretchin
1996
Touched by an Angel (TV Series)
as
Brianna Springbelt / Dr. Rebecca Dixon
- The Christmas Gift (1999) - Brianna Springbelt
- Promised Land (1996) - Dr. Rebecca Dixon
1995
The Parent 'Hood (TV Series)
as
Jerri Peterson
- Wedding Bells Blues (1999) - Jerri Peterson
- Something About Queenie (1999) - Jerri Peterson
- To Kiss or Not to Kiss (1999) - Jerri Peterson
- Old Men Can't Jump (1999) - Jerri Peterson
- Integrity to Block (1999) - Jerri Peterson
- Mommy Dearest (1999) - Jerri Peterson
- Deserving Honors (1999) - Jerri Peterson
- Poco-No-No (1999) - Jerri Peterson
- Talkin' Trash (1999) - Jerri Peterson
- Front Window (1999) - Jerri Peterson
- 'Hood Sweet' Hood: Part 2 (1999) - Jerri Peterson
- 'Hood Sweet' Hood: Part 1 (1998) - Jerri Peterson
- Here Comes Z Bride (1998) - Jerri Peterson
- Hurricane Linda (1998) - Jerri Peterson
- An Affair to Forget (1998) - Jerri Peterson
- I Want My Z-TV (1998) - Jerri Peterson
- Color Him Father (1998) - Jerri Peterson
- Flaked Out (1998) - Jerri Peterson
- A Sister Scorned (1998) - Jerri Peterson
- Stand by Boo (1998) - Jerri Peterson
- Money Shot (1998) - Jerri Peterson
- Me and Ms. Robinson (1997) - Jerri Peterson
- Bad Rap (1997) - Jerri Peterson
- Fast Cash (1997) - Jerri Peterson
- Don't Go There (1997) - Jerri Peterson
- The Play's the Thang (1997) - Jerri Peterson
- Zaria Peterson's Day Off (1997) - Jerri Peterson
- Father Wendell (1997) - Jerri Peterson
- Wendell and I Spy (1997) - Jerri Peterson
- Beauty Call (1997) - Jerri Peterson
- No Soul on Ice (1997) - Jerri Peterson
- Curfew-sion (1997) - Jerri Peterson
- House Arrest (1997) - Jerri Peterson
- Rappin' It Up (1997) - Jerri Peterson
- Mother and Law (1997) - Jerri Peterson
- The Peterson Redemption (1997) - Jerri Peterson
- When Robert Met Jerri (1997) - Jerri Peterson
- Tango & Cash (1997) - Jerri Peterson
- Double Date (1997) - Jerri Peterson
- Nick the Player (1997) - Jerri Peterson
- A Star Is Torn (1997) - Jerri Peterson
- Home Loan (1997) - Jerri Peterson
- Baby Oprah (1997) - Jerri Peterson
- Fight the Power (1996) - Jerri Peterson
- The Parade-y Bunch (1996) - Jerri Peterson
- Goodfella (1996) - Jerri Peterson
- Chimney Boy (1996) - Jerri Peterson
- Nick the Brick (1996) - Jerri Peterson
- Clothes Call (1996) - Jerri Peterson
- Labor Daze (1996) - Jerri Peterson
- Inspiration (1996) - Jerri Peterson
- Love, African-American Style (1996) - Jerri Peterson
- Voice in the Hood (1996) - Jerri Peterson
- Our Gang (1996) - Jerri Peterson
- The Critic (1996) - Jerri Peterson
- Reconcilable Differences (1996) - Jerri Peterson
- Ode to Billy Shankbreath (1996) - Jerri Peterson
- I Never Danced for My Mother (1996) - Jerri Peterson
- We Don't Need Another Hero (1996) - Jerri Peterson
- An American Class President (1996) - Jerri Peterson
- Torn Between Two Brothers (1996) - Jerri Peterson
- I'm O'Tay, You're O-Tay (1996) - Jerri Peterson
- The Lost Weekend (1996) - Jerri Peterson
- Substitute's Pet (1996) - Jerri Peterson
- Little Bitty Pretty One (1996) - Jerri Peterson
- One Man and a Baby (1996) - Jerri Peterson
- The Man Who Canceled Christmas (1995) - Jerri Peterson
- Just Say Yes, No, or Maybe (1995) - Jerri Peterson
- Not with My Daughter (1995) - Jerri Peterson
- Welcome Back, Robert (1995) - Jerri Peterson
- Poppa Was a Rolling Stone (1995) - Jerri Peterson
- The Taxi Man (1995) - Jerri Peterson
- Wendell and Muriel's Wedding (1995) - Jerri Peterson
- Track Dreams (1995) - Jerri Peterson
- Don't Take My Wife, Please (1995) - Jerri Peterson
- A Kiss Is Just a Kiss (1995) - Jerri Peterson
- Robert in the Hood (1995) - Jerri Peterson
- Trust a Move (1995) - Jerri Peterson
- The Bully Pulpit (1995) - Jerri Peterson
- Nice Guys Finish Last (1995) - Jerri Peterson
- Don't Be Alarmed (1995) - Jerri Peterson
- Trial by Jerri (1995) - Jerri Peterson
- Byte Me (1995) - Jerri Peterson
- IQ, UQ, We All Q (1995) - Jerri Peterson
- The Paw That Rocks the Cradle (1995) - Jerri Peterson
- Like Father, Like Hell (1995) - Jerri Peterson
- Crappy Anniversary (1995) - Jerri Peterson
- Pizza Man (1995) - Jerri Peterson
- The Rake, the Fake and Gopher Snake (1995) - Jerri Peterson
- Ring Around the Nosy (1995) - Jerri Peterson
1998
Alyson's Closet (Short)
as
Old Lady
1998
The Last Weekend (Short)
1998
How Stella Got Her Groove Back
as
Angela
1997
Promised Land (TV Series)
as
Dr. Rebecca Dixon
- A Hand Up Is Not a Hand Out: Part 2 (1998) - Dr. Rebecca Dixon
- A Hand Up Is Not a Hand Out: Part 1 (1998) - Dr. Rebecca Dixon
- Stealing Home: Part 2 (1997) - Dr. Rebecca Dixon
- Stealing Home: Part 1 (1997) - Dr. Rebecca Dixon
1996
NYPD Blue (TV Series)
as
Mrs. Torrence
- Where's 'Swaldo (1996) - Mrs. Torrence
1994
Search for Grace (TV Movie)
as
Margaret / Melody
1994
The Inkwell
as
Brenda Tate
1994
I'll Do Anything
as
Rainbow House Star
1993
American Playhouse (TV Series)
as
Eunice Perry
- Hallelujah (1993) - Eunice Perry
1992
Condition: Critical (TV Movie)
as
Dr. Bailey Wallace
1992
Angel Street (TV Series)
as
Etta
- According to Etta (1992) - Etta
1992
I'll Fly Away (TV Series)
as
Ruth
- Hello and Goodbye (1992) - Ruth
- The Slightest Distance (1992) - Ruth
- The Kindness of Strangers (1992) - Ruth
1991
ABC Afterschool Specials (TV Series)
as
Sammy
- In the Shadow of Love: A Teen AIDS Story (1991) - Sammy
1990
Against the Law (TV Series)
as
Yvette Carruthers
- Evil Conduct (1991) - Yvette Carruthers
- Miss Mass (1991) - Yvette Carruthers
- Past, Present (1991) - Yvette Carruthers
- Damages (1991) - Yvette Carruthers
- The Union Label (1991) - Yvette Carruthers
- Hoops (1991) - Yvette Carruthers
- The Indictment (1991) - Yvette Carruthers
- We, the Jury (1990) - Yvette Carruthers
- Nature Now (1990) - Yvette Carruthers
- A Safe, New World (1990) - Yvette Carruthers
- Contempt (1990) - Yvette Carruthers
- Requiem in B Flat (1990) - Yvette Carruthers
- The Second Man (1990) - Yvette Carruthers
- The Women (1990) - Yvette Carruthers
- The Price of Life (1990) - Yvette Carruthers
- Where the Truth Lies (1990) - Yvette Carruthers
- Pilot (1990) - Yvette Carruthers
1991
Great Performances (TV Series)
as
Lady in Plaid / The Girl
- The Colored Museum (1991) - Lady in Plaid / The Girl
1990
The Knife and Gun Club (TV Movie)
as
Ginny Ducette
1990
The Cosby Show (TV Series)
as
Rebecca Shorter
- Live and Learn (1990) - Rebecca Shorter (as Suzanne Douglas)
1989
A Man Called Hawk (TV Series)
as
Lorna Wells
- Vendetta (1989) - Lorna Wells
1986
Guiding Light (TV Series)
as
Peggy
- Episode #1.1697 (1986) - Peggy
- Episode dated 18 April 1986 (1986) - Peggy
- Episode dated 17 April 1986 (1986) - Peggy
Producer
1998
The Last Weekend (Short) (executive producer)
Soundtrack
1989
Tap (performer: "Cheek to Cheek")
Thanks
2022
The 28th Annual Screen Actors Guild Awards (TV Special) (in memory of)
Self
2011
The Mo'Nique Show (TV Series)
as
Self
- Episode dated 28 July 2011 (2011) - Self
2002
It's Black Entertainment (TV Special documentary)
as
Self
1996
Crook & Chase (TV Series)
as
Self
- Thaao Penghlis (1996) - Self
1993
Story of a People (TV Mini Series documentary)
as
Host
Archive Footage
2021
TCM Remembers 2021 (TV Special)
as
Self / actress
References
Suzzanne Douglas Wikipedia
(Text) CC BY-SA