Name

Suzie Malone








Similar

Dita Von Teese, Catherine D'lish, Violet Chachki
Suzie Malone magic burlesque showgirl Performs Head's Off illusion at Lucky Strike Ultimate Jam Nit
Suzie Malone, Aussie Bombshell, is an Australian born burlesque performer, dance instructor and choreographer.
Contents
Born in Sydney, Suzie became a dancer as soon as she could walk. She trained as a tap, jazz and classical dancer before taking her talents to the stage.
Suzie was the principal burlesque showgirl in "Fantasy Las Vegas" at the Marrickville Casino showroom and performed nightly to packed houses for five years. Suzie found fame for her lavish costumes and spectacular production numbers.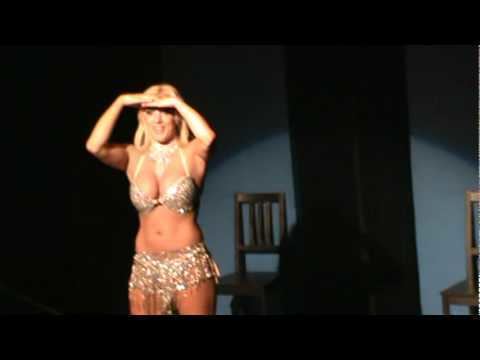 Her success down under landed her a dance cast role in Baz Luhrmann's "Moulin Rouge" film. Suzie was also a solo performer, producer and choreographer of her own female review show, "Wildkatz Australia."
Suzie Malone has thrilled audiences not only in her homeland Australia, but internationally as well. Suzie has performed all over the world in international cities such as Tokyo, Las Vegas, New York, Auckland, Sydney, and Miami.
Suzie is the only magic burlesque feature showgirl in the industry. She added magic to her performances to add originality and spice to her shows. Suzie specialises in magic, illusion and escape and works closely with magicians from the famous Magic Castle in Hollywood, California.
Suzie also serves as a burlesque instructor and choreographer in the United States.
Nominated Exotic Dancer's Newcomer of the Year 2006.
Her personal website can be found at http://www.suziemalone.net
Suzie malone black white magic burlesque show mirage las vegas 2011
The beginning
Suzie Malone was born in Sydney and became a classically trained dancer and choreographer. Suzie performed for The Duchess of York (then of the Royal British Family).
She won many regional and national titles as a champion dancer. She got her start after her agent asked her to fill in for a burlesque act that had to cancel a performance.
Suzie was a natural at incorporating performance skills with the art of the tease. She began captivating audiences in Australia and soon received an offer to tour in the US, which took her initially to Las Vegas. A national tour followed which found Ms. Malone building a solid fan base from Lubbock to Miami and Kansas to Memphis. "I had no idea that America would be so good to me", she said. "I've seen more of the country than most people that have spent their whole lives here. And I love it." Suzie is known for connecting with her audiences and club owners in a truly genuine way. "I think it's just the Aussie way," she claims. "I have fun, if this isn't fun, there's no reason to do it."
Acting
Suzie performed in Baz Luhrmann's feature film, "Moulin Rouge" and appeared on television series such as "Farscape", "Good News Week", "The Footy Show", and "Pizza" in her native Australia. She also appeared on American series "Made U Look" and "Court TV" as well as commercials and music videos.
Suzie was also a Mouseketeer – working for Disney Australia for 10 years as a child and adolescent.
Suzie starred in the Music Video "MILF" for the Australian rock band "The Dirty Skanks" for their album "Voluptosity".
Suzie Malone is currently on an American tour, performing as a featured burlesque entertainer across the country.
Neo-Burlesque
Neo-Burlesque is a pop culture missile. Originating in the 1860s, today's burlesque is a contemporary interpretive art form set to killer contemporary music and utilizing elaborate lighting, pyrotechnics, costumes, and props.
References
Suzie Malone Wikipedia
(Text) CC BY-SA