Occupation

Film, television actress

Movies




Similar

Sam Torrance, Patrick Mower, Jack Douglas (actor)
Suzanne Danielle (born Suzanne Morris; 14 January 1957) is an English film and television actress.
Contents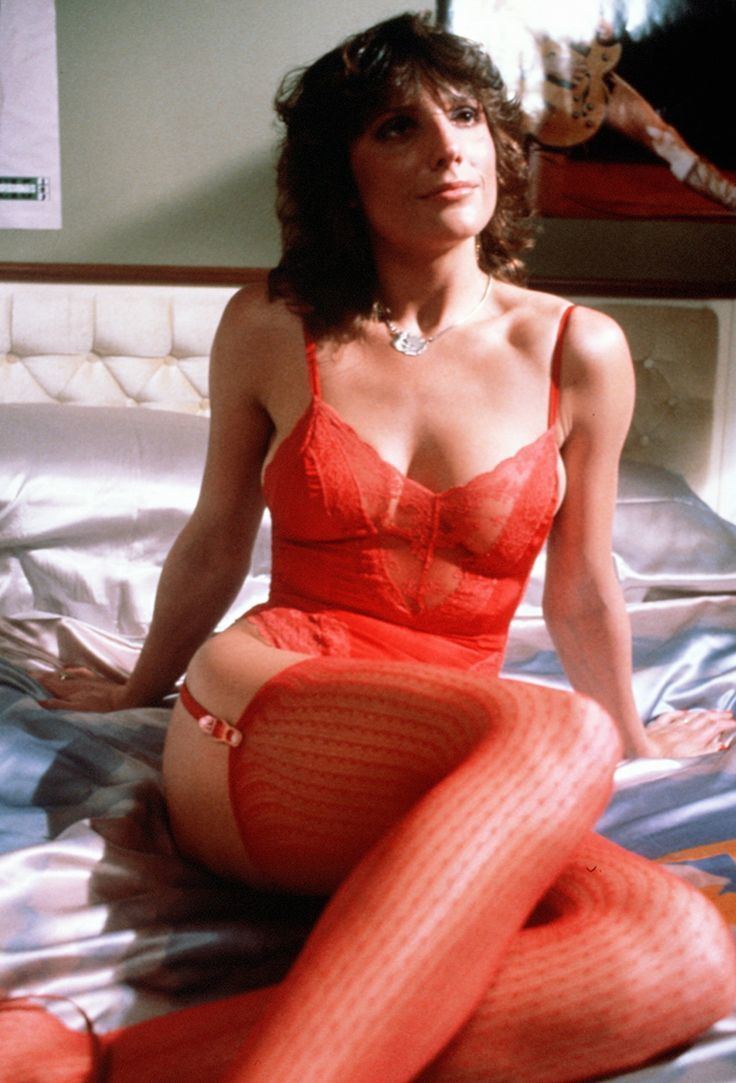 Morecambe wise show all that jazz with suzanne danielle
Career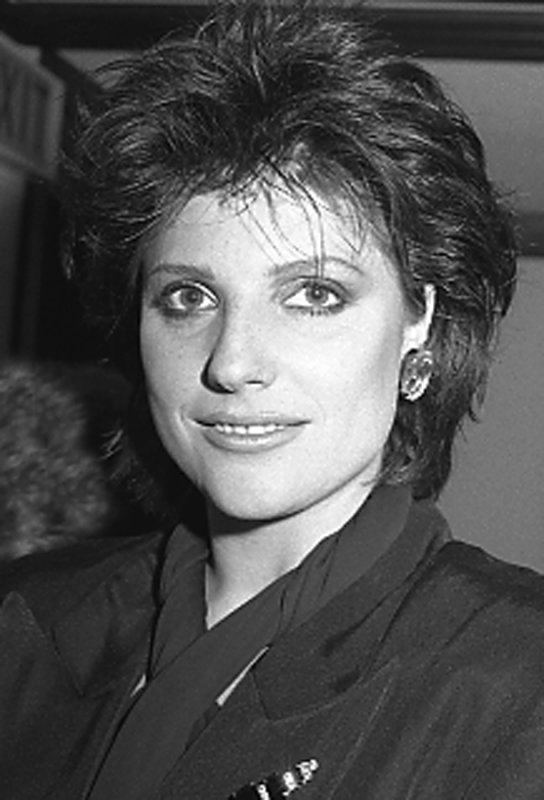 Danielle trained as a dancer at the Bush Davies School of Theatre Arts in Romford, Essex, which was her home town, and also went to the Bedfords Park Community School in Straight Road, Harold Hill. At the age of 16, she appeared in the West End musical Billy (1974), starring Michael Crawford. As a result of that, she was invited to appear as a dancer on a Bruce Forsyth show called Bruce and More Girls. An admirer of Cyd Charisse, after leaving school Danielle joined a dance group called The Younger Generation.
Screen
Danielle's first screen role as an actress was as "Pretty Girl" in an episode of The Professionals (Killer With A Long Arm), broadcast in January 1978. Her first film role was in The Wild Geese (1978), but her first credited part, in the same year, was for Carry On Emmannuelle, the last film in the original Carry On... series. One reviewer commented "Many of the stalwarts are featured but, apart from Kenneth Williams, they are reduced to support for the eponymous heroine in the athletic and long-legged person of Suzanne Danielle". In Arabian Adventure (1979) she plays a dancer and does a belly dance for Christopher Lee's Caliph. Her last film was The Trouble with Spies (1987) but filmed in 1984, in which she played opposite Donald Sutherland and Michael Hordern.
Television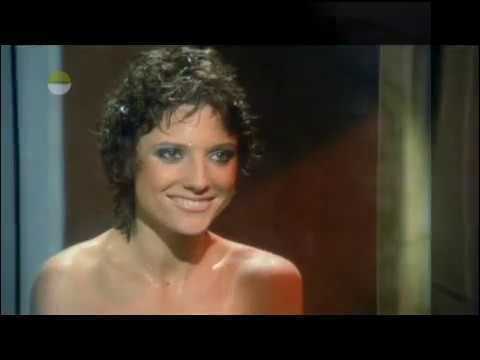 In the late 1970s and early 1980s, Danielle was reported to have "the monopoly on attractive, promiscuous good-time girls". Between 1979 and 1983, she was a regular face on British television. She was a team member on the TV game show Give Us a Clue and appeared in many other light entertainment shows including the Christmas 1984 edition of Blankety Blank. As an actress, she appeared in Doctor Who in the story Destiny of the Daleks, Hammer House of Horror, Morecambe and Wise, Tales of the Unexpected and became a frequent contributor to the Mike Yarwood series on ITV during the early 1980s, portraying Diana, Princess of Wales, opposite Yarwood's impersonation of Prince Charles.
Theatre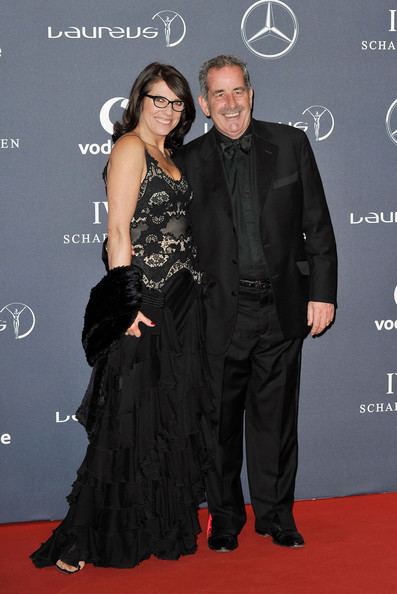 In 1982, she took to the theatre, in a touring production of John Murray's two person comedy The Monkey Walk, opposite Patrick Mower. This travelled as far afield as Singapore and New Zealand. In 1983, she starred in an exercise instruction album on vinyl and cassette, in the Shape Up and Dance series. In 1985, Danielle played the lead in a Christmas pantomime of Jack and the Beanstalk at Richmond, Surrey, supported by Jimmy Edwards, Kenneth Connor and Joan Sims.
Private life
For seven years, Danielle was the girlfriend of the actor Patrick Mower. In 1986, she met the golfer Sam Torrance, who proposed to her in 1987 on a Concorde flight on the way to play in the Ryder Cup in Columbus, Ohio. They got married in 1995, a surprise marriage that was arranged at Skibo Castle. She and Torrance have three children..
Television
The Professionals: Killer with a Long Arm (1978) – "Pretty Girl"
Morecambe and Wise Show: – various appearances
Doctor Who: Destiny of the Daleks (1979) – "Agella"
Give Us a Clue: – regular guest between 1979–83
Hammer House of Horror, The Carpathian Eagle (1980) - Natalie
Tales of the Unexpected: – Hijack (1981) "Millie" & Pattern of Guilt (1982) "Elaine Briscoe"
Jane (1982) - Lola Pagola
Royal Variety Performance: 8 November 1982
Filmography
Actress
1987
The Trouble with Spies
as
Maria
1983
California Cowboys
as
Pilar
1983
Jim Davidson's Special (TV Series)
- Episode #2.1 (1983)
1982
Mike Yarwood in Persons (TV Series)
as
Impressionist
1982
Strangers (TV Series)
as
Gail Merrian
- With These Gloves You Can Pass Through Mirrors (Part 2) (1982) - Gail Merrian
- Charlie's Brother's Birthday (Part1) (1982) - Gail Merrian
1982
Jane (TV Series)
as
Lola Pagola
- Episode #1.5 (1982) - Lola Pagola
- Episode #1.4 (1982) - Lola Pagola
- Episode #1.3 (1982) - Lola Pagola
- Episode #1.2 (1982) - Lola Pagola
- Episode #1.1 (1982) - Lola Pagola (credit only)
1981
Tales of the Unexpected (TV Series)
as
Elaine / Milly
- Pattern of Guilt (1982) - Elaine
- Hijack (1981) - Milly
1982
Cannon and Ball (TV Series)
as
She Who Runs Like the Deer and Bounds up the Mountains
- Episode #4.5 (1982) - She Who Runs Like the Deer and Bounds up the Mountains
1981
Mike Yarwood in Persons (TV Series)
- The Mike Yarwood Christmas Show 1981 (1981)
- Episode #4.1 (1981)
1980
Flash Gordon
as
Serving Girl
1980
Hammer House of Horror (TV Series)
as
Natalie
- Carpathian Eagle (1980) - Natalie
1980
Sir Henry at Rawlinson End
as
Candice Rawlinson
1980
The Morecambe & Wise Show (TV Series)
as
Nesta
- Episode #1.5 (1980) - Nesta
1979
The Golden Lady
as
Dahlia
1979
Doctor Who (TV Series)
as
Agella
- Destiny of the Daleks: Episode Four (1979) - Agella
- Destiny of the Daleks: Episode Three (1979) - Agella
- Destiny of the Daleks: Episode Two (1979) - Agella
- Destiny of the Daleks: Episode One (1979) - Agella
1979
Arabian Adventure
as
Eastern Dancer
1978
Carry on Emmannuelle
as
Emmannuelle Prevert
1978
The Wild Geese
as
Girl at Party (uncredited)
1978
The Stud
as
Woman in Men's Toilet / Disco Dancer (uncredited)
1978
The Professionals (TV Series)
as
Pretty Girl
- Killer with a Long Arm (1978) - Pretty Girl
Self
2002
Heroes of Comedy (TV Series documentary)
as
Self
- Mike Yarwood (2002) - Self (as Suzanne Danielle-Torrance)
1985
A Royal Night of One Hundred Stars (TV Special)
as
Self
1985
International Pro-Celebrity Golf (TV Series)
as
Self
- Episode #12.5 (1985) - Self
1984
Bring Me Sunshine (TV Special)
as
Artiste
1984
Blankety Blank (TV Series)
as
Self
- Christmas Blankety Blank (1984) - Self (as "Christmas Cracker")
1984
Royal Variety Performance 1984 (TV Special)
as
Self
1983
Babble (TV Series)
as
Self
- Episode #2.4 (1984) - Self
- Episode #1.9 (1983) - Self
- Episode #1.2 (1983) - Self
1984
Pot the Question (TV Mini Series)
as
Self
- Episode #1.2 (1984) - Self
1983
An Audience with Mel Brooks (TV Special)
as
Self - Audience member (uncredited)
1983
A Frame with Davis (TV Series)
as
Self
1983
Password (TV Series)
as
Self
- Episode #1.23 (1983) - Self
- Episode #1.21 (1983) - Self
1983
Forsyth's Follies (TV Movie)
as
Self
1982
On Safari (TV Series)
as
Self
- Christmas Special (1982) - Self
1979
Give Us a Clue (TV Series)
as
Self - Panellist / Self
- Episode #5.13 (1982) - Self - Panellist
- Episode #4.16 (1982) - Self - Panellist
- Episode #3.19 (1980) - Self
- Episode #2.8 (1979) - Self - Panellist
- Episode #1.6 (1979) - Self - Panellist
1982
The Royal Variety Performance 1982 (TV Special)
as
Self
1981
The Morecambe & Wise Show (TV Series)
as
Self - Guest
- 1981 Christmas Show (1981) - Self - Guest
1981
Punchlines (TV Series)
as
Self / Self - Star Guest
- Episode #2.16 (1981) - Self
- Episode #2.13 (1981) - Self
- Episode #1.4 (1981) - Self - Star Guest
1981
The Royal Variety Performance (TV Special)
as
Self
1981
The Pyramid Game (TV Series)
as
Self
- Episode #1.11 (1981) - Self
1979
Star Games (TV Series)
as
Self
- Episode dated 25 November 1980 (1980) - Self
- Episode dated 18 November 1980 (1980) - Self
- Episode dated 4 December 1979 (1979) - Self
1980
It's a Knockout (TV Series)
as
Self
- It's a Celebrity Knockout 1980 (1980) - Self
1977
Bruce and More Girls (TV Special)
as
Self
1975
Frankie and Bruce (TV Movie documentary)
1973
Doddy's Christmas Forces Show (TV Special)
as
Self - Dancer
Archive Footage
2023
X (Documentary) (completed)
as
Self
2011
Race Against Time (Video documentary)
as
Agella
2007
Davros Connections (Video documentary)
as
Agella
2007
Directing 'Who': Ken Grieve (Video documentary short)
as
Agella
2006
Carry on Quizzing (Video Game)
as
Emmannuelle Prevert (uncredited)
References
Suzanne Danielle Wikipedia
(Text) CC BY-SA