Born

November 3, 1983 (age 37) (

1983-11-03

)

Sao Paulo, Brazil

Spouse

Sandra Regina Gomes (m. 2014)

Siblings

Andreas Albert von Richthofen

Parents

Manfred Albert von Richthofen, Marisia von Richthofen

Similar

Hélio José Muniz Filho , Marcola , Edson Izidoro Guimarães
Suzane von richthofen em trememb
Suzane Louise von Richthofen (born November 3, 1983) is a Brazilian prison inmate who murdered her parents on October 31, 2002 with help from her boyfriend and his brother. She was put on trial in São Paulo in July 2006 and was sentenced to 40 years in prison.
Contents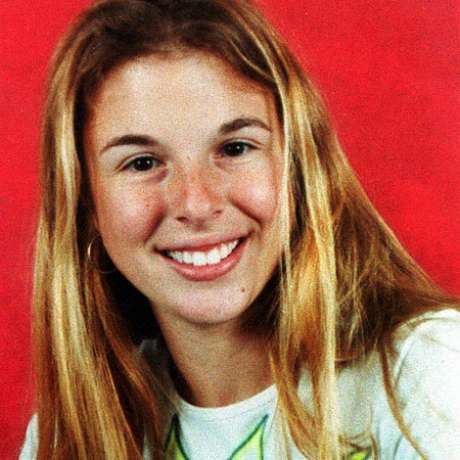 Entrevista de suzane von richthofen ao fantastico em abril de 2006
Life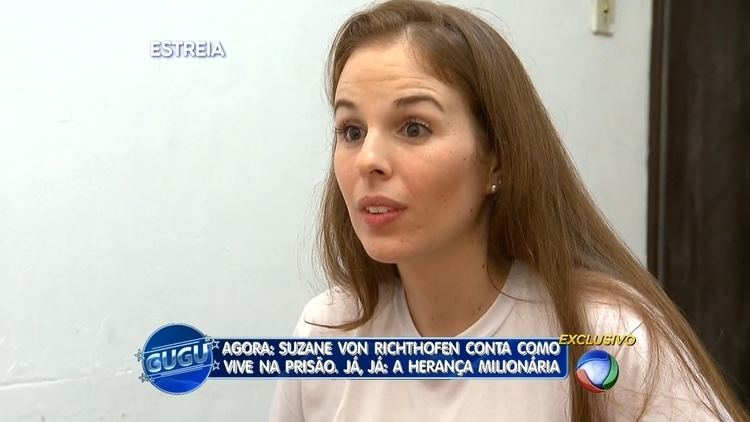 Born in São Paulo, Brazil, Suzane is the daughter of the German engineer Manfred Albert von Richthofen, and his wife, Marisia von Richthofen (née Marísia Sílvia Abdalla), a Brazilian of Lebanese descent. Her father was working as a director of the State Company for Highway Development in São Paulo, her mother was a psychiatrist. Suzane has a younger brother, Andreas Albert von Richthofen, born on April 26, 1987. Her father claimed to be a grandnephew of Manfred von Richthofen, German war pilot of World War I, but this is still disputed; the German von Richthofen family denies any link to them. After graduating from a German High School, Suzane studied law at the Pontifical Catholic University of São Paulo. She was described as happy, but a little shy. Suzane was known to have a good relationship with her parents and her brother. In the summer of 1999, she started practising Brazilian jiu-jitsu, where she got to know Daniel Cravinhos de Paula e Silva, who became her boyfriend and accomplice in the murder.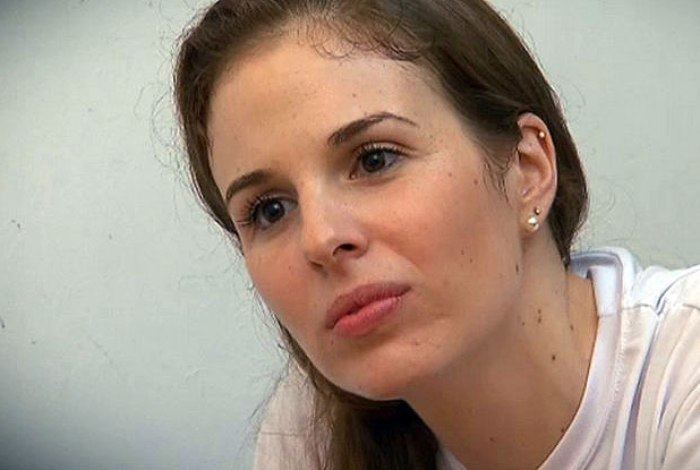 The declared net worth of the Richthofen clan is over 5.5 million dollars. However, prosecutors suspect that two anonymous accounts in Swiss banks, containing at least 10 million euros, were opened by Suzane's father in her name when she turned 18 in November 2001. The money is thought to be the result of corruption at DERSA - Desenvolvimento Rodoviário S/A, a company in which Manfred von Richthofen was the engineer responsible for the construction of the Mário Covas beltway. This project, originally budgeted to cost around US$ 340 million, in fact ran to over US$ 1 billion by the time it was complete. If the accounts are in her name, nothing prevents Suzane from gaining access to the money after serving her sentence.
Murder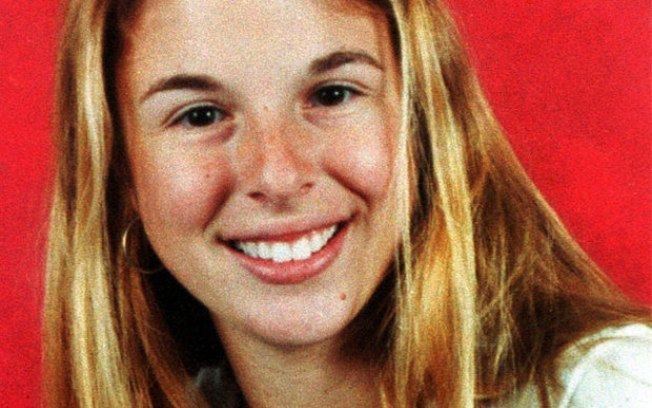 In the late hours of October 31, 2002, Suzane von Richthofen, who had planned the murder of her parents for months, checked if they were already asleep, then disconnected the alarm system of the estate and opened the door to her 21-year-old-boyfriend, Daniel Cravinhos and his brother, 26-year-old Christian Cravinhos, who had been waiting outside. The Cravinhos brothers went upstairs to the parents´ bedroom and hit them with iron bars before strangling them with towels. Suzane was waiting in the living room downstairs. After the murder was accomplished, the three youngsters simulated a break-in by pocketing money they found, spreading papers in the library, and creating a mess in the house. Then they left; Suzane and Daniel went to a motel, while Christian went to a fast-food restaurant. Early in the morning, Suzane and Daniel picked up her little brother, Andreas, then aged 15, at an internet cafe and went home, where they "discovered" the crime, called the police at once and told them their story.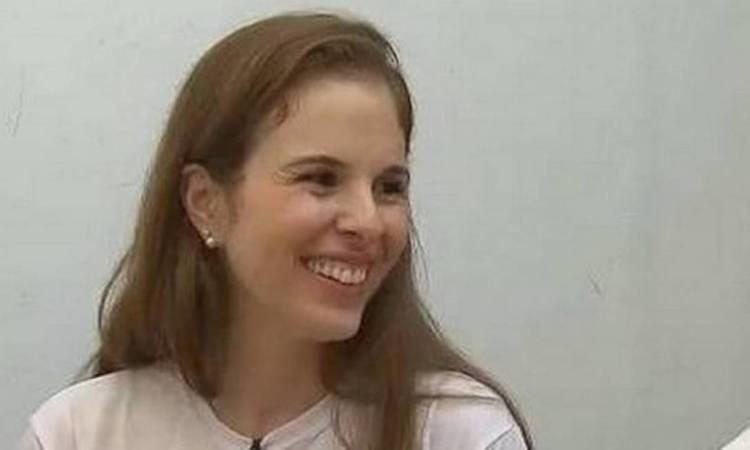 The investigating officers, however, doubted that the crime was a burglary and suspected that the perpetrators were known to the victims; they soon began to question the children and the employees of the Richthofen family. What made them suspicious was not only the crime scene, with the alarm system switched off and the papers spread very regularly, as if by design, but also Suzane's extraordinarily cold behavior - she was seen in the house's swimming pool with Daniel the day after the murder, and celebrated her 19th birthday with friends just hours after the parents´ burial. The investigators focused their attention on Suzane and her boyfriend and began shadowing them. The clue for the arrest came with Christian Cravinhos, who had bought a motorcycle a few days later and paid cash in 100-dollar bills. A few days later, on November 9, 2002 he was arrested, as well as his brother and Suzane, who soon confessed to the murder. Suzane was released from prison in May 2005, when the Supreme Court of Justice granted her habeas corpus. She then awaited her trial under house arrest.
Motives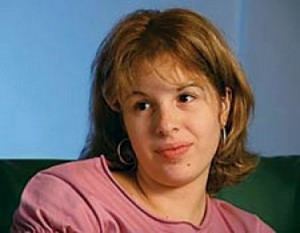 Suzane's parents, who at first allowed her relationship to Daniel Cravinhos, changed their opinion when they discovered that he used marijuana almost daily. Also, his lower-class background and his unwillingness to work or to attend school caused their disagreement. In July, 2002, her parents were on vacation, so Daniel moved in with the children for a month, much to Suzane's delight. When the parents came back home, Suzane suggested they buy her a flat in which she could live with Daniel, but her father refused, saying that she could do whatever she liked to only if she earned money herself. She continued meeting Daniel secretly. Suzane claimed that she did all for love, for fear that Daniel would leave her if the parents were not killed. Her lawyer, Denivaldo Barni, said that Suzane had no motive at all, but was forced to the crime by Daniel, whom she adored like a god.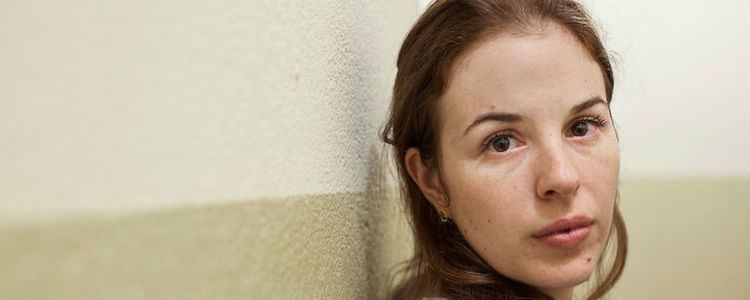 Another part of the motive may have been the parents' wealth, estimated at about seventeen million dollars, which Suzane would inherit in the event of the parents´ death. As Prosecutor Roberto Tardelli put it, Suzane wanted to "get her hands on the money and assets her parents had worked so hard to obtain"; she "wanted her freedom and independence without having to work for it". On trial, Daniel Cravinhos claimed that Suzane was physically violated by her father, which she and her brother Andreas von Richthofen deny. It was also claimed that the Richthofen parents were alcoholics, but in the autopsy no alcohol was detected in their bodies.
Trial
On June 5, 2006, Suzane Freiin von Richthofen, along with the Cravinhos, was put on trial in São Paulo, for homicídio qualificado, the equivalent of First Degree Murder in Brazilian law. The trial was delayed and finally started on July 17. On trial, Suzane blamed Daniel Cravinhos for everything, while the Cravinhos brothers claimed that they acted on her wishes. Prosecutor Roberto Tardelli, however, called Suzane the "mastermind" of the crime. Roberto Tardelli called for 50 years imprisonment for each of the three defendants. Suzane was described as a "personification of the evil blonde". On July 22, 2006 Suzane was sentenced to 40 years in prison for the crime. Daniel Cravinhos got the same sentence and his brother Christian was sentenced to 38 years for conspiracy.
As of May 2016, she is in custody in a women's prison outside São Paulo.
Brazilian public attention
The case generated significant media attention in Brazil due to the stark contrast between the brutal crime and what was initially perceived to be the personality of the daughter. While the Cravinhos brothers fitted the stereotype of the uneducated, unemployed, drug-addicted killers, this was not true for Suzane: She was a pretty, blonde girl from an upper-middle-class family of German and Lebanese descent, "well-behaved", always doing well at school, speaking three foreign languages and doing ballet. A discussion emerged in the Brazilian public about the worth of family values and the effects of education: Do a high standard of education and high class status lead to good character? The question as to whether Suzane was the evil mind behind the crime or just Daniel's tool was also widely discussed. Many people who initially were emotionally on Suzane's side, changed their opinion when a TV interview with her was shown. Before the interview, when the cameras were already on, she was instructed for the interview by her lawyer. He told her to cry out loud during the broadcast, to create public sympathy. In the outcome, however, the interview dealt a major blow to her credibility. In court, Suzane still was very cold, while the Cravinhos brothers were crying most of the time. At one occasion, she even started to laugh.
References
Suzane von Richthofen Wikipedia
(Text) CC BY-SA