Occupation

Actress, author

Siblings

Corbett Jonathan

Years active

1991–present







Full Name

Susannah Jane Corbett

Born

10 August 1968 (age 52) (

1968-08-10

)

Parents

Harry H. Corbett, Maureen Blott

Books

One Cool Cat!, Harry H Corbett

Grandparents

George Corbett, Mary Corbett

Similar

Sheila Steafel, Harry H Corbett, Wilfrid Brambell
Steptoe and Son - Harry H Corbett's Daughter on The One Show BBC
Susannah Jane Corbett (born 10 August 1968) is an English actress and author. Her acting career began in 1991 and she has performed on television, film and radio. As an author, she writes children's books.
Contents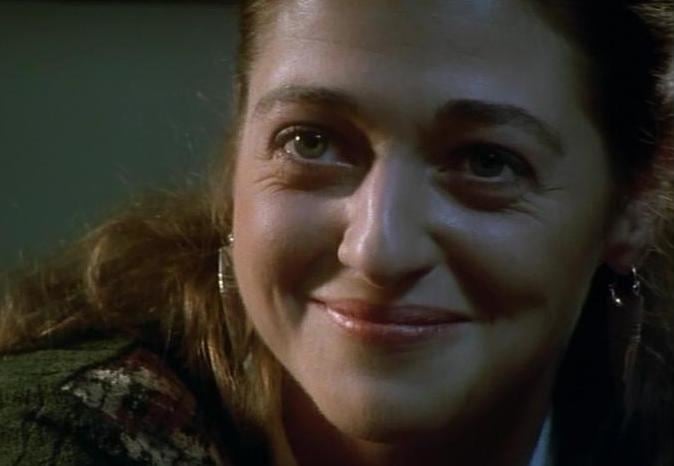 Early life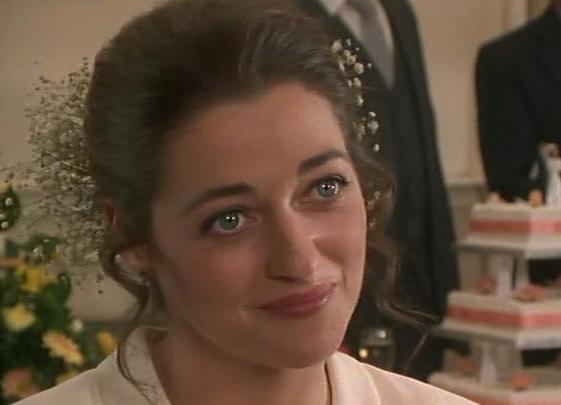 Born in Marylebone in London, Corbett is the daughter of actor Harry H. Corbett, known for the BBC Television sitcom Steptoe and Son, and his second wife Maureen. She attended Moira House Girls School in Eastbourne, East Sussex and trained as an actor at East 15 Acting School, Debden, Loughton, Essex.
Acting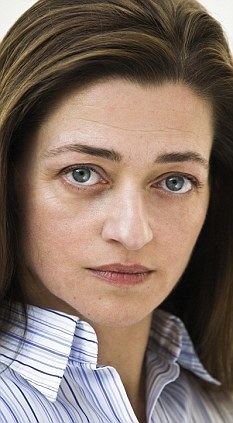 In 1991, Corbett had a small role, credited as "Lady in coach", in the adventure film Robin Hood: Prince of Thieves. In November 1991, she made her television debut, as Sadie Meadows in an episode of the ITV comedy-drama series Minder.
Her first major role came in 1993 in an episode of the third series of Peak Practice on ITV as a cystic fibrosis sufferer, Vanessa Machin. She is best known for her role as Ellie Pascoe, wife of one of the title characters, Peter Pascoe in Dalziel and Pascoe, a popular BBC television drama series based on Reginald Hill's novels. She appeared in the series regularly between 1996 and 2000, returning for a guest appearance in 2005.
She then returned to Peak Practice to play Kerri Davidson, the physiotherapist, for three series. Susannah appeared in Holby City during October 2015.
Author
Corbett started writing picture books for her children, and her first published work, Dragon's Dinner, was published on 20 August 2009. A second book, One Cool Cat, was published in spring 2011. She has also written the life story of her father, Harry H. Corbett: The Front Legs of the Cow , which was published in March 2012.
Personal life
Corbett lives in a cottage in Ashburnham, East Sussex with her family. She has two children.
Filmography
Actress
2010
Holby City (TV Series)
as
Sorcia Winters / Sorchia Winters / Anne Patching
- The Sticky Mess of Being (2015) - Sorchia Winters
- You and Me (2012) - Sorcia Winters
- From Here to Maternity (2012) - Sorcia Winters
- The Most Wonderful Time of the Year (2010) - Anne Patching
1996
Dalziel and Pascoe (TV Series)
as
Ellie Pascoe / Ellie Soper
- Dead Meat: Part 2 (2005) - Ellie Pascoe
- Dead Meat: Part 1 (2005) - Ellie Pascoe
- Above the Law (2000) - Ellie Pascoe
- Time to Go (1999) - Ellie Pascoe
- Recalled to Life (1999) - Ellie Pascoe
- On Beulah Height (1999) - Ellie Pascoe
- The Wood Beyond (1998) - Ellie Pascoe
- Bones and Silence (1998) - Ellie Pascoe
- Under World (1998) - Ellie Pascoe
- Exit Lines (1997) - Ellie Pascoe
- Deadheads (1997) - Ellie Pascoe
- A Killing Kindness (1997) - Ellie Pascoe
- Ruling Passion (1997) - Ellie Pascoe
- An Autumn Shroud (1996) - Ellie Soper
- An Advancement of Learning (1996) - Ellie Soper
- A Clubbable Woman (1996) - Ellie Soper
1993
Casualty (TV Series)
as
Sally Fielding / Lynne
- Love Hurts (2003) - Sally Fielding
- The Ties That Bind (1993) - Lynne
2003
Doctors (TV Series)
as
Jenny Reynolds
- Deliverance (2003) - Jenny Reynolds
1995
Peak Practice (TV Series)
as
Kerri Davidson / Vanessa Machin
- United We Fall (2002) - Kerri Davidson
- Gold (2002) - Kerri Davidson
- Accused (2002) - Kerri Davidson
- Betrayal (2002) - Kerri Davidson
- Assault (2001) - Kerri Davidson
- Unpleasant Reminders (2001) - Kerri Davidson
- Relationship Hounds (2001) - Kerri Davidson
- Unhappy Will/Claire's Revenge (2001) - Kerri Davidson
- Outsiders 2 (2001) - Kerri Davidson
- Bad Tony (2001) - Kerri Davidson
- Conduct Unbecoming (2001) - Kerri Davidson
- Bad Medicine (2001) - Kerri Davidson
- Blind Spot (2001) - Kerri Davidson
- Crossfire (2001) - Kerri Davidson
- Hidden Agendas (2001) - Kerri Davidson
- Suffer the Little Children (2001) - Kerri Davidson
- Prisoners of the Past (2001) - Kerri Davidson
- Together We Stand (2001) - Kerri Davidson
- Trust in Me (2001) - Kerri Davidson
- Win Some, Lose Some (2001) - Kerri Davidson
- Still Waters (2001) - Kerri Davidson
- Electricity (2000) - Kerri Davidson
- Masquerade (2000) - Kerri Davidson
- Walls of Jericho (2000) - Kerri Davidson
- Playing God (2000) - Kerri Davidson
- Keeping Up the Act (2000) - Kerri Davidson
- Divided We Stand (2000) - Kerri Davidson
- Lonely Hearts: Part 2 (2000) - Kerri Davidson
- Lonely Hearts: Part 1 (2000) - Kerri Davidson
- On a Clear Day (2000) - Kerri Davidson
- Skin Deep (2000) - Kerri Davidson
- Hit and Run (2000) - Kerri Davidson
- For Love of the Child (2000) - Kerri Davidson
- Hopes and Dreams (2000) - Kerri Davidson
- Last Orders (2000) - Kerri Davidson
- Faith, Hope & Love (2000) - Kerri Davidson
- Turning Tides (2000) - Kerri Davidson
- A Test of Faith (2000) - Kerri Davidson
- Ghosts (2000) - Kerri Davidson
- Truth or Dare (2000) - Kerri Davidson
- Once Too Often (2000) - Kerri Davidson
- Language of the Eye (2000) - Kerri Davidson
- Letting Go (2000) - Kerri Davidson
- Family Values (2000) - Kerri Davidson
- Close to Home (2000) - Kerri Davidson
- Other Lives (1995) - Vanessa Machin
1995
The Bill (TV Series)
as
Laura Winters
- Under the Doctor (1995) - Laura Winters
1995
First Knight
as
Young Woman in Crowd
1995
A Mind to Murder (TV Movie)
as
DS Kim Horrocks
1993
Screen One (TV Series)
as
Judith
- The Bullion Boys (1993) - Judith
1991
Minder (TV Series)
as
Sadie Meadows
- Too Many Crooks (1991) - Sadie Meadows (as Suzannah Corbett)
1991
Robin Hood: Prince of Thieves
as
Lady in Coach
Self
2001
All-Star Family Fortunes (TV Series)
as
Self
- Heartbeat vs Peak Practice (2001) - Self
1994
The Good Sex Guide (TV Series)
- Episode #2.1 (1994)
References
Susannah Corbett Wikipedia
(Text) CC BY-SA