Susan Loy (born 1951) is an American artist, calligrapher, and author best known for her "Literary Calligraphy" watercolor paintings of the Language of Flowers and the White House Easter Egg Roll. These paintings combine hand-lettered classic quotations from William Shakespeare, Emily Dickinson, Biblical sources, etc. with finely-rendered illustration done with steel pens and brushes.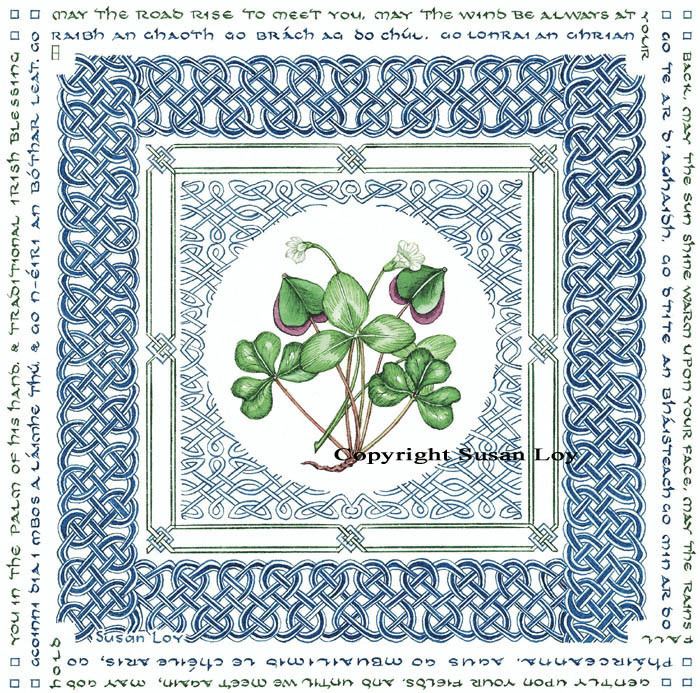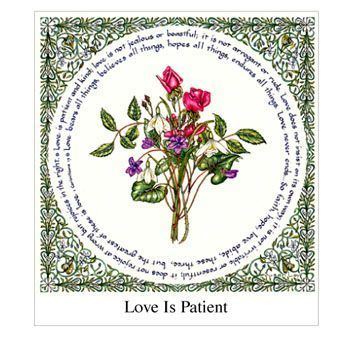 Loy was a 1969 graduate of Midpark High School in Middleburg Heights, Ohio. She graduated in American Studies from Miami University in Oxford, Ohio. Loy's graduate studies included art history, literature, and geography at Ohio State University.
She worked as a research associate at the Columbus (Ohio) Museum of Fine Art and as a geographer at Battelle Memorial Institute, also in Columbus, Ohio.
Loy took a calligraphy course in Columbus in 1978 and was captivated; she later explained that the pen was like a magic wand when she picked it up. She felt that her research background in cognitive geography and art history brought her into the art world "through the back door," rather than gaining entrance through studio classes as is typical for most artists.
It was during the 1980s that Loy developed the circular mandala combined with calligraphic hand-lettering that has become her style. The art columnist for The Roanoke Times dubbed Loy's works a mix of "magic circles, calligraphy, and philosophical texts." Loy told a reporter that she had adopted a "commercially refined style for the calligraphy."
In 2000, the coordinator of the Yankee Peddler Foundation in Medina, Ohio stated that, "Ms. Loy's Literary Calligraphy demonstrates how type blossoms into art in a calligrapher's hand."
In 2008, Loy estimated that she had completed 150 modern mandalas.
Loy has completed numerous paintings and authored a book on the Language of Flowers. The March, 1994 edition of Victorian Sampler magazine featured Susan in an article entitled "The Language of Flowers." Loy wrote an article for the Emily Dickinson International Society where she described her artistic process for painting a suite of Dickinson poems. In 2001 Susan Loy's book on the Language of Flowers, Flowers the Angel's Alphabet, was published. It won the 2002 Benjamin Franklin Award for the Gardening/Agriculture category and for the Reference category from the Independent Book Publishers Association.
A highlight of Loy's career was her 3-year relationship with the White House Easter Egg Roll. In 1997, Loy was chosen as the Easter egg artist for the state of Virginia whose painted egg was displayed at the White House. Loy was chosen to serve as 1998 Artist-on-the-Lawn and to create the program cover for the 1998 White House Easter Egg Roll and to capture impressions of that event. As Artist on the Lawn, Loy painted "The White House Easter Egg Roll, 1878-1998" as the official poster for the 1999 event, and presented it to the President Bill Clinton and First Lady Hillary Clinton.
Loy's hand-lettering of the U.S. Constitution project began after the September 11 attacks in 2001 when she was stopped by the police of three separate occasions beginning in May 2002. She began her Constitution paintings with the preamble. Susan spoke to several school classes on Constitution Day, September 17, 2007.