Name

Sunil Dabas







Female kabaddi coach sunil dabas faints falls from dais
Sunil Dabas is a coach of national female Kabbadi team of India. Over the years, she has coached her team to win six gold medals, including the 2010 Asian Games and the World Cup-2012. She was awarded the Dronacharya Award in 2012, and Padma Shri in 2014 by Government of India.
Contents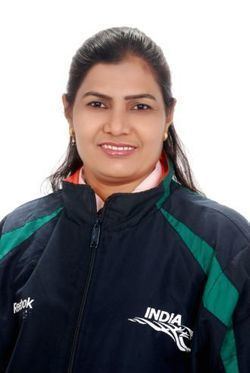 She is an assistant professor and HoD of physical education at Dronacharya Government Postgraduate College, Gurgaon.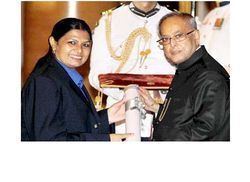 Suno saheli with dr sunil dabas women kabaddi coach kapil pandey
Biography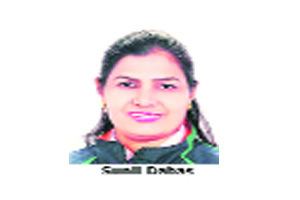 Dabbas was born and brought up in Mohammadpur Majra village in Beri tehsil, of Jhajjar district, Haryana, India. After her schooling at her native village, she did her M.A. and Master of Physical Education (MPhEd), from Maharshi Dayanand University, Rohtak, thereafter she did her M. Phil from Kurukshetra University, and Ph.D. in sports psychology from Agra University.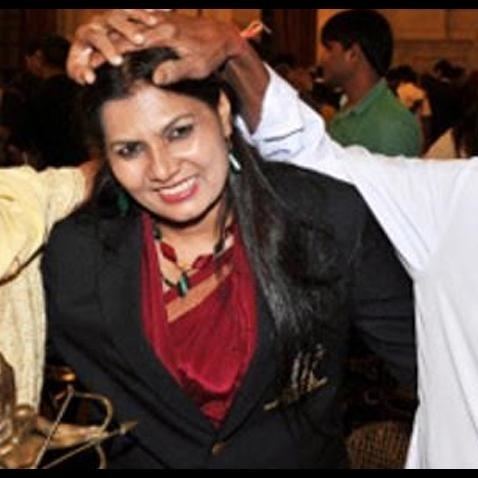 Born and brought up in an ordinary farmer family of a small village Mohamadpur Majra, Distt. Jhajjar, Haryana where female faces many socio-economic barriers in their upbringing. In terms of sex-ratio distt. Jhajjar is placed at the bottom in NPR 2011. Overcoming obstacles her battle against such an orthodox society found a new dimension in the achievement of Padma Shri and Dronacharya Award, highest award presented by Hon'ble President for the excellence in sports coaching. She became Haryana's maiden and Indian Kabaddi's first ever female coach to receive such a prestigious award. Since 2005 She has been rigorously training Indian national women's kabaddi team for International events. Her sincere efforts reaped fruits in the form of 7 Gold medals for the country Fight against the conservative society was not only a herculean task for her but also for her entire family. She was raised in such a village where wearing even ironed clothes was considered a taboo. Practising in track paints was a utopian dream for a girl. Such struggles and experiences made her stronger and more focused in life. Sweltering under the scorching sun in the fields, walking 2 miles down the road to reach school to being the only girl from the village to continue higher studies, shaped and moulded her into the person she is today. Her educational journey started from a Govt. Primary school till the completion of Ph.D. Degree. While most of the girls in her village dropped out of Primary School as there was no exclusive school for them and mindset of the people did not allow them (girls) to step out of the village to pursue their educational dreams in co-educational institutions. Her unquenchable thirst pushed her to excel in academics as well as sports. She was not only the university gold medalist (M.A. Phy. Edu) but also the best athlete for two consecutive years. She has cleared NIS NET and presented several research papers in national and international seminars. Presently, She is working as HOD (Physical Education) in Dronacharya Govt. P.G.College, Gurgaon and providing value based education and sports coaching. Dearth of coaching facilities and skilled coaches, especially in team games, inspired her to choose sports coaching as a career to shape the unstructured sports talent. It gives her immense pleasure and satisfaction to witness tremendous transformation in the mindset of people of her remote area. Her consecutive achievements stimulated this transformation. Various felicitation programs organized by the villagers to celebrate her success encouraged the girls to step forward in realizing their dreams. With the support of state govt. and villagers construction of a stadium and first state women's Kabaddi Academy is in full swing. Such opportunities are helping sports persons in unleashing their hidden talents
Career
She has been the coach of national female kabaddi team since 2005.
Under her, the team has won seven gold medals in international championships.
It includes:-
2006 South Asian Games,
2nd Asian Championship in 2007,
3rd Asian Championship in 2007,
2009 South Asian Games,
2010 Asian Games
2012 Women's Kabaddi World Cup
2013 Indoor Asian Games.
She has presented several research papers in national and international seminars.
Presently, She is working as HOD (Physical Education) in Dronacharya Govt. P.G.College, Gurgaon and providing value based education and sports coaching.
ACADEMICS:
B.A.(with maths), M.A. (Public Admn.), M.A(Physical Education with Gold Medal), N I S, NET(UGC), M.Phil, Ph.D.
Awards
Name included in LIMCA BOOK OF RECORDS-2016 as ONLY WOMEN COACH in India who has been awarded both Dronacharya Award (2012) and Padma Shri (2014).
She was awarded Dronacharya Award for excellence in sports coaching, by the Government of India, in 2012. She was the first woman coach from Haryana and Indian Kabaddi and the fourth in India to receive such award.
She was awarded Padma Shri, the fourth highest civilian award in India in 2014 and became the first in Indian Kabaddi fraternity who received this prestigious award.
She was also awarded Sports Women Achiever Award, for excellence in sports by Govt.OF Haryana 2014.
Details of Sports coaching achievements of SUNIL DABAS
at International Level
1. 4th Indoor Asian Games SOUTH KOREA 2013 GOLD
2. 1st WOMEN WORLD CUP PATNA, 2012 GOLD
3. 16th ASIAN GAMES CHINA 2010 GOLD
4. 11th SOUTH ASIAN GAMES, DHAKA 2010 GOLD
5. 3rd ASIAN CHAMPIONSHIP MADURAI 2008 GOLD
6. 2nd ASIAN CHAMPIONSHIP TEHRAN 2007 GOLD
7. 10th SOUTH ASIAN GAMES SRI LANKA 2006 GOLD
References
Sunil Dabas Wikipedia
(Text) CC BY-SA