4.8

/

10

Alchetron

4.8

Rate This




Director

Lee Demarbre




Running time

1h 31m




Genres

Horror, Thriller




Language

English






Duration




Initial DVD release

November 10, 2009




Country

Canada







Release date

November 2, 2009 (2009-11-02) (United Kingdom)November 10, 2009 (2009-11-10) (Canada)




Writer

Travis Stevens (story), Sean Hogan (screenplay), Christine Conradt (screenplay)




Cast

Ashley Greene

(Summer Matthews),

Stephen McHattie

(Gant Hoxey),

Peter Mooney

(Tom Hoxey),

Dani Kind

(Amber),

Sean Tucker

(Cliff),

Cinthia Burke

(Jessie)



Tagline

In this house, within these walls, one family has a deadly secret.




Similar

Case 39, Just a Walk in the Park, House at the End of the Street
Summer s blood la bande annonce
Summer's Blood (also known as Summer and Summer's Moon) is a Canadian horror film starring Ashley Greene. It was released directly to DVD on November 10, 2009.
Contents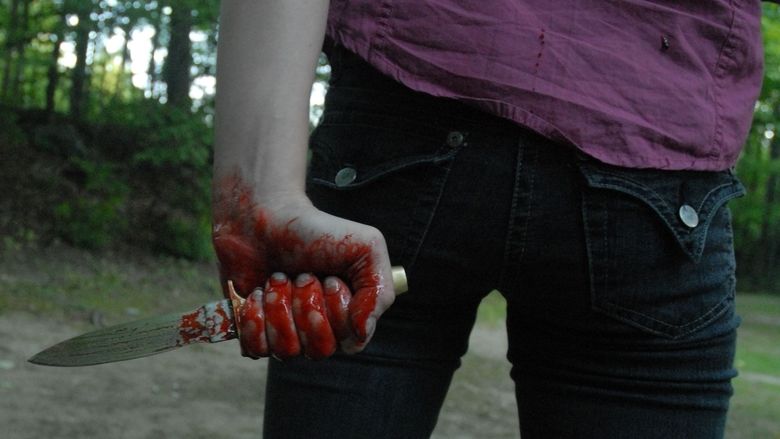 Summary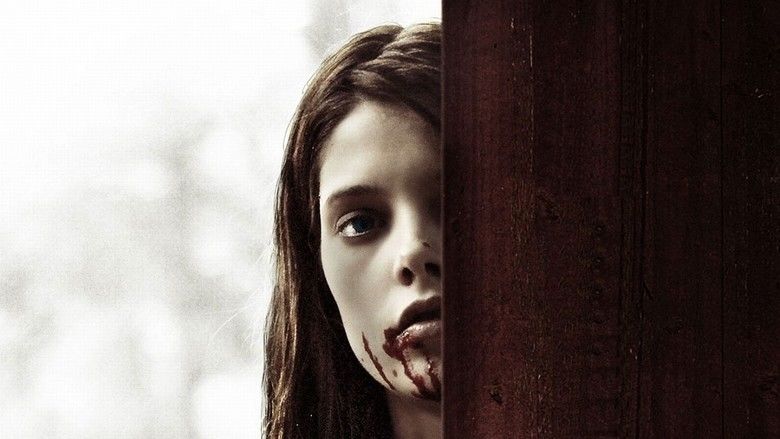 Summer (Ashley Greene) is hitchhiking along the side of the road when a man pulls over. He asks her where she's going, and she tells him; he says he's going through that town and that it was no trouble. Maybe, for this favor, she would do a favor for him. He expects Summer to pay him with giving him oral sex. Summer pulls out a gun and tells the driver to keep his eyes on the road. Summer is next seen in a gas station. Summer shoplifts food and accessories at a store in a small town. The sheriff (Paul Whitney) watches Summer from a distance. He approaches Summer, informing her that "people around here pay for their items." Summer throws down a rack of store goods. She runs away. The sheriff falls over the rack.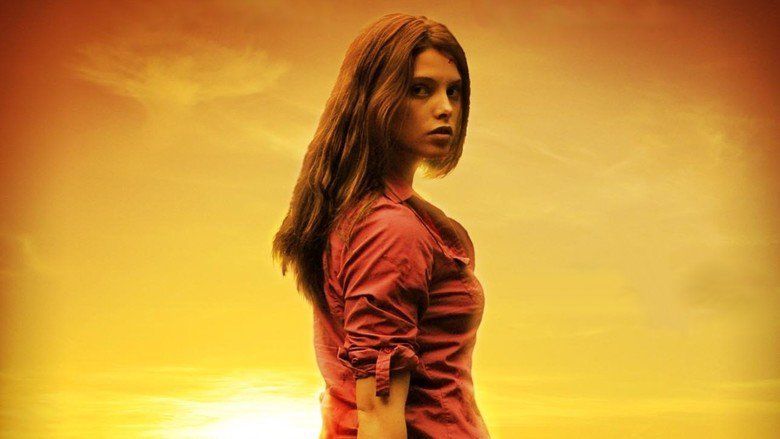 Summer runs outside. A young man Tom Hoxey (Peter Mooney) tells Summer to hide inside his truck. Summer is reluctant to accept Tom's offer, but he urges her to hurry up or else the sheriff will find her. Tom drives off with Summer. She asks Tom the reason he helps her to escape the sheriff. He claims the sheriff previously busted him for a drinking charge. At a local bar, the two of them have a few drinks. They chat about Summer's travels. Summer is obviously a confident girl who can take care of herself. Tom takes Summer back to his home. Summer discovers that Tom lives with his mom, Gaia (Barbara Niven). Tom is direct with Summer, so the two agree to go upstairs and have sex. As they are having sex, the audience then sees Gaia outside Tom's door, listening to him and Summer having sex.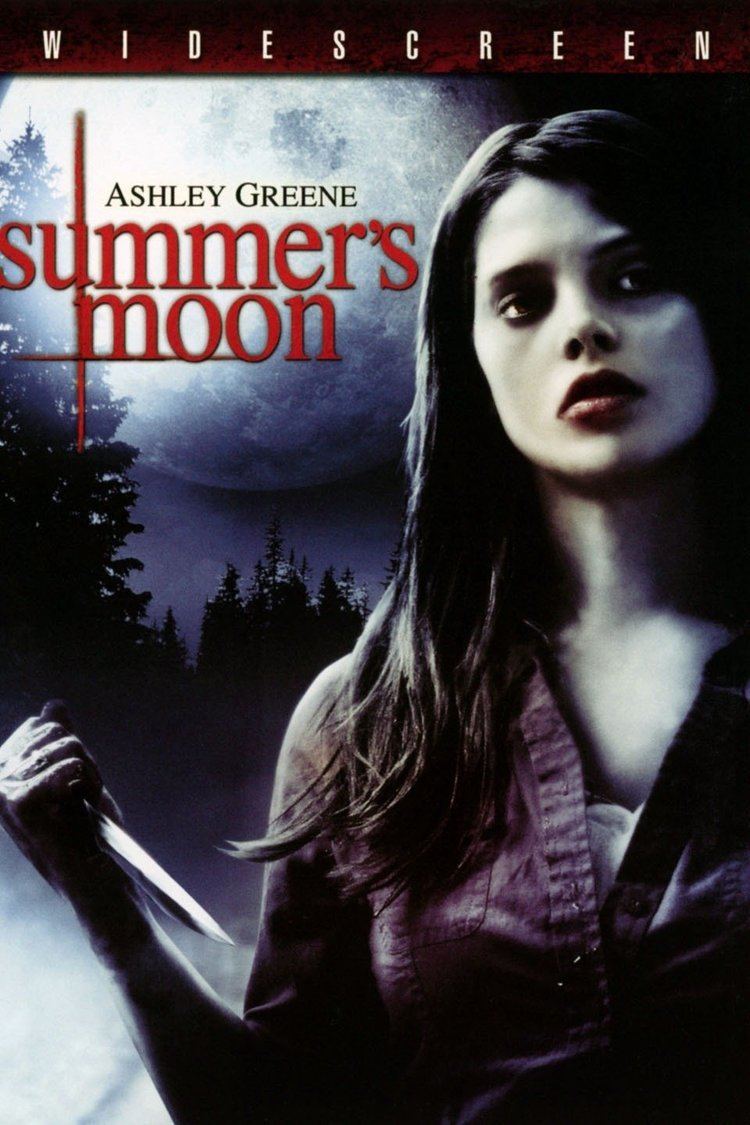 In the morning, Summer wakes up and puts her clothes on. She scavenges the kitchen, taking money from a jar. Tom enters the kitchen. He tells Summer she can stay. Summer is not interested. She tells Tom he was good last night, and that she wanted to avoid the awkward morning goodbye. Tom refuses to let Summer leave, continually telling Summer she can't leave. Summer pulls out a gun, threatening Tom to let her go or else she'll take action. Tom's mother Gaia smacks Summer on the back of her head with an object. Tom shows his mom that in his hand are the bullets to Summer's revolver, reassuring her that he had it under control.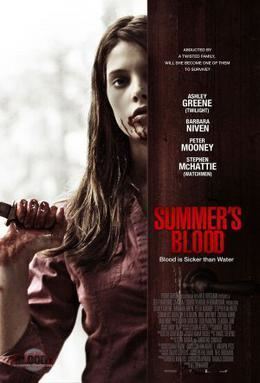 Summer is stored in the basement. A frail young woman Amber (Danielle Kind) is also held hostage; that the lack of sun is what's hurting Amber, not Tom. Tom tells Summer that he considers the basement as his garden. The girls make his garden look beautiful. The audience then discover Tom is a serial killer after he shows Summer a skull of a deceased girl. Summer says that he killed the girl, and Tom, angry, hits her, insisting he would never kill any of his girls.
Amber's father Darwin is released from jail. He notices his home is a mess, and that there's rotten food in the fridge. Darwin asks the sheriff whether he has heard from Amber, saying that he heard around town that Amber was hanging around Tom. The sheriff is biased toward Darwin, dismissing him and telling Darwin that Amber probably left town for a while, as she had before. Summer tries to survive in the basement by antagonizing Tom. She is defiant toward Tom and his mother. When Summer and Amber are alone, Summer tells the weakened Amber to grab the tools hanging on the wall. Amber, at first, is delrious, not understanding what Summer means. Amber asks for "Daddy," and Summer uses that to make Amber get up and limp toward the tools. Amber, weakened, falls on the ground, hits her head on a brick, and dies.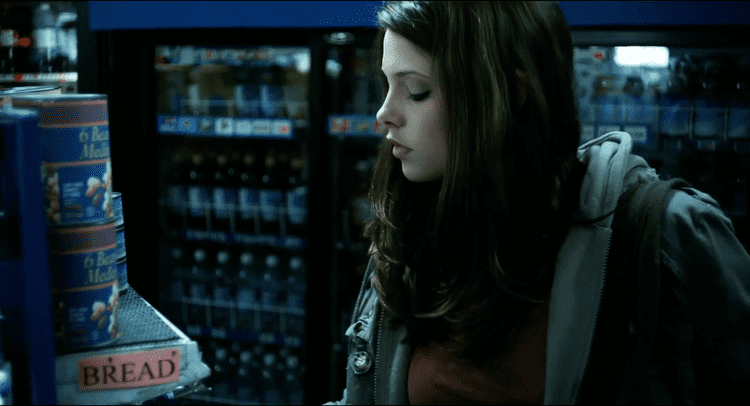 Tom is pissed off that one of his girls died. He takes any deaths seriously. Tom's garden is special to him since his father locked him in the basement as a child that was where he first started growing his plats. Tom is told to get rid of Summer. His mother feels that keeping the garden is too dangerous since Darwin is snooping around town. Tom, angry, pins her to the table, forcing her to give in and say that he is right, before kissing her. She pushes him off, but touches herself after Tom leaves the room.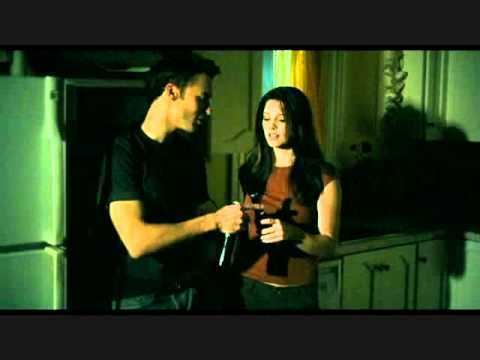 Summer is left alone in the basement. Tom searches Amber's purse, finding an old picture and a journal, which forces Tom to realize that he only has one "garden angel" left. He gives Summer water, and when she behaves he unlocks Summer from the chains and gives Summer a bath upstairs. However, she tries to run again. After that, Tom and his mother search Summer's purse and find an old letter. Whatever it is, upsets Gaia, and she goes downstairs, pulling Summer's chin back and forth before giving Summer permission to work upstairs while Tom is home. She must stay in the basement when Tom and the mother are gone.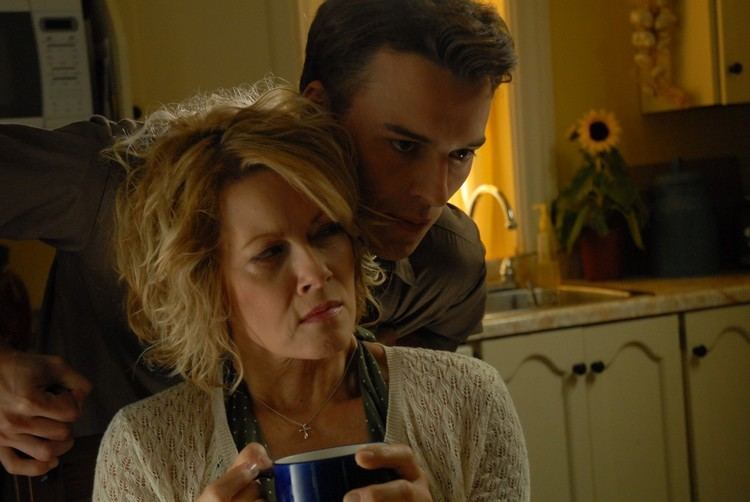 Tom's father Gant Hoxey (Stephen McHattie) is on his way home, after calling that night that after she found the letter in Summer's purse. She sounds upset, he said, and he wants to know why. He realizes he has a surprise at home. Tom and Summer have sex again. Summer is obviously manipulating Tom, telling him she loved him when he told her to. The two talk about their future plans to leave. Tom wants to stay in the home, but Summer has other plans. The next day in a clothing shop that Gaia works in the sheriff informs Gaia that Darwin is worried about Amber's whereabouts. She tells the sheriff she hasn't seen Amber. Darwin asks Tom to stop by to help him on a stove since Tom is also a handyman. Tom agrees. Darwin asks Tom about Amber. He tells Darwin he hasn't seen his daughter in a couple months. Tom works on Darwin's oven. He tells Darwin that Amber must have left to watch a music band.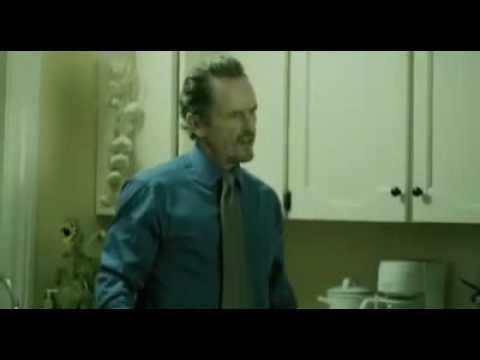 Jessie (Cinthia Burke) is a local mechanic that is a witness to Tom being with Amber, telling Tom that Darwin had stopped by asking after his daughter and she mentioned seeing Amber with Tom. Tom decides to take Jessie hostage to prevent her from speaking to Darwin again. Tom is injured in the basement after Jessie, who he tied up, manages to get the ropes off her wrist and getting a knife from her ankle and stabs him on his leg. Tom asks Summer to give Jessie water. Jessie thinks Summer and the rest of the bunch are expecting her to become a sex slave. She agrees to do anything sexual, if only to survive. Summer begs Jessie to stay quiet, obviously scared for her. Jessie begs her not to leave her alone, but she's scared of Tom and goes back upstairs.
The next day, after Darwin goes to Jessie's mechanic shop and finds Tom's handyman cards on the ground after Jessie rips his pocket, he drives to Tom's house. Summer attempts to escape as Darwin drives up to the front of the home. Summer enters Darwin's car, frantic about leaving the home right away. Darwin asks Summer if he daughter is in the home. Tom shoots a perfect shot, blowing apart Darwin's head. Summer runs out of the car. She tries to escape, but Tom shoots a shot next to her foot, and she pauses as Gaia pulls up, seeing the blood all over Summer and Darwin's car.
Summer is restrained again in the basement, to Jessie. The father arrives home. He visits downstairs to see Summer. Gant tells Summer her mother never told him about her existence, telling her that her mother told him she miscarried Summer. Summer connects the dots and realizes that Gant is her father. She came looking for her father; however, she finds a monster. Gant guts Jessie, forcing Summer to watch, after he lets Summer go upstairs. The family have a cake. Tom defies his father, informing him he is not going to take Summer. Gant makes a joke that he is in love with his sister saying that "has a hard-on" for her. The next morning, as they're all sitting down for breakfast, Gant informs them that he's going to take Summer with him. Tom insists that he isn't, that Summer is going to stay with him. They fight, and Gant belittles him, calling him a "pussy" and throwing him into the next room.
Tom walks out with a gun and threatens his father, asking if he's a man now. Gant takes the gun from Tom, shooting him to death. Summer is shocked. Tom's mother is saddened to see her son dead. Gant also shoots Gaia dead after she realizes, and says that it was Gant's plan all along - to get rid of his old family to make a new one. He tells her that she's right, and forces Summer to leave with him. Gant and Summer leave the home. They drive to a nearby park. Gant approaches a woman who is having a picnic. Summer walks up to her father and stabs him to death. The picnic woman screams, pleading Summer to not to killer her too. Summer tells the woman he was going to "kill you, and then me eventually." The movie ends.
Cast
Ashley Greene as Summer Mathews
Peter Mooney as Tom Hoxey
Barbara Niven as Gaia
Stephen McHattie as Gant Hoxey
Peter Michael Dillon as Darwin
Cinthia Burke as Jessie
Paul Whitney as the Sheriff
Sean Tucker as Cliff
Daniel Simpson as Bartender
Teri Loretto as Twila
Danielle Kind as Amber
Allison Graham as a Pretty Woman
References
Summer's Blood Wikipedia
(Text) CC BY-SA
Summers Blood IMDb
Summers Blood themoviedb.org