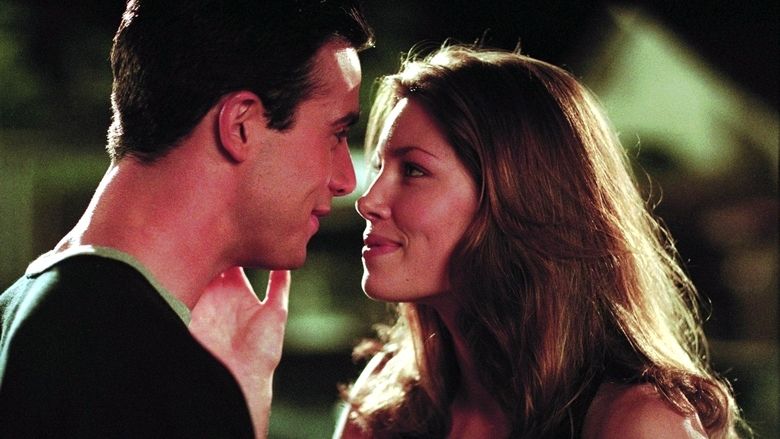 Ryan Dunne (Freddie Prinze, Jr.) is a local baseball prospect who gets an opportunity to play in the Cape Cod Baseball League for the Chatham Athletics. Dunne was born and raised in Chatham, Massachusetts and dreams of playing in the major leagues. He helps his dad with his landscaping business and takes care of Veteran's Field, where the Chatham A's play. During this time of year, wealthy families come to town to vacation, and live on Shore Road, the wealthier part of town.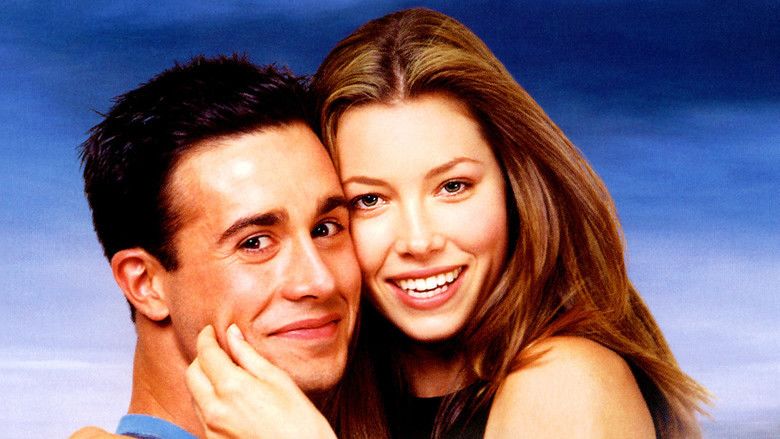 Ryan, in his dedication to making the pros, he has sworn off girls and beer to avoid distractions, even to the point of sleeping on the field the night before the first practice. But after partying with his friends, and sleeping with Dede Mulligan (Brittany Murphy), he oversleeps, is missing his clothes, and shows up late to practice inside the clubhouse, wearing Dede's clothing. The next day, Ryan sees Tenley Parrish (Jessica Biel) for the first time, as he and his father are mowing the Parrish family's lawn. That evening, Ryan joins his friends and teammates at the bar, The Oasis, managed by his older brother Mike (Jason Gedrick). Before tensions get high between Ryan and the rival pitcher and teammate Van Leemer (Corey Pearson), Brubaker (Matthew Lillard) ushers him off to meet some ladies nearby, one of them being Tenley.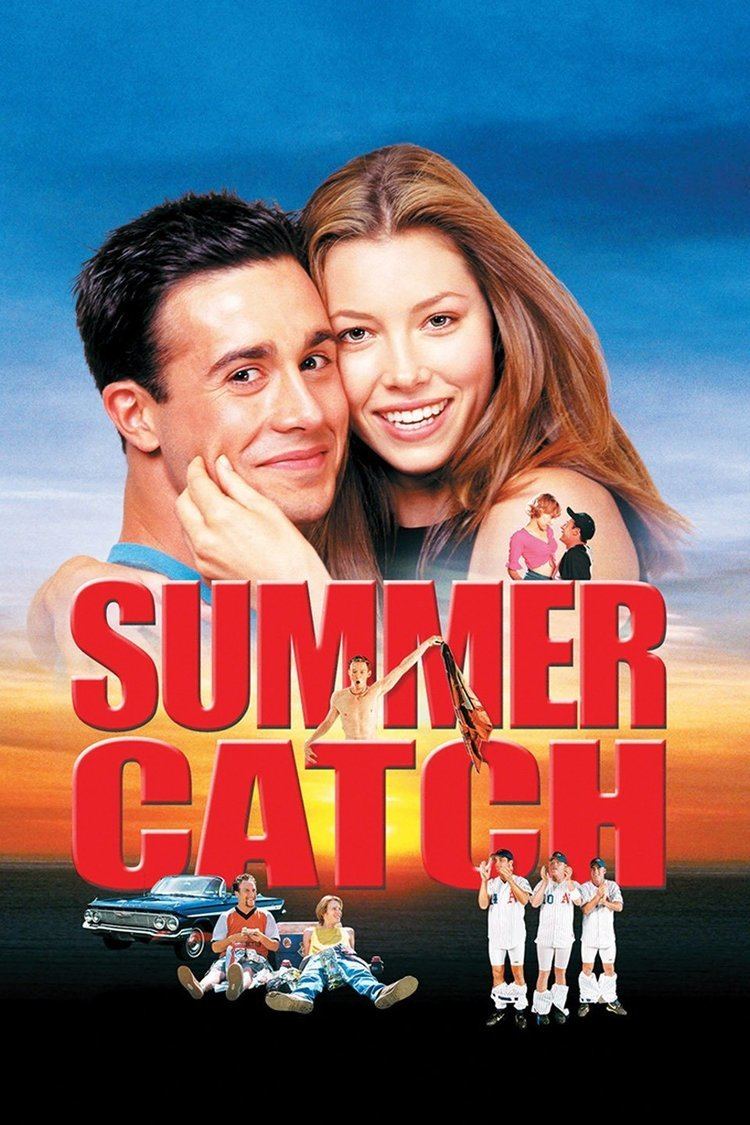 The next day, the A's have their first game of the season, where Van Leemer shines pitching a shut out, while Ryan is told to walk the stands for donations. That evening at the Oasis, a scuffle starts up between Van Leemer and Ryan's local friends Auggie Mulligan (Gabriel Mann) and Pete (Jed Rhein). Ryan comes over to break it up, but is stopped by his brother Mike and told to go outside. He storms off as Tenley comes in, who follows him outside. She teases him about his baseball uniform that she saw him in earlier, and they share their first kiss. The next night Ryan is pitching in his first game of the season. The game goes well for the A's until the last inning when Ryan gives up a grand slam, allowing the other team to take the lead and win the game. Ryan returns home from the game, to find his dad drunk and upset about the loss. Later, Ryan goes to see Tenley where he confides about his rocky relationship with his father and concerns about failing as a baseball player. She tells him that if he wants to succeed, he needs to take bigger risks. The next morning, they both get lectures from their parents about their love life. Tenley's dad (Bruce Davison) smugly tells her that he invited her ex-boyfriend to come visit. She storms off angry at the news, and later that night, she and Ryan take an evening swim in her pool as it's raining, falling in love with each other, before being chased off by her dad.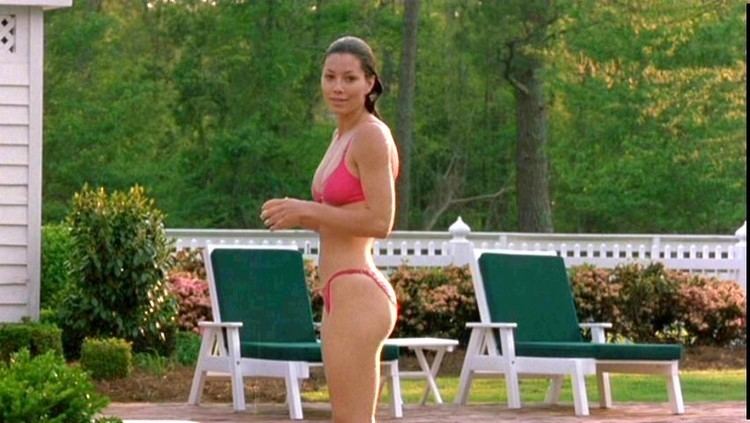 The next night at the game, Brubaker finally gets his first hit breaking his slump and improves during the season. Meanwhile, Ryan is distracted by Tenley and feels a lot of pressure from scouts, family, the Parrish family, and friends. He is told that he's getting the start for an upcoming big game, and is given a hard time from Van Leemer which doesn't help his confidence or nerves. He goes to the Oasis to talk to his brother for support, but also receives no support. The bad night continues when he goes to see Tenley at home, meets her ex-boyfriend, and is embarrassed by her parents in front of him. They have a huge fight in the driveway in which she tells him that her parents don't know about them, and makes Ryan feel like he's just a summer fling. The next night, Ryan starts out well in the big game, but comes apart later on. The loss causes him to be demoted from his starting position to the bullpen in a relief position. Despite the bad outing, Hugh Alexander (John C. McGinley) the scout for the Philadelphia Phillies is still interested in Ryan. Dejected at his struggles and being demoted, Ryan snaps at Auggie and Pete after the game and says he likely won't appear at the final games. Showing what true friends are, Auggie snaps back at Ryan, stating that despite everything they will always be there to support him. The next morning, Tenley is mowing the Dunne's lawn and Ryan goes out to talk to her, they make up, and she invites him to the party at the Parrish house that night. At the party, Rand corners Ryan telling him that he wants Ryan to leave Tenley alone, or he will have his father replaced as the lawn maintenance person for all the rich families on Shore Road. Ryan tells him off, then leaves the party. Tenley follows him out and he asks her to meet him on the field after the game. At home, Ryan tells his dad what Rand said, and he doesn't appear concerned, but apologizes for snapping at him a few nights ago. And tells Ryan not to get discouraged with baseball.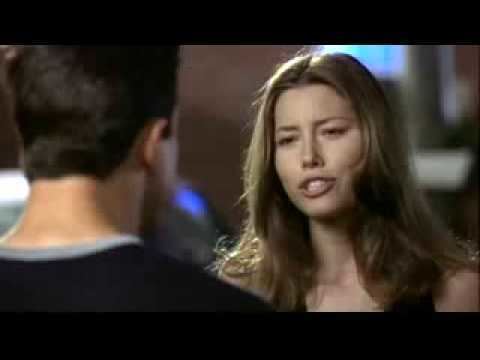 That night on the field after the game, Tenley meets Ryan to talk, and he tells her to go to San Francisco. Meanwhile, Van Leemer and Dale Robin (Christian Kane) get into the new press box with two girls. As Van Leemer goes upstairs with his date, he unknowningly kicks a lit matchbook he had used for light into a box of newspapers, setting them on fire. Minutes later, the press box is ablaze with them trapped inside. Ryan comes to their aide, getting all four of them out unharmed, but the brand new press box is a total loss. It appears in the newspaper, showing both Ryan and Tenley, which causes another fight between Tenley and her dad. Van Leemer and Robin are kicked off the team. And since Ryan has the freshest arm and the most rest, he is designated to start the final game. As Rand is getting ready to leave, Ryan's father drops by and quits as his lawn maintenance man, and politely tells him off at the same time. Meanwhile, Dominguez finally gives into his house mother, which in turn helps his game on the field. Later on, Ryan visits Mike at the bar, who finally gets the encouragement he needs from his big brother. As he leaves the bar, Tenley appears to tell him she's leaving for San Francisco, where she tells him to let himself be great, before hugging him goodbye. The next day, Ryan's friends, dad and brother, along with several major league scouts including Alexander, attend the game to watch Ryan have the best game of his life. He dominates the game with a no-hitter, and at one point he notices that Tenley has stopped by on her way to the airport. And in the ninth inning, Ryan realizes how much he loves Tenley and wants to leave the game so he can stop her from leaving. Auggie and Pete rush him to the airport, where he catches Tenley before she boards her plane. They both admit their love for each other, and she agrees to stay and not go to San Francisco, where she has a job lined up for her. Ryan's dad and Mike arrives with the scout Alexander, to tell him that his team won the game with a combined no-hitter. Alexander offers Ryan a contract with the Phillies minor league team, which he happily accepts.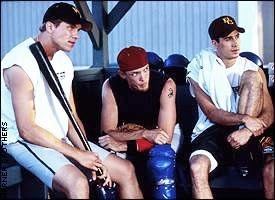 In a mid-credits scene, everyone is at The Oasis to watch Ryan in his big league start with the Phillies. He pitches to Ken Griffey, Jr., who on one pitch, launches it into the stands for a home run. Then Philadelphia Phillies' players Mike Lieberthal, Doug Glanville, and Pat Burrell, along with outfielder Ken Griffey, Jr., make appearances at the end of the film. Other notable cameos in the movie include Kevin Youkilis, Curt Gowdy, Hank Aaron and Carlton Fisk.
Freddie Prinze Jr. as Ryan Dunne
Jessica Biel as Tenley Parrish
Fred Ward as Sean Dunne
Matthew Lillard as Billy Brubaker
Jason Gedrick as Mike Dunne
Brittany Murphy as Dede Mulligan
Brian Dennehy as Coach John Schiffner
Gabriel Mann as Auggie Mulligan
Bruce Davison as Rand Parrish
John C. McGinley as Hugh Alexander (uncredited)
Marc Blucas as Miles Dalrymple
Wilmer Valderrama as Mickey Dominguez
Corey Pearson as Eric Van Leemer
Christian Kane as Dale Robin
Zena Grey as Katie Parrish
Traci Dinwiddie as Lauren
Susan Gardner as Marjorie
Beverly D'Angelo as Lusty House Mother (uncredited)
Summer Catch holds an 8% rating on Rotten Tomatoes based on 91 reviews with the consensus: "A cliched and predictable sports comedy that's mostly devoid of excitement or laughs, Summer Catch is strictly bush-league".
The film opened at #6 at the U.S. box office raking in $7,018,593 USD in its opening weekend. Summer Catch went on to gross $19 million worldwide, failing to bring back its $34 million budget.
Summer Catch was released on VHS and DVD on December 4, 2001.
Sweet Summer - Radford
Jump (The Velvet Rope) - Clara Star a.k.a. Seven and the Sun
Would You...? - Touch and Go
Straight To... Number One - Touch and Go
Bohemian Like You - The Dandy Warhols
Soul Sound - Sugababes
Let It Go - The Clarks
Mr. Hawkins - Uncle Kracker
Another Day - Nine Days
Anything and Everything - Youngstown
Everytime She Walks - Fastball
I Like It - The Miami Allstars
Going Back to Cali - Rick Rubin and LL Cool J
Over My Head - Semisonic
Makes No Difference - Sum 41
The Whole Enchilada - Brett Laurence
Wild Blue Night - Frina Harmon, Dillon O'Brian, and Matthew Gerrard
Skin - Collective Soul
Tell Her This - Diffuser
What It Beez Like - Tarsha Vega
Sometimes - Michael Franti and Spearhead
Lovin' Each Day - Ronan Keating
The film was also not filmed in New England because the spring season was too cold so the actual production site was in Southport, North Carolina. The Chatham A's baseball field that was used in the film was actually built from a field that had been abandoned for about 20 years. Within about eight weeks the field was complete with batting cages and a press box ready to film. Since the filming of the movie, the field has once again been abandoned and is simply an overgrown field. The majority of the people cast for the roles of the teammates were actual minor-league baseball players. Only seven of the 35 people cast for the roles of the teammates were actors. The baseball players had to attend a four-week training camp during which they learned how to ignore the cameras on the field and to feel and act more as a team. All of the actors had to practice every day.