Similar

Sunshine 60

, Sunshine City -

Tokyo

, Iwashimizu Hachimangū, Aoyama Cemetery, Yasukuni Shrine
Yamanote stories ikebukuro station
Sugamo Prison (Sugamo Kōchi-sho, Kyūjitai: 巢鴨拘置所, Shinjitai: 巣鴨拘置所) was located in the district of Ikebukuro, which is now part of the Toshima ward of Tokyo, Japan
Contents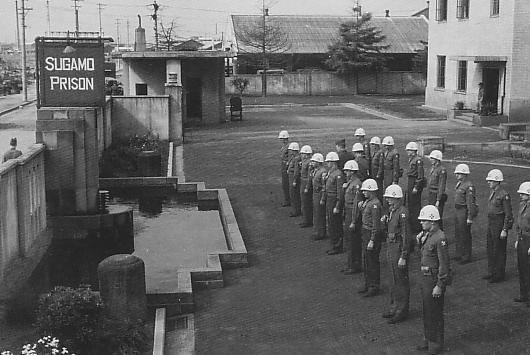 Bonsai pete justice to the fathers at sugamo prison
History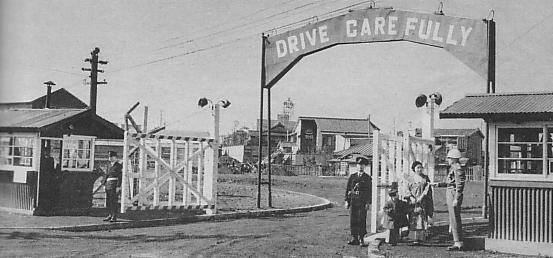 Sugamo Prison was originally built in 1895, using the prisons of Europe as a model. By the 1930s it became known for housing political prisoners, including many communists and other dissenters who fell afoul of the Peace Preservation Laws in the 1930s and 1940s. Allied spies were also incarcerated there, including Richard Sorge who was hanged in the prison on November 7, 1944.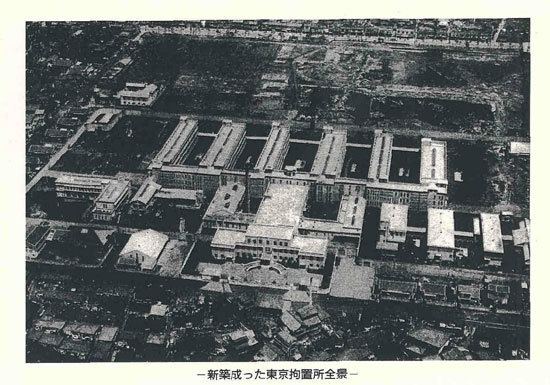 The prison was not damaged during the bombing of Tokyo in World War II, and the Allied occupation forces took it over during the occupation of Japan to house suspected war criminals as they awaited trial before the International Military Tribunal for the Far East. After the conclusion of the trials, Sugamo Prison was used to incarcerate some of the convicted and was the site of the execution of seven inmates sentenced to death by hanging on December 23, 1948.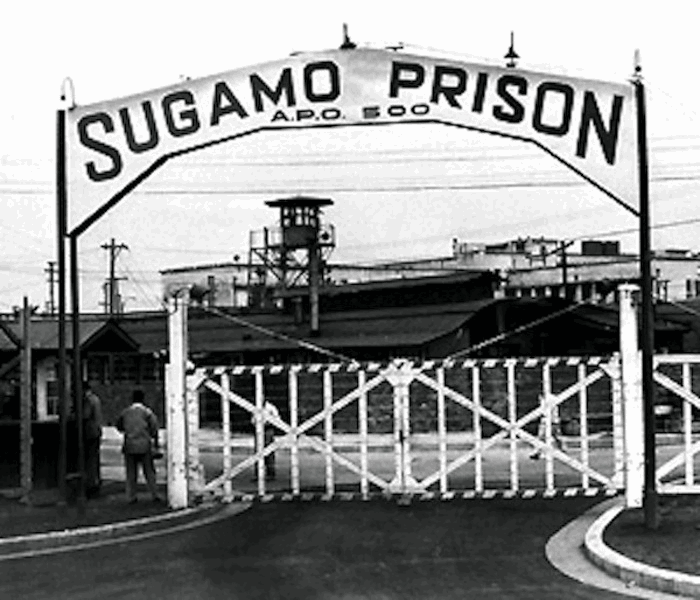 The original compound was only 2.43 hectares (6.0 acres) in size. The construction of exterior fencing expanded the facility to double the original size. The facility was operated by the Eighth U.S. Army, although the actual operation of the prison was handled by Japanese personnel. There were approximately 2500 military personnel assigned to duty at the prison, however no more than 500 at any given time. The prison was in operation by American military forces from December 1945 through May 1952. The structure housed some 2000 Japanese war criminals during its operation.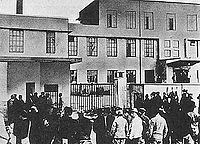 The prisoners ate Japanese food prepared by Japanese personnel and served by the prisoners themselves. There were occasions when former Prime Minister Hideki Tojo served food to all the other class "A" prisoners. Some of the vegetables used in these meals were grown within the compound.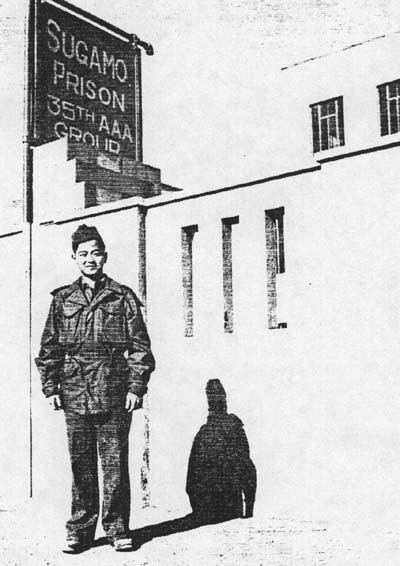 After the end of the occupation of Japan, Sugamo Prison passed to Japanese civilian government control. Most of the remaining war criminals were pardoned or paroled by the government. In 1962 its function as a prison ended. In 1971 the prison buildings were dismantled.
In 1978 the Sunshine 60 Building, at its completion the tallest skyscraper in Japan, was built on the former site of Sugamo Prison. All that is left to commemorate the prison is a stone on which is engraved, in Japanese, "Pray for Eternal Peace."
References
Sugamo Prison Wikipedia
(Text) CC BY-SA