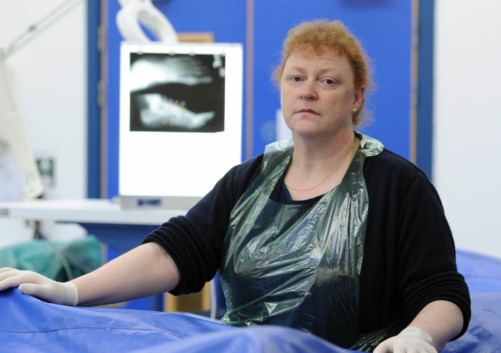 Sue Black was born in Inverness and educated at Inverness Royal Academy. She was awarded a Bachelor of Science with Honours in human anatomy in 1982 and a Doctor of Philosophy in human anatomy for her thesis on 'Identification from the Human Skeleton' in 1986, both from the University of Aberdeen.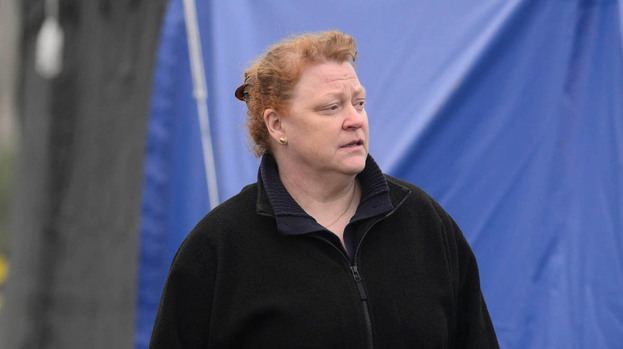 In 1987 she was appointed a lecturer in Anatomy at St Thomas' Hospital, London, which started her career in forensic anthropology, serving in this role until 1992.
Between 1992 and 2003 she undertook contract work variously for UK's Foreign and Commonwealth Office (FCO) and the United Nations involving the identification of victims and perpetrators of various conflicts. In 1999, she became the lead forensic anthropologist to the British Forensic Team in Kosovo, deployed by the FCO on behalf of the United Nations and later that year deployed to Sierra Leone and Grenada.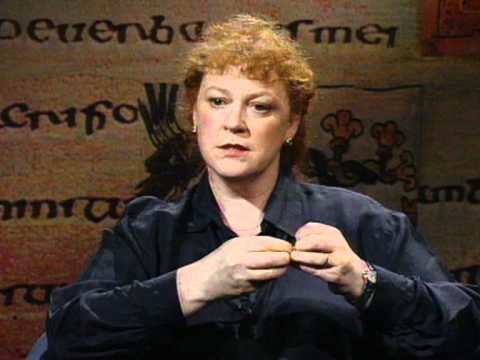 In 2003 she undertook two tours to Iraq. In 2005 she participated in the United Kingdom's contribution to the Thai Tsunami Victim Identification operation (jointly led by the Thai and Australian Disaster Victim Identification (DVI) teams) as part of the 2004 Indian Ocean earthquake and tsunami international response.
In 2005 Black was appointed Professor of Anatomy and Forensic Anthropology at the University of Dundee, In 2008, she was appointed to head the newly created Centre for Anatomy and Human Identification at the University of Dundee (CAHID), which runs undergraduate courses in forensic anthropology and postgraduate courses in anatomy and advanced forensic anthropology. This department is training the UK National Disaster Victim Identification (UK DVI) team for police and scientists in advanced mortuary practices.
Black is a Director of the Centre for International Forensic Assistance and a founder of the British Association for Human Identification and the British Association for Forensic Anthropology.
Black has authored and co-authored numerous works including:
Black starred in BBC Two's History Cold Case, which aired two series between 2010 and 2011. In February 2013, she was assessed as one of the 100 Most Powerful Women in the UK by BBC Radio 4's Woman's Hour and in 2014 was also subject of The Life Scientific on the same station. In 2014, she appeared in the documentary 'After the Wave: Ten years since the Boxing Day Tsunami' examining the forensic response in Thailand to the 2004 Indian Ocean earthquake and tsunami.
In October 2015, Black was the guest for BBC Radio 4's Desert Island Discs. Her choices included The Corries, Glenn Miller, Gerry Rafferty, Dire Straits and Cher. Her favorite was "Highland Cathedral" by Lathallan School.
Black was elected a Fellow of the Royal Society of Edinburgh (FRSE), a Fellow of the Royal Anthropological Institute, a Fellow of the Royal College of Physicians and an Honorary Fellow of the Royal College of Physicians and Surgeons of Glasgow. In 2001 Black was appointed Officer of the Order of the British Empire (OBE) for her services to forensic anthropology in Kosovo and in 2008 she was awarded the Lucy Mair Medal from the Royal Anthropological Institute and a police commendation for DVI training. In 2009 she was awarded the University of Aberdeen's Brian Cox Award for Public Engagement.
Black and her team at the Centre for Anatomy and Human Identification were awarded the University of Dundee's Stephen Fry Award for Public Engagement with Research in 2012 and the Queen's Anniversary Award for Higher Education in 2013 and in May 2014, she was awarded a prestigious Royal Society Wolfson Research Merit Award for her research into identification from the hand.
Black was appointed Dame Commander of the Order of the British Empire (DBE) in the 2016 Birthday Honours for services to forensic anthropology.