Street fighter v story mode all cutscenes movie game movie street fighter 5
Street Fighter V is a fighting video game developed by Capcom and Dimps. It is the sixth main numbered entry in the Street Fighter series. The game was released in February 2016 for the PlayStation 4 and Microsoft Windows; a Linux version was announced for release in Spring 2016, but has not emerged. The game features cross-platform play between the PlayStation 4 and Windows versions.
Contents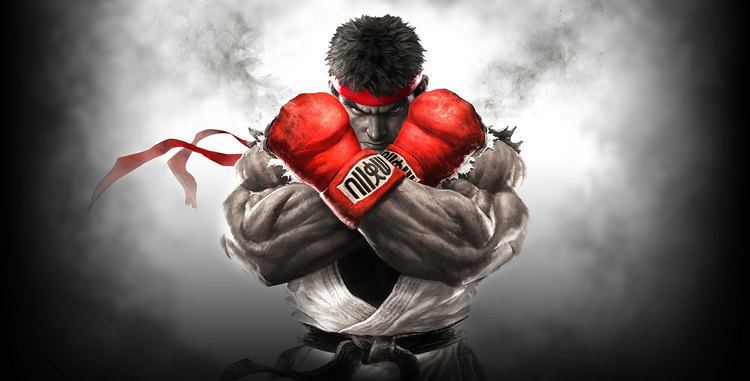 Similar to the previous games in the series, Street Fighter V features a side-scrolling fighting gameplay system. The game also introduces the "V-Gauge", which builds as the player receives attacks and adds three new skills. The game features 16 characters at launch, with four of them being new to the series. A story mode and additional characters were added through updates and downloadable content.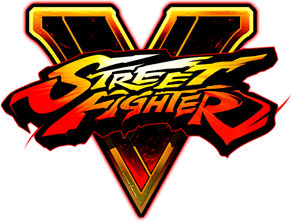 According to Capcom, the game was a PlayStation 4 console exclusive as both Sony and Capcom had "the same vision for the growth potential in the fighting game space". The game was powered by Unreal Engine 4, and had a beta test prior to its launch. Upon release, the game received generally positive reviews, with critics praising the game's graphics and gameplay, but was criticized for its lack of content and characters, as well as its technical issues such as broken servers at launch and software bugs. Capcom was expecting the game to sell at least 2 million copies by the end of their fiscal year 2016. It missed the sales target, selling only 1.5 million copies as of December 31, 2016.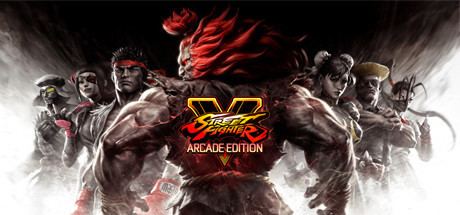 Street fighter v playstation experience 2016 akuma trailer ps4
Gameplay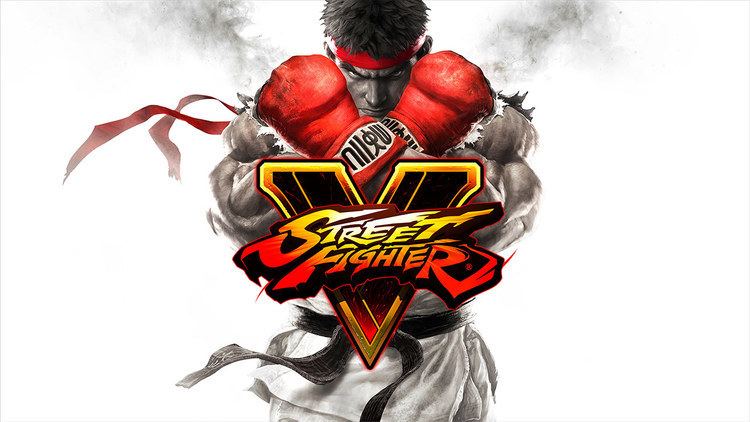 Street Fighter V carries on the side-scrolling fighting gameplay of its predecessors, in which two fighters use a variety of attacks and special abilities to knock out their opponent. The game features the EX gauge introduced in Street Fighter III, which builds as the player lands attacks and can be used to either power up special moves or perform super combos known as Critical Arts, although the Focus Attacks from the previous game have been removed. New to this game is the "V-Gauge", which builds as the player receives attacks and adds three new techniques: V-Skills, V-Reversals, and V-Triggers. V-Skills are special attacks unique to each fighter; for example, Ryu can parry an attack while M. Bison can reflect projectiles, some of which build V-Gauge when successfully performed. V-Reversals allow players to use a section of the V-Gauge to perform a counter move whilst being attacked. Finally, V-Triggers use the entire V-Gauge to allow the player to perform a unique ability, such as a temporary damage boost for Ryu's energy balls or added hits to Chun-Li's attacks. Additionally, the Stun Meter, which has been present since Street Fighter III, is made visible under the health bars in this game. The Stun Meter increases when receiving consecutive attacks and will cause the player to become stunned if filled; thus, it encourages players to play offensively when the opponent's Meter is close to full. The game also features an interactive arena, showcasing special animations when a player is defeated at the edge of the arena.
Characters
The game features 16 characters at launch, four of whom are new to the Street Fighter series. Following the game's launch, several additional characters were developed and added to the game via updates, beginning with six characters which were released throughout 2016. These characters, among other post-launch content, are able to be purchased via either of two in-game currency systems: "Zenny", purchased via real-world currency, or "Fight Money", earned through gameplay.
New characters are highlighted in bold, while characters which must be purchased are listed in italics.
The four new characters include Necalli, an intelligent wild Aztec-like warrior from an unknown country who seeks a strong opponent's soul; Rashid, a Middle Easterner who is capable of manipulating wind and is searching for a missing friend who has been kidnapped by Bison and Shadaloo; Laura Matsuda, a Brazilian fighter and older sister to Street Fighter III veteran Sean Matsuda who uses Brazilian jiu-jitsu and electricity in her attacks; and F.A.N.G, a new member of the Shadaloo Grand Masters who combines long ranged attacks and slippery movements with his ability to poison his opponents.
Plot
Years after he was defeated by M. Bison, Charlie Nash awakens in a tomb and is instructed by a woman called Helen to retrieve an item from his old friend Guile that will help him destroy Bison. Meanwhile, the Shadaloo organization starts their secret plan called "Operation C.H.A.I.N.S" by launching seven artificial satellites in orbit known as the "Black Moons". Rashid infiltrates the headquarters of Shadaloo looking for a friend who was kidnapped by them but is discovered and defeated by F.A.N.G, who steals a chess piece-like item in his possession and uses it to detonate one of the Black Moons, triggering a high altitude electromagnetic pulse above New York City.
After attempting to stop M. Bison and his subordinates in New York with no success, Guile and Chun-Li are attacked by Charlie, who attempts to take the pieces that were sent to them, but flees soon after. Charlie then reunites with Helen, who also convinces Rashid and Juri to form an alliance with them to retrieve the pieces in order to stop Operation C.H.A.I.N.S once revealing that they contain the keys to control the Black Moons, and were sent to certain individuals in order to prevent them from being used, while Shadaloo's objective is to use the Moons to spread fear and despair around the world's populace, which is the source of Bison's Psycho Power, and they intend to siphon this energy in order to render him and his forces invincible. In possession of the same information, Karin Kanzuki summons warriors from around the globe to help gather the pieces before Shadaloo as well. All of them answer to Karin's call, except Ryu, who stays behind for a while to train further in order to keep his Satsui no Hadou at bay by Ken's suggestion.
As the warriors travel the world in search for the pieces, they are time and again attacked by Necalli, an ancient Aztec fighting god that appears in times of crisis to challenge the strongest living fighters in order to devour their souls, as well as by Shadaloo's minions and dolls. In one of those fights, Cammy manages to defeat and restrain her sister Decapre, but knowing that she was just being brainwashed by Shadaloo, she refuses to surrender her to the police and takes her away with Juri's help instead. Once gathering all remaining pieces and more allies along the way, the warriors storm Shadaloo's base and successfully manage to deactivate the Black Moons, but fail to defeat M. Bison and their forces, having no option but to retreat. However, F.A.N.G threatens a young girl among the programmers that were kidnapped and forced to create the Black Moons to alter their course and have them fall on Earth instead, striking six main cities around the globe in 24 hours, in order to cause enough havoc to gather the Psycho Power they need nonetheless.
As the world is in chaos with the imminent fall of the Black Moons, Ryu returns from his training and defeats Necalli in combat, forcing the ancient god to retreat definitely. He then joins his companions in a second attack on the Shadaloo HQ. In the occasion, Rashid manages to stop the Black Moons completely using a hint that was meant for him, sent by his missing friend, but also discovers that she was killed by F.A.N.G long ago, much to his grief. Meanwhile, Charlie confronts M.Bison and fails to defeat him, but sacrifices himself to drain part of Bison's Psycho Power to weaken him and Ryu destroys him once and for all. As Chun-Li takes the girl with her, the warriors evacuate the Shadaloo base as it collapses and the brainwashed dolls recover their senses, while Rashid receives a pre-recorded message from his now deceased friend, thanking him for helping to save the world and telling him to move on with his life.
During the credits, Helen, whose true name is revealed as Kolin, confides with her master, who claims that despite the fact that Bison was not destroyed the way they wanted, the time has come for their group to lead the world in order to restore its balance. In the post credits, after having a sparring match, Ken and Ryu ponder that their road to self-improvement will never have an end.
Development and release
Street Fighter V was developed by Capcom and Dimps. The game was unofficially revealed through a YouTube video on December 5, 2014, which was promptly taken down. It was officially revealed the next day during the 2014 PlayStation Experience in Las Vegas and was announced as being developed exclusively for the PlayStation 4 and Microsoft Windows. The game was built using Unreal Engine 4 and features cross-platform gameplay. The image song was chosen by Capcom to be "Survivor" by Man With A Mission.
On June 12, 2015, Capcom further clarified that the game will not be released on any other platforms due to a development partnership between Sony Computer Entertainment and themselves. On the partnership, Capcom's Matt Dahlgren said "Part of the reason we partnered up with Sony is, we share the same vision for the growth potential in the fighting game space. I'd say the key aspect is working with us on executing cross platform play, this is going to be the first time we've ever united our community into a centralized player base." Starting that July the game was available to play for a limited time at various Six Flags parks around the United States. On July 23, 2015, Capcom offered a beta program for players on the PS4 in North America that preordered the game and European players that signed up on the PSN website. However, while it was expected to last for five days, the beta suffered from significant server problems and was taken offline early as a result. On August 14, 2015, the beta for the PS4 was put back online for an internal stress test. Following the stress test, the beta was put back online on August 28, 2015.
Street Fighter V was released for PlayStation 4 and Windows on February 16, 2016.
Post-release
In January 2016, Capcom announced a post-launch update containing a single-player cinematic story mode, titled "A Shadows Fall". The mode was made available as a free update on July 1, 2016.
One update for the PC version causes a driver with the name "Capcom.sys", a rootkit, to be installed into the system that allows applications to run arbitrary code with kernel-level permissions. On newer processors, it disables supervisor mode execution prevention (a processor capability that is used to prevent low privilege code like applications from running instructions with higher level privileges) and then re-enables supervisor mode execution prevention when the application is done running kernel-level code. This is done to prevent cheating. This driver does not validate what application is trying to use it, so any malware could use the driver to execute kernel-level code.
Censorship
During the beta stage of the game, changes were introduced to certain animations, apparently to tone down their sexual content. Namely, a camera angle in Cammy's intro was changed, which originally provided a peek at her crotch, and a shot of R. Mika slapping her own butt during her critical art was modified to make the slapping happen off-screen. Reaction to the changes were mixed, some felt it took away from the character's personalities, while others praised the changes, feeling the originals showed an "archaic" representation of women, and encouraged more changes in other characters. Capcom refused to comment on specific changes, only stating that the game was still in active development, and as such, changes in general were to be expected.
Related media
The web mini-series Street Fighter: Resurrection serves as a narrative prologue to the events of the game, with Charlie Nash being the protagonist. It aired on March 15, 2016 to April 5, 2016.
Critical reception
The PlayStation 4 version of Street Fighter V received generally favorable reviews from critics, as indicated by review aggregate website Metacritic, holding a score of 77/100 out of 80 reviews. Reception of the Microsoft Windows version was more mixed, holds one of 74/100, from 33 reviews. The game was praised for its graphics and gameplay, but was criticized for its lack of single-player content, characters, and unstable online performance at launch. Players of the game complained of similar issues (as well as others such as a lack of controller support) with 54% of the reviews on Steam being negative. Capcom's Yoshinori Ono issued an apology to fans for the host of server issues. On May 12, Capcom CEO Kenzo Tsujimoto admitted that Street Fighter V had a "lack of content" and that it "needed more polish".
Despite the initial launch issues, reviewers praised the game's core gameplay mechanics. GamesRadar praised the game's core fighting engine and accessibility (to newcomers), stating that it would be "...a real shame if the curious new players it has so much to offer were turned off by its limited early content", ultimately concluding that the game was "at its core, still brilliant", just that "during the early phase of its life at least – will vary greatly depending on the availability of fight-ready friends in your immediate vicinity." Similarly, IGN described the game as "An excellent fighting game that's missing too many features", explaining that "Finding the right mix of old-guard fighting game fundamentals and newer, more modern takes on the genre is no small task, but Street Fighter 5 handles that balancing act with grace", at the same time, they were disappointed that "so many key and standard features would be absent on launch day." The Daily Dot gave the game a 4.5/5 score, recognizing improved graphics and sound over its predecessor, while also noting a "lack of polish" in places, including some graphical glitches. Edge magazine also had mixed feelings on the game, stating "Mechanically, it's fantastic. Structurally, it's a mess and a missed opportunity". Metro compared the game to Splatoon as in that "the core gameplay is clearly very good but the content is relatively sparse", and as such, said that they may eventually raise their score from 8/10 to 10/10 if future content downloads are comparable to the ones Splatoon eventually had received from Nintendo. Other reviewers were harsher; Slant praised the balance, however, they said that "the game essentially gives the middle finger to a sizable portion of the audience" due to the lack of content or game modes. The Guardian refused to score the game, concluding "Street Fighter V is an unfinished catastrophe, a game delivered half-cooked, as if to meet a financial deadline rather than an artistic one. Nobody could offer a definitive judgement on the game today in good conscience. One thing, however, is certain: buying Street Fighter V today is a speculative gamble." Famitsu gave it a 35/40.
The game was initially criticized for having too many "rage-quitters", due to there being no penalty system. On March 9, Capcom took steps to fix the issue. Ono stated that one of multiple reasons for the game's February release date was for it to be out in time for the Capcom Pro Tour.
The Shadows Falls update was not well received by Destructoid, who summarised it as "The blemishes are raw and sore, the flaws impossible not to gawk at. This is what took another five months? It's a damned shame that only adds to the increasingly sad story of Street Fighter V".
Sales
In May 2015, Capcom announced that the company was expecting the game to sell at least 2 million copies worldwide before the end of the company's fiscal year. In Japan, Street Fighter V entered the chart at number four, with sales of 42,000 in the first week. The game reached number one in the UK PS4 physical sales chart, but was held off the top spot in the multiformat chart by Call of Duty: Black Ops III. It also reached number five in the US PlayStation Store download chart, but failed to enter the top 20 in Europe. The game was the seventh best-selling retail game in the US in February 2016 according to the NPD Group.
As of December 31, 2016, Capcom announced that Street Fighter V had shipped 1.5 million copies across the PS4 and PC platforms, digital downloads included, making it 500,000 copies short from their 2 million goal fiscal goal.
Tournament scene
Street Fighter V broke the Evolution Championship Series's record for most entrants in a single game with over 5,000 registrations.
References
Street Fighter V Wikipedia
(Text) CC BY-SA