Storm Constantine





Author






Wendy Darling, Michael Moorcock, Greg Child, Steven Pirie, Margaret Blackwood




James Tiptree, Jr. Award




The Enchantments of Flesh a, Wraeththu: From Enchant, The wraiths of will and pleasure, The crown of silence, The Bewitchments of Love a
Storm Constantine (born 1956) is a British science fiction and fantasy author, primarily known for her Wraeththu series.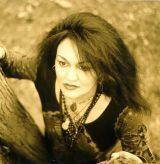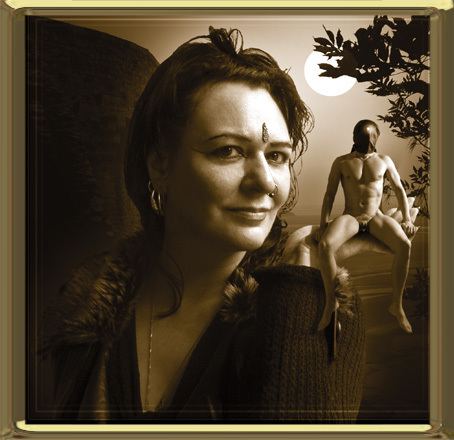 Since the late 1980s, Constantine has written more than 20 novels, plus several non-fiction books. She is often included in discussions of alternative sexuality and gender in science fiction and fantasy, and many of her novels include same-sex relationships, hermaphrodites or other variations of gender. Magic, mysticism, and ancient legends (like the Grigori) also figure strongly in her works. To ensure the life of her novels, Constantine has created her own publishing company, Immannion Press. Under this company, she is able to publish many other authors including Andy Bigwood, Tanith Lee, Wendy Darling, and many others.
After a brief stint in art college, which she found too restricting to her creativity, she worked a series of odd jobs until she began to devote herself fully to writing. The first book to be published was of the Wraeththu Chronicles, The Enchantments of Flesh and Spirit in 1987 by MacDonald Futura.
Once she had finished the Wraeththu Chronicles with the final installment at the time, The Fulfillments of Fate and Desire (1989), she went on to manage a few bands until she came up with the idea for a magazine project called Visionary Tongues which would involve her and other authors to act as editors for up and coming authors so they could learn what a professional work environment could be like.
Constantine publishes a blog, Dreams of Dark Angels, to keep her fans up to date on current projects.
The Enchantments of Flesh and Spirit (1987)
The Bewitchments of Love and Hate (1988)
The Fulfillments of Fate and Desire (1989)
Other editions:
Wraeththu (omnibus) (1993)
Revised editions of all three published by Immanion Press in 2003-2004
The Monstrous Regiment (1990)
Aleph (1991)
Stalking Tender Prey (1995)
Scenting Hallowed Blood (1996)
Stealing Sacred Fire (1997)
Sea Dragon Heir (1998)
The Crown of Silence (2000)
The Way of Light (2001)
The Wraiths of Will and Pleasure (2003)
The Shades of Time and Memory (2004)
The Ghosts of Blood and Innocence (2005)
The Hienama: A Story of the Sulh (2005)
Student of Kyme (2008)
From Enchantment to Fulfilment (with Gabriel Strange, Lydia Wood, 2005)
Hermetech (1991)
Burying the Shadow (1992)
Sign for the Sacred (1993)
Calenture (1994)
Three Heralds of the Storm (1997)
Thin Air (with Greg Child) (1999)
The Thorn Boy (1999)
The Oracle Lips (1999)
Silverheart (with Michael Moorcock) (2000)
The Face of Sekt (2000)
The Thorn Boy and Other Dreams of Dark Desire (2003)
Mythanima (2006)
Mythophidia: A Collection of Stories (2008)
Mythanimus: A Collection of Stories (2011)
• A short story entitled "The Drake Lords of Kyla" entitled "Or so Legend Has It" can be found in "Legends", a 2013 collection of short stories in honor of David Gemmell.
The Inward Revolution (with Deborah Benstead) (1998)
Bast and Sekhmet: Eyes of Ra (with Elouise Coquio) (1999)
Egyptian Birth Signs (2002)
The Grimoire of Deharan Magick: Kaimana (2005)
Sekhem Heka: A Natural Healing and Self Development System (2008)
Grimoire Dehara Book Two: Ulani with Taylor Ellwood (2016)
Constantine's Wraethru Histories books have received both mixed and positive critical reception. Of The Wraiths of Will and Pleasure (2003), one reviewer states that it feels like the complex power struggle between one species and the other is sometimes lost but overall the novel was engaging. A reviewer of The Shades of Time and Memory mentions that it's a great story about love and trepidation but that only people already familiar with the series will be able to fully appreciate it at first glance because of the complexities of the language and world. In a review of The Ghosts of Blood and Innocence, Constantine is recognized for her intelligent, comprehensive understanding of magic and the arcane arts despite the recognition that the lack of female characters and "gay" sex might be a turn off for most people even though the characters are past human gender norms.
Silverheart
Storm Constantine Wikipedia