Covid-19



Dessert, Tin roof pie, Fried ice cream, Penny lick, Tiger tail ice cream
Stir-fried ice cream (Chinese: 炒雪糕), ice pan ice cream, rolled ice cream or ice cream rolls is a hand made ice cream dessert made with milk poured on an iced grill, mixed with fruit or different ingredients on the ice-pan. It is an East Asian method of ice cream production.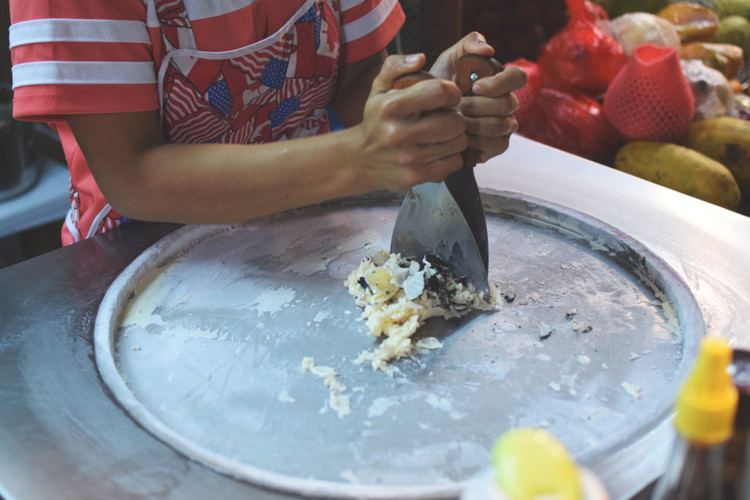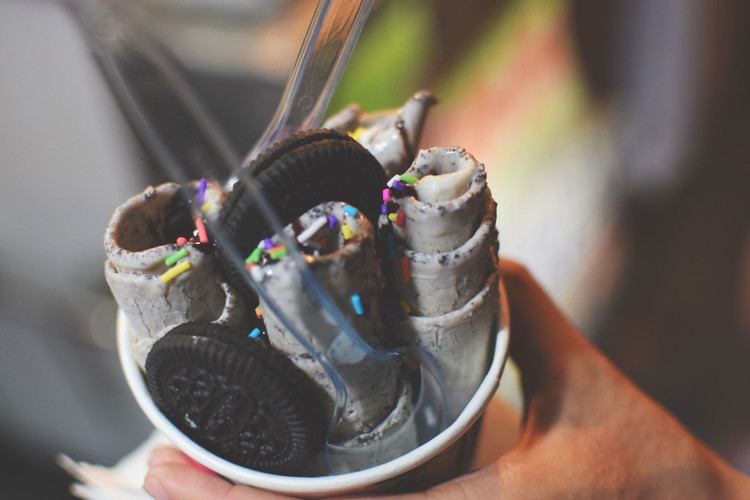 Stir-fried ice cream, or "ice pan" ice cream, is a dessert made on a teppan, or steel, grill, that is chilled to -35 °C. A choice of soy or dairy milk is poured onto the cold grill and mixed with fruit, green tea, coffee or other ingredients, the mixture is chopped and stirred while crystallizing, until creamy. In the U.S. there is one major company that has popularized this style of ice cream, 10Below Ice Cream in New York City. Since its rapid rise to popularity, many other stir-fried ice cream shops have popped up in the northeastern US. A modified version of the dessert was also a product of Cold Stone Creamery, an ice cream parlour chain in the US, which involved combining their ice cream with different flavours into one dish on a frozen granite stone.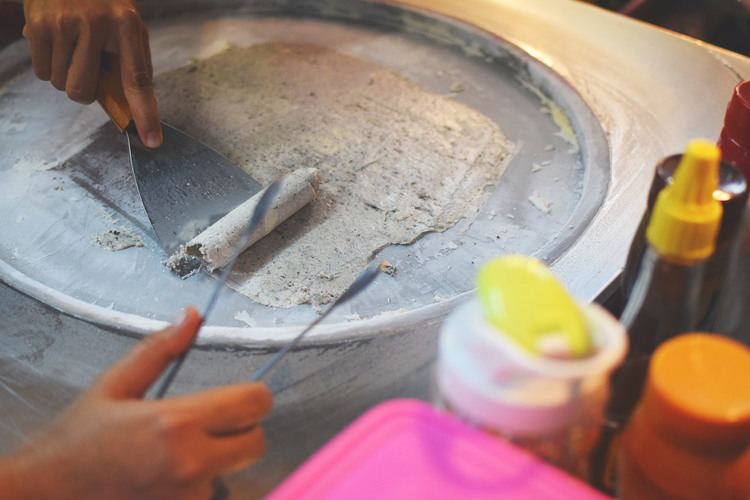 Stir-fried ice cream is made with a milk base combined with various fresh ingredients and different toppings served with the ice cream. The main ingredients are the liquid base flavour which is commonly milk, or soy milk. Fresh fruit or other choices such as chocolate, green tea, or red beans are blended with the milk, while sometimes extract powder or syrups are used to create the flavour. To make stir-fried ice cream, the mixture is first poured into a -18 to -35 degree C metal pan. The ice cream masher uses two metal spatulas to mix and stir the mixture, which freezes and solidifies. The masher will add and grind different toppings like nuts, chocolate chips, and fruits to increase the texture of the ice cream. By continuously mixing and stirring in the cold pan, a scoop of stir-fried ice cream is created. The stir-fried process has to be quick and instant with only 5–10 seconds used to create the texture of ice cream. The ice cream can be piled for scooping or smoothed flat for scraping into curls and served in cups, cones, or waffles.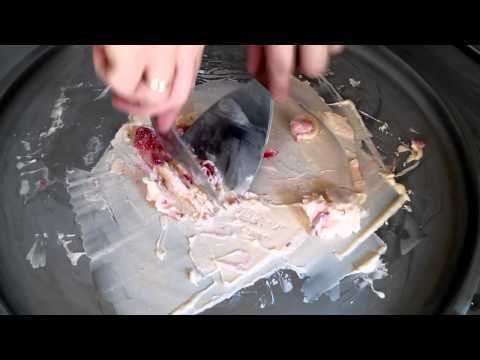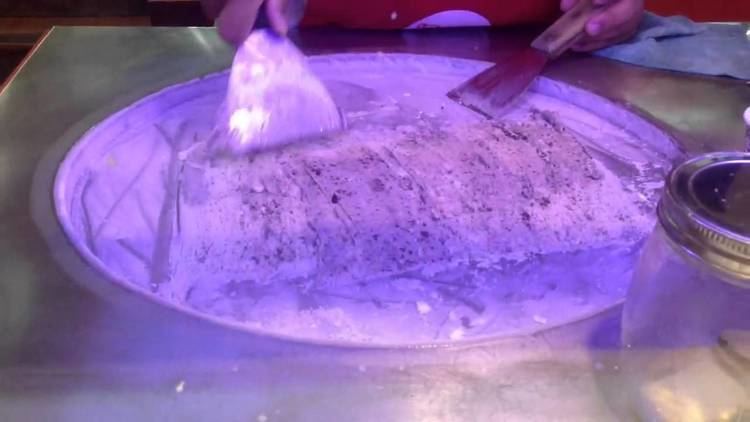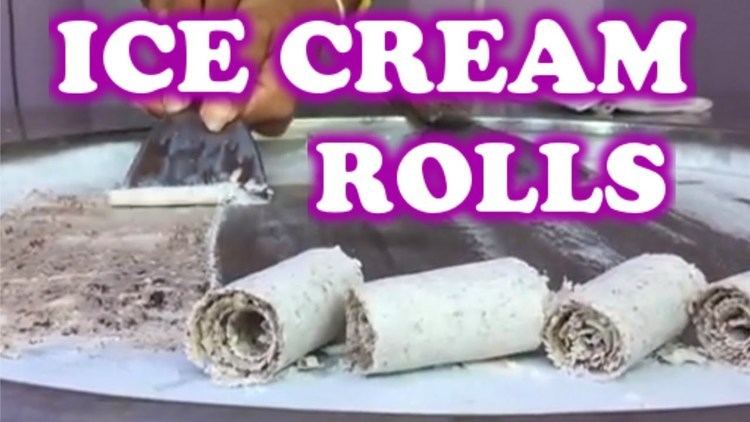 Stir-fried ice cream Wikipedia