Name

Steven Troughton-Smith





Education

Dublin City University







Steven Troughton-Smith (born December 11, 1988) is an Irish programmer who focuses mainly on writing iPhone software. He is known for his work in the iPhone, iPod Touch, and jailbreaking community.
Contents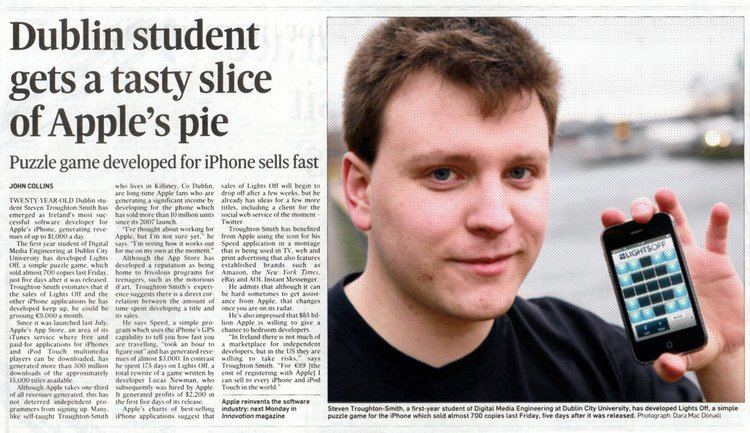 iOS Work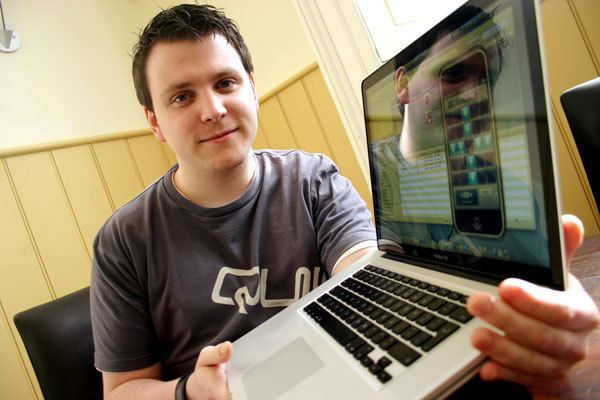 Troughton-Smith first became involved with writing iPhone software shortly after its initial release, developing for the system with only a compiler and reverse-engineered header files. He would e-mail his creations to a friend with an iPhone who would run the application and send a screenshot back. His first application, Nuker, was developed this way.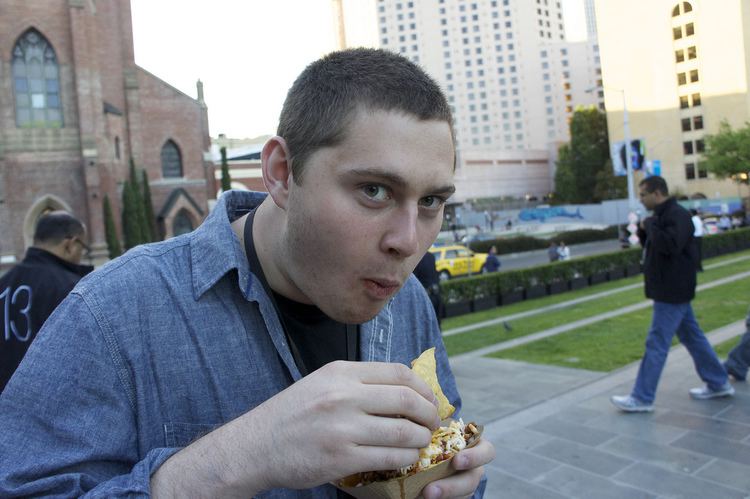 He became well-known on his release of Stack, an implementation of Apple Inc.'s Stacks feature of Mac OS X v10.5 "Leopard". He is also responsible for the port of id Software's Doom game to iPhone, partnering with ZodTTD for distribution and development.
Troughton-Smith also built the Grace App For Autism which has 'democratised the availability of language aides' and is the winner of many accolades and awards.
Media coverage
Steven has garnered celebrity in the Irish media as the Poster Child for iPhone development in Ireland, with television, newspaper and radio appearances. The artwork for his Speed application is also used by Apple marketing worldwide in promotional posters and print ads.
Discoveries
Steven Troughton-Smith is responsible for the discovery of emoji in iPhone OS and also the Tethering features in iPhone OS 3.0. He has also brought AirPrint and Siri features to devices that did not already support them.
References
Steven Troughton-Smith Wikipedia
(Text) CC BY-SA