Nationality

Korean-American


Role

Actor




Name

Steve Park




Years active

1989-present




Other names

Stephen Park








Occupation

Comedian, Actor, Voice Actor




Spouse

Kelly Coffield Park (m. 1991)


Movies and TV shows

Snowpiercer, The Brass Teapot, In Living Color, Fargo, The Gambler



Born

1951 (age 70), Brooklyn, New York, United States




Similar

T'Keyah Crystal Keymáh, Steve Reevis, Kelly Coffield Park
Actor steve park kelly park at snowpiercer movie premiere at la film fest 2014
Stephen "Steve" Park is an American comedian and actor. The son of Korean immigrants, Park originally began his entertainment career as a stand-up comedian before transitioning into acting. He is best known for being a cast member of the sketch comedy television series In Living Color during the 1991–1992 season. He is also known for the film roles of Mike Yanagita in Fargo (1996), Sonny in Do the Right Thing (1989), and Detective Brian in Falling Down (1993).
Contents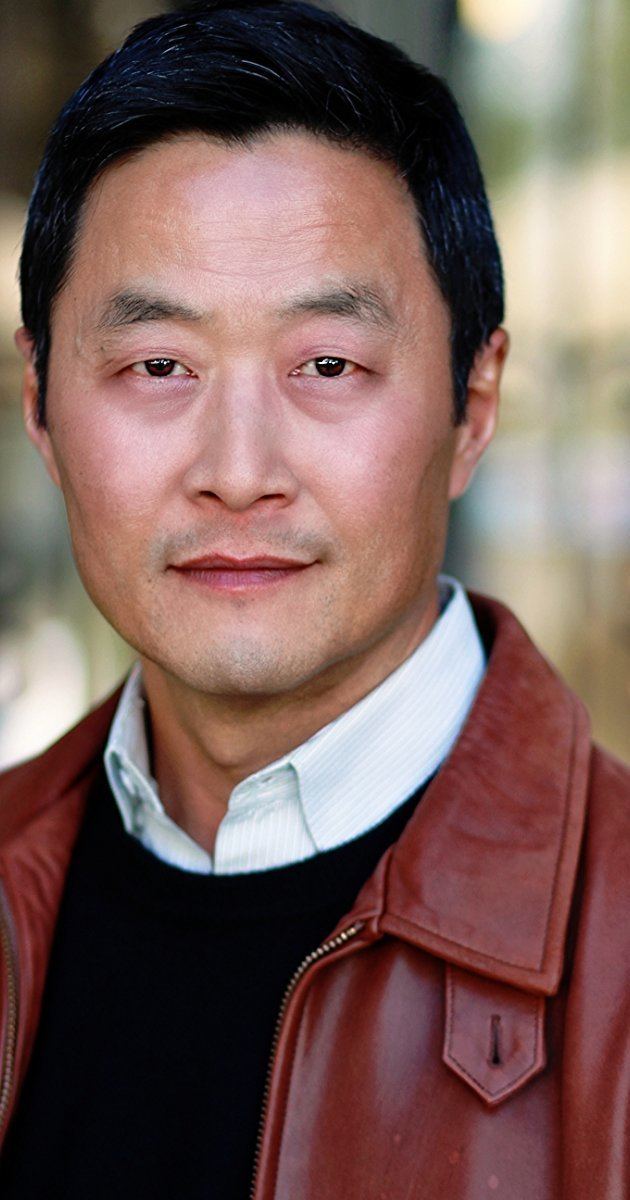 In 1997, Park wrote a mission statement in which he called for Hollywood to portray people of Asian descent in a less disparaging light. He wrote the statement after witnessing a racist incident while appearing in a guest role on the television series Friends.
In his statement, Park notes that "In movies and television, Asian characters, mostly men, are subjected to indignity and violence or are tokenized, while Asian women are exploited as objects of sexual desire. You rarely see Asian characters in leading roles that contain any significant power or influence". Park also describes the negative impact that racial stereotypes in the media have on American society, and ultimately urges for peace and love among people of different races.
Further acting work by Park includes the role of Mike Sorayama in the Adult Swim animated television series The Venture Bros. and the role of Judge Pete in the critically acclaimed independent film Rocket Science (2007). Park has acted in two Coen brothers films: Fargo (1996) and A Serious Man (2009).
Park married Kelly Coffield Pecora, another former cast member of In Living Color, in 1991. They have a son, Owen, and a daughter, Eliza.
Filmography
Actor
-
Bluefish (filming)
as
The Monk
2023
Asteroid City (completed)
as
Roger
2012
Living Together (Short) (completed)
as
Lyle
2021
The French Dispatch
as
Nescaffier (as Stephen Park)
2021
Infinity Train (TV Series)
as
Min-Gi's Father
- The Twin Tapes (2021) - Min-Gi's Father (voice, as Stephen Park)
2021
Phobias
as
Jung-Soo (as Stephen Park)
2019
Warrior (TV Series)
as
Tu
- Enter the Dragon (2020) - Tu
- All Enemies, Foreign and Domestic (2020) - Tu
- If You Don't See Blood, You Didn't Come to Play (2020) - Tu
- If You're Going to Bow, Bow Low (2019) - Tu
- Chinese Boxing (2019) - Tu
- The Tiger and the Fox (2019) - Tu
- There's No China in the Bible (2019) - Tu
2020
Kajillionaire
as
Another Father (uncredited)
2019
Untitled Jessica Gao/ABC Project (TV Movie)
2018
First World Problems (TV Short)
2017
Law & Order: Special Victims Unit (TV Series)
as
Eugene Lee
- Real Fake News (2017) - Eugene Lee (as Stephen Park)
2016
Mr. & Mrs. Kim (Short)
as
Mr. Kim (as Stephen Park)
2015
12 Monkeys (TV Series)
as
Yakuza Soldier
- Shonin (2015) - Yakuza Soldier (as Steven Park)
2015
Person of Interest (TV Series)
as
Mark Lee
- Search and Destroy (2015) - Mark Lee (as Stephen Park)
2015
Someone Else
as
Will's Dad
2014
The Mindy Project (TV Series)
as
Ray
- No More Mr. Noishe Guy (2015) - Ray (as Stephen Park)
- What About Peter? (2014) - Ray
2015
Don Verdean
as
Poon-Yen (as Stephen Park)
2014
The Gambler
as
Number 2 (as Stephen Park)
2014
Believe (TV Series)
as
Lim
- Prodigy (2014) - Lim (as Stephen Park)
2013
Fortune Sun (TV Series)
as
Gordon Yu
2013
Wedding Palace
as
Kwan (as Stephen Park)
2013
Snowpiercer
as
Fuyu (as Stephen Park)
2012
Elementary (TV Series)
as
Oren Watson
- Heroine (2013) - Oren Watson (voice, uncredited)
- The Leviathan (2012) - Oren Watson (as Stephen Park)
2013
Phil Spector (TV Movie)
as
Focus Group Man (as Stephen Park)
2012
The Brass Teapot
as
Dr. Ling (as Stephen Park)
2012
Smash (TV Series)
as
Reporter #1
- The Callback (2012) - Reporter #1 (as Steven Park)
2012
Price Check
as
Board Member (as Stephen Park)
2011
White Collar (TV Series)
as
Paul Sullivan
- Deadline (2011) - Paul Sullivan (as Stephen Park)
2010
Morning Glory
as
Channel 9 Weatherperson (as Stephen Park)
2010
The Best and the Brightest
as
George Tanaka-Blumstein (as Stephen Park)
2010
The Stay-at-Home Dad (TV Series)
as
PE Coach
2009
The Rebound
as
John Reynolds (as Stephen Park)
2009
A Serious Man
as
Clive's Father (as Stephen Park)
2009
State of Play
as
Chris Kawai (as Stephen Park)
2009
The Unusuals (TV Series)
as
Councilman Tony Harbor
- Pilot (2009) - Councilman Tony Harbor
2008
The Promotion
as
David Kim
2005
Law & Order (TV Series)
as
Dr. Bruce Chang / Dr. Park
- Misbegotten (2008) - Dr. Bruce Chang (as Stephen Park)
- License to Kill (2005) - Dr. Park (as Stephen Park)
2007
Rocket Science
as
Judge Pete (as Stephen Park)
2006
So Here's What Happened (TV Short)
as
Steve Kim
2005
Pool Guys (TV Movie)(as Stephen Park)
2005
Hope & Faith (TV Series)
as
Mr. Yamagoto
- Carmen Get It (2005) - Mr. Yamagoto (voice, as Stephen Park)
2004
The Venture Bros. (TV Series)
as
Mike Sorayama
- Past Tense (2004) - Mike Sorayama (voice)
2004
Law & Order: Criminal Intent (TV Series)
as
Dr. Shimo
- Want (2004) - Dr. Shimo (as Stephen Park)
1999
Dodge's City (TV Movie)
as
Flash
1999
Emergency Room 2 (Video Game)
1998
Mad About You (TV Series)
as
Dr. Lee
- The Honeymoon (1999) - Dr. Lee
- The Thanksgiving Show (1998) - Dr. Lee
1998
Desperate Measures
as
Dr. Gosha
1998
Boy Meets World (TV Series)
as
Jump Master
- Raging Cory (1998) - Jump Master
1997
Panic
as
Bodyguard / Assassin
1995
Happily Ever After: Fairy Tales for Every Child (TV Series)
as
Dong / I Kwan
- Aladdin (1997) - Dong (voice)
- The Princess and the Pea (1995) - I Kwan (voice)
1996
Friends (TV Series)
as
Phil / Scott Alexander
- The One with the Ultimate Fighting Champion (1997) - Phil
- The One with the Chicken Pox (1996) - Scott Alexander
1996
Red Ribbon Blues
as
Kris Lee
1995
Solar Eclipse (Video Game)
as
"Phantom" Lt. Major Gregson (as Stephen Park)
1995
Martin (TV Series)
as
Mr. Jones
- Kill Him with Kindness (1995) - Mr. Jones
1995
Ed McBain's 87th Precinct: Lightning (TV Movie)
as
Todd Wilkins
1994
Murder, She Wrote (TV Series)
as
Joe Yoshanaga
- Death in Hawaii (1994) - Joe Yoshanaga
1993
Falling Down
as
Detective Brian
1991
In Living Color (TV Series)
as
Various
- Wanda on the Dating Game (1992) - Various
- Silly Cone (1992) - Various
- Bloopers (1992) - Various
- Men on Football (1992) - Various
- The Last Man on Earth (1992) - Various
- Player's Club (1992) - Various
- Anton and the Green Card (1992) - Various
- Club Ozone (1992) - Various
- The Fist That Rocks the Cradle (1992) - Various
- Santa Fire Marshal Bill (1992) - Various
- Hour of Power: Preachers on Trial (1992) - Various
- Sidekick in Nam (1992) - Various
- George Bush Meets Tommy Wu (1992) - Various
- Live Super Bowl Show (1992) - Various
- Grim Reaper (1992) - Various
- Michael Jackson: Little Timmy's Not My Lover (1992) - Various
- Anton and the Reporter (1991) - Various
- My Left Foot of Fury (1991) - Various
- Krishna Cop (1991) - Various
- Late Night with Mike Tyson (1991) - Various
- The Jackson Bunch (1991) - Various
- Home Alone Again (1991) - Various
- The Adventures of Handi-Boy (1991) - Various
- Green Eggs and the Guvment Cheese (1991) - Various
- Clarence Thomas's First Day (1991) - Various
- Men on Televison Part 2: What Happened to Blaine? (1991) - Various
- Homey the Sellout: Part 2 (1991) - Various
1992
MacGyver (TV Series)
as
Tan Yee
- The Stringer (1992) - Tan Yee
1992
The Last P.O.W.? The Bobby Garwood Story (TV Movie)
as
Hom
1992
Kuffs
as
Officer Favaro (as Stephen Park)
1991
Showdown in Little Tokyo
as
Asian Cop #1
1990
Kindergarten Cop
as
Assistant to Salazar
1990
WIOU (TV Series)
as
Dr. Kajita
- They Shoot Sources, Don't They (1990) - Dr. Kajita
1990
Quick Change
as
Grocery Cashier
1990
Kojak: Flowers for Matty (TV Movie)
as
Billy
1989
The Days and Nights of Molly Dodd (TV Series)
as
Deliveryman
- Here's a Shot in the Dark (1989) - Deliveryman
1989
Do the Right Thing
as
Sonny
Stunts
2020
Warrior (TV Series) (stunt performer - 10 episodes)
- Man on the Wall (2020) - (stunt performer)
- Enter the Dragon (2020) - (stunt performer)
- All Enemies, Foreign and Domestic (2020) - (stunt performer)
- If You Wait by the River Long Enough- (2020) - (stunt performer)
- To a Man With a Hammer, Everything Looks Like a Nail (2020) - (stunt performer)
- Not for a Drink, a F*ck, or a G**damn Prayer (2020) - (stunt performer)
- If You Don't See Blood, You Didn't Come to Play (2020) - (stunt performer)
- Not How We Do Business (2020) - (stunt performer)
- The Chinese Connection (2020) - (stunt performer)
- Learn to Endure, or Hire a Bodyguard (2020) - (stunt performer)
Soundtrack
1992
In Living Color (TV Series) (performer - 3 episodes)
- Anton and the Green Card (1992) - (performer: "We Were the World" - uncredited)
- Hour of Power: Preachers on Trial (1992) - (performer: "Down wit' MSG")
- Grim Reaper (1992) - (performer: "We Want Maury!")
Thanks
2018
Isle of Dogs (special thanks)
1998
The Water Ghost (Short) (very special thanks)
Self
2011
BPM: Beats Per Mnet (TV Series)
as
Self
- Episode #1.43 (2011) - Self
2009
Do the Right Thing - 20 Years Later (Video documentary short)
as
Self
1996
Voice Your Vote (Video short)
as
Self
References
Steve Park (comedian) Wikipedia
(Text) CC BY-SA