Covid-19
Journalist, writer




Lowell High School




Journalist




Stephen Schwartz




Sufi Islam






September 9, 1948 (age 67) (

1948-09-09

)

Columbus, Ohio, U.S.




The Two Faces of Islam: Th, The other Islam, Wicked ‑ Vocal Selections, Sarajevo Rose: A Balkan Je, From West to East: California




Stephen Schwartz, Alan Menken, Tim Rice
Stephen Suleyman Schwartz (born September 9, 1948) is an American Sufi journalist, columnist, and author. He has been published in a variety of media, including The Wall Street Journal. He is the founder and executive director of the Washington, D.C.-based Center for Islamic Pluralism. In 2011–2012 he was a member of Folks Magazine's Editorial Board.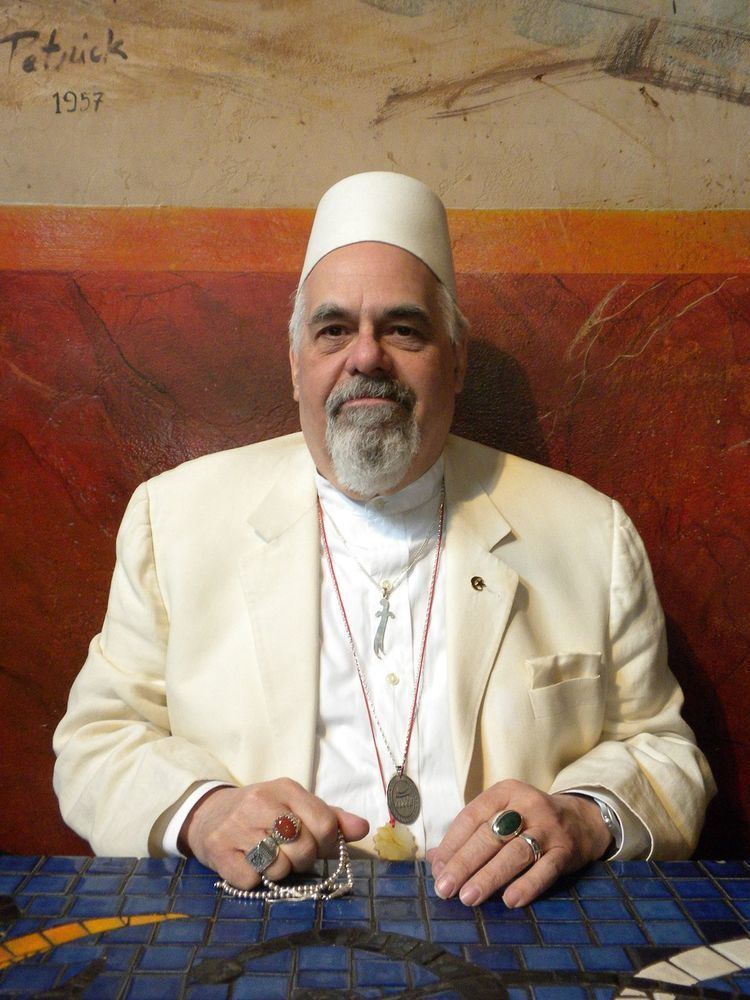 He has been an adherent of the Hanafi school of Islam since 1997. His criticism of Islamic Fundamentalism, especially the Wahhabi sect of Sunni Islam, has attracted controversy.
Schwartz was born in Columbus, Ohio to Horace Schwartz, a Jewish independent bookseller. His mother, the daughter of a Protestant preacher, was a career social services worker. Schwartz later described both of his parents as "radical leftists and quite antireligious", his father a "fellow traveller", his mother a member of the Communist Party. He was baptized in the Presbyterian church as an infant.
The family moved to San Francisco when he was young, where his father Horace became a literary agent. At Lowell High School Schwartz made his first serious writing attempts, focusing initially on poetry. He became affiliated with Leninist communism until 1984.
After college, Schwartz became a member and officer in the Sailors' Union of the Pacific, as well as an employee of locals affiliated with the AFL-CIO. Among others, he founded a small semi-Trotskyist group FOCUS. In 1985, the S.U.P. commissioned Schwartz to write Brotherhood of the Sea: A History of the Sailors' Union of the Pacific as part of its of 100th anniversary commemoration.
In the 1990s, Schwartz spent a decade as a staff writer for the San Francisco Chronicle. He was a member of the local union at the Chronicle, a branch of the Newspaper Guild.
At the end of 1997, he converted to Islam. In 1999, Schwartz left the Chronicle, and moved to Sarajevo, Bosnia and Herzegovina, where he lived for the next 18 months.
Schwartz supported the Iraq War.
On March 25, 2005, Schwartz launched the Center for Islamic Pluralism. The Center is a nonprofit organization based in Washington, D.C., with Schwartz as executive director.
A Sleepwalker's Guide to San Francisco: Poems from Three Lustra, 1966–1981. San Francisco: La Santa Espina, 1983.
Brotherhood of the Sea: A History of the Sailors' Union of the Pacific. New Brunswick, NJ: Transaction Books, 1986. ISBN 0-88738-121-9.
Spanish Marxism vs. Soviet Communism: A History of the P.O.U.M (with Victor Alba). New Brunswick, NJ: Transaction Books, 1988. ISBN 0-88738-198-7.
A Strange Silence: The Emergence of Democracy in Nicaragua. San Francisco: ICS Press, 1992. ISBN 1-55815-071-4.
From West to East: California and the Making of the American Mind. New York: The Free Press, 1998. ISBN 0-684-83134-1.
Kosovo: Background to a War. London: Anthem Press, 2000. ISBN 1-898855-56-0
Intellectuals and Assassins: Writings at the End of Soviet Communism. New York: Anthem Press, 2001. ISBN 1-898855-55-2.
The Two Faces of Islam: The House of Sa'ud from Tradition to Terror. New York: Doubleday, 2002. ISBN 0-385-50692-9.
An Activist's Guide to Arab and Muslim Campus and Community Organizations in North America Los Angeles: Center for the Study of Popular Culture, 2003 ISBN 9781886442344
Sarajevo Rose: A Balkan Jewish Notebook. London: Saqi Books, 2005. ISBN 0-86356-592-1.
Is It Good for the Jews?: The Crisis of America's Israel Lobby. New York: Doubleday, 2006. ISBN 0-385-51025-X.
The Other Islam: Sufism and the Road to Global Harmony. New York: Doubleday, 2008. ISBN 0-385-51819-6.
"The Universe As Seen From North Beach". SF Chronicle August 17, 1997
"Defeating Wahhabism". FrontPage Magazine, October 25, 2002.
"A Different Kind of Filial Piety". Wall Street Journal, February 10, 1999.
"Ground Zero and the Saudi Connection". The Spectator, September 22, 2001.
"Spanish Revision". The Weekly Standard, June 1, 2009.
Stephen Suleyman Schwartz Wikipedia