Name

Stephen Farthing








Books

Renaissance Art Pop-up Book




Education

Royal College of Art, Central Saint Martins
Chairs present series prof stephen farthing chair of drawing in conversation with tim marlow
Stephen Farthing (born 16 September 1950) is an English painter and writer on art history.
Contents
Art book review 501 great artists by stephen farthing
Education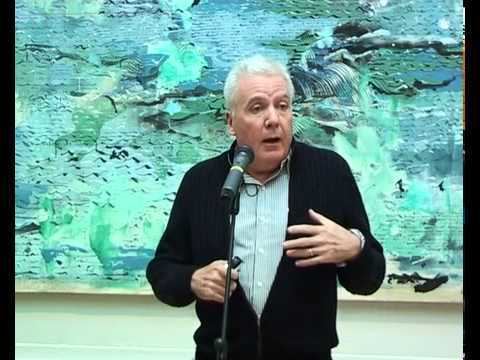 Stephen Farthing grew up in London and earned a bachelor's degree from Saint Martin's School of Art in 1973 and a master's degree in painting from the Royal College of Art, London in 1976. In the final year of his master's program, Farthing won a scholarship to study at the British School in Rome for one year.
Life and career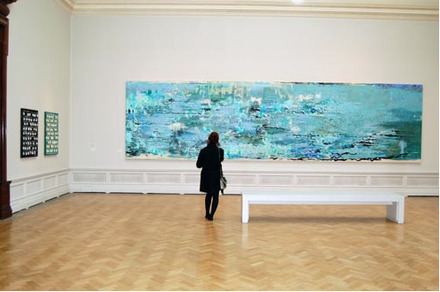 Since his return from Italy in 1977, Farthing has had one-man shows in the UK, Brazil, Uruguay, Mexico, Australia, Japan, and the United States. Farthing's work featured in the 1989 São Paulo Biennale and that same year he served as the Artist in Residence at the Hayward Gallery in London. He also won prizes in the John Moores Liverpool Exhibition on eight separate occasions between 1976 and 1999.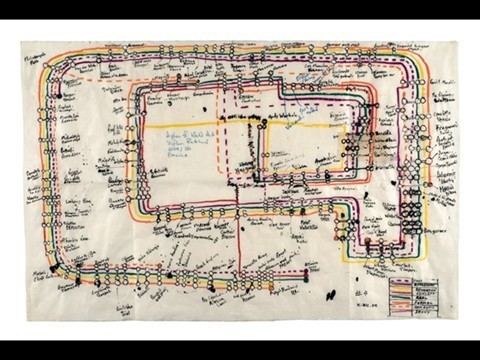 Farthing was elected as a member of the Royal Academy of Arts in 1998. Farthing's work is in the National Portrait Gallery (London) and he also showed at the Tate Britain in 2006 as part of a project called "Drawing from Turner," that he designed and curated. Farthing also painted large murals for the Cleveland Browns Football Club in Cleveland, Ohio (2004) and Aston Villa Football Club in Birmingham, UK (2008).
Stephen Farthing's teaching career began at Canterbury College of Art (1977–1979) where he was a lecturer of painting. He went on to teach at the Royal College of Art (1980–1985) before becoming the Head of Painting and later the Head of Fine Art at West Surrey College of Art and Design (1985–1989). Farthing spent the next ten years at Oxford University serving as the Ruskin Master at the Ruskin School of Drawing and Fine Art. He was also made a Professorial Fellow of Oxford's St Edmund Hall (1990–2000). Upon leaving the university in 2000, Farthing was made a professor emeritus of St Edmund Hall.
Farthing moved to New York in 2000 to become the Executive Director of the New York Academy of Art and led the Academy until he became the Rootstein Hopkins Research Chair of Drawing at the University of the Arts London in 2004, a position he continues to hold today.
Farthing has published extensively. Most known for his authorship of 1001 Paintings You Must See Before You Die and 501 Great Artists. He also authored the Intelligent Person's Guide to Modern Art, published in 2000 in addition to numerous academic essays and journal articles.
Stephen Farthing continues to live and work in both the United Kingdom and the United States.
Farthing is married to Dr. Ami Abou-bakr and has two children: Constance (from his first marriage) and Jackson (with Abou-bakr). He is also the younger brother of Michael Farthing (doctor and Vice Chancellor of the University of Sussex).
Work
Farthing described his work in a 2005 interview, saying "I have dined with the devil in terms of becoming a modern artist. I have taken hold of history, tried to understand it—and then used and abused it."
Farthing's work reflects his education, personal experience and perspective on historical events that have captured his imagination. After spending a period of study at the Cité Internationale des Arts in Paris while a student at the Royal College of Art, Stephen Farthing inadvertently fell upon what one could later describe as a postmodernist relationship with history. In Paris, he painted an interpretation of Hyacinthe Rigaud's portrait of Louis XV that as a student won him a prize at the John Moores Exhibition in Liverpool, today this painting stands as an early example of British post modernist painting.
In the late 1980s and early 1990s whilst showing with Edward Totah in London, Farthing showed works that positioned Latin American vernacular culture within a modernist idiom and classicism within the vernacular.
During the 1990s, he reinvented history painting as a viable contemporary narrative taking on subject matters as diverse as the Battle of Trafalgar, swagger portraiture, and the topographical mapping of cities. His most recent work makes explicit a theme that has consistently sat between Farthing and his audience, the "narrative" and "text".
Farthing commented that his work is, "not this thing about 'Oh, let's let the audience make up their mind what it is'…" but about "degrading it on purpose so it becomes not more ambiguous, but less what it was in the first place."
Toward the end of 2009, Farthing had his first one-person show at the Purdy Hicks Gallery in London where, for the first time, he showed the "back-story" paintings. The "back-story" paintings are a series of images painted with a text in reverse sitting on the picture plane between the audience and the image. The text tells us what is going on not in the picture but behind it, so compromising and at the same time informing the image with text. His technically very skilled paintings all seem to be grounded on one guiding principle - that what we see will always be always conditioned by what we know.
In November 2010, Farthing became the second living Royal Academician to be featured in the "laboratory" series of one man shows at the Royal Academy of Arts London. "The Back Story," featured an epic 30 foot painting of the Atlantic ocean.
Farthing's work as a painter sits midway between the conservative and the cutting edge between a classical and radical painting.
Public collections
Arts Council of Great Britain
Ashmolean Museum of Art and Archaeology, Oxford
British Council, London
British Council, Kyoto
British Council, Mexico City
Cleveland Browns, Cleveland Ohio
Government Art Collection Fund
Museo Carrillo Gil, Mexico City
National Museum of Modern Art, Kyoto
National Museum of Wales, Cardiff
National Portrait Gallery, London
Royal College of Art, London
Sheffield Galleries and Museums Trust
Towner Gallery, Eastbourne
Walker Art Gallery, Liverpool
Awards
1976: John Moores Exhibition Prize Winner
1976: Abbey Major Scholar, British School at Rome
1980: John Moores Exhibition Prize Winner
1982: John Moores Exhibition Prize Winner
1987: John Moores Exhibition Prize Winner
1998:Hayward Gallery, London-Artist in Residence
1991: John Moores Exhibition Prize Winner
1993: John Moores Exhibition Prize Winner
1997: Wellcome Trust Sci-Art Award with Mr. A. Rowsell, Guy's Hospital (For research into facial appearance)
1997: John Moores Exhibition Prize Winner
1998: Elected to Royal Academy of Arts
2000: Elected Emeritus Fellow, St Edmund Hall, Oxford University
2000: Elected Honorary Keeper of the Royal Academy Collections, London
2007: Visiting Hood Fellow: Institute of Creative Arts & industries, University of Auckland, New Zealand
2007: Visiting Artist: Monash University, Melbourne Australia
References
Stephen Farthing Wikipedia
(Text) CC BY-SA