Covid-19
Stephen Bourne





Writer








Black in the British Frame, The Motherland Calls: Brit, Butterfly McQueen remembered, Mother Country: Britain's B, Nina Mae McKinney: The Black
Stephen Bourne (born 31 October 1957) is a British writer, film and social historian specialising in black culture. As noted by the BBC among others, Bourne "has discovered many stories that have remained untold for years".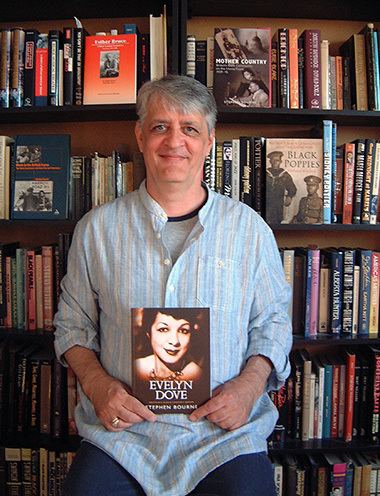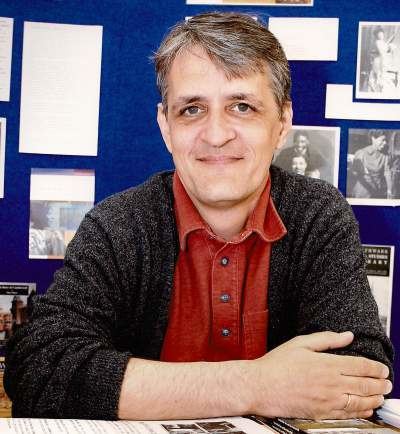 He was born in Camberwell, south-east London, and raised in Peckham. He attended Oliver Goldsmith Primary School from 1962 to 1969, St. Michael and All Angels Secondary Modern School from 1969 to 1974 and the Sixth Form of Archbishop Michael Ramsey School from 1974 to 1977. He graduated from the London College of Printing with a bachelor's degree in film and television in 1988, and in 2006 received a Master of Philosophy degree at De Montfort University on the subject of the representation of gay men in British Television Drama 1936–79.
After graduating in 1988, he was a research officer at the British Film Institute on a ground-breaking project that documented the history of black people in British television. The result was a two-part television documentary called Black and White in Colour (BBC 1992), directed by Isaac Julien, that is considered groundbreaking. In 1991 Bourne was a founder member of the Black and Asian Studies Association. In 1999 he undertook pioneering work with Southwark Council and the Metropolitan Police as a voluntary independent adviser to the police. In 2008 he researched Keep Smiling Through – Black Londoners on the Home Front 1939–1945, an exhibition for the Cuming Museum in the London Borough of Southwark and that same year he worked as a historical consultant on the Imperial War Museum's War to Windrush exhibition.
Bonnie Greer, playwright and critic, says: "Stephen Bourne brings great natural scholarship and passion to a largely hidden story. He is highly accessible, accurate and surprising. You always walk away from his work knowing something that you didn't know, that you didn't even suspect".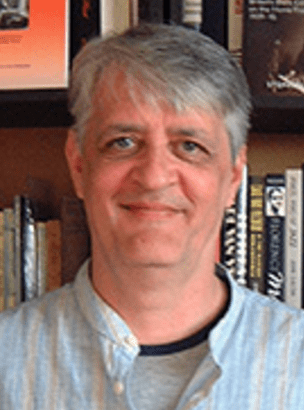 In 1991, Bourne co-authored The Sun Shone on Our Side of the Street: Aunt Esther's Story with Esther Bruce (his adopted aunt), which was published by the Ethnic Communities Oral History Project (ECOHP). He has written books about significant Black personalities such as Elisabeth Welch, Ethel Waters, Evelyn Dove and Harold Moody, as well as about different aspects of the historical Black presence in Britain. In 2014, his book Black Poppies: Britain's Black Community and the Great War was published by The History Press. Reviewing it in The Independent, Bernardine Evaristo said: "Until historians and cultural map-makers stop ignoring the historical presence of people of colour, books such as this one provide a powerful, revelatory counterbalance to the whitewashing of British history."
In 2002 Bourne received the Metropolitan Police Volunteer Award. It was presented to him by Police Commissioner Sir John Stevens and Mayor of London Ken Livingstone at City Hall, London. In 2013 Bourne was nominated for a Southwark Heritage Blue Plaque for his work as a community historian and Southwark Police independent adviser. He came second with 1,025 votes. In June 2015, at Southwark's Unicorn Theatre, the Southwark Arts Forum presented Stephen with their Literature Award for Black Poppies. In May 2017, he was honoured at the 12th Screen Nation Awards with a special award for his years of work documenting the lives of black Britons. In 2017 he received an Honorary Fellowship from London South Bank University for his contribution to diversity.
The Sun Shone on Our Side of the Street: Aunt Esther's Story, ECOHP, 1991, ISBN 1871338077
Brief Encounters: Lesbians and Gays in British Cinema 1930–71, Cassell, 1996, ISBN 0304332860
Black in the British Frame: The Black Experience in British Film and Television, Cassell/Continuum, 2001, ISBN 0826455395
Elisabeth Welch: Soft Lights and Sweet Music, Scarecrow Press, 2005, ISBN 0810854139
Speak of Me As I Am: The Black Presence in Southwark Since 1600, Southwark Council, 2005, ISBN 0905849426
Ethel Waters: Stormy Weather, Scarecrow Press, 2007, ISBN 0810859025
Butterfly McQueen Remembered, Scarecrow Press, 2008, ISBN 081086018X
Dr. Harold Moody, Southwark Council, 2008, ISBN 978-0-905849-43-0
Mother Country: Britain's Black Community on the Home Front 1939–45, The History Press, 2010, ISBN 0752456105
The Motherland Calls: Britain's Black Servicemen and Women 1939–1945, The History Press, 2012, ISBN 978-0-7524-6585-2
Black Poppies: Britain's Black Community and the Great War, The History Press, 2014, ISBN 075249760X
Evelyn Dove: Britain's Black Cabaret Queen, Jacaranda Books, 2016, ISBN 9781909762350
Contributed to Black Star: A BFI Compendium, editor James Bell, British Film Institute, 2016, ISBN 9781844579716
Fighting Proud: The Untold Story of the Gay Men Who Served in Two World Wars (I.B.Tauris, 2017)
Stephen Bourne (writer) Wikipedia