Her national number used to be number 211. 211 was the first number that the AMA assigned her when she turned pro in the USA amongst the men in January 2000. Today, 211 is synonymous of 211 MX School, 211 media, 211 Outreach and 211 Engaging, Bau's companies in the motorcycle industry. Bau now consults for companies and athletes that aim to make a mark in the powersports industry. Bau is also a member of the CFM (Women Commission inside the FIM Fédération Internationale de Motocyclisme).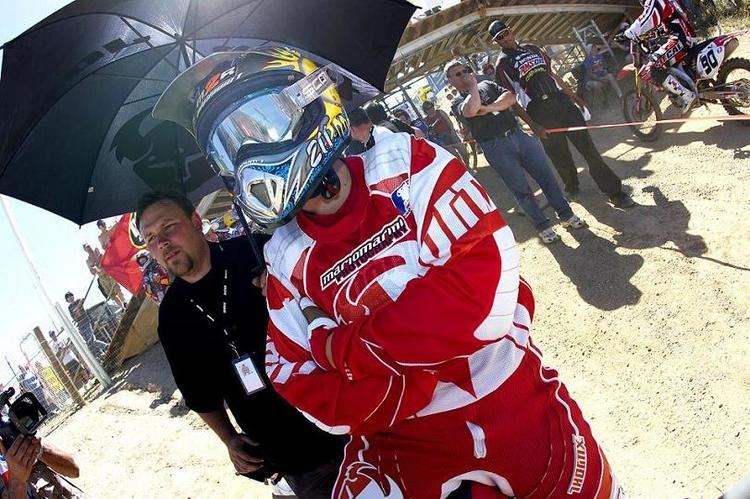 Bau started riding dirt bikes at four years of age. In 1983, when she was only six years of age, she entered into her first race, finishing an impressive third place. She was the only girl competing. After that first race, Bau began a winning streak that lasted her whole first year of racing career.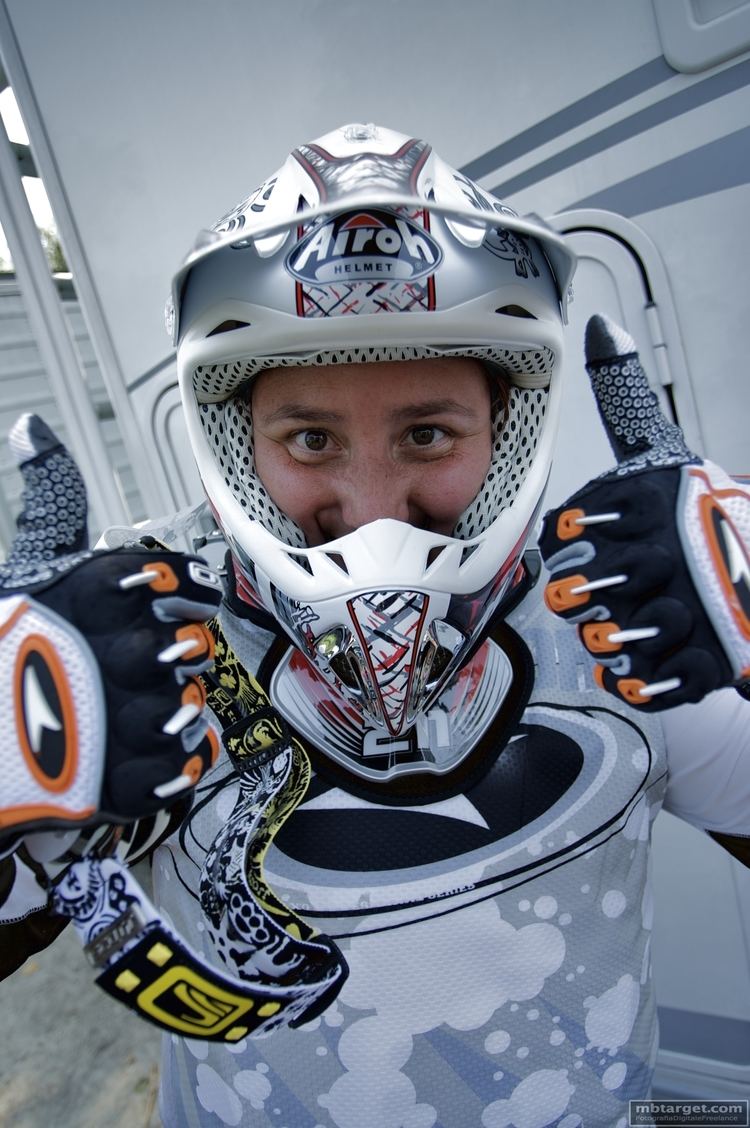 Bau raced 80cc minibikes until 1990, finishing in the top five finalists in every National Championship event she entered up until that point. In 1991, at the age of 14, Bau began racing with 125cc bikes. That same year, Bau won her first FMI (Federazione Motociclistica Italiana) Italian Women's Motocross Championship. From then on, Bau won seven of the eight FMI Italian Women's Motocross Championships from 1991 to 1998.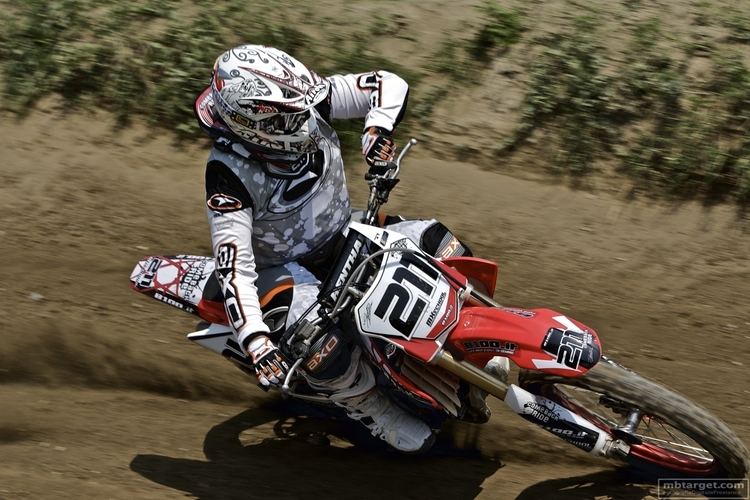 In 1992, Bau made her first imprint onto Unites States soil by arriving at the Perris Raceway in California to compete at the unofficial first ever Women's World Cup. Bau's goal was to beat 1992's "Fastest Woman in the World", Mercedes Gonzalez, and she achieved that goal. From there, Bau and Gonzalez became friends.
In 1995, Bau won the Campionato Italiano UISP Motocross Amatori, now known as UISP Trofeo Italia Motocross. In that same year, Bau simultaneously raced several races in the Italian Sport Production Championship on board an Aprilia 125cc with Team Tino, conquering as high as few pole positions.
In 1996, Cagiva decided to build a prototype bike for Bau: an identical copy of David Strijbos's. That year, Bau dominated the circuit by winning every single race she had entered. Bau continued her dominating streak in Italy in 1996 by winning yet another FMI Italian Women's Motocross Championship, in which Bau also raced downhill mountain bikes in the Downhill Mountain Bike Italian Championship with the factory team Olympia Downhill Mountain Bike. After a few races, the Italian Cycle Federation asked Bau to represent her own country during the Downhill Mountain Bike World Championship.
In Italy, Bau moved into professional motorcross racing and rode for the team Yamaha Belgarda, adding another FMI Championship under her belt.
In 1998, Bau competed in the unofficial Women's World Cup (in conjunction with the AMA National Outdoor Championship) held in Binghamton, New York. Bau triumphed in the competition, but the results showed that she finished in second place because of a technicality: "passing on a yellow flag".
Bau dominated the 1999 WMA AMA Women National Motocross Championship by winning every round. Bau was asked to be in her first video game by EA Sports that same year, called Supercross 2000. Stefy then won the unofficial 125cc and 250cc Women World Motocross Championship held in Colorado.
In 2000, Bau became the first woman in modern motocross to be granted the professional license to compete against the men. Bau, abroad a Kawasaki Team Green, raced four supercross races Anaheim, San Diego, and Daytona during the 1999 Supercross series. In the same year, she competed in the men Motocross Outdoor National Championship and in the Women Outdoor National Championship often racing both events in the same weekend.
Bau suffered a wrist injury and was forced to keep her season short. She won the Women Loretta Lynn's championship, adding another prestigious title to her career. Bau then traveled to Japan to become the first woman to compete in one round of the Men's Professional Championship there. In 2002, Bau conquered another WMA AMA Women Professional Motocross title and made history by qualifying at the Budd's Creek round of the Men Outdoor National championship. Bau then was asked to be featured in another video game, Freekstyle, by EA Sports IG.
In 2003, for the first time in the history of motocross racing, M2R Helmets honors Bau with a signature helmet sold worldwide. That year, Bau became the first woman to enter a male motocross competition in Qatar.
In 2005, Bau was asked by the FIM to become the first woman to compete in a round of the FIM Motocross World Championship in the MX2 class. She was featured on magazines as far away from her sport as Il Sole 24 ore. Bau made history once again in Castiglione del Lago, Italy competing for the Honda factory racing team.
In October of 2005, Bau had the accident that ended her racing career. She destroyed both of her ankles, risking the amputation of both legs.
Bau currently resides in Tallahassee, Florida and Milan, Italy.
Honors
1991–98
Seven-time Women's Italian Motocross Pro Champion
1999
Women's National Motocross Pro Champion
Women's Motocross World Pro Champion
2000–07
Only woman to hold a male professional motocross license
2001
Awarded Best World Female Extreme Athlete at the NEA Awards in Germany
2002
Playable character in Freekstyle
Women's National Motocross Pro Champion
2005
Honorary PhD in science of communications following the participation at the World Motocross Championship event in Italy
2008
Requested as "motocross expert" to FIM bi-annual meetings
Firsts
1983
First girl to enter and win a children's amateur regional male motocross championship in Italy
1986
First girl to enter and win a children's amateur national male motocross championship in Italy
1997
First woman to win a national amateur motocross championship in Italy
2000
First woman motocrosser to be featured in two video games (Supercross 2000 and Freekstyle)
First woman motocrosser to be invited to a TV talk show in Orange County, CA
First woman motocrosser to participate to a national TV show on USA channel about female extreme athletes
2001
First woman invited to compete against pro motocross male racers in Japan
2002
First woman in motorsport to have a replica/signature helmet sold worldwide
2003
First woman professional female athlete to be featured on CNN Arabia
First woman invited to compete against pro motocross male racers in Qatar
2005
First woman motocrosser to have extended features on the most prestigious Italian national sports newspaper, La Gazzetta dello Sport
First woman motocrosser to be featured on Italian national economic magazines following the participation at the male World Motocross event
First woman to participate at a World Motocross event (Italy round)
2008
Appointed manager for the Women's Motocross World Championship

Public Outreach/Teaching
2000
Invited speaker to the National Conference of Women on motorcycles
2000–05
Invited speaker to local news TV stations prior to racing weekend
2000–07
Motocross teacher reaching young girls that want to learn how to become motocross athletes
2001–02
Invited guest speaker at the Toys for Thoughts motorcycle ride in Philadelphia
2001
Invited speaker to an elementary school in Philadelphia
2003–05
Mentor for the motocross female athlete Ashley Fiolek
2006
Invited speaker to a chiropractic promotional dinner in Tallahassee
Volunteer for the Road to Recovery, a company that helps injured riders
2007
Invited guest to the Italian World Motocross Championship round
Founder of 211 Trips (www.211trips.com)

Motocross schools in South America
Motocross coach
2008
Founder of 211 International MX School
Invited as a guest speaker "motocross expert" at the FIM congress, in Durban, South Africa