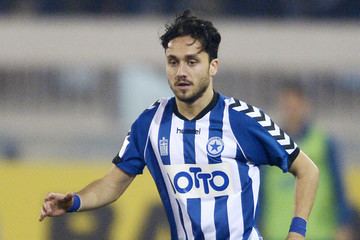 Napoleoni became the first ever Italian player to play in the Polish Orange Ekstraklasa (former named Idea Ekstraklasa), joining him after was Joseph Dayo Oshadogan his teammate at Widzew Łódź. He moved to Levadiakos after Widzew Łódź were relegated at the end of 2008.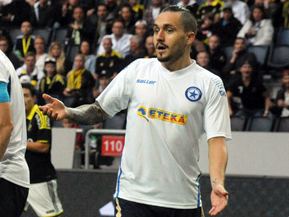 In January 2009 he signed for Greek club Levadiakos, because APOEL FC has withdrawn its interest for the player. He became an idol for the fans of Levadiakos throughout the years. On July 2012, six months before his contract with Levadiakos expired, Napoleoni is attracting interest from West Bromwich Albion,as the Baggies are keen. He left Levadiakos in December, 2012, when his contract expired. Waiting and dreaming of becoming a star in Italy, Stefano Napoleoni is content to be in Greece. Where the crisis 'there, even if you feel less than they say the news'. In January 2013, it was a step away from Robur Siena S.S.D., only to return to Athens and choose the Atromitos. As reported by La Gazzetta dello Sport , is Roman, Stephen, was born in New Salary and exploded in the Tor di Quinto, which began touring Europe in 2006: first the Poles of Widzew Lodz, among the Greeks of Levadiakos. On overall, Napoleoni played 98 games (28 goals, 11 assists) with the club.
On January 2013 he signed for Greek club Atromitos F.C. Napoleoni, after each goal celebrated by showing the Colosseum that has tattooed on his right finch. It was discovered in Italy by Zbigniew Boniek who took him to Poland and from there started his pilgrimage which then went through a lot of Greece. Napoleoni besides has not hidden that is a A.S. Roma fan : " I dream playing in A.S. Roma with the phenomenon Francesco Totti. I was in the field against PAOK, I scored two goals and we won. In the locker room my teammates told me the result of Roma - Lazio and for me it was a total massacre. If Rudi García call me, I could go to Rome on foot. "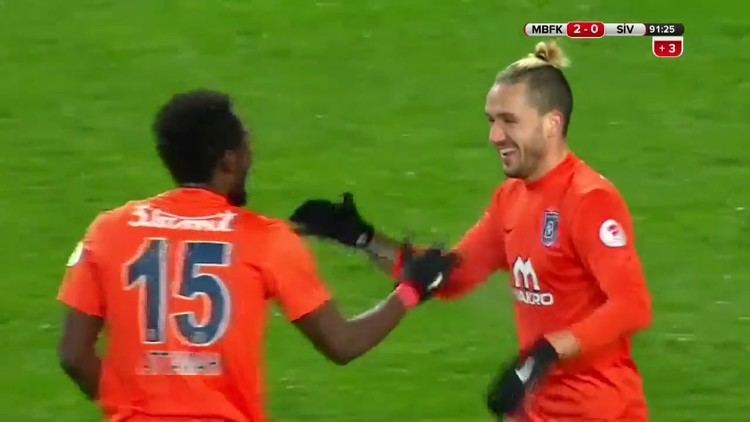 In April 2015, the contract of the Italian striker with Atromitos F.C. is running out and according to Metrosport newspaper PAOK are considering to make a move. Napoleoni enjoys a decent season with Atromitos F.C. having netted ten goals since the start of the season. AEK and U.S. Sassuolo Calcio have already expressed their interest, but now PAOK have been added into Napoleoni's suitors. However, it is believed that PAOK have not made any official approach yet and if it happens it will be after the hiring of a new technical director at the club.
On 3 May 2015 Atromitos played against Panionios a very important game for entering in the play-offs. Eventually Napoleoni scored his 2nd hat-trick and Atromitos beat Panionios by a final score of 3-1,dragging his club to the Greek play-offs. Being one of the most stable and most valuable players of Atromitos F.C. during the last seasons, and in any case, the 28-year-old cashed his offer with a new four-year contract (2 + 2 years) which will tie him with the club till 2019.
On 31 January 2016, Napoleoni signed a 1,5 years contract with Super Lig side İstanbul Başakşehir on a fee of €400.000. The Italian striker of Atromitos F.C. spoke to club's official website about his decision to continue his career in Turkey with İstanbul Başakşehir, after three years at the club."I need more than a thousand words to describe my feelings right now, I am happy but also sad for leaving after three years, which I will never forget. I want to thanks my teammates, all the managers I worked with, the president Mr. Spanos, and the Technical Manager Mr. Angelopoulos and especially the fans who supported me during good and difficult times. I would have never made this career step without all of them, they helped me improve as player and as a person, so I am sure that in the future I will wear Atromitos' shirt again", said the 29-year-old player.