Stefan Topurov





1.58 m






Weightlifting at the 1988 Summer Olympics - Men's Featherweight 56-60 kg
Stefan Petrov Topurov (Bulgarian: Стефан Петров Топуров) (born August 11, 1964 in Asenovgrad), was an weightlifter for Bulgaria.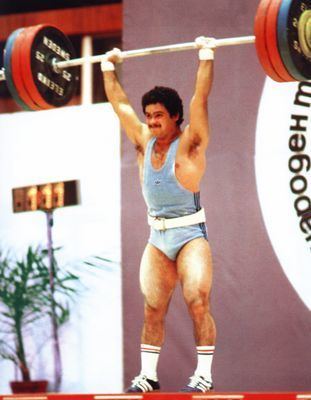 Silver medalist in Olympic Games (1988);
Senior world champion (1987);
Silver medalist in Senior World Championships (1983 and 1986);
Senior European champion (1984 and 1987);
Silver medalist at Senior European Championships (1983 and 1988);
Set eleven world records during his career.
First man ever to lift three times his body weight.
Stefan Topurov Wikipedia