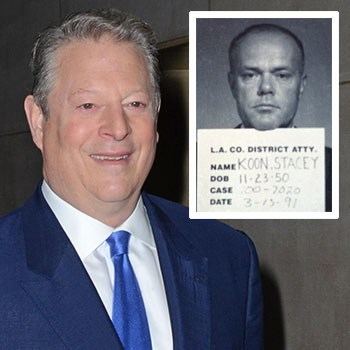 On March 3, 1991, in Los Angeles, a high-speed chase was initiated by California Highway Patrol officer Melanie Singer after motorist Rodney King was observed behind the wheel of a 1988 white Hyundai Excel traveling at a high speed of over 100 MPH. The chase ended on the right shoulder of Foothill Boulevard. Koon and four other officers (Laurence Powell, Timothy Wind, Theodore Briseño and Rolando Solano) attempted to arrest King. The officers stated that King resisted arrest and Officers Powell, Wind and Briseño had to use force to subdue him. The incident was videotaped by a nearby resident, George Holliday, who gave it to local TV station KTLA. The station aired parts of the video and CNN aired it the next day. The police officers were tried for the use of excessive force in state court in Simi Valley in 1992 and acquitted on April 29 that year. Later the same day the 1992 Los Angeles riots erupted, which went on to claim the lives of fifty-three people. In 1993, the four officers were tried in a federal court in Los Angeles; Koon and Powell were convicted of violating King's civil rights and sentenced to 30 months in prison.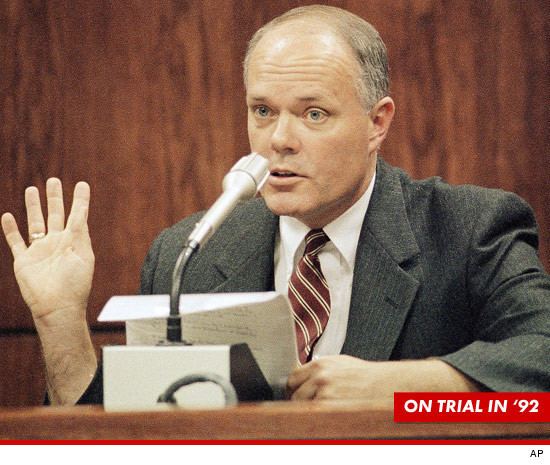 In his 1992 book, Presumed Guilty: The Tragedy of the Rodney King Affair, Koon defended his actions and blamed the riots on the media and community leaders. He appeared as a guest on A Closer Look with Faith Daniels on October 24, 1992.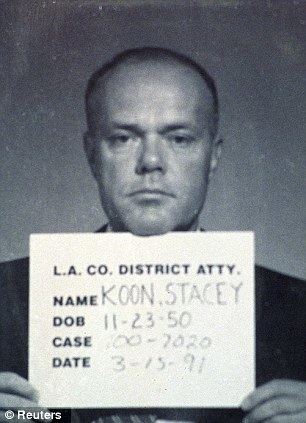 The initial sentencing of officers Powell and Koon was appealed to the United States Supreme Court on the issue of whether the Federal District Court properly applied departures from the Federal Sentencing Guidelines when it granted two downward departures to 30 months from section 242 of the sentencing guidelines, in Koon v. United States, 518 US 81 (1996). Ultimately, the Court affirmed the lower court and allowed the officers' sentences to be significantly reduced to 30 months due to 3 factors: King's own provocation and the officers' susceptibility to abuse in prison along with their successive prosecutions in state and federal courts. The court disallowed reductions resulting from the unlikelihood of them repeating the same crime and for the fact that a felony conviction rendered both of them ineligible for future law enforcement employment. This was attributed to the Federal Sentencing Commission having previously disallowed reductions for low recidivism, as that is what the lower range of the federal guidelines entail. Losing one's career is almost certain after a felony committed under color of law, so the court stated that an offense under official conduct could not have a reduction for loss of career.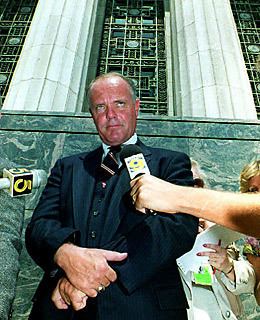 Koon served his sentence at the Federal Correctional Institution in Dublin, California, and the Federal Work Camp in Sheridan, Oregon. He was released on October 15, 1995 to a Riverside County, California halfway house.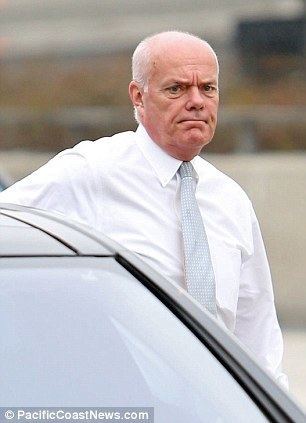 In November 1995, a gunman, 35-year old Randall Tolbert, entered the halfway house and demanded to know where Koon was. Koon was on a holiday pass at the time. The gunman took three hostages, one of whom, 67-year old Karl Milan, he later shot and killed before being killed himself by the sheriff's SWAT team during a shootout.
Koon eventually moved to Castaic, north of Los Angeles. In 2012, he began working as a chauffeur in Los Angeles for the limousine company Music Express where his patrons have included notable people like former vice president Al Gore and actor and political commentator D. L. Hughley.
Both Koon and his fellow LAPD officer Laurence Powell have been used as symbols of racism in hip hop and related music. He is referenced by rap metal band Rage Against the Machine in their song "Vietnow", from their 1996 album, Evil Empire. He is also mentioned in the Ice Cube song "Really Doe" from his 1993 album Lethal Injection. Koon was also namechecked in The Simpsons' episode "Sideshow Bob Roberts" by conservative commentator Birch Barlow as an example of someone "railroaded by our liberal justice system." As well, he was parodied twice in 1993 by Jim Carrey on the American sketch comedy television series In Living Color.
Koon has a bachelor's degree and a master's degree in criminal justice from California State University in Los Angeles, and a master's degree in public administration from the University of Southern California.