Country

Malta




Area

1.6 km2


Mayor

Karl Gouder (PN)




Population

10,261



St. Julians (Maltese: ) is a town in Malta situated along the coast, north of the countrys capital, Valletta. It is known for tourism-oriented businesses, such as hotels, restaurants and nightclubs which are centred mainly in an area known as Paceville.
Contents
Map of St. Julians
History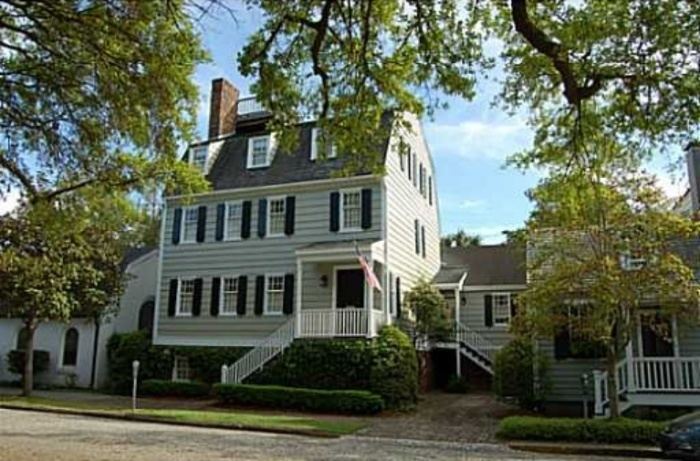 Up till the nineteenth and early twentieth century, St Julians was a very peaceful coastal town known for its Latin architecture (such as the Spinola Palace) and beautiful greenery surrounding it. Moreover, Spinola bay was characterized by its fishermen and farmers dwelling the countryside.
Because of fear of attacks by the Muslims, the Northern Coastal area remained undeveloped until the diminished attacks after 1565. The building of Spinola Palace, coming as it does in 1688, is to be regarded as the stepping stone for the coastal reclamation of San Giljan. The palace, together with the surrounding gardens, was built by Fra Paola Raffaele Spinola for the public entertainment as stated in the inscription which one finds above the portico. The palace was enlarged in 1733 through the efforts of Fra Giovanni Battista Spinola, Bali of the order and successor to his uncle as rector and Curator of the abbazia. During the French occupation of these islands in 1798, St Julians was the first town in Malta to be conquered by French troops. In fact it was General Claude Henri Vaubois who led the French forces into Spinola bay. French troops were stationed in the palace and wrought havoc there. In fact it is thanks to them that the Order's emblem atop the clock on the facade was defaced.
References
St. Julians Wikipedia
(Text) CC BY-SA
(,)http://cdn2.blog-media.zillowstatic.com/1/Savannah-GA-0b2ea4-e1413827125639.jpg(,)http://www.stjsgroup.org/wp-content/uploads/2014/04/Friends-of-St-Julians-2.jpg(,)http://media.rightmove.co.uk/dir/11k/10116/47493307/10116_1820785_IMG_01_0000_max_656x437.jpg(,)http://www.victoriahotel.com/Portals/2/images/frontpage/St_Julians_Bay.jpg(,)http://www.stjsgroup.org/wp-content/uploads/2014/04/Friends-of-St-Julians-4.jpg(,)http://media-cdn.tripadvisor.com/media/photo-o/04/5f/7b/74/st-julian-s-church.jpg(,)http://www.theislandwiki.org/images/thumb/a/a6/StJuliansAve.JPG/500px-StJuliansAve.JPG(,)http://www.discovershropshire.org.uk/html/resource/resource:20060911144359(,)https://thewriterssaga.files.wordpress.com/2010/02/st-julians-3.jpg
(,)http://blog.maltaweathersite.com/wp-content/uploads/2015/01/early-morn-st-julians-Malta-Landscape-Photography1.jpg(,)http://blog.maltaweathersite.com/wp-content/uploads/2015/01/early-morn-st-julians-malta-landscape-photography.jpg(,)http://www.malta.com/media/en/attraction/beaches/east-malta/st-george-s-bay/st-george-bay-in-st-julian-s.jpg(,)http://nikonites.com/attachments/landscape/73866d1394867421-post-your-landscape-photos-st-julians-malta-copy-copy.jpg(,)http://www.penoflife.com/Landscapes/Malta/St-Julians/i-rWhf2Gf/0/X2/DSC1412215031-X2.jpg(,)http://www.penoflife.com/Landscapes/Malta/St-Julians/i-fzQzvpk/0/X2/DSC1412215029-X2.jpg(,)http://www.malta.com/media/en/about-malta/city-village/st-julian-s/the-spinola-bay-of-st-julian-s.jpg(,)http://www.penoflife.com/Landscapes/Malta/St-Julians/i-nRKzFhL/0/X2/DSC1412215027-X2.jpg(,)http://www.penoflife.com/Landscapes/Malta/St-Julians/i-p6vFnw8/0/X2/DSC1412215023-X2.jpg(,)http://images.trvl-media.com/media/content/shared/images/travelguides/destination/viewfinder/images/res30/85000/85202-St-Georges-Beach.jpg(,)http://images.fineartamerica.com/images-medium-large/sunset-over-spinola-bay-st-julians-malta-veronique-cassar-.jpg(,)http://previews.123rf.com/images/leonidtit/leonidtit1212/leonidtit121200425/16949676-Fantastic-landscape-on-the-seaside-St-Julian-s-Bay-Church-of-Our-Lady-of-Mount-Carmel-MaltaStock-Photo.jpg(,)http://thumbs.dreamstime.com/z/maltese-night-landscape-spinola-bay-st-julian-s-malta-48773044.jpg(,)http://cache2.asset-cache.net/gc/172787470-st-julians-bay-at-5am-gettyimages.jpg%3Fv%3D1%26c%3DIWSAsset%26k%3D2%26d%3Ds%252FlQ1lPKWaacbOmT7NNdxOGOqR9iXDeqlJu7QFOpZ1xfl5O7GydTuPJwlHnibxiH
(,)http://www.malta.com/media/en/about-malta/city-village/st-julian-s/love-monument-in-st-julian-s-spinola-bay.jpg(,)http://www.malta-info.co.uk/resorts/g-sj/st_julians_1828.jpg(,)http://media-cdn.tripadvisor.com/media/photo-s/03/96/90/4e/aerial-view-of-st-julian.jpg(,)http://www.malta.com/media/en/dining/restaurant/st-julian-s/san-giuliano/san-juliano-restaurant-malta.jpg(,)http://www.malta-info.co.uk/resorts/g-sj/restaurant-1829.jpg
(,)http://i.dailymail.co.uk/i/pix/2013/08/25/article-2401919-1B75A963000005DC-534_634x497.jpg(,)http://i.dailymail.co.uk/i/pix/2013/08/26/article-2401919-1B75A3AC000005DC-166_634x541.jpg(,)http://i.dailymail.co.uk/i/pix/2013/08/25/article-2401919-1B75A8C4000005DC-715_634x399.jpg(,)http://juliancentre.org/couch/uploads/image/from-rf/julianmedium-retouched.jpg(,)http://www.desertusa.com/cities/ca/photos/julian-02.jpg(,)http://i.dailymail.co.uk/i/pix/2013/08/25/article-2401919-1B75A4AC000005DC-666_634x492.jpg(,)http://www.malta.com/media/en/attraction/nightlife/st-julian-s/bedouin-bar/bedouin-bar-private-rooms.jpg(,)http://www.desertusa.com/cities/ca/photos/julian-01.jpg(,)http://croatia.org/crown/content_images/2009/rachlin/stradun_dubrovnik_rachlin.jpg(,)http://i.dailymail.co.uk/i/pix/2013/08/26/article-2401919-1B75A314000005DC-778_634x489.jpg(,)http://media02.hongkiat.com/3d-street-arts-2011/lego-terracotta-army.jpg(,)http://www.southhaven.org/uploads/ckeditor/images/st-julian-winery(1).jpg(,)http://www.julianwachner.com/assets/uploads/videos/stravinsky_julian.jpg(,)http://www.malta.com/media/en/attraction/nightlife/sliema/city-of-london/city-of-london-sliema.jpg
(,)http://www.malta-gozo-property.com/img/17/tourism.jpg(,)http://www.luxurymatters.se/wp-content/uploads/2013/09/stjulians-bay-1024x682.jpg(,)http://cache3.asset-cache.net/gc/520720413-st-julians-bay-malta-gettyimages.jpg%3Fv%3D1%26c%3DIWSAsset%26k%3D2%26d%3DX7WJLa88Cweo9HktRLaNXsWZ4%252FeJdVKnhnp899O%252FdBgpR84gj5cg3lmNP1x5JnKOEL43JH4uXP0xQOXgv363sg%253D%253D(,)http://cache2.asset-cache.net/gc/520715593-st-julians-bay-malta-gettyimages.jpg%3Fv%3D1%26c%3DIWSAsset%26k%3D2%26d%3DX7WJLa88Cweo9HktRLaNXtHEYMD7ZeIJ0Nd21lv19cb3gktOo2EPq13RqXQCK3JhcFq0ZWgVGqnFySj%252BCh7iVQ%253D%253D(,)https://www.holidayhypermarket.co.uk/hype/wp-content/uploads/2015/02/St-Julians-Malta-67803121.jpg(,)http://food-adhoc.com/wp-content/uploads/2014/08/malta051.jpg(,)http://www.corinthia.com/Global/St%2520Georges%2520Bay/Destination/Beach.jpg(,)http://media-cdn.tripadvisor.com/media/photo-s/07/b8/25/59/le-meridien-st-julians.jpg(,)http://www.independent.com.mt/uploads/filebrowser/st%2520julians.jpg(,)http://cache1.asset-cache.net/gc/511802667-spinola-bay-in-st-julians-gettyimages.jpg%3Fv%3D1%26c%3DIWSAsset%26k%3D2%26d%3DtWvlYTeO6w2bYg5RSHLhJWgX%252BgeLr2o4MujZnhMIQlpJ5P1aZ4scBuH2KSQMLWTadENXOW4Npaxp15qm1qM78w%253D%253D(,)http://cache4.asset-cache.net/gc/126291677-st-julians-railway-bridge-over-river-usk-gettyimages.jpg%3Fv%3D1%26c%3DIWSAsset%26k%3D2%26d%3D%252BUS7aXiB5nDc7FeBvB96EKHPs4DNPH9W6HKpxZRf%252FdTHVqUaxayPwj8ZH6zLkGKGRD1UjG7m1BEn9y3gnLolqw%253D%253D
(,)http://media-cdn.tripadvisor.com/media/photo-s/03/96/90/3f/paceville-st-julian-s.jpg(,)http://www.travel-tour-guide.com/malta_trip_review/malta_photos/DSC_9808.jpg(,)http://www.bugbog.com/images/main/Malta/St-julians-hilton-yachts-cannon.jpg(,)http://media-cdn.tripadvisor.com/media/photo-s/03/96/90/69/st-julian-s-promenade.jpg(,)http://www.maltaholidays.uk.com/wp-content/gallery/st-juliens/st-julians.jpg(,)http://stjuliansbayhotelmalta.com/wp-content/uploads/2014/01/st-julians-village.jpg(,)http://www.travelersdigest.com/wp-content/uploads/2013/06/st-julians-bay.jpg(,)http://www.malta-info.co.uk/st-julians/images/DSCN1835.jpg(,)https://s-media-cache-ak0.pinimg.com/736x/19/7b/3c/197b3c88e889f968cfbef62819604d9a.jpg(,)http://media-cdn.tripadvisor.com/media/photo-s/03/96/90/57/portomaso-st-julian-s.jpg(,)http://www.malta-info.co.uk/st-julians/images/DSCN1826.jpg(,)http://media-cdn.tripadvisor.com/media/photo-s/01/b9/f1/b9/st-julian-s-bay-hotel.jpg(,)http://media.ef.com/sitecore/__~/media/efcom/2014/ILSU/destinations/city-stage/ILSU_DestinationStage_StJulians.jpg