Covid-19
Spencer Marchant




British Politician





Eton College




Conservative Party






September 7, 1986, Isle of Wight, United Kingdom
Sir Spencer Le Marchant (15 January 1931 – 7 September 1986) was a British Conservative Party politician.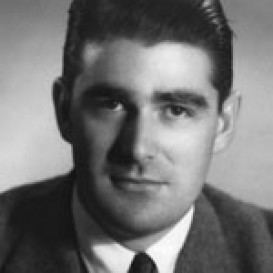 Born in Edmonton, London, Le Marchant was educated at Eton College and was a member of the London Stock Exchange. He served as a councillor on Westminster City Council from 1956.
Le Marchant contested the London safe seat occupied by the Labour Party's George Strauss since its 1950 creation, Vauxhall, at the 1966 general election. He was elected to the House of Commons as Member of Parliament for High Peak at the 1970 general election, and held the seat until he retired from Parliament at the 1983 general election. He was appointed Comptroller of the Household when Margaret Thatcher came to power in 1979.
Le Marchant received note in Thatcher's memoirs as "famous for his intake of champagne", 6 foot and 6 inches tall, and "could be heard booming out the result" when the then Labour government lost a motion of confidence by one vote, causing the 1979 general election.
Le Marchant retired from the House of Commons at the 1983 general election, and died at the age of 55 in 1986 on the Isle of Wight.
In 1955 he married Lucinda Gaye Leveson-Gower, daughter of Brigadier General Hugh Nugent Leveson-Gower, RA and his first wife, Avril Joy Mullens (later fourth wife of Ernest Aldrich Simpson).
In 2006, Michael Brown, a former Conservative MP from 1979 to 1997, stated that Le Marchant had tried unsuccessfully to seduce him.
Spencer Le Marchant Wikipedia