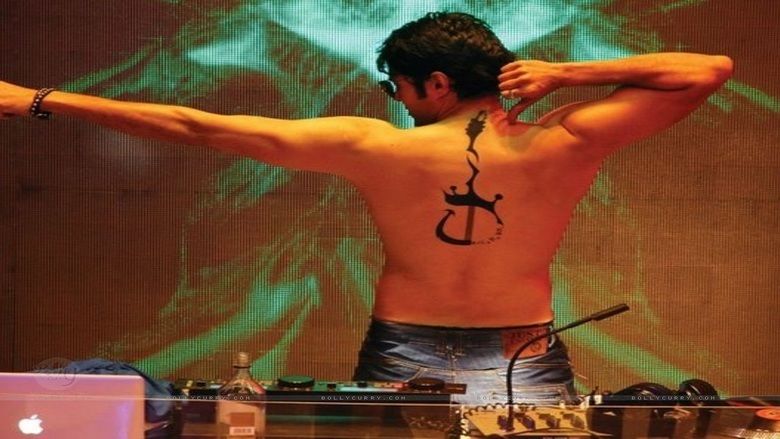 Raunak Kaul (Rajeev Khandelwal) lives, eats and breathes music. Music is his life. Having inherited the talent and passion for music from his deceased father Parth Kaul, he wants to make sure that he doesn't inherit one thing from his father – failure. So when he arrives in the City of Dreams, Mumbai, to make it big in the music field he pushes himself – and more – to make his dream come true. Starting as a DJ in his uncle Surendra's (Yatin Karyekar) night club Tango Charlie, owned by Charlie (Mohan Kapoor), he soon finds himself expanding his avenues to establishing his own studio, making his own music and finally composing the same for a movie by Anurag Kashyap. But along with virtues come vices, as Raunak finds himself falling deeper into the world of alcohol, smoking and drugs as he gets into a relationship with Shonali (Mrinalini Sharma).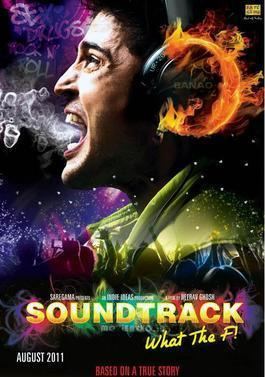 Raunak's loss of hearing is first apparent when he hears a high-pitched ringing sound instead of his interview on TV. At this time, Raunak is making his next album with his mates Banjo (Ankur Tewari) and Biscuit (Siddharth Coutto). Raunak continues working on his album and playing gigs at clubs, but his hearing degrades rapidly. As a result, progress on his album stagnates. However, Raunak refuses to acknowledge his problem until a gig in the club, when he cannot hear the second channel in his headphones and must crossfade one song into the next without being able to beatmatch them. The result sounds terrible, and the crowd boos him. Overcome with fear and frustration, he throws the turntable and the mixer onto the dance floor, and is forcibly removed from the club.
The next day, Charlie confronts Raunak about the performance. Raunak agrees to see a doctor (Manu Rishi), who tells him he's lost hearing in one ear and has 30% left in the other. He warns Raunak that unless he stops abusing drugs and listening to loud noises, he will soon be completely deaf. Even the use of his hearing aid would only further degrade his hearing.
Then, during a recording session, Raunak confesses the full nature of his hearing loss to Banjo. He inserts his hearing aid to demonstrate, and, overwhelmed by the sudden sound exposure, leans close to one of the monitor speakers. Before he can react, however, a frustrated Biscuit smashes a guitar into an amplifier whose volume is maximized. The noise is excruciating, and the feedback knocks Raunak unconscious. The damage leaves him permanently deaf.
Without his hearing, Raunak cannot complete his album. He loses his recording contract, and Charlie abandons him. Soon after, Shonali leaves him. The talking head sequences describe this period as his darkest hour, in which he shuts himself in a room, which he has "soundproofed" with pillows in a desperate bid to recover his hearing. His drug use intensifies, and he appears to be heavily depressed. In one scene, he repeatedly throws his body against the walls. In other, he wraps Roman candles around his head, either an attempt at suicide or a drastic way to recover his hearing, but dives into the pool before they ignite.
In a culmination moment of the movie, Raunak flushes all his drugs down a toilet, only to be faced with the vision of the menacing badger again. The two begin to scuffle. Raunak then grabs the dying badger's head, and removes it, only to reveal that the badger is, in fact, himself.
After this dark period, Raunak meets Gauri (Soha Ali Khan), an instructor for the deaf who coaches him in lip-reading. They become close, and eventually intimate. He confides his unhappiness at losing music, and she helps him perceive sound through visual and tactile methods instead.
Raunak then manages to devise a system for mixing songs, in which he watches an oscilloscope trace while resting his feet on the pulsating speakers. Using this system, he heads to the studio and manages to produce new mix CD (Raunak Is "Hear") entirely by himself. He delivers it to Charlie, who is wildly pleased – particularly by the potential of using Raunak's disability to increase record sales. He has Raunak take part in advertising and promotional deals which are increasingly offensive and insensitive to deaf people, which Gauri silently disapproves of. He also treats Gauri like he did Shonali; as Raunak's sexual object, not recognizing her substantial role in Raunak's life. In general, Charlie tends to patronizingly characterize the deaf as pained, helpless victims desperate for a deaf role model.
Charlie convinces Raunak to play live as a career comeback. He thinks it is an opportunity for Raunak to prove himself to others, despite Raunak's insistence that he has nothing to prove to his critics. The gig goes exceedingly well, and many claim it showcases even greater talent than his early work. After the show, Raunak and Gauri disappear from Charlie, the media, and the music scene altogether. In a talking heads sequence, characters speculate on where he is now (if alive).
As the film ends, we see Raunak teaching a group of deaf children how to perceive sound like he does. Additionally, we see Raunak who is then met by Gauri and a child (presumably their own). They affectionately walk together down a street unrecognized
Rajeev Khandelwal as Raunak Kaul
Soha Ali Khan as Gauri
Mrinalini Sharma as Shonali
Mohan Kapoor as Charlie
Yatin Karyekar as Surinder Kaul (Raunak's uncle)
Ankur Tewari as Banjo
Siddharth Coutto as Biscuit
Manu Rishi as Doctor