8.2

/

10

Alchetron

8.2

Rate This





Genre(s)

Fighting


Designer

Hiroaki Yotoriyama




Platform

PlayStation Portable





Initial release date

27 August 2009




Series

Soulcalibur




Developers

Namco, Project Soul







Composer(s)

Junichi NakatsuruKeiki KobayashiMasaharu Iwata




Mode(s)

Single-player, multiplayer


Publisher

Bandai Namco Entertainment




Similar

Soulcalibur games, Bandai Namco Entertainment games, Fighting games
Soulcalibur broken destiny video review by gamespot
Soulcalibur: Broken Destiny is a fighting video game in the Soulcalibur series for PlayStation Portable (PSP). It uses many of the features of Soulcalibur IV, including its character customization mode. One of the goals of the game is "to target beginners and novice players with Soulcalibur IV's content." The game introduces two new characters to the series — Kratos from the God of War series and Dampierre, a new original character.
Contents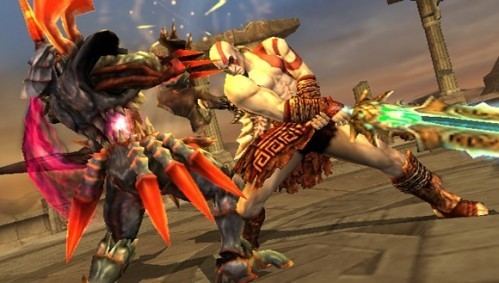 Soulcalibur broken destiny video preview by gamespot
Characters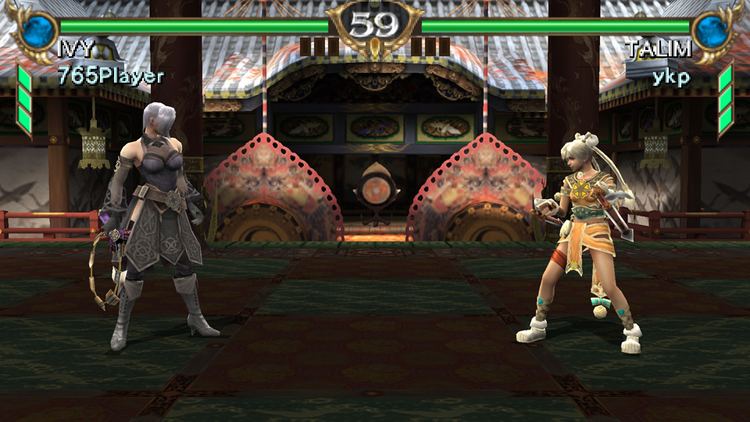 Soulcalibur: Broken Destiny includes 28 characters. All regular characters from Soulcalibur IV return, but the bonus characters and Star Wars guest characters from Soulcalibur IV are absent. At the 2009 Electronic Entertainment Expo, Namco Bandai revealed that they were to be replaced with a different guest character — Kratos from Sony's God of War series, and a new exclusive character named Dampierre.
Gameplay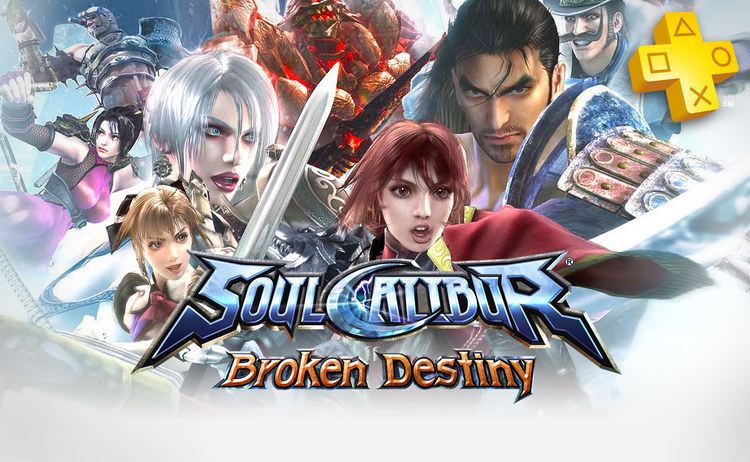 The ability to change physical attributes and muscularity, which was present in Soulcalibur IV, has been removed. In this game, however, it has been replaced by the ability to adjust the rotation, position and size of some equipped items, such as certain headwear which might not fit exactly right, depending on what hairstyle is selected. Original characters can not be re-dressed with custom character items like in Soulcalibur IV, although their colors may be edited. In addition to editing the characters' appearance, the player may create a custom vs. screen photo for each custom character. The player has some control over the character's pose in the photo, as well as the camera position and the photo's frame and background. The number of custom character slots has been reduced from 50 in Soulcalibur IV to 16 in Broken Destiny.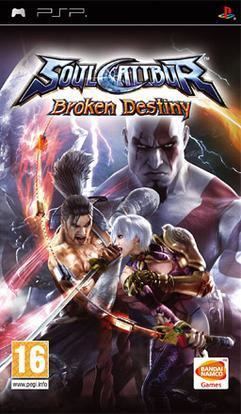 Soulcalibur: Broken Destiny features an English language and Japanese language mode for both text and speech. Custom characters, however, can only be named using the ASCII naming interface, regardless of the language setting.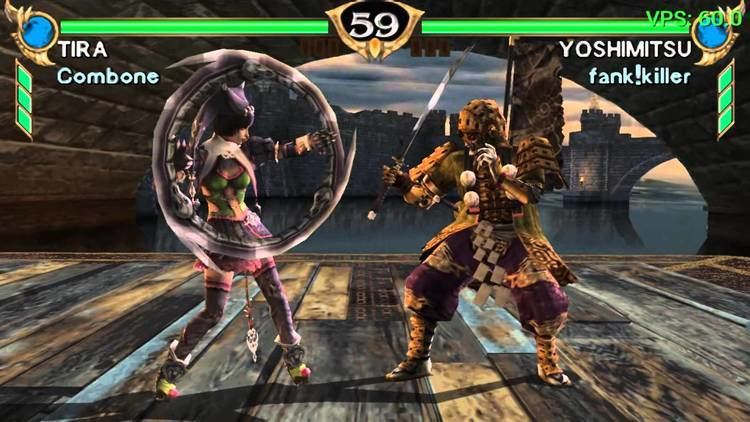 Quick Match is a mode where players are given a list of A.I. players with their titles and stats and choose which opponent to fight. Players who have won against the A.I will receive "unique titles" that you can wear, the "title" is under their name during Versus Mode.
The Gauntlet is the tutorial mode for Soulcalibur: Broken Destiny, which has similar story telling features like Soulcalibur II's Weapon Master mode, although the player is informed at the start that this story is non-canonical. Players are often given low health and required to guard or perform attacks within a short window of opening of the A.I. controlled tutor. There are altogether 34 chapters of tutorial in The Gauntlet, with two to four sub-missions in each of the stages. Players will need to clear all sub-missions with Rank A in order to unlock the next chapter. As a reward for completing The Gauntlet, players are given a new 'Broken Destiny' weapon for the character Siegfried.
Trials consists of three portions — Trial of Attack, Trial of Defense, and Endless Trials. All of the portions are round-based battles. Trial of Attack rewards score according to how well a player can chain the attacks. Trial of Defense rewards score according to how well a player guard attacks and counterattacks. Endless Trials essentially combine both of the above trials and endless stages much like survival mode.
Versus Mode is similar in features to Quick Match, except that the players are nearby PSP players who connect wirelessly through an ad hoc network.
Training Mode which allows player to test out moves and practice in controlled condition, much the same as Practice Mode/Training in other previous Soulcalibur games.
Reception
The game has received overall positive reviews, receiving an aggregate score of 80 on Metacritic. Common criticisms have been a lack of story, game modes, and online versus modes.
1UP said "Broken Destiny's visuals are gorgeous on the PSP's screen, and matches effortlessly flow without any noticeable stutters or jarring problems." GameZone said it was "an impressive portable fighting game that is just as amazing and just as addictive as the console games. On the single-player front, we wish there was more but there's enough here to keep fans more than happy." GameTrailers said "It's missing a few elements that would make it an ideal starting point for anyone unfamiliar to the series and is unlikely to attract new fans with its straightforward approach, but in terms of value and quality, Broken Destiny is an excellent handheld fighting game." GamePro said "With such amazing aesthetics one would expect some other technical areas to take a few hits, notably the load-times and the sound. Yet neither is diminished, with load-times being fairly short and easily endured, and with a dramatic score that is well done and fitting." Playstation Official Magazine UK said "The problem here isn't the looks or the amount of stuff there is to do, it's the controls." Play, Eurogamer and IGN all praised the inclusion of Kratos.
References
Soulcalibur: Broken Destiny Wikipedia
(Text) CC BY-SA