South Africa




Northern Sotho


126.77 km2

Soshanguve is a township situated about 25 km north of Pretoria, Gauteng, South Africa. It was established in 1974 on land scheduled to be incorporated into a bantustan bordering on Mabopane in Bophuthatswana, to Sotho, Shangaan, Nguni and Venda people (thus the name) who were resettled from Atteridgeville and Mamelodi. It later became part of the City of Tshwane Metropolitan Municipality.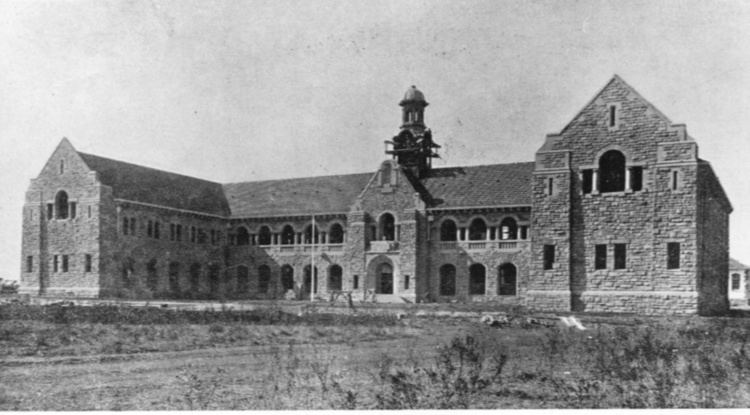 The name Soshanguve is an abbreviation for Sotho, Shangaan, Nguni, Venda, being the languages spoken at this township.
Initially Soshanguve was known as Mabopane East before the Bophuthatswana bantustan became an independent State in 1977. During 1977 Mabopne West became known as Mabopane and fell under the control of Bophuthatswana homeland while Mabopane East became known as Soshanguve which fell under the Northern Transvaal administration.
Soshanguve was the scene of riots related to poor service delivery in January 2006. It was also home to Smangaliso Mkhatshwa, the Catholic priest, who was banished from Transkei by the apartheid regime until he later became a member of the first post-apartheid parliament (1994) and then mayor of Tshwane. Other well known anti-apartheid activists were Mpho Walter Molema, Thabo Makola, Tamati Matlala and Steven Makena, who were killed during the 1985-1986 Struggle period, after which a State of Emergency was declared by the apartheid Government under PW Botha.
Soshanguve is home to the Tshwane University of Technology, previously known as Technikon Northern Gauteng (TNG).
The second fab lab in South Africa is located in Soshanguve Block TT where it is operated by a self-organized group of unemployed youth known as the Bright Youth Council.
Popular culture
Soshanguve is home to some of South Africas well known artists, including the popular house music groups Black Motion and Uhuru, singer, songwriter and producer Brian Themba (born Brian Themba Makiwane) other musicians from Soshanguve include members of the house music group Uhuru, Black Motion, DJ Corry Da Groove and the late DJ Killer. Even faces of some well-known Tv News Presenters have stayed in Soshanguve at some stage they include Lucas Kgaphola who started his career at Soshanguve Community Radio as well as Eazy Matjila who has a house in Block AA
Soshanguve Wikipedia
(,)http://upload.wikimedia.org/wikipedia/en/d/d5/University_of_Pretoria_Old_Arts_building.jpg(,)http://innerchange.org/sites/default/files/imagecache/gallery_enlarge/sosh5.png(,)http://upload.wikimedia.org/wikipedia/commons/0/09/Old_Arts_Faculty_Building,_University_of_Pretoria.jpg(,)http://www.gautengonly.co.za/oc-content/uploads/702/79435.jpg(,)http://upload.wikimedia.org/wikipedia/commons/a/a0/Union-buildings-pretoria.JPG(,)https://pbs.twimg.com/media/CC4wKWgXIAALV1y.jpg:large(,)http://www.gauteng.net/images/sized/images/uploads/www.gauteng.net-Tswaing_crater_1_1-620x465.jpg(,)https://skwoolley.files.wordpress.com/2010/03/theclass1.jpg(,)https://33.media.tumblr.com/0de05e95abad3aa33bbf5772576d968a/tumblr_inline_n44bnjmfNr1sdkmja.jpg
(,)http://directory101.co.za/accomdir/oc-content/uploads/5/886.jpg(,)http://www.iolproperty.co.za/roller/news/resource/soshanguve_crossing.jpg(,)https://www.safarinow.com/db/id/853313/g393133.jpg(,)http://www.safarinow.com/db/id/853313/g393132.jpg(,)http://www.safarinow.com/db/id/853313/g393136.jpg(,)http://www.timeslive.co.za/incoming/2013/06/16/president-jacob-zuma/ALTERNATES/crop_630x400/President%2BJacob%2BZuma(,)http://www.timeslive.co.za/Feeds/Reuters_Images/2013/04/02/president-jacob-zuma-.jpg/ALTERNATES/crop_630x432/President%2BJacob%2BZuma%2B.jpg(,)http://www.timeslive.co.za/Feeds/2012/02/26/881030_725824.jpg/ALTERNATES/crop_630x400/881030_725824.jpg(,)http://www.timeslive.co.za/Feeds/2013/06/09/1030830_851023.jpg/ALTERNATES/crop_630x400/1030830_851023.jpg