Occupation

Actress




Education

University of Salford


Role

Actress




Name

Sophia Martino




Years active

2004–present








Born

15 November 1983 (age 39) (

1983-11-15

)

Attenborough, Nottinghamshire, England, UK




Movies

A Royal Night Out, Black Pond, The Road to Coronatio


Similar People

Will Sharpe, Julian Jarrold, Tom Kingsley
The 'Flowers' Cast Talk Series Two Of The Hit Dark Comedy
Sophia Di Martino (born 15 November 1983 in Attenborough, Nottinghamshire) is a British actress.
Contents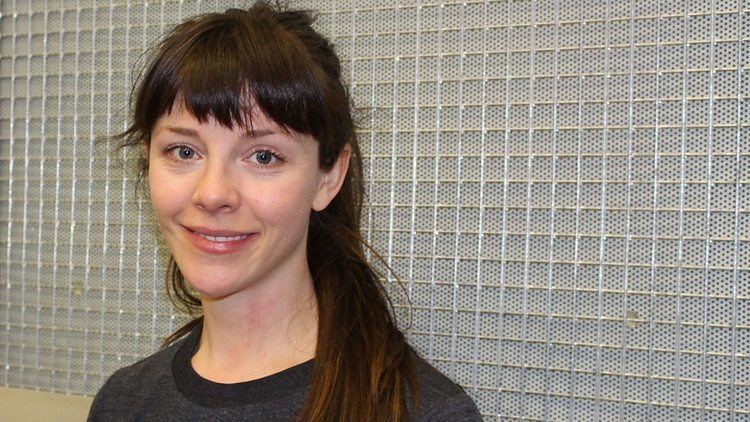 Sophia Di Martino and Will Sharpe Talk Humour and Mental Illness
Background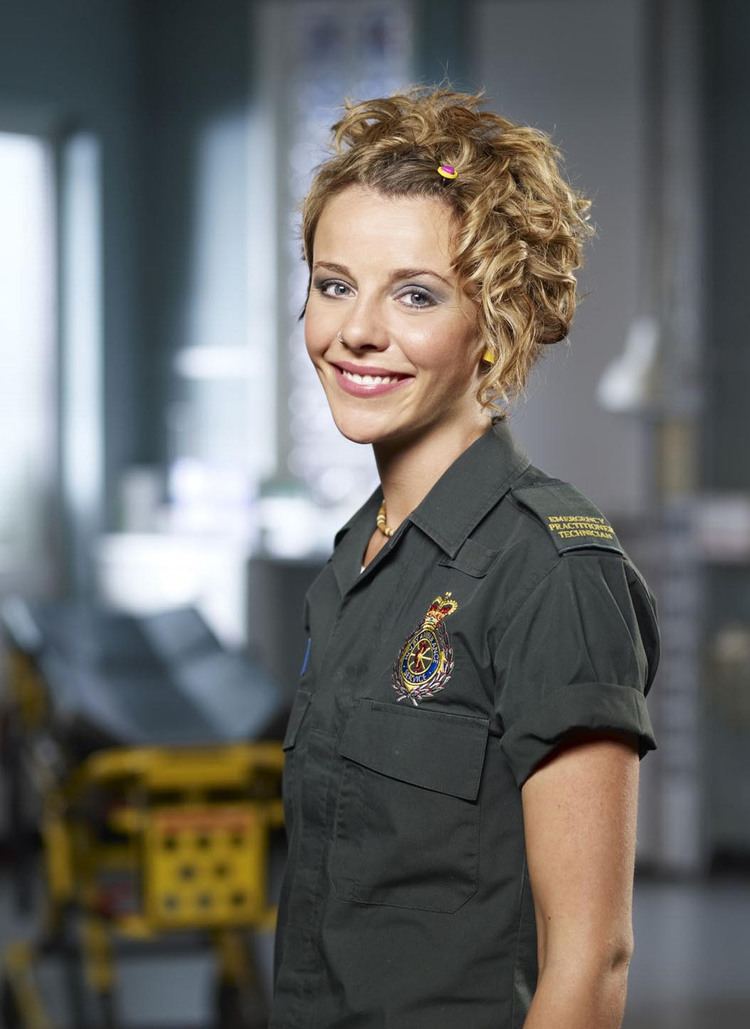 Born in Nottinghamshire, Di Martino obtained an A Level in Music before attending the University of Salford and signing with an agent. She graduated with a BA with honours in Media and Performance.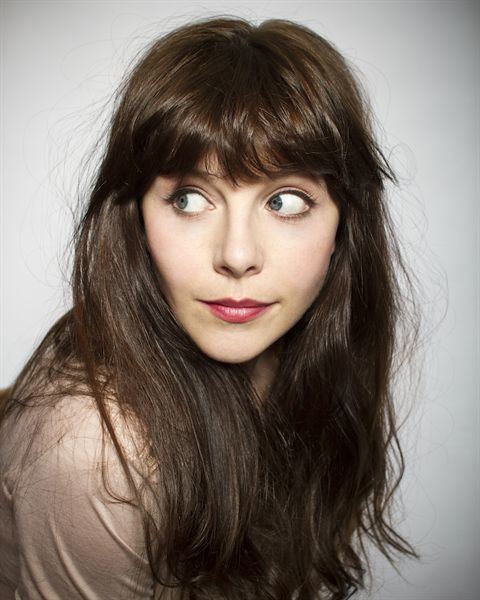 She currently lives in London.
Career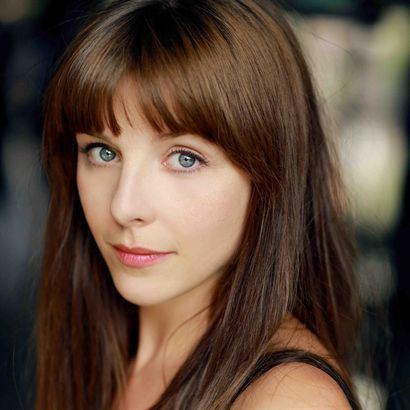 Di Martino works in television, film, theatre and music. In Channel 4's Flowers}, she plays Amy Flowers. She plays Emily in 2011 feature film, The Brightest Universe. She appeared as Amber in the third series of Channel 4's Mount Pleasant and as Emma, the girlfriend of Simon Bird's character Adam, in the first episode of Series 3 of Channel 4's Friday Night Dinner. She also appeared in the third series of 4 O'Clock Club in 2014 as Miss Wood and in the 2015 film Royal Day Out. She was a regular cast member of Casualty, playing the role of Pauline "Polly" Emmerson from 19 March 2009 until 30 April 2011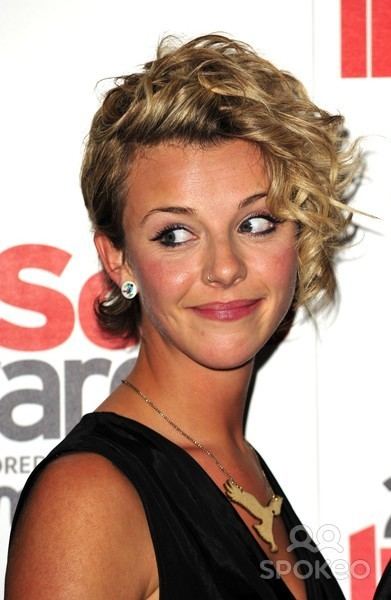 Filmography
Actress
2019
Since Yesterday (Short) (completed)
2022
Peacock (TV Series)
as
Blue
- Episode #1.3 (2022) - Blue
- Episode #1.2 (2022) - Blue
- Episode #1.1 (2022) - Blue
2021
The Electrical Life of Louis Wain
as
Judith
2021
Loki (TV Series)
as
Sylvie / The Variant
- For All Time. Always. (2021) - Sylvie
- Journey Into Mystery (2021) - Sylvie
- The Nexus Event (2021) - Sylvie
- Lamentis (2021) - Sylvie
- The Variant (2021) - The Variant
- Glorious Purpose (2021) - The Variant (uncredited)
2020
Boss Bitch Fight Challenge (Video short)
as
Sophia
2020
Hitmen (TV Series)
as
Annie Maddox
- Rivals (2020) - Annie Maddox
2020
Silent Witness (TV Series)
as
DCI Claire Ashby
- Close to Home: Part 2 (2020) - DCI Claire Ashby
- Close to Home: Part 1 (2020) - DCI Claire Ashby
2018
Girls Code (TV Movie)
2018
Click & Collect (TV Movie)
as
Claire
2016
Flowers (TV Series)
as
Amy / Bertha
2018
Into the Badlands (TV Series)
as
Lily
- Chapter XXIII: Dragonfly's Last Dance (2018) - Lily
- Chapter XXII: Black Wind Howls (2018) - Lily
2017
The Jonah Man (TV Movie)
as
Claire
2017
Baby Gravy (Short)
as
Brona
2017
Election Spy (TV Series)
as
Becs
- Episode #1.9 (2017) - Becs
- Episode #1.8 (2017) - Becs
- Episode #1.7 (2017) - Becs
- Episode #1.6 (2017) - Becs
- Episode #1.5 (2017) - Becs
- Episode #1.4 (2017) - Becs
- Episode #1.3 (2017) - Becs
- Episode #1.2 (2017) - Becs
- Episode #1.1 (2017) - Becs
2017
The Photographer (Short)
as
Sophie
2017
Hidden America with Jonah Ray (TV Series)
as
Emma
- London: The Original America (2017) - Emma
2017
Crackanory (TV Series)
as
Lil
- Devil's Haircut (2017) - Lil
2016
The Lock-In (Short)
as
Jodie
2016
The Darkest Universe
as
Eva
2016
Midsomer Murders (TV Series)
as
Amber Layard
- Breaking the Chain (2016) - Amber Layard
2015
Sky Comedy Christmas Shorts (TV Series short)
as
Mum
- Spencer Jones' Christmas (2015) - Mum
2015
The Job Lot (TV Series)
as
Jodie
- Episode #3.4 (2015) - Jodie
2015
Draw on Sweet Night
as
Lady Mary Darcy
2015
Hetty Feather (TV Series)
as
Hannah Prestwick
- Foundling Reclaimed (2015) - Hannah Prestwick
2015
A Royal Night Out
as
Phoebe
2014
4 O'Clock Club (TV Series)
as
Miss Emma Parkwood / MIss Parkwood
- Prefects (2014) - Miss Emma Parkwood
- Audition (2014) - Miss Emma Parkwood
- Quiche (2014) - MIss Parkwood
- Gold (2014) - Miss Emma Parkwood
- Work Experience (2014) - Miss Emma Parkwood
- Mugs (2014) - Miss Emma Parkwood
- Choir (2014) - Miss Emma Parkwood
- Bench (2014) - Miss Emma Parkwood
- Cross Country (2014) - Miss Emma Parkwood
- Merger (2014) - Miss Emma Parkwood
2014
Friday Night Dinner (TV Series)
as
Emma
- The Girlfriend (2014) - Emma
2013
Mount Pleasant (TV Series)
as
Amber
- Episode #3.8 (2013) - Amber
- Episode #3.7 (2013) - Amber
- Episode #3.6 (2013) - Amber
- Episode #3.5 (2013) - Amber
- Episode #3.4 (2013) - Amber
- Episode #3.3 (2013) - Amber
- Episode #3.2 (2013) - Amber
- Episode #3.1 (2013) - Amber
2013
Southcliffe (TV Mini Series)
as
Micki
- Light Falls (2013) - Micki
2013
Dvision (Short)
as
Lily (as Sophia di Martino)
2013
Great Night Out (TV Series)
as
Mabel
- Episode #1.5 (2013) - Mabel
2012
Eternal Law (TV Series)
as
Lucy
- Episode #1.1 (2012) - Lucy
2006
Casualty (TV Series)
as
Polly Emmerson / Shauna Milsom
- Momentum (2011) - Polly Emmerson
- Before the Fall (2011) - Polly Emmerson
- A Real Shame (2011) - Polly Emmerson
- Starting Over (2011) - Polly Emmerson
- Just Because You're Paranoid (2011) - Polly Emmerson
- Only Human (2011) - Polly Emmerson
- Boys Will Be Boys (2011) - Polly Emmerson
- Epiphany (2011) - Polly Emmerson
- Winter Wonderland (2010) - Polly Emmerson
- Season of Goodwill (2010) - Polly Emmerson (uncredited)
- What Lies Beneath (2010) - Polly Emmerson
- Grandiosity (2010) - Polly Emmerson
- Truth Will Out (2010) - Polly Emmerson
- Guilty Secrets (2010) - Polly Emmerson
- The Enemy Within (2010) - Polly Emmerson
- Hands On (2010) - Polly Emmerson
- Employee of the Week (2010) - Polly Emmerson
- Reasons Unknown (2010) - Polly Emmerson
- Into the Fog (2010) - Polly Emmerson
- Chaos Theory (2010) - Polly Emmerson
- The Blame Game (2010) - Polly Emmerson
- Entry Wounds (2010) - Polly Emmerson
- What Tonight Means to Me: Part 2 (2010) - Polly Emmerson
- What Tonight Means to Me: Part 1 (2010) - Polly Emmerson
- The Enemy Within (2010) - Polly Emmerson
- Making Other Plans (2010) - Polly Emmerson
- Going Solo (2010) - Polly Emmerson
- Die and Let Live (2010) - Polly Emmerson
- A Lesser Good (2010) - Polly Emmerson
- Inconvenient Truths (2010) - Polly Emmerson
- In Your Debt (2010) - Polly Emmerson
- Mum's the Word (2010) - Polly Emmerson
- Russian Endings (2010) - Polly Emmerson
- A Better Past (2010) - Polly Emmerson
- New Beginnings (2010) - Polly Emmerson
- Alone on a Wide, Wide Sea (2010) - Polly Emmerson
- Clean Slate (2010) - Polly Emmerson
- Love of a Good Man (2010) - Polly Emmerson
- Just Like a Woman (2010) - Polly Emmerson
- English Beauty (2010) - Polly Emmerson
- Life Sentence (2010) - Polly Emmerson
- Past Lives (2010) - Polly Emmerson
- Love Is a Battlefield (2010) - Polly Emmerson
- An Ugly Truth (2010) - Polly Emmerson
- The Cradle Will Fall (2010) - Polly Emmerson
- Last Roll of the Dice (2010) - Polly Emmerson
- Dark Places (2010) - Polly Emmerson
- A Day in a Life (2010) - Polly Emmerson
- Tidings of Comfort and Joy (2009) - Polly Emmerson
- All I Want for Christmas (2009) - Polly Emmerson
- No More Heroes (2009) - Polly Emmerson
- As Others See Us (2009) - Polly Emmerson
- The Devil You Know (2009) - Polly Emmerson
- Leave Me Standing (2009) - Polly Emmerson
- Every Breath You Take (2009) - Polly Emmerson
- The Parting of the Ways (2009) - Polly Emmerson (uncredited)
- Regrets (2009) - Polly Emmerson
- Not Wisely But Too Well (2009) - Polly Emmerson
- Love Is a Sacrifice (2009) - Polly Emmerson
- Comfort Zone (2009) - Polly Emmerson
- Not Forgotten (2009) - Polly Emmerson
- Sunset Syndrome (2009) - Polly Emmerson
- And Then There Were Three (2009) - Polly Emmerson
- Dawn of the E.D. - Part Two (2009) - Polly Emmerson
- Dawn of the E.D. - Part One (2009) - Polly Emmerson
- No Fjords in Finland: Part 2 (2009) - Polly Emmerson
- No Fjords in Finland: Part 1 (2009) - Polly Emmerson
- Great Expectations (2009) - Polly Emmerson
- Ashes (2009) - Polly Emmerson
- Ask Me No Questions (2009) - Polly Emmerson
- Parent Trap (2009) - Polly Emmerson
- Fight or Flight (2009) - Polly Emmerson
- Palimpsest (2009) - Polly Emmerson
- Who Do You Think You Are? (2009) - Polly Emmerson
- With This Ring (2009) - Polly Emmerson
- Hostile Takeover (2009) - Polly Emmerson
- Better Drowned (2009) - Polly Emmerson
- The Trap (2009) - Polly Emmerson
- Someone to Watch Over Me (2009) - Polly Emmerson
- True Lies (2009) - Polly Emmerson
- All You Need Is Love (2009) - Polly Emmerson
- Shields (2009) - Polly Emmerson
- No Place Like- (2006) - Shauna Milsom
2010
The Road to Coronation Street (TV Movie)
as
Josie Scott
2007
Ideal (TV Series)
as
Helena
- The Temptation (2009) - Helena
- The Pyramid (2007) - Helena
2009
Boy Meets Girl (TV Mini Series)
as
Fashion Student
- Episode #1.2 (2009) - Fashion Student (uncredited)
2009
Blue (Short)
as
Saskia Burton
2008
Survivors (TV Series)
as
Simone
- Episode #1.1 (2008) - Simone
2008
Spooks: Code 9 (TV Series)
as
Harpie Girlfriend
- Episode #1.4 (2008) - Harpie Girlfriend
2008
The Royal Today (TV Series)
as
Gemma Pennant
2007
The Marchioness Disaster (TV Movie)
as
Erika Spotswood
2007
Heartbeat (TV Series)
as
Wendy
- Where There's Smoke (2007) - Wendy
2006
Strictly Confidential (TV Series)
as
Roanna
- Episode #1.4 (2006) - Roanna
2006
Free Range (Short)
as
Charlotte
2006
New Street Law (TV Series)
as
Ella
- Episode #1.7 (2006) - Ella
2005
Doctors (TV Series)
as
Natalie James
- Is There a Doctor in the House? (2005) - Natalie James
2004
Holby City (TV Series)
as
Gemma Walker
- In at the Deep End (2004) - Gemma Walker
Director
2019
The Lost Films of Bloody Nora (Short)
Writer
2019
The Lost Films of Bloody Nora (Short)
Music Department
2016
Flowers (TV Series) (flute - 1 episode)
- Episode #1.5 (2016) - (flute)
Producer
2020
Scrubber (Short) (producer)
Miscellaneous
2011
Black Pond (production assistant)
Thanks
2022
2022 MTV Movie & TV Awards (TV Special) (thanks)
Self
2022
IMDb on the Scene (TV Series)
as
Self
- When "Loki" Met 'Everything Everywhere All at Once' (2022) - Self
2022
2022 MTV Movie & TV Awards (TV Special)
as
Self - Winner
2021
Marvel Studios: Assembled (TV Series documentary)
as
Self - Sylvie
- The Making of Loki (2021) - Self - Sylvie
References
Sophia Di Martino Wikipedia
(Text) CC BY-SA