Nationality

Indian




Name

Sonali Rastogi




Practice

Morphogenesis




Website

www.morphogenesis.org




Occupation

Architect








Alma mater

Architectural Association School of Architecture
Design talks by architect sonali rastogi featured in 50 amazing homes in india
Sonali Rastogi (born 2 Nov 1967) is an Indian architect and the Founder Partner of Morphogenesis (Company), a globally renowned Indian Architectural practice. She is a fellow at Indian Institute of Architects (IIA), the Royal Society of the Arts (RSA), UK, and a member of the Delhi Urban Arts Commission(DUAC). She is one of India's most prolific architects and has numerous awards to her credit, including the Singapore Institute of Architects SIA Getz Award (2014).
Contents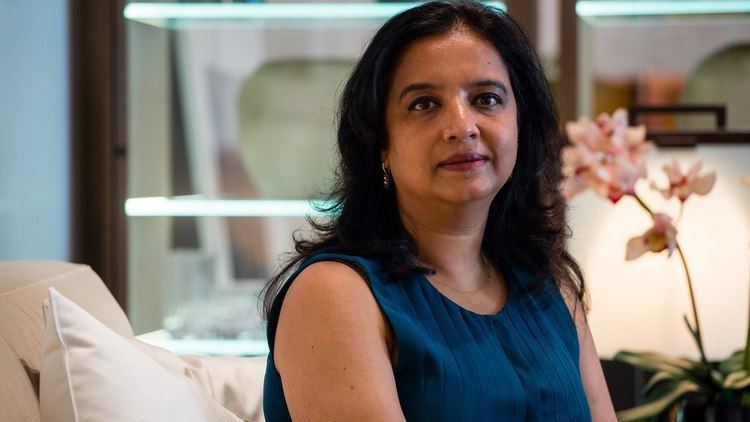 Early life and education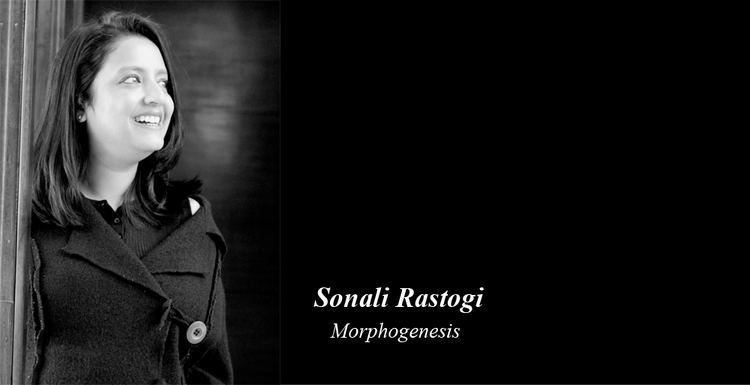 Born and raised in New Delhi, Sonali comes from a family of Architects. That, combined with her serious interests in reading, model making and observing the built environment made Architecture a natural choice for her. Sonali graduated from the School of Planning and Architecture (New Delhi) in 1991 and then went on to the Architectural Association, School of Architecture, London. There she studied Housing and Urbanism with George Fiori and at 'The Design Research Lab' with Jeff Kipnis, emerging with two Graduate Diplomas in 1995. While at the AA, she realized that there was very little discourse on contemporary Indian architecture, and returned to India in 1996 to co-found Morphogenesis with her partner Manit Rastogi. Over the course of its existence, the practice has become an award winning, widely published, global front for contemporary Indian Architecture.
Career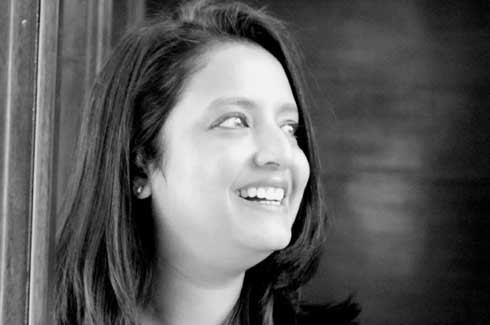 Morphogenesis, which started out in 1996 as a two-person studio in a tiny room above a garage, has grown to be one of India's leading Architectural firms with over 100 employees. Being an Indian living in rapidly evolving times, surrounded by a huge diversity of craft and different styles of working and materials, Sonali's approach to architecture is greatly influenced by her environment and its history. To her, design is a result of different stimuli, ranging from climatic conditions, urban fabric, local traditions, and human activity. Sonali lectures extensively across the globe and has been a part of various academic and design juries including The New York Design Summit (2014), The GRIHA Conference (2014) and India Design ID 2013 Symposium. She has been invited as a speaker at various events such as Women Leaders in India Conference & Awards (New Delhi), Pecha Kucha (New Delhi) etc. Sonali is also a founder member of manthan; a cross-cultural creative platform for creative exchange, aiming to be a voice to the Indian creative community.
Recognition
Sonali and Morphogenesis have gathered awards and accolades for the work done over the years, with numerous International and National awards. Most recently, Sonali has been awarded as Co-Laureate of the SIA Getz Award for Emergent Architecture in Asia, Singapore 2014, which seeks to bring recognition to Asian architects, who through their vision and commitment have made a significant contribution in shaping the changing landscape of Asia.Her other accolades include the YFLO Woman Achiever of the Year Award, and recognition as one of the 10 leading women architects in India by A+D (India's leading architectural journal). Other magazines such as India Today, Femina and Elle Decor have featured her as a pre-eminent Indian woman architect.
Awards
Laureate, SIA Getz Architecture Prize for Emergent Architecture, Singapore 2014
ARCASIA Awards for Architecture, Public Amenity: Commercial Buildings, Honorable Mention, 2014
Institute of Architects Award for Excellence in Architecture, Public, 2013
GRIHA Exemplary Practice Recognition, Passive architectural features, 2013
88th Saint Gobain Gypsum International Trophy, London 2012AIT Award, Germany 2012
Indian Institute of Architects Award for Excellence in Architecture, Public, 2011
Retail City Awards, Commendation, Dubai 2011FuturArc Green Leadership Award, Singapore 2011
Cityscape Awards, Highly Commended Seal of Distinction, Emerging Markets, Dubai 2010
20+10+X, World Architecture Community Awards, Winner 2010
International Design Awards, Winner, (Architecture), USA 2009
World Architecture Festival Awards, Best Learning Building, Barcelona 2009
Cityscape Architectural Awards, Highly Commended Seal of Distinction, Dubai 2009
20+10+X World Architecture Community Awards, Citation, 2009
Green Good Design™ Award- The European Centre for Architecture Art Design and Urban Studies and the Chicago Athenaeum, 2009
Publications
WA100 (BD), World's Largest Architecture Practices, UK, January 2014
Outlook Business, Aces of Space, November 2013
CW Interiors, India's Top Ten Innovative Architects, September 2013
The Language of Office Design II, Hong Kong, June 2013
Elle Décor, In the Studio of Sonali Rastogi, February–March 2013
WA100 (BD), World's Largest Architecture Practices, UK, January 2013
28th International PLEA Conference, Opportunities, Limits & Needs, Peru, November 2012
Compasses, Morphogenesis: Some works, Italy, November 2012
Pure Luxury, World's Best Houses, Australia, September 2012
Greening Asia, Singapore, May–June 2012Atlas of World Architecture, Hong Kong, 2012
WA100 (BD), World's Largest Architecture Practices, UK, January 2012
CNN, Road to Rio, UK, February 2012Architecture in India by Rahul Mehrotra, Germany, October 2011
Green Building & Design, Chicago, October 2011
Future Arc, Singapore, August 2011Images changeantes de I'IndeetI'Afrique, Paris, June 2011
Inc, The Naturalist, May 2011
Wallpaper*, London, May 2011
The New York Times, New York, April 2011
Architect AIA, Watch Your Back, New York, February 2011
Domus, Italy, March 2010
Collection Office by Chris Van Uffelen, 2010
Some works
Corporate office for Apollo Tyres, Gurgaon
Pearl Academy of Fashion, Jaipur
India Glycols Corporate Office, Noida
Chettinad Health City Auditorium, Chennai
Resort in Kerala, Kerala
Delhi Art Gallery,Mumbai
House 2, New DelhiHouse 1, New Delhi
City Centre, Siliguri
Soaltee Crowne Plaza, Kathmandu, Nepal
Institute for Integrated Learning in Management, Greater Noida
JRE Group of Institutions, Greater Noida
Corporate Office for Harley Davidson, Gurgaon
References
Sonali Rastogi Wikipedia
(Text) CC BY-SA